A pantry stocked full of food is always a good idea. Most of us keep enough fresh food in our home to last at least the week until our next grocery trip, but during uncertain times such as the one we're in right now, it's a good idea to think about how to be more prepared, particularly when on a budget.
When it comes to stockpiling the pantry there are a few things to consider. Obviously, affordability is number one. Most people can't afford to buy anything and everything. You'll also want foods that are somewhat healthy and won't take up too much room in the cabinet or pack on a lot of pounds. Prioritize nutrients and calories.
If you need to stockpile your pantry, here are some tips from the preparation masters — make room for the items listed below…
Want diet & nutrition content delivered straight to your inbox? Sign up for our exclusive diet & nutrition newsletter!
Up Your Container Game
You might think investing in containers sounds like an extravagance, especially when money is tight. But the proper storage will actually save money in the long run. Foods in the pantry aren't always front and center, so they can go overlooked for long periods of time. You want to make sure they aren't spoiling while they are out of sight and out of mind. Proper storage will protect groceries from pests. They also prevent rot and save considerable storage space.
The best containers depend on your needs, but you can't go wrong with a glass model that has a vacuum seal for freshness. If you choose plastic, seek out varieties that do not contain BPA, as it can interfere with your body's hormonal functions.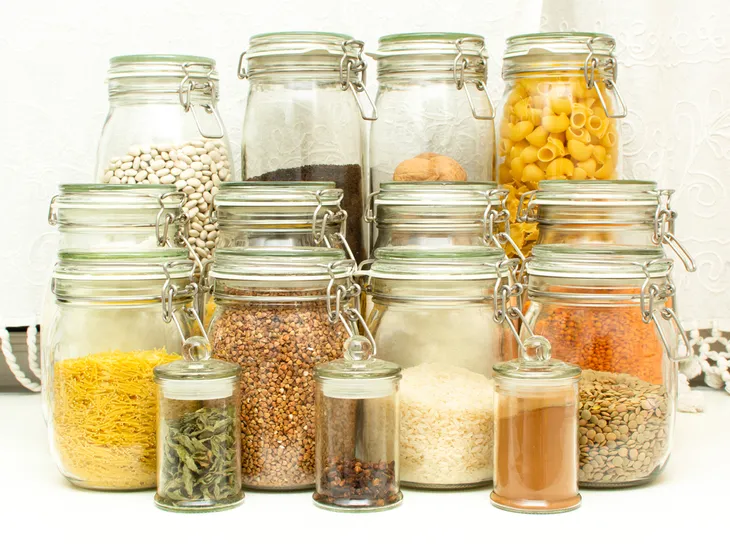 Spice It Up
Did you know that your pantry can double as a pharmacy in a pinch? Some herbs are so potent that researchers consider them to be useful weapons in the war against antibiotic-resistant bacteria. Not only that, but it's easy to spice up a bland dish and transform it into something worthy of a gourmet label. Some of the best spices to have in the pantry are:
Oregano: This spice is an antimicrobial powerhouse. It's so potent that researchers have found it effective against MRSA. Plus, it adds flavor to any spaghetti or pizza.
Sage: This herb has antioxidant properties, and some believe it can help ease the symptoms of menopause and PMS.
Lemon Balm: Lemon balm can promote a sense of calm when added to teas. It can also ease the pain of cold sores, which often erupt when you are under stress.
Chamomile: Chamomile-infused tea can help induce sleep. It can also ease any suffering from chronic conditions like fibromyalgia. Add a few bags to bathwater to alleviate widespread muscle pain.
Rosemary: A few drops of rosemary oil can help keep skin and hair glowing. The herb has antibiotic, antioxidant and anti-inflammatory properties, and it also adds a rich flavor to stews and roasts.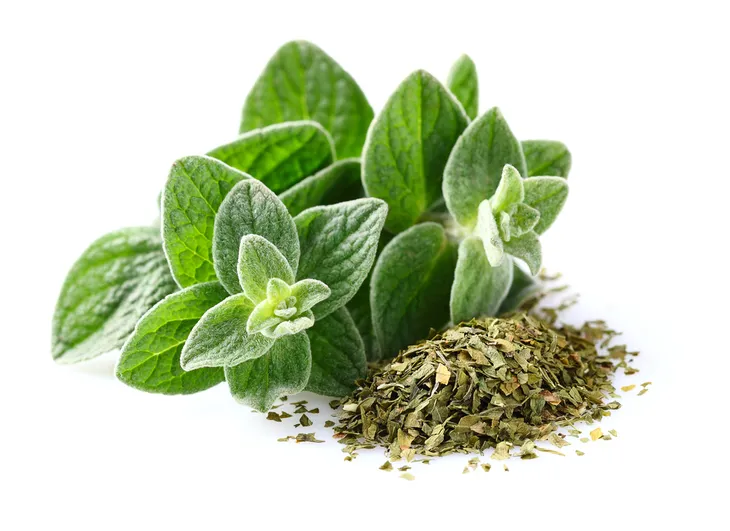 Go for the Right Grains
When stocking up the pantry, many people automatically reach for refined white flour. However, doing so could leave you feeling hungry. While white flour is great for making pizza, pasta and more, it doesn't provide much more than empty calories. That's because manufacturers strip away nearly all vitamins and minerals during bleaching.
Fortunately, ample alternatives exist that have tons of filling fiber and other nutrients. Consider trying garbanzo bean or lentil flour if you need added protein — such as if you follow a vegetarian or a vegan diet. If you have challenges consuming gluten due to an allergy or celiac disease, you might be able to tolerate ancient grains like quinoa and amaranth.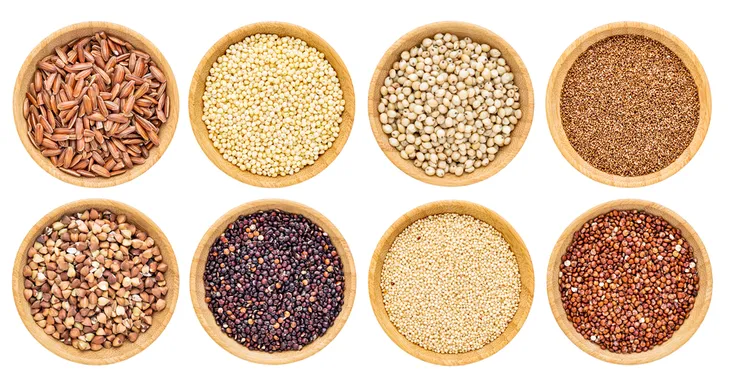 Grab Plenty of Beans and Legumes
Another group of high-protein, high-fiber foods to keep on hand include legumes and beans. These options are ideal because they last nearly indefinitely, although they do more dry over time. However, storing them in an airtight container should preserve their texture and flavor.
Peas and kidney beans make excellent choices because they can be added to a variety of dishes from goulash to chili. You should also stock up on chickpeas and garbanzo beans, which pack a powerful protein punch. It might be beneficial to also keep a stash of soybeans on hand as a low calorie, convenient snack.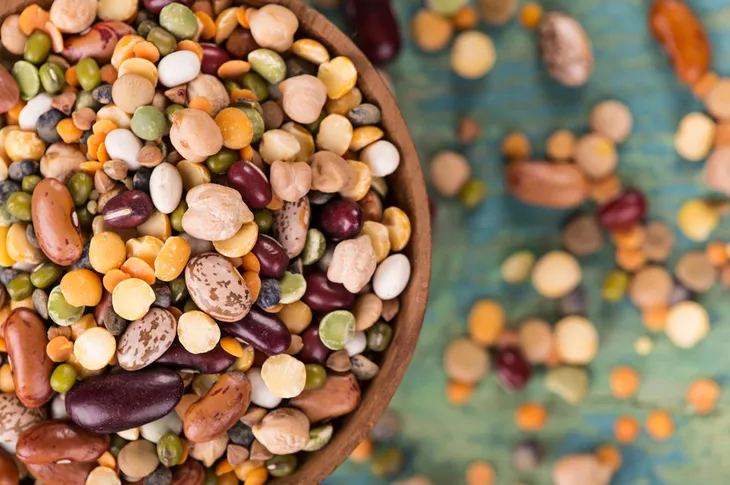 Buy Foods You Can Use Many Ways
When a crisis occurs, it's best to stick with goods that can be used in a variety of different recipes. Try to find foods that are really versatile. Some common staples include ramen noodles and pizza crusts.
For example, you can make a basic egg drop soup by adding an egg to a packet of the store-bought stuff, or whip up a five ingredient pizza with the crust, a can of sauce, and your favorite toppings. Another great one is to turn a macaroni and cheese cup into a casserole by adding some peas and a grated cauliflower!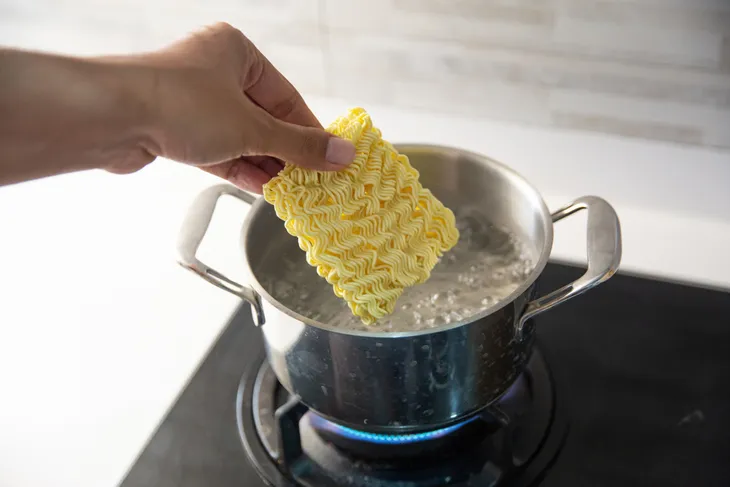 Take It on the Trail
Trail mix works as a pantry stable because it provides an energy-rich, protein-packed snack that you can enjoy anytime. You can also use these versatile blends as salad toppings to add nutrition without the empty carbohydrates of croutons. The best part is that you can purchase ready-to-eat preparations or make a homemade batch.
To make homemade trail mix, look for raw nuts and seeds of your choice. Stay away from roasted and salted versions if you're watching your sodium intake. Then, add dried fruits, and round out the blend with a little granola for complex carbohydrates. You can even include a few chocolate bits if you like for quick energy.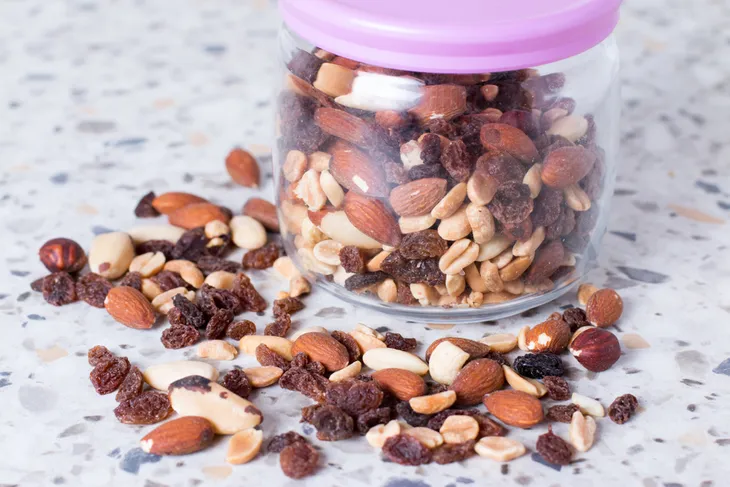 There Is Room for Convenience
Depending on your budget, you can include convenience foods as part of your healthy pantry stockpile. The critical factor involves finding foods that offer nutritional benefits, not merely a quick snack. For example, if you have to choose between a box of filling granola bars and single-serve bags of chips, the former is a wiser option.
Many people stockpile their pantries with canned soups and the like due to the convenience factor. If you opt for this method, make sure to read the labels carefully. Many store-bought brands contain half or more of your recommended daily allowance of sodium. If you have a heart condition, too much of this mineral can raise your blood pressure precipitously.
Keep an eye on the ingredients in frozen meals and other canned goods, too. Commercial pasta sauces often contain a ton of added sugar, which can cause problems if you struggle with insulin resistance or diabetes. Ramen, that dormitory staple, often includes palm oil, the cultivation of which decimates orangutan habitats.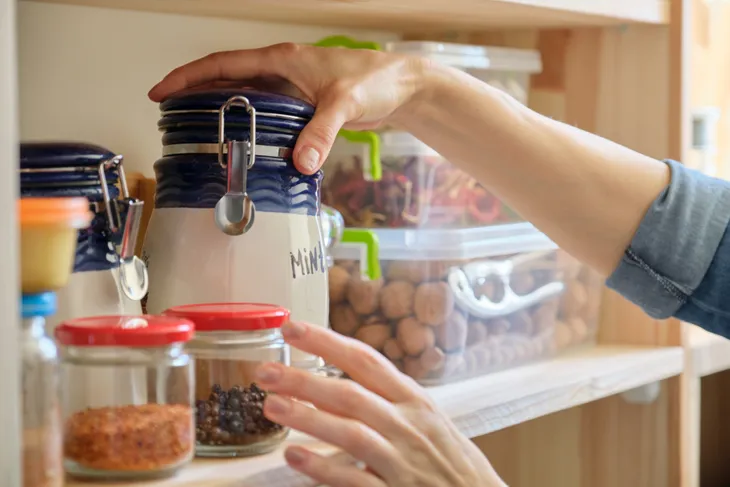 Collect Your Condiments
How do you make a bland meal taste extraordinary? By adding the right condiments, of course. Even the juiciest hemp seed burger tastes a bit dull without a dollop of ketchup or aioli on top. Plus, some varieties, such as extra-virgin olive oil, provide considerable health benefits:
Extra-Virgin Olive Oil: This versatile oil makes the ideal topper for salads, and it may help you to absorb some of the nutrients in the veggie contained therein more effectively. You can also use this to top pasta or in making a pesto sauce for pizza.
Two Types of Vinegar: While distilled white vinegar will not kill all viruses, it doubles as a handy cleanup tool as well as a food ingredient. You can flavor it by allowing herb blends to soak in the bottle. Balsamic vinegar, one of its milder cousins, makes an ideal salad dressing when mixed with a bit of olive oil.
Honey: Honey is an excellent antimicrobial agent, as well as a natural way to sweeten your coffee or tea. If you end up with a sore throat, adding a dollop to a hot beverage can coat the surface and help you find relief from scratchiness.
Mustard: Mustard qualifies as a calorie-free food, so use it liberally to add zest to marinades and more. If you can't abide by the bright yellow version, opt for a milder brown or a spicy variety.
Tomato Paste: Tomato paste adds a creamy richness to a variety of dishes without adding in a ton of calories. You can use it to thicken vegetable-based sauces so that you can skip the added white flour.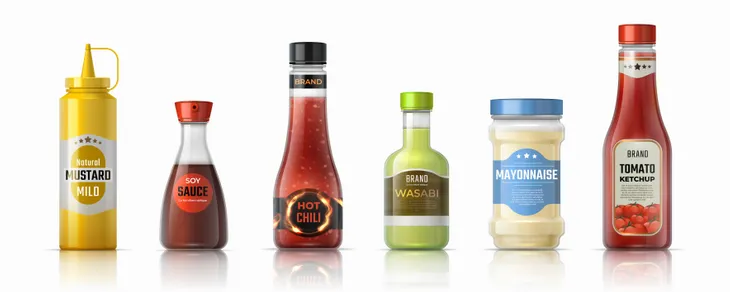 Try Non-Dairy Milk
Non-dairy milk belongs in everyone's pantry stockpile because it is shelf-stable. Plus, you can use it to make creamy soups that won't separate when you defrost them. Many varieties possess considerable health benefits, too, such as:
Almond: Almond milk has filling protein, and it adds a pleasing nutty flavor to coffee and tea.
Coconut: Do you want to add a hint of sweetness to your beverage without reaching for the sugar? Try coconut milk. While it does taste tropical, the flavor doesn't overwhelm. Monitor for sugar and fat content when choosing a proper coconut milk.
Hemp: Hemp milk is an excellent vegan source of omega-3 and omega-6 fatty acids. Plus, the unflavored variety makes a superb substitute for cow's milk in recipes.
Oat: Oat milk contains filling fiber as well as other nutrients — make your morning bowl of cereal even more healthy.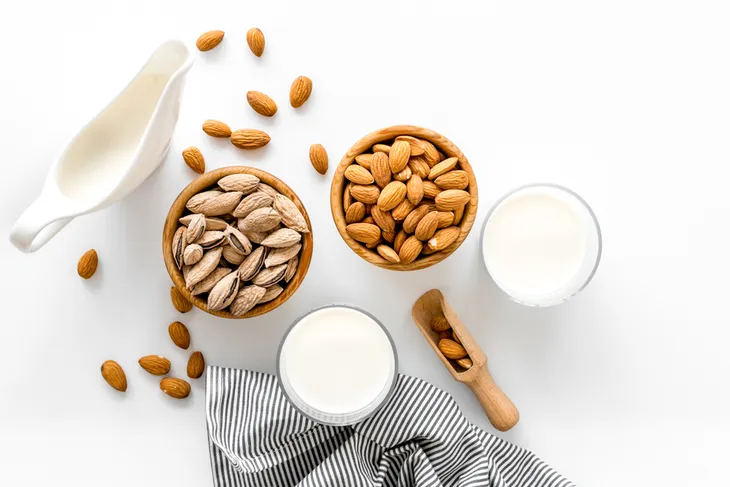 Keep Up With Your Meal Prep
Just because you're at home more, doesn't mean you should start slacking on meal prep. To help encourage healthy eating, set aside some time one day a week to chop up some ingredients so they are ready to go for cooking or as a nourishing snack. Most people tend to opt for the the smoothest route when they feel tired or stressed, so give your brain a break from decision-fatigue by making healthier choices involve less work.
A perfect example is to chop up vegetables that can be added to salads and keep them in individual storage containers. Make freezer-ready grab-and-go wraps and soups that you can microwave in a jiffy. If you want bonus points, portion out your snacks in advance so that you don't have to measure or get out the food scale when hunger strikes.