If you suffer from chronic inflammation or are just trying to eat an anti-inflammatory diet, starting your day off with a healthy breakfast can get you pointed in the right direction. Inflammation is the body's natural response to fight disease. When we experience periods of extended inflammation it can end up causing more harm than good. That's where changing your diet can make a huge difference.
An anti-inflammatory breakfast can consist of a simple bowl of fruit or it can be a more complex meal. Whatever you choose to eat, we are here to help give you ideas to make it delicious, nutritious, and reduce inflammation to keep you healthy.
Granola and Yogurt
There's almost nothing better than starting your day off with creamy yogurt and crunchy granola. Yogurt contains probiotics that are protective to the intestine and immune system.
According to Medical News Today, "Yogurt is thought to reduce inflammation by improving the integrity of the intestinal lining. And, by bolstering this layer of tissue, endotoxins — produced by gut bacteria — cannot cross into the bloodstream and promote inflammation."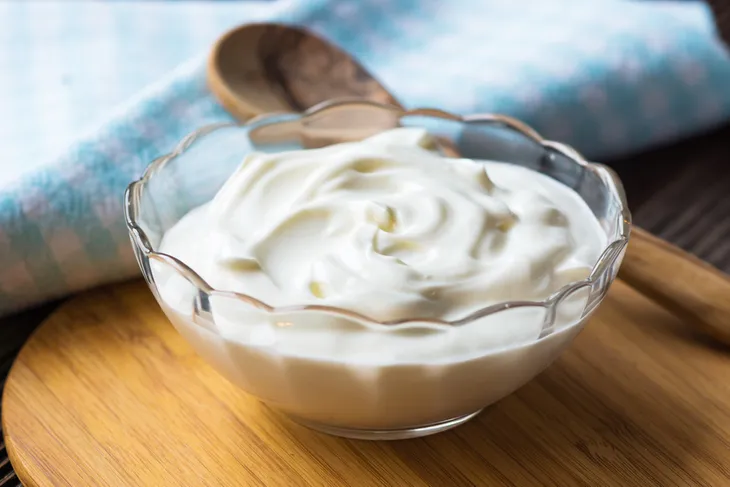 Ingredients to Look For
Grab a bowl and pour in a cup of your favorite yogurt. Look for brands that contain low amounts of sugar, which is very pro-inflammatory. Greek yogurt has higher amounts of protein than its regular counterpart.
Next, add in some granola and take a bite. Feel free to add berries for added taste and natural sweetness.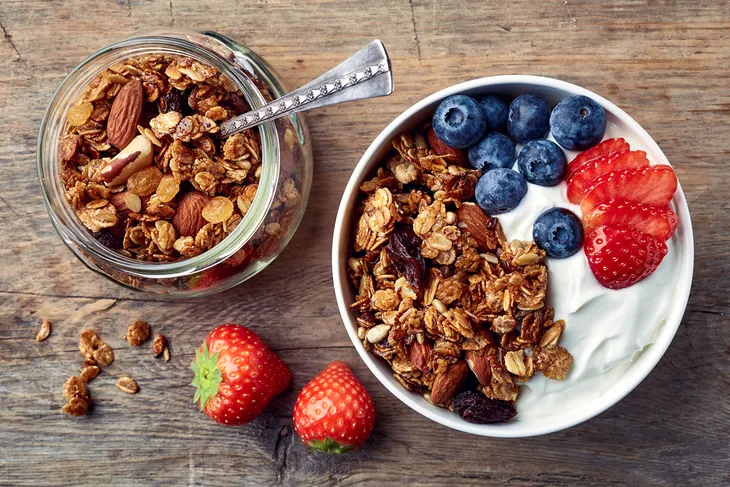 Blueberries
Blueberries contain a large number of antioxidants called anthocyanins. These anthocyanins may help prevent disease. On top of that, "Your body produces natural killer cells (NK cells), which help keep your immune system functioning properly.
Further, in one study in men, those who consumed blueberries every day produced significantly more NK cells than those who did not," reports Healthline.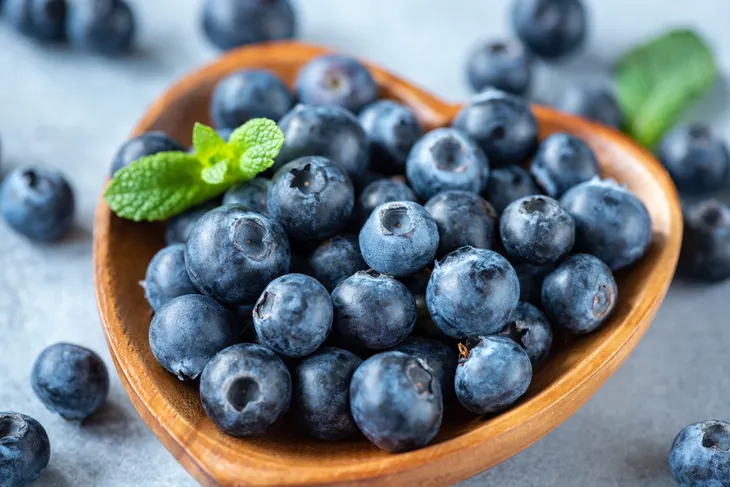 Blueberry Smoothie Recipe
Blueberry smoothies are a tasty treat that also contains a perfect blend of anti-inflammatory properties. For the perfect breakfast blueberry smoothie, start off with your favorite type of milk. Regular cow's milk, almond, coconut, or oat milk.
Next, add in a few spoonfuls of yogurt (or don't!) and drop in your blueberries. You can use fresh or frozen blueberries but stay away from canned berries as they typically contain added sugar. If you are using fresh blueberries we like to add in some ice to make the smoothie a nice cold, creamy consistency. Blend up and you now have the perfect anti-inflammatory breakfast.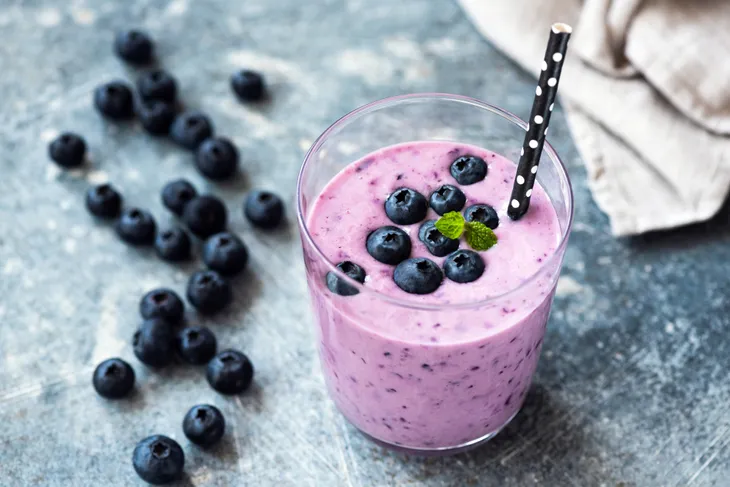 Chia Seeds
Chia seeds have made a huge impact in the nutrition world. These tiny seeds may look uninspiring but they have a "good ratio of omega-3 to omega-6 fatty acids, and a high fiber and protein content, chia seeds can help reverse inflammation, regulate cholesterol, and lower blood pressure" says Shape.
We love that these seeds are shelf-stable so you can always have them around ready for your go-to breakfast.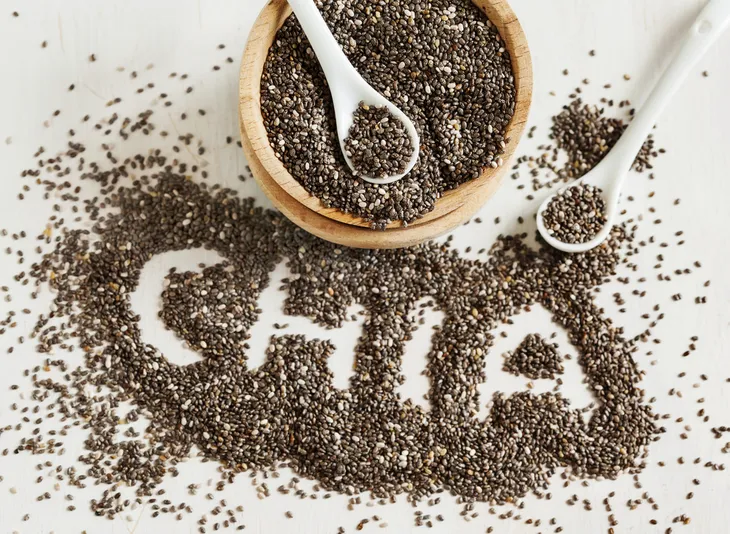 Chia Seed Parfait Recipe
To make a chia seed pudding, take ¾-cup of almond, oat, or coconut milk in a cup or jar. Add in a ¼-cup of chia seeds and mix. You can add in a splash of vanilla extract or cocoa powder for a change in flavor. Let the mixture stand overnight in your fridge and in the morning you will have a delicious breakfast.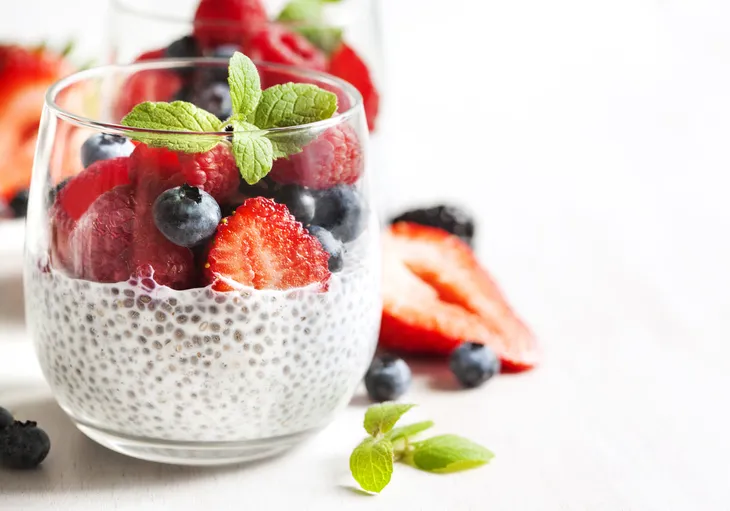 Oatmeal With Berries
A nice bowl of oatmeal with fresh berries on a cool morning can warm you up and deliver fiber, antioxidants, and prebiotics. When you add berries to your oats you get an extra dose of antioxidants making your breakfast both tasty and healthy.
Further, oats are especially beneficial because they are high in a type of fiber called beta-glucans. According to Medical News Today, "Beta-glucans are an important prebiotic for the gut bacteria Bifidobacterium which may help reduce diabetes-related inflammation and obesity."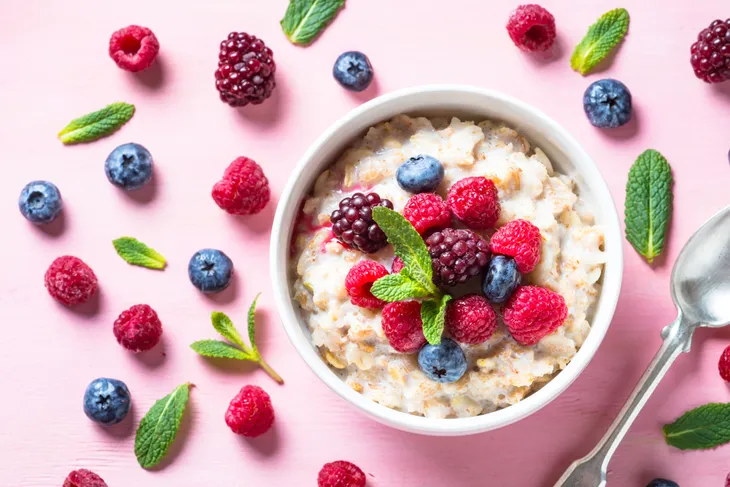 Oats to Consider
There are a lot of choices when you go pick out oatmeal at the store. Quick oats, steel-cut, traditional rolled,…it's hard to know what to choose.
Steel-cut and traditional rolled oats will have more fiber than quick oats. But if you are in a hurry then quick oats cook faster and might be the better choice. Once you have your oatmeal cooked according to the label add in your berries and you are set for your morning breakfast.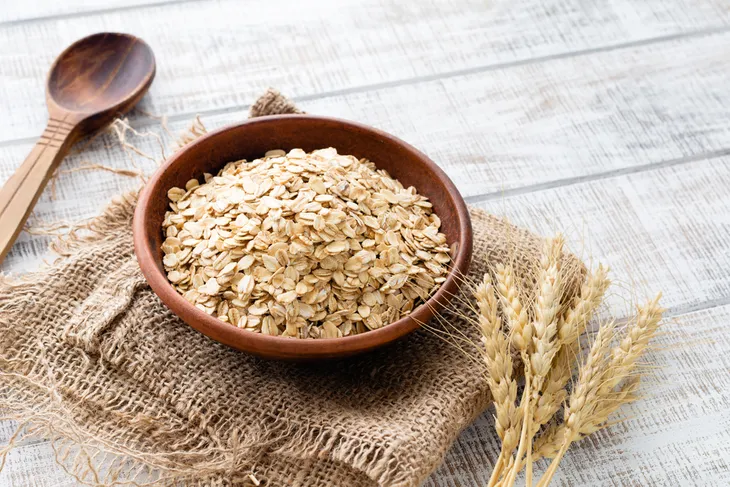 Eggs With Turmeric
Eggs have come and gone in their popularity as a breakfast food. Now is the time to embrace the incredible edible egg and discover what it can provide your body. For starters, eggs contain both protein and vitamin D. "Vitamin D could limit the process of inflammation due to its effects on the immune system," says Medical News Today.
Further, adding a bit of turmeric to your eggs will give them an even bigger anti-inflammatory effect. "Turmeric is rich in a compound called curcumin, which studies suggest can help manage oxidative and inflammatory conditions," continued the source.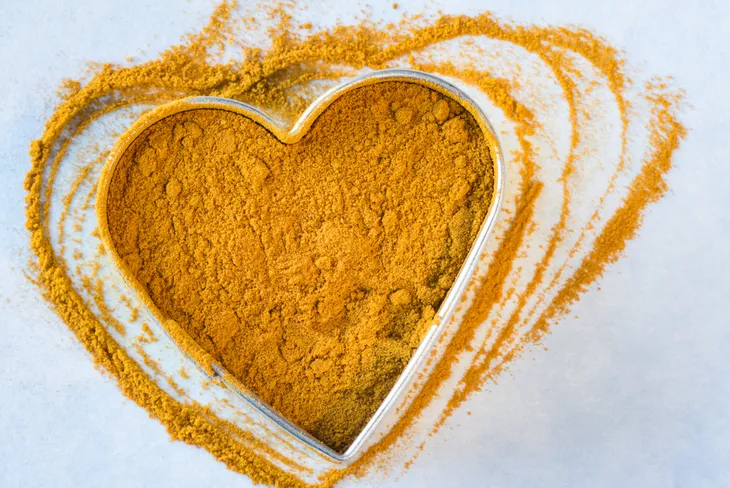 Cooking Tips
There are several ways to cook your eggs. If you are adding turmeric the most popular way to cook your eggs would be to scramble them. It's easy, fast, and tasty! Once you have your eggs scrambled just sprinkle a little bit of turmeric on top and enjoy.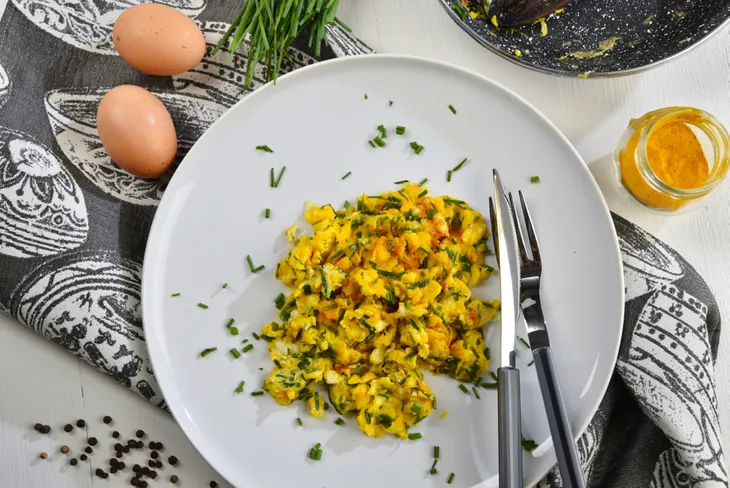 Smoked Salmon With Avocado Toast
If you're looking for something a little more untraditional for breakfast try smoked salmon with avocado toast. Salmon is high in omega-3 fatty acids and avocado is rich in heart-healthy fats. When combined with a piece of crisp toast you have the perfect breakfast combination.
Making smoked salmon with avocado toast is much easier than it sounds. Start with a piece of toast and either sliced or mashed avocado placed on the toast. Then add a piece or two of smoked salmon on top. You will have both a tasty and visually appealing breakfast that also brings down inflammation.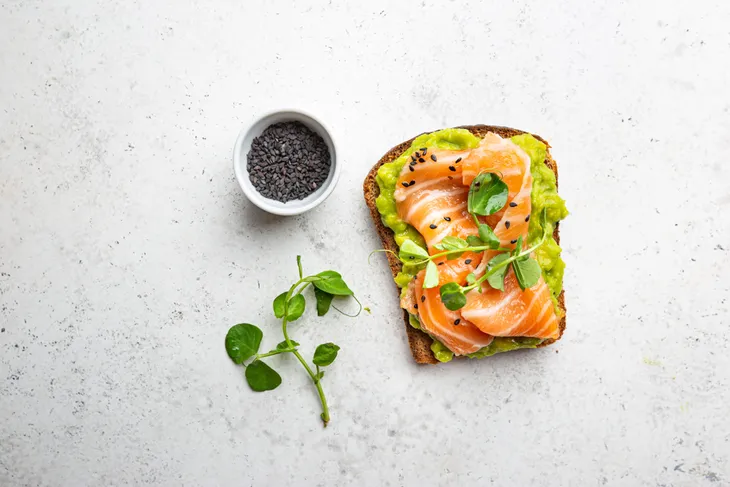 Breakfast Salad
Salad isn't only for lunch and dinner. A breakfast salad can be whatever you want it to be. A mix of greens, a whole grain like quinoa, chopped fruit, and nuts will keep you feeling full all morning long and also work to reduce inflammation. Change it up to keep yourself interested and your palate happy. The anti-inflammatory properties will come from each part of the salad working differently to keep you healthy.
To make your breakfast salad we like to start with a bowl of cooked, cold quinoa. Quinoa is a complete protein and also gluten-free. Top that with fresh arugula, chopped strawberries, or blueberries, and add on your favorite toasted nuts.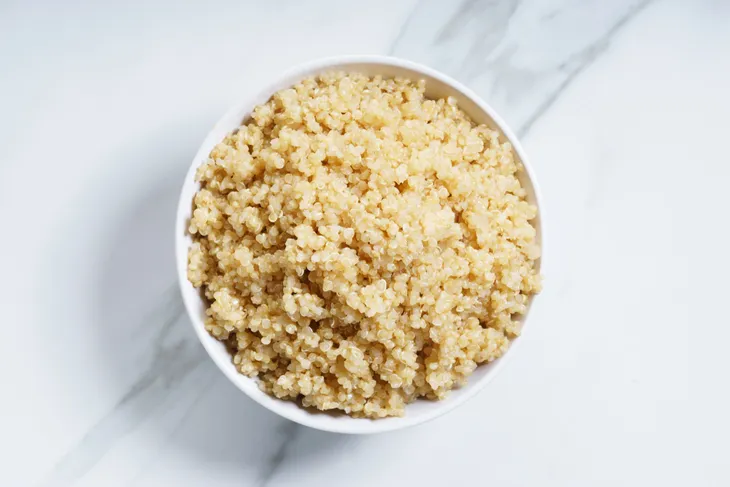 Buckwheat Pancakes
Buckwheat pancakes are a fun twist on the standard flour alternative. "Buckwheat is also a good source of two key anti-inflammatory polyphenols called quercetin and rutin," reports Medical News Today. The source continues to say, "…quercetin is an antioxidant, while rutin has anti-inflammatory properties, which may help with arthritis." Taking buckwheat and making pancakes with it might be the perfect way to enjoy the health benefits and your breakfast too.
Buckwheat is naturally gluten-free and not a grain. There are plenty of different recipes out there for buckwheat pancakes, make sure to find one that does not add white flour. This will keep the pancakes gluten-free and full of anti-inflammatory properties.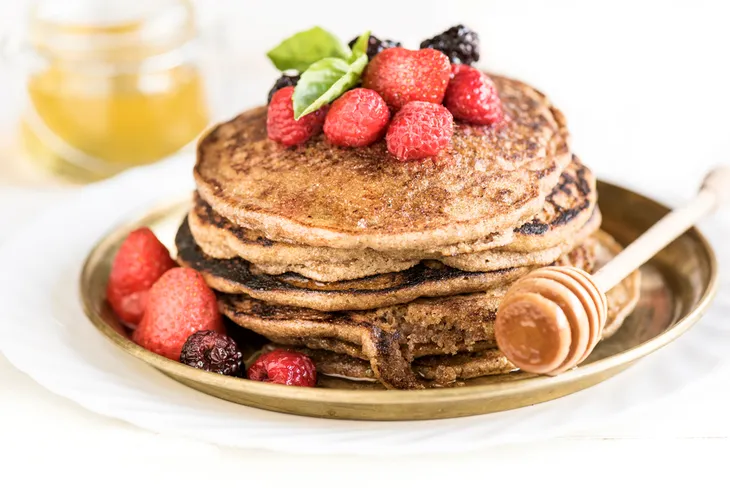 Sweet Potato Breakfast Bowl With Berries
It's easy to classify certain foods as lunch or dinner foods. It's time to take the label off of sweet potatoes and make them for breakfast!
Here is a breakfast that takes a little bit of pre-planning but is so delicious and healthy you won't mind the effort. In this dish, we have roasted sweet potatoes, an egg, and a side of berries. The sweet potatoes are chock full of vitamin A. Vitamin A is incredibly important for the immune system and several other body functions to keep you healthy.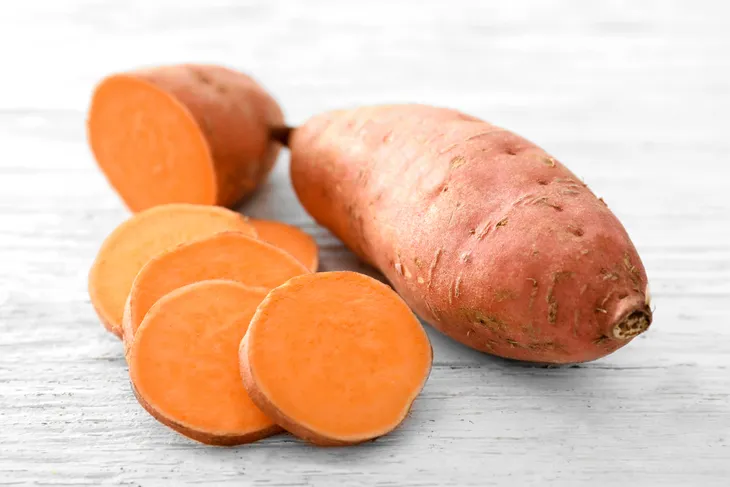 How to Make a Sweet Potato Breakfast Bowl
To make this breakfast you'll need to peel several sweet potatoes and chop them up into medium square pieces. Toss the sweet potato pieces in the oven and roast until they are soft.
Once that is finished you can put a cup of sweet potatoes on your plate and the rest in the fridge for next time. Cook an egg and put it on top of your sweet potatoes and you are set with a protein-rich, anti-inflammatory breakfast.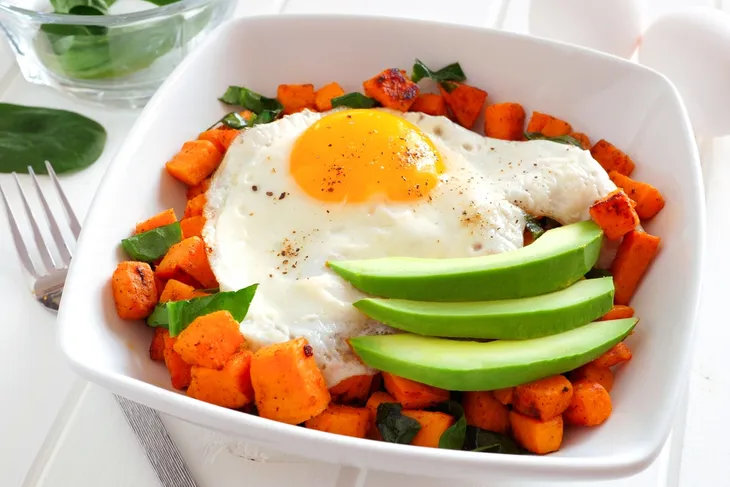 Cherry Breakfast Bars
Cherries are full of vitamins, minerals, and can have a wonderful effect on your health. "In fact, one review found that eating cherries effectively reduced inflammation in 11 out of 16 studies and markers of oxidative stress in 8 out of 10 studies," reports Healthline. You can reap the benefits of cherries in so many ways. Eating them fresh, in a smoothie, or making a nutritious breakfast bar.
Here is a recipe for Tart Cherry Bars that are both vegan and gluten-free. You'll enjoy the taste of cherries while taking in the sweetness of the bars. Paired with your favorite cup of coffee this breakfast is not only a treat but healthy too.