It's no secret that fibre is an important component in our diets. It helps keep our systems 'moving' so to speak and also helps control appetite and regulate blood sugar. This is turn helps to control food cravings and keeps you feeling full for longer. Sounds pretty great right? Well sadly most people don't get the necessary dietary fibre they need each day.
The American Heart Association recommends 25-grams of dietary fibre each day for a 2,000 calorie diet, but on average, most people only get about 14-grams of fibre each day. This is a downright shame as fibre can help reduce the risk of developing certain health conditions including heart disease, diabetes, diverticular disease, constipation, and colon cancer. As we all know, reaching that 25-grams of fibre each day can be difficult. So to help you on your quest, here are 9 sneaky (and easy) ways to sneak more fibre into your diet…
Start with Breakfast
They don't call breakfast "the most important meal of the day" for no reason! It's the meal that kick starts your day and sets the tone for nutritional health, so it's important to consider it carefully rather than reaching for whatever is available first thing in the morning.
Getting more fibre at breakfast is easy. If eggs are your thing, try adding a half cup of cooked spinach alongside them or two cups of mushrooms. Both these veggies cook down to (seemingly) nothing, but they're still high in dietary fibre. Or alternatively, have an omelette but rather than adding cheddar cheese and meat, add cooked spinach, mushrooms and a bit of feta.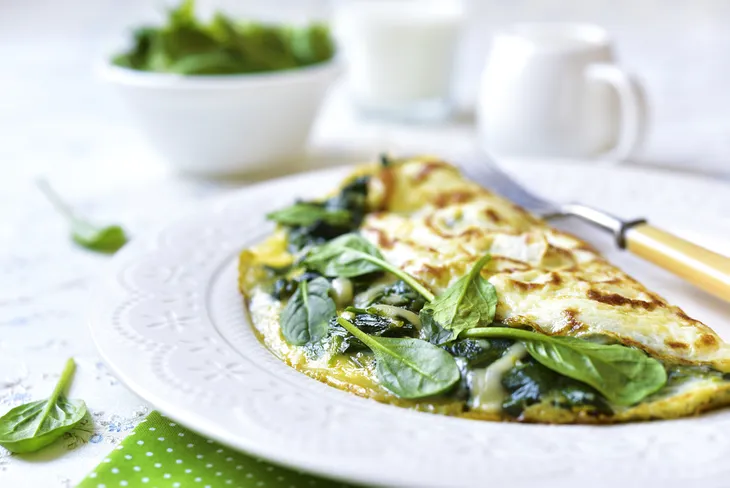 Make Mix-Ins
Mix-ins are one of the easiest ways to get extra fibre in just about any meal of the day. Great fibre-filled mix-in options include ground flaxseed, toasted wheat germ, oat bran, wheat bran, ground chia seeds, and ground nuts. Keeping these options on hand will allow you to instantly boost the fibre content of any meal.
At breakfast, add any of these options to your morning smoothie. At lunch, mix these into soup or sprinkle onto a sandwich and at Dinner, add them into stews, casseroles or sauces. You'll hardly even notice they're in there but the extra fibre will keep you feeling full for longer.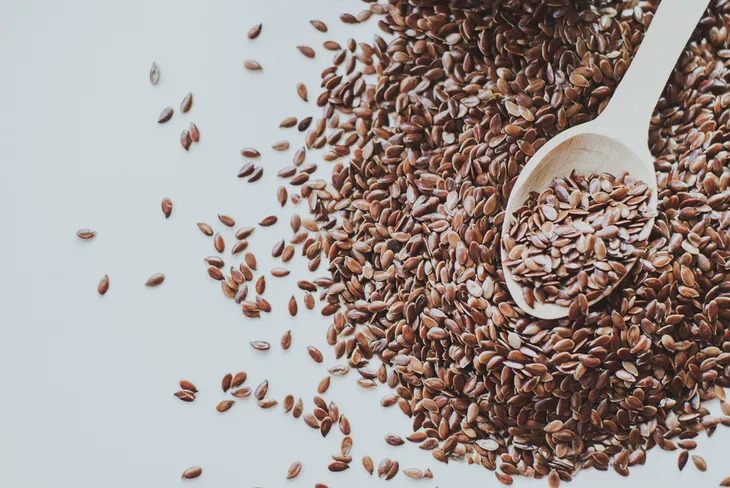 Use Fibre as a Crust
Another sneaky way to get some extra fibre in your day is to use fibre-rich options as crusts or toppings for other foods. For example, try making your own homemade chicken strips by coating chicken tenders in whole grain bread crumbs or ground bran flake cereal and baking in the oven.
Or, bake fish fillets with a savoury crust of ground almonds, garlic powder, salt, pepper and parsley flakes. You can also get really creative and try making a pizza base out of cauliflower. It's a great alternative for those who are on low carb diets and it's also a great way to sneak some extra veggies (and dietary fibre) into your meal.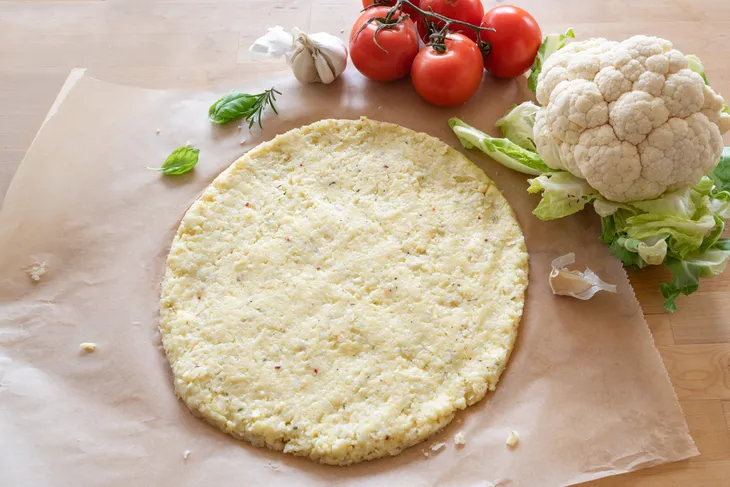 Fruit is Fibre
Fruit is full of fibre, so eating some every day is a great way to help you reach your 25-grams of recommended daily fibre intake. Use fresh fruits like berries your smoothies, they are especially high in dietary fibre so load up on them whenever you can. Swap out the fruit juice and instead eat a piece of fresh fruit itself for an extra 3-grams per serve. To get more fibre in your diet consider a handful of veggies in the smoothie as well.
Apples, pears, oranges, plums and grapes all make great snacks and can help satisfy those afternoon sugar cravings. Just remember that fruit does contain a significant amount of naturally occurring sugar, so to help control blood sugar spikes, always eat your fruit with a small amount of protein or a fat like nuts or cheese.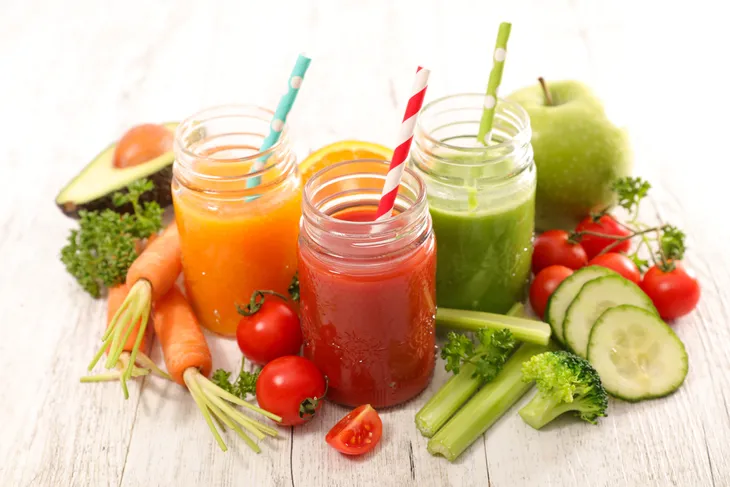 Look for Ways to Add Veggies
Vegetables are an important source of dietary fibre, so making sure you get enough servings of veggies each day is one of the best ways to ensure you get your recommended 25 grams of daily fibre. Look for ways to add extra veggies to your meals: if you're having a salad, don't stop at just lettuce and tomato. Add extra veggies like shredded cabbage, grated carrot and beets and diced raw snow peas.
Add extra veggies to soups and stews, even if they're already prepared foods there's no stopping you from adding your own extra veggies to boost the fibre factor. If you're having meat for dinner, skip the rice, potatoes or pasta (or just have a small portion of it) and instead make a medley of vegetables like steamed broccoli, asparagus and sautéed mushrooms.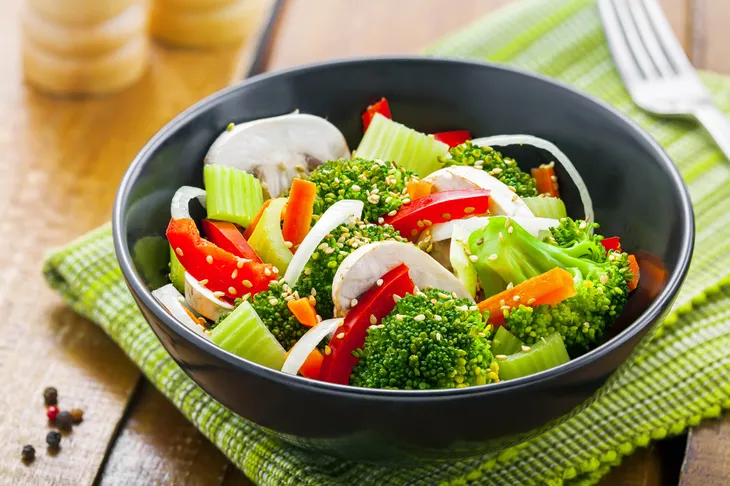 Choose Whole Grains
Choosing whole grains over refined carbohydrates can be an important step towards increasing your dietary fibre intake. Swap out white rice for brown rice which has more fibre per serving and choose whole grain pasta over the regular wheat variety. It's important to read the labels when it comes to your carbs as some terms can be misleading.
The term 'multigrain' doesn't mean that something is all whole grains and 'whole wheat' isn't the same thing as 'whole grain'. To be sure, read the labels, look for items marked "100-percent whole grains" and look for items with at least 4-grams of fibre per serving. For those who are carb-conscious, look for low-carb wraps and fill them with sliced or sautéed veggies and grilled chicken breast for an easy snack or meal.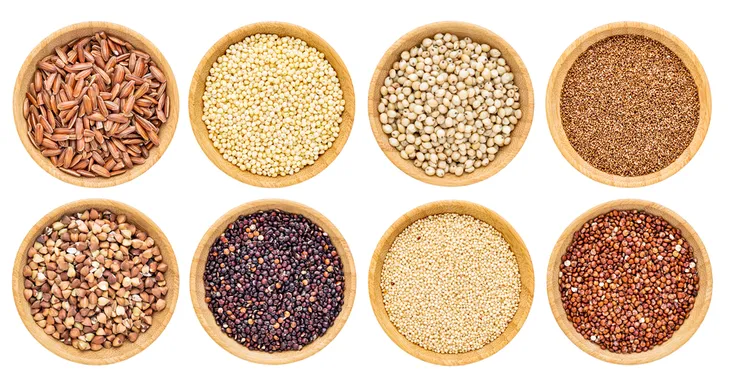 Swap Your Snacks
Snack time is a great place to make some fibre-conscious decisions. Granola bars and yogurt are often popular snacking choices, but they're usually filled with added sugar, which will leave you hungry again in no time.
Try veggie sticks like carrot, celery, red pepper or sliced cucumber with a side of hummus. You'll get fibre from the veggies and also from the chickpeas in the hummus. Wrap ham and cheese in a romaine lettuce leaf or try half an avocado, which has about five grams of fibre alone. If you want to make it a fibre-filled meal, fill that avocado half with a mixed bean salad or fresh tomato salsa.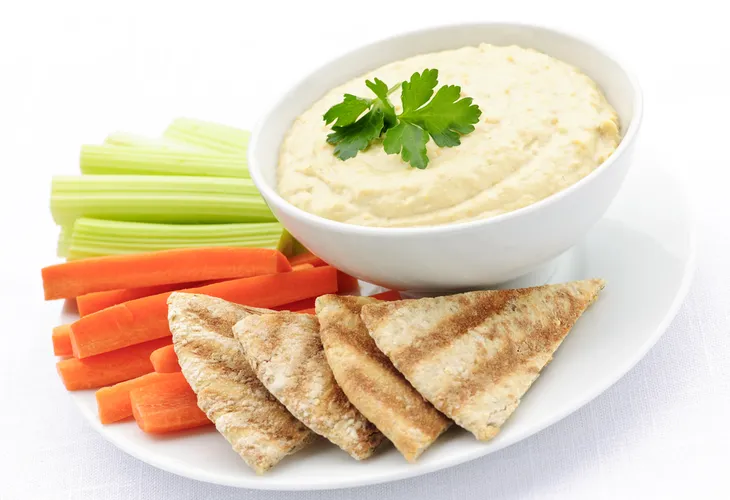 Love Those Legumes
So far we've talked about whole grains, fruits and vegetables as great sources of fibre, but there's another group of foods that offer equally great fibre-filled benefits. Legumes like chickpeas, black beans, lentils and split peas are all high in dietary fibre and also make great vegetarian meal options. They can be easily added to soups and stews, make great casseroles and can even be turned into a delicious sandwich spread.
The next time you're making tacos or fajitas, try adding a can of black beans to your meat filling to give your dinner an extra boost of fibre. Legumes are higher in carbohydrates so those who are carb-conscious should consider portion sizes and adjust their use accordingly.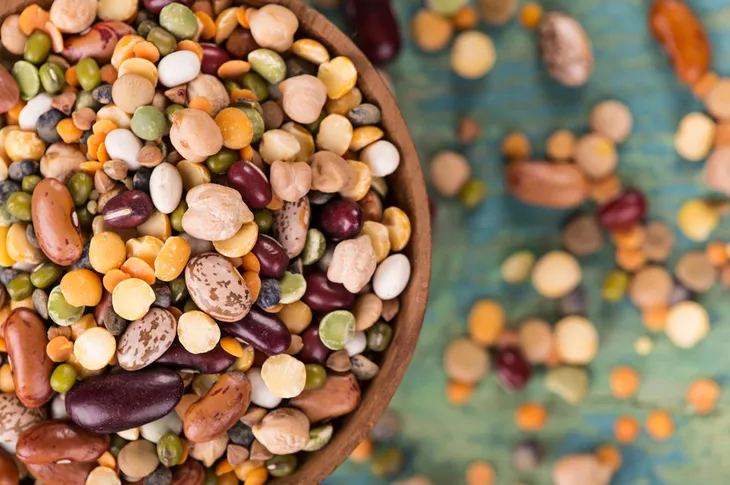 Top Your Salads
Salads are already a great source of dietary fibre, especially if they're made with high-fibre greens like romaine lettuce, spinach and kale and loaded with high-fibre veggies like broccoli, shredded cabbage, and kohlrabi, but you can make them even better by adding a high-fibre topping to make a meal that packs a serious nutritious punch.
Your best bets for a high fibre salad topper are berries, nuts and seeds like almonds and sunflower seeds, legumes like chickpeas or black beans, and avocado. Sprinkle on a little bit of one of your high-fibre mix-ins like ground flax seeds or wheat bran and you've got a meal that will keep you full for longer, and one that's going to put you that much closer to reaching those 25 grams of daily fibre.