If you attend your family Thanksgiving dinner in elastic pants—you obviously don't have much concern for calories. However, the rest of us may think twice when it comes to eating a holiday dinner that sets us back a few thousand calories for one meal.
It's difficult to stay true to your weight loss goals during the holidays. However, you can enjoy some turkey and almost all of the fixings without binging yourself into a food coma.
Here are eight effective ways to enjoy Thanksgiving dinner while preventing holiday weight gain…
Make Whole Grains a Guest of Honor
Do you slave over the perfect stuffing? Bake up the softest rolls? Or feature a famous rice casserole at your holiday table? You can make these festive favorites a lot more nutritious by substituting white bread, flour, and rice with the whole grain variety.
For instance, use whole grain breadcrumbs to make your dressing, rye flour for your rolls, and quinoa rather than white rice in your side dishes for a serving of healthful antioxidants, protein (in the case of quinoa), fiber, iron, and magnesium.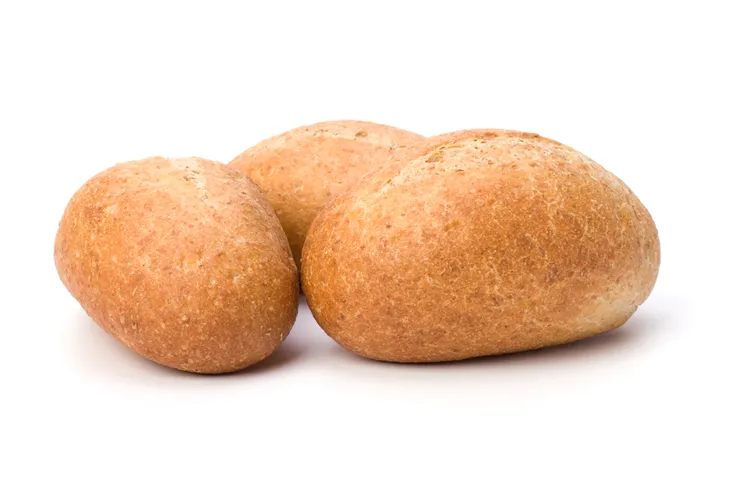 White vs. Dark Meat
I know that there are strong family camps created in the white vs. dark meat turkey debate. However, when it comes to your waistline, white meat is your strongest ally. In fact, opting for a few slices of turkey breast over a leg will save you almost half the calories and loads of fat, especially if you forgo the skin.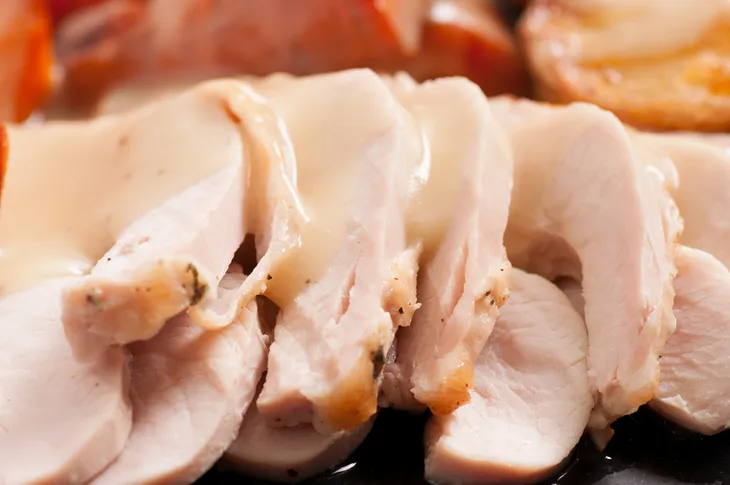 Make Fresh Cranberry Sauce
Sure, the canned variety is super sweet and has that charming cylindrical ribbed shape. However, it's full of sugar and not much more. Making your own fresh cranberry sauce really doesn't take much time at all, and fresh cranberries are jam-packed with antioxidant prowess, which helps undo the damage of free radicals.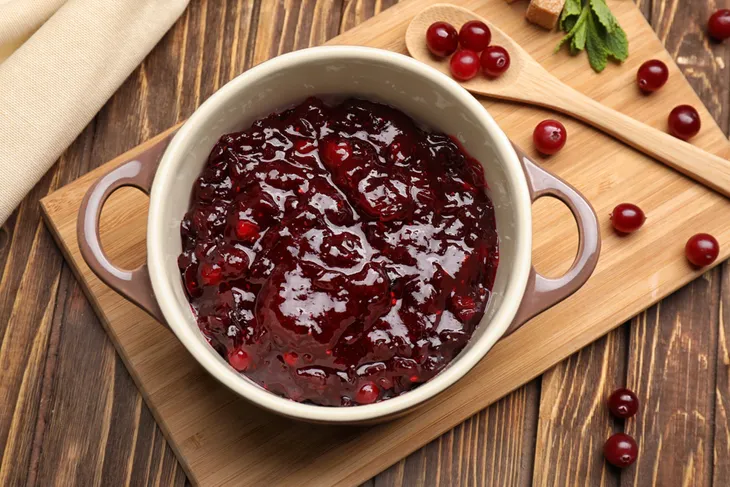 Guzzling Down Hidden Calories
Thanksgiving creates an atmosphere of celebration. However, it's a little too easy to use this as an excuse to imbibe…a little too much. Remember, alcoholic beverages can be very high in calories, with beers adding up to about 200 calories per bottle and wine slurping back about 120 calories per glass.
If you want to partake in a little holiday cheer, top a half glass of wine with some sparkling water to make a spritzer. That way, you can enjoy a few glasses without the guilt.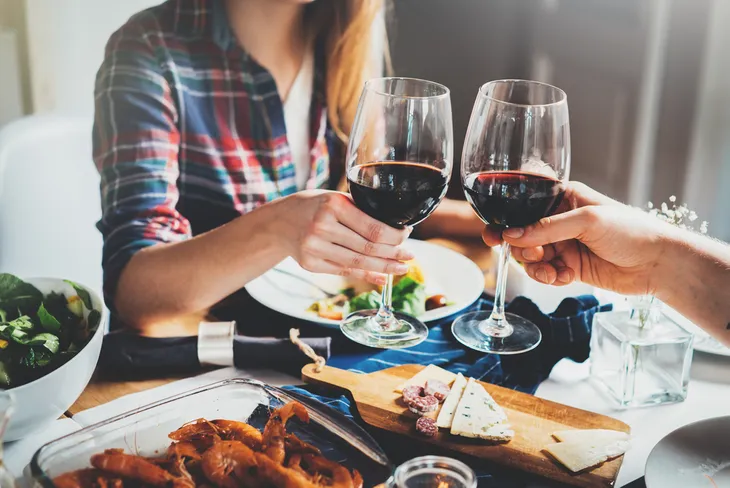 How Do You Like D'em Potatoes?
One potato, two potatoes, three potatoes…you can see how this starchy veggie can add up, particularly if you favor the mashed variety. However, there isn't much nutritional value to a heaping spoonful of buttery spuds. To cut the fat and calories while boosting the fiber, sub classic mashed potatoes with mashed sweet potatoes (mash with chicken broth instead of butter) or baked sweet potatoes.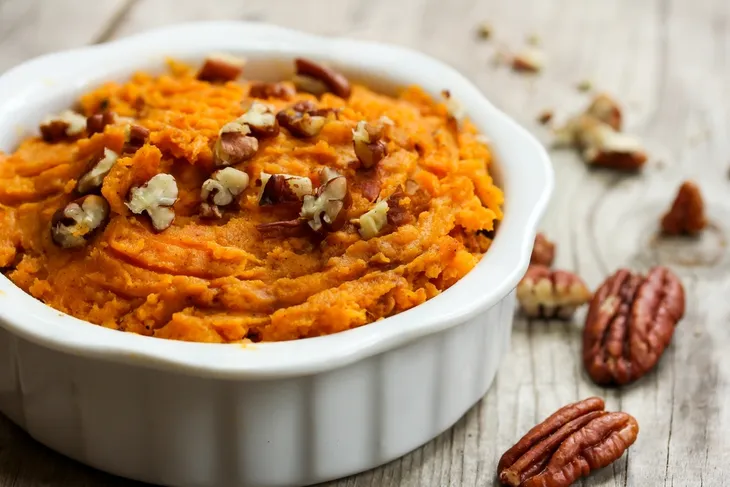 Don't Underestimate Calories in Gravy
Gravies come in all flavors, concoctions, and calorie counts (particularly if Nana has the stirring spoon). You can make low-fat gravy using chicken broth that equals about 15 calories per serving—compared to gravy with flour, cream, and butter at a whopping 150 calories per serving. And if you can't resist Nana's gravy, have it on the side for dipping rather than pouring it all over your meal.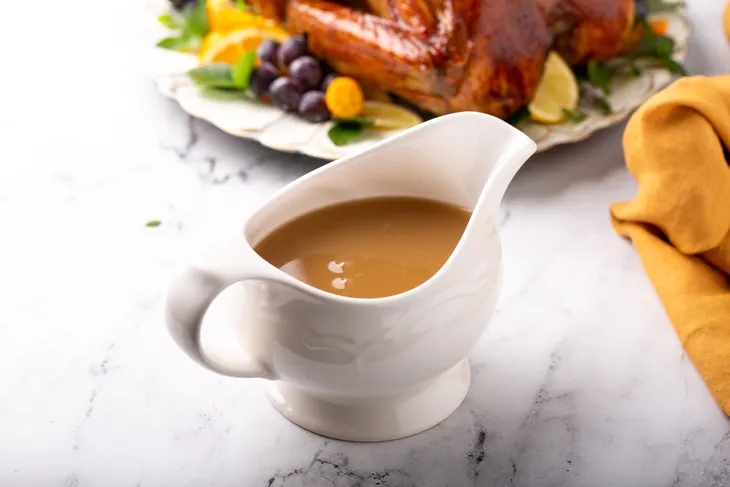 Don't Take "All You Can Eat" Literally
If you're subjugated to a string of office potlucks and several family parties in addition to a big Thanksgiving family feast, the gorging can really take its toll. Don't look at parties as your foe. You can outwit any buffet by selecting to place your dinner on a dessert-sized plate, which will cut your food portions in half.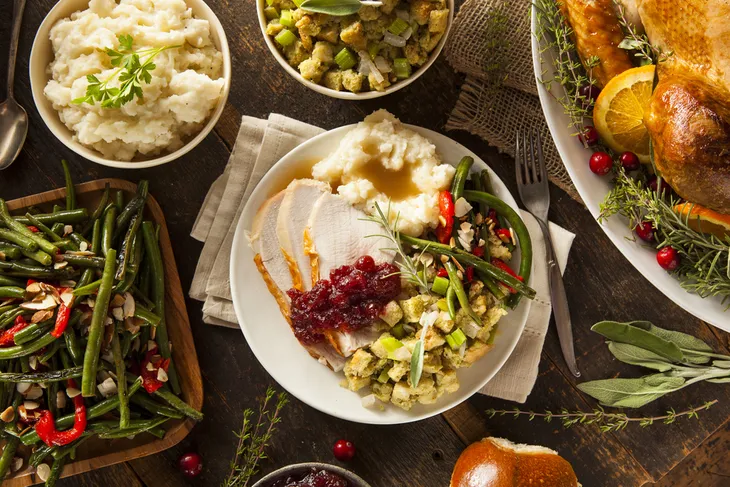 Don't Forget Dessert
Luckily, Thanksgiving offers a bounty of dessert options. Sure, there's the apple, pumpkin, and pecan pies, which, if you top with whipped cream or ice cream can set you back over 500 calories. Instead, nibble on bite-sized portions of your favorites (minus the toppings) or bring along a low calorie, low fat pumpkin pudding made with low fat milk.