It's tough to eat healthy—let alone to ensure you're eating nutritious foods when you're on a tight budget. In fact, research from the Harvard School of Public Health reveals that healthier food choices at your local market (i.e., fresh produce, organic cereals, and lean cuts of meat) can add an extra $550 to the average American's annual grocery bill.
Luckily, there are eight simple shopping strategies to help you eat healthier while staying within budget…
Make a List…
Sure, the "best-laid plans of mice and men often go awry," but not when it comes to grocery shopping on a budget. A well-planned weekly grocery list will keep you from going awry in the aisles and buying unnecessary foods. Research from the University of South Florida, shows that those with a shopping plan, save time and purchase fewer impulse items at the grocery store.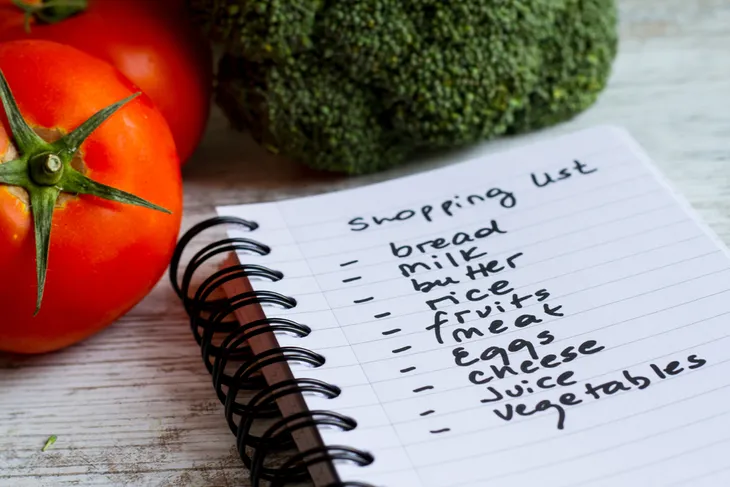 Buy in Bulk
Oftentimes dry and frozen foods are just as healthy as fresh. During the winter months when fresh produce is costly, look to dried stores with no added salt or sugar—such as beans, nuts, cereals, and legumes. Frozen vegetables and fruits will also deliver adequate nutrients and last longer in the freezer.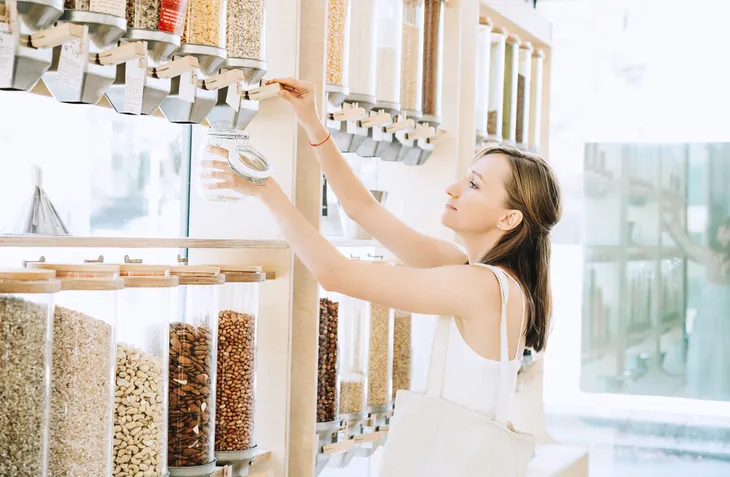 Stay Focused on Whole Foods
Take a quick zip around the grocery store and you're bound to notice that packaged foods are pricier than whole foods. So stick to the basics—when it comes to sauces, spices, and baked goods—meaning purchase your whole ingredients separately (i.e., flour, spices, olive oil, vinegars, soy sauce) and mix your own sauces, spice blends, and bake your own goods at home. This will save you money buying pre-packaged goods and also cut on sodium and added sugars.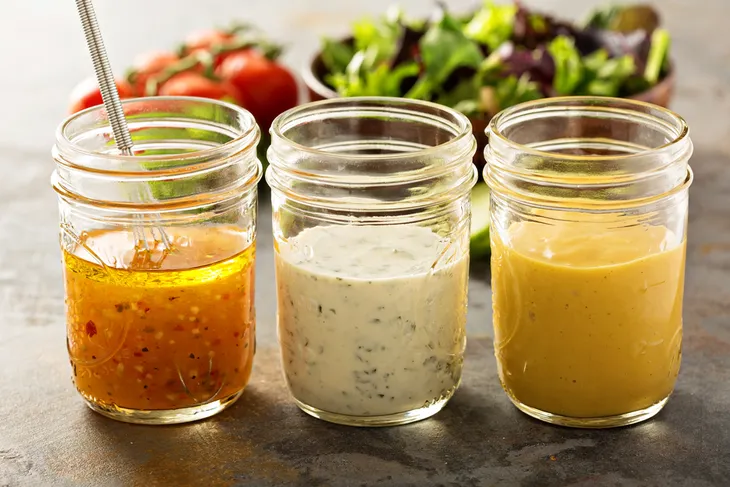 Stock Your Pantry
A well-stocked pantry will ensure that you are never without a healthy meal. In fact, stores of the basics—nuts, legumes, flours, rice, beans, and spices—will provide a cost-effective and nutritious way to make larger meals (i.e., crock pot) to freeze and use as lunches and as leftovers.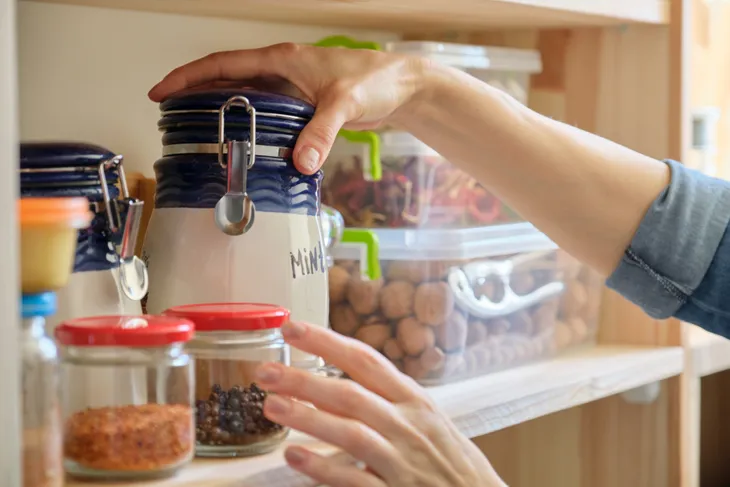 Make Your Meals At Home
Cooking on a budget requires a little ingenuity in the kitchen. For instance, learn to creatively mix and match bulk and dry ingredients so you can stretch healthy meals further. For example, a homemade chili can be used as pasta sauce, enjoyed over rice, or wrapped into flour tortillas to keep meals fresh.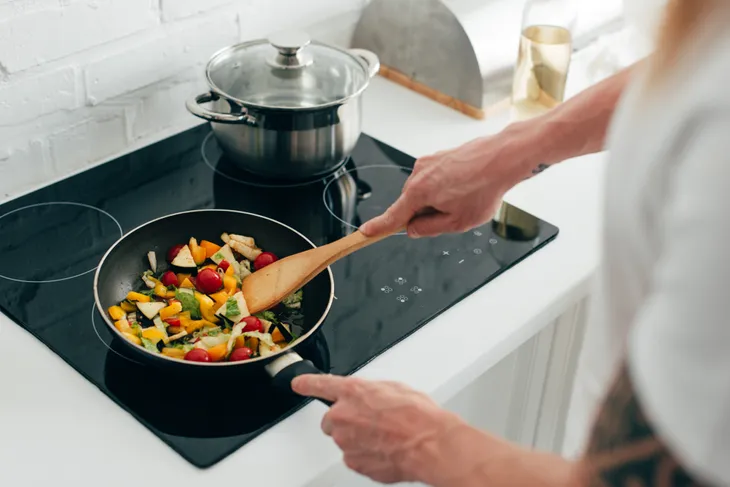 Do Your Research
Kitchen creativity can also be boosted with the help of a healthy cookbook or recipe resource online. There are tons of online resources that will help you make a nutritious meal from the stores you have accessible right in your pantry.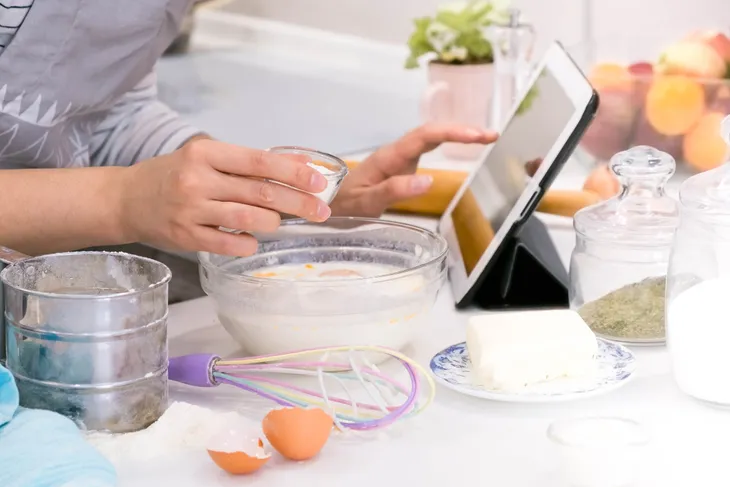 Buy Multi-Use Items
Shopping for grocery items that you can reuse in many meals will save you a lot of money. For example, plain yogurt is cheaper by the large container (vs. mini cartons) and can be used in multiple dishes—in breakfast smoothies, fruit parfaits, as sour cream in tacos and casseroles, to make sauces, and to use as a cereal topper instead of milk.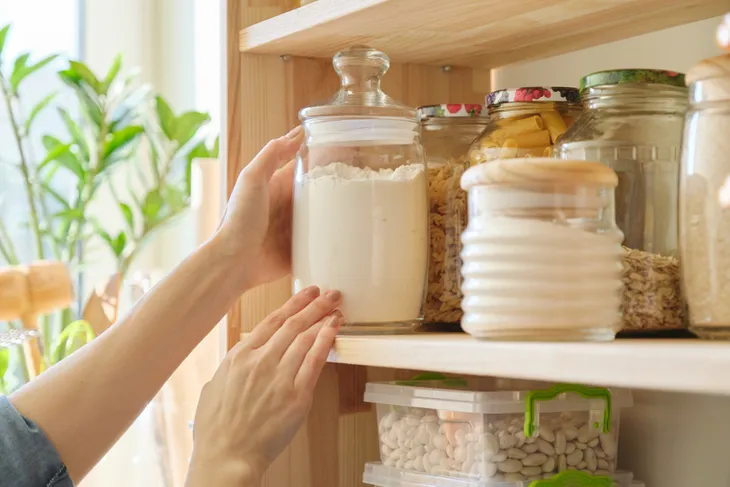 Know What Goes in Your Food
There are many health and cost benefits to making your own meals at home. For one, by making your meals, you control exactly what goes in each meal, cutting down on excess calories, sugars, fats, and sodium. Secondly, by spending more time preparing food, you'll boost your kitchen creativity, be confident creating your own recipes, and teach your own children how to eat healthy on a budget.