We're all encouraged to eat the recommended 3 to 5 servings of vegetables each day. However, if you're only eating your vegetables for lunch, snacks, and dinner, you may find it difficult to honor the U.S. Department of Agriculture and Health and Human Services' guidelines.
We all understand that a diet rich in vegetables is good for us, so try adding seasonal veggies to breakfast meals—like omelets, muffins, sandwiches, and even pancakes—in these eight innovative, vitamin-induced ways…
Breakfast Wrap
Kick start your morning by wrapping up a burst of vitamins and nutrients in your breakfast meal! Take a small whole grain tortilla or wrap and fill it with the protein and heart-healthy fats of scrambled eggs and smooth avocado, and top with sliced tomato, shredded greens, and colorful pepper strips!
Sweet Potato Pancakes
These sweet potato pancakes are much less starchy when made with antioxidant-, vitamin-, and mineral-rich sweet potatoes. Make your pancake batter by pureeing one baked sweet potato with one egg and a mashed banana to give a nutritional boost to your morning!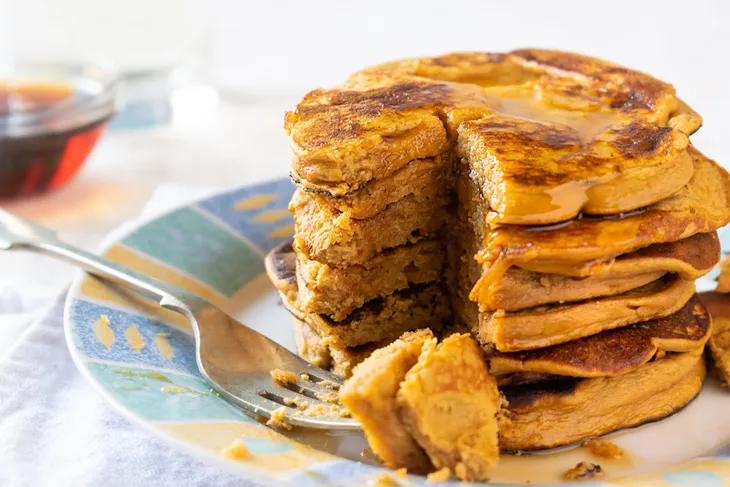 Veggie Omelet
Perhaps one of the simplest ways to incorporate extra vegetables to any breakfast is in eggs. Pan fry an omelet and add finely chopped baby spinach, mixed peppers, mushrooms, and broccoli as it cooks.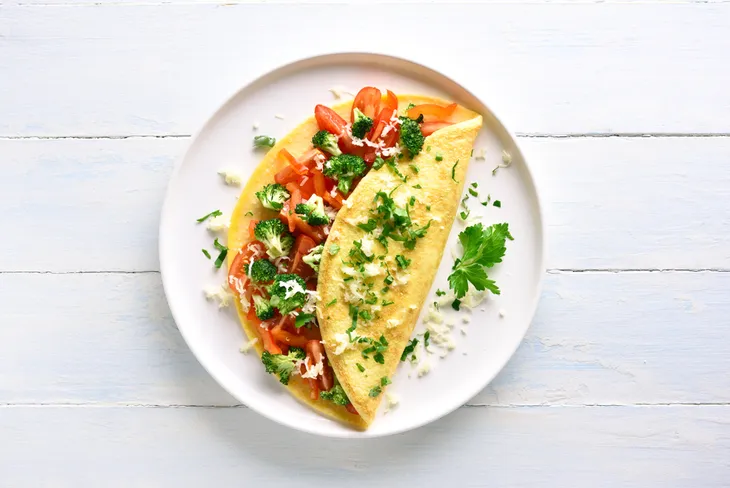 Veggified McMuffin
This vegetable-based McMuffin is a lot healthier than the drive through variety. Start with a whole wheat English muffin (toasted dry) and make a mini sandwich using a poached egg, a thick slice of tomato, a small amount of chevre or goat cheese, and sprinkle on some fresh chopped herbs (i.e., parsley).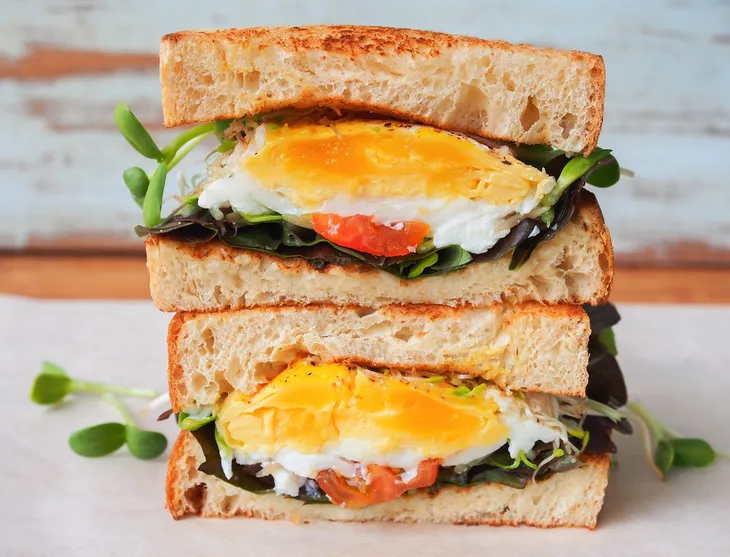 Hard Boiled Egg-to-Go
Hardboiled eggs make an easy on-the-go breakfast—particularly when sliced and wrapped into a large piece of leaf lettuce or laid out on a nice piece of rye toast with tomato and avocado slices.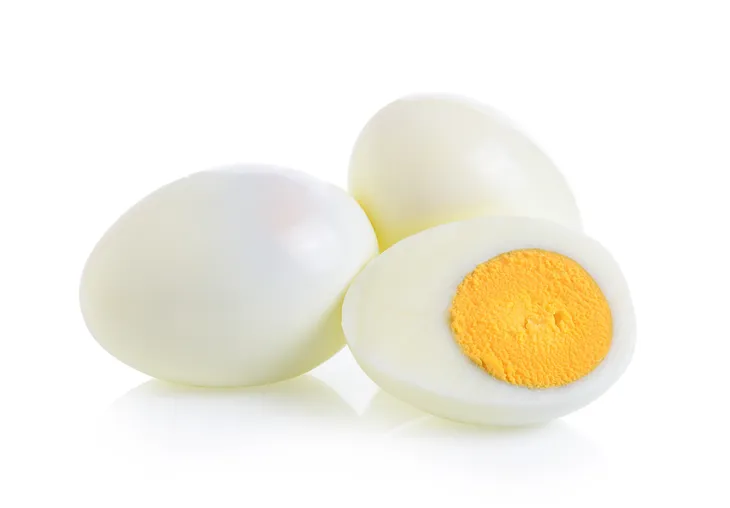 Mexican Eggs
Add some spice to your day when you scramble some eggs—Southwestern style! Scramble two eggs with frozen corn, and add some chunky salsa and black beans.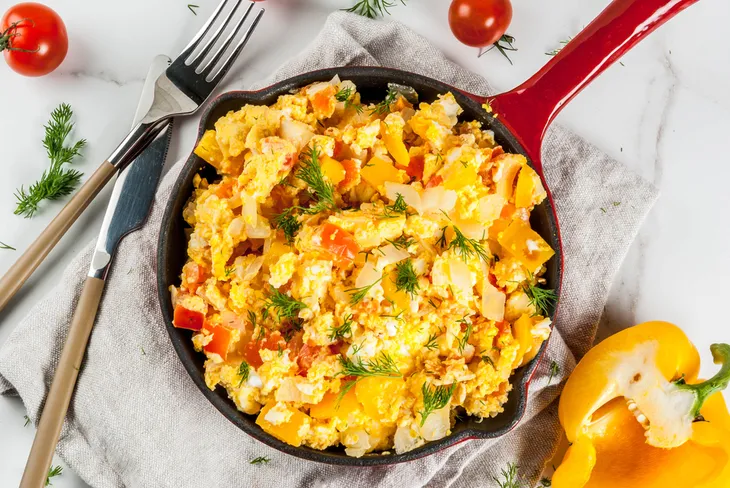 Carrot Corn Muffins
Add frozen corn and shredded carrots to a cornbread loaf or a dozen muffins for an added vegetable boost in the morning. This way you can shrink wrap and tuck them one-by-one into your purse or lunch bag to take on the road.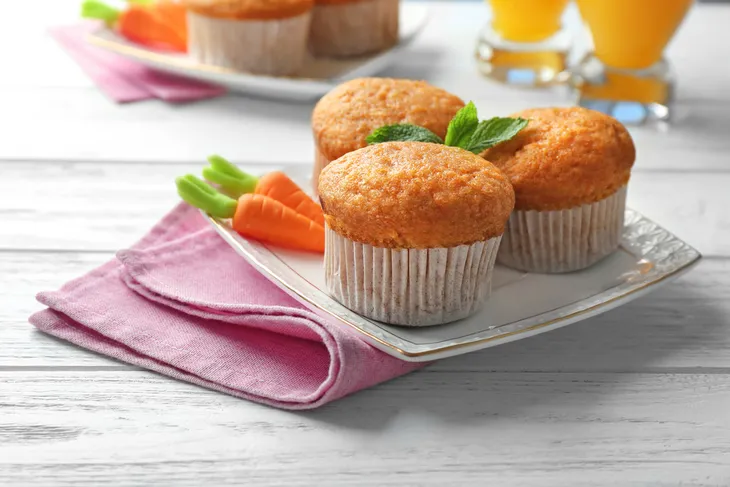 Zucchini Loaf
Most breakfast cakes and loaves are filled with butter, refined sugars, and sluggish flours. However, it is possible to fashion a healthier loaf with whole wheat flour, pureed pumpkin, and zucchini. You can even add extra protein by incorporating raw nuts (i.e., walnuts or pecans) and dried fruits (i.e., raisins and cranberries).