Vitamin B12 (also referred to as cobalamin) is sometimes overlooked in diets, but it plays a crucial role in everyday functioning – for one thing, it's responsible for the production of red blood cells, which distribute oxygen to organs in your body.
If you're deficient in this vitamin, you could develop anemia that carries symptoms such as weakness, fatigue, loss of appetite, and even mental illnesses. Vitamin B12 doesn't occur naturally in your body, so you either have to get it through food or supplements. Barring popping pills, here are 12 meals to get your fill…
*Think you may have a Vitamin B12 Deficiency? Consider purchasing Amazon's best-selling Vitamin B supplement (rated 4.5 stars with over 1300 consumer reviews): NatureMade Super B Energy Complex.
Beef
Health.com lists good ol' beef as one of the best sources of B12 out there. Not only is beef delicious, it offers about 1.3-micrograms of B12 in 3-ounces of broiled top loin sirloin, according to the source.
The site adds that beef is also a great source of zinc (7-milligrams per 3-ounces), which is also important for certain functions of the body. As an added bonus, you'll get a healthy dose of protein and riboflavin. However, it's high in cholesterol, so don't overdo your portions, it adds.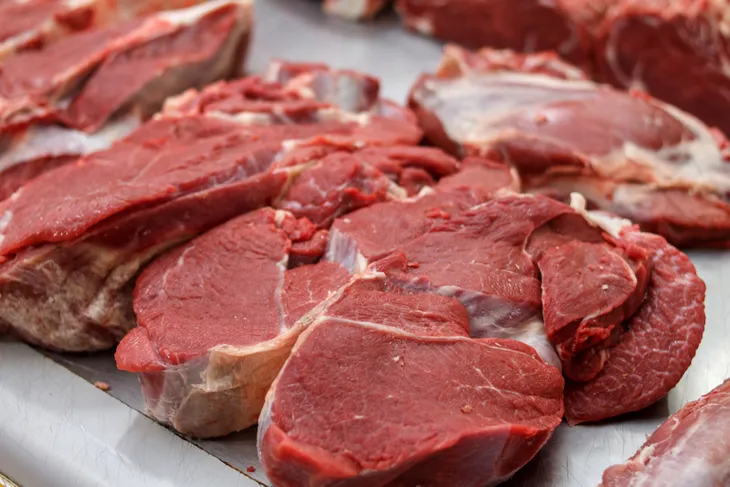 Turkey
Who doesn't love a good turkey – at least twice a year? You may want to consume more of this delicious bird when you know that it delivers 48.2-micrograms of B12 per cup, according to Good Housekeeping.
However, turkey is another meal you may not want to overdo – it contains tryptophan, an amino acid associated with making you feel sleepy (which is sort of in competition with the benefits of B12). However, other sources point out the tiredness may not be from the tryptophan – it can just be from consuming too much food.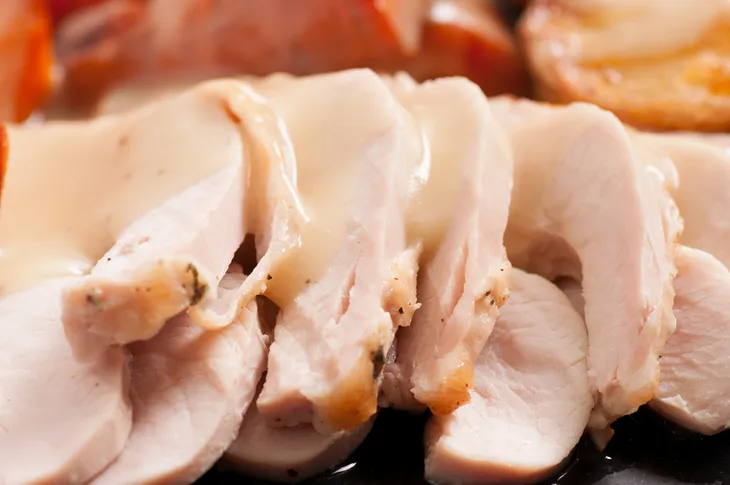 Fortified Almond/Coconut Milk
If you're vegan or vegetarian, the first two options aren't going to appeal to you very much. In fact, sources note that many vegans aren't getting enough B12 (and should consider supplements), but can avoid problems through eating B12 fortified foods – and other sources like fortified non-dairy milk.
Oldways lists some popular vegan vitamin B12 sources, including fortified almond milk and fortified coconut milk, both of which can deliver 3-micrograms of B12 per cup. Meanwhile, soy milk fortified with the same vitamin may only deliver 1.2-micrograms per cup depending on the product.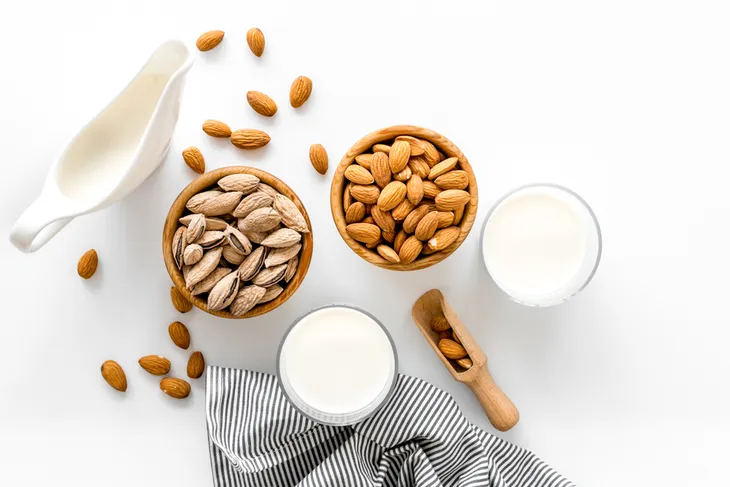 Dairy Milk
Low-fat dairy milk will deliver about 1.2-micrograms of B12 per cup as well, according to Health.com. The other advantages of low-fat milk is that it packs calcium and vitamin D, and could even help women avoid PMS symptoms, according to the source.
It points out that a study found women who consumed "more than one" serving of high-fat dairy were significantly less likely to experience ovulation problems. Anyways, back to the topic – if you don't like milk on its own, try it in a smoothie with frozen fruit and ginger, suggests Health.com.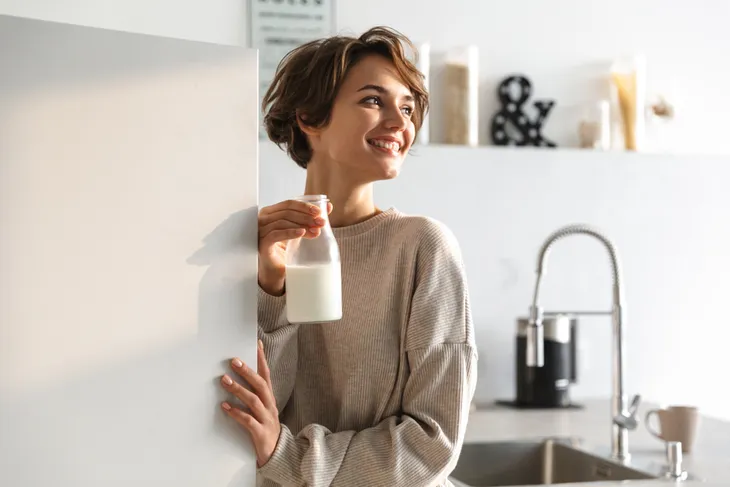 Shellfish
There are a handful of shellfish that deliver a healthy punch of B12, so we'll group them altogether here. For example, clams rank high for B12, potassium, and iron, according to Good Housekeeping, which calls clams a "surprising king of the superfoods."
Then there are oysters, a "top source" of B12 and also high in iron, and crabs (which fall under the crustacean category), which apparently contain 9.8-micrograms of B12 per 3-ounces (which is significantly more than beef). "If you buy red and blue king crabs, look for ones from the U.S," notes the site. Mussels also rank very high on the B12 hierarchy.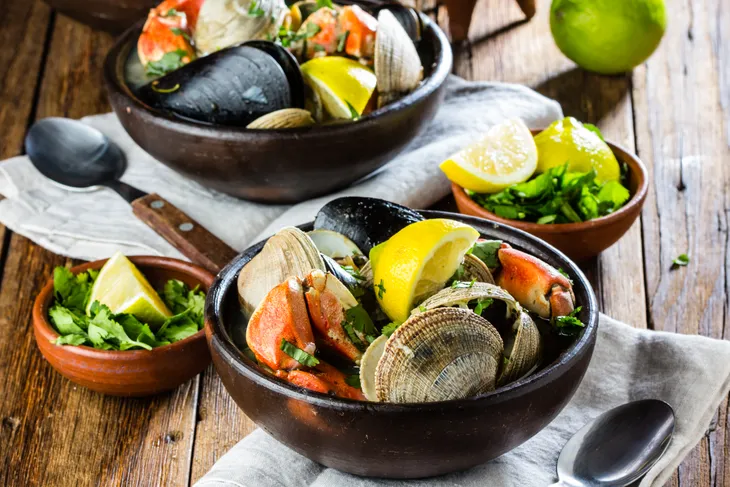 Eggs
If you're not a meat eater, you may still enjoy some eggs now and then – not only are they delicious and versatile for a variety of recipes and styles, they're a great source of vitamin B12. How great? Livestrong.com breaks it down for you.
The source explains that one large egg contains 0.45-micrograms of B12, which translates to 19-percent of the daily-recommended intake. Of course, as you might imagine, if you go for the extra large or jumbo variety of eggs, you'll get a bigger hit of the essential vitamin. Eggs are also a great way to get protein you may be missing from meat.
Salmon
Fish are swimming with B12, and salmon ranks high on the list. Health.com notes that 3-ounces of salmon contains about 4.8-micrograms of the vitamin. It's also high in protein and omega-3 fatty acids, which are beneficial for your heart.
The source adds that one 3-ounce serving of salmon will deliver more than your daily need of vitamin D, which is normally absorbed from sunlight. "To maximize salmon's many health benefits, experts recommend baking it in the oven or grilling it instead of eating it fried, dried, or salted," notes the source. Haddock, trout and tuna are great (and possibly less expensive) B12 alternatives to salmon, it adds.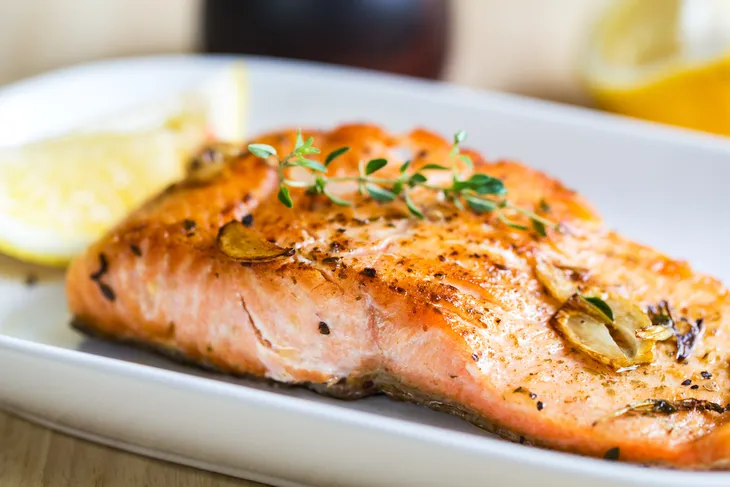 Swiss Cheese
While some foods are full of holes when it comes to B12 content, Swiss is apparently the best source in the cheese kingdom. Healthaliciousness.com lists Swiss cheese as one of the top five natural vegetarian sources of this vitamin.
The delish Swiss variety provides 3.34-micrograms of B12 per 100-grams, while gjetost, mozzarella, tilsit and feta are the next best sources of the vitamin (in that order). How about cheddar you ask? It ranks on the lower end of the cheese scale for B12, at 0.24-micrograms per ounce (28-grams).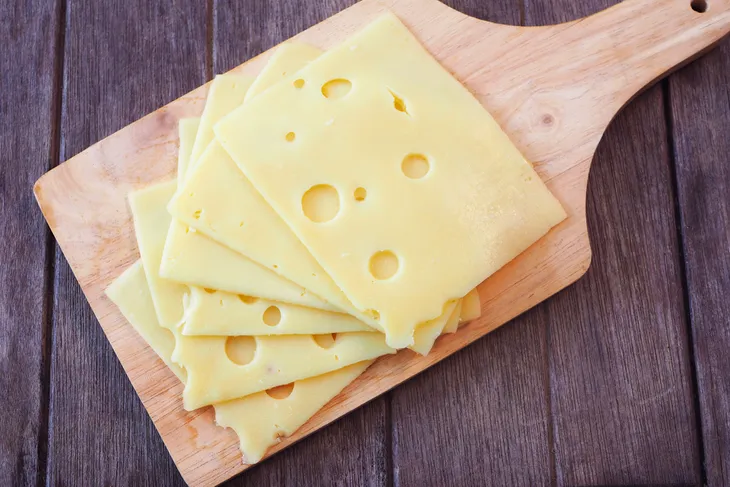 Liver and Kidneys
Okay, so maybe these aren't everyone's favorite main dishes – but Healthline.com notes that they're "some of the most nutritious foods out there." It says liver and kidneys from lambs in particular will deliver a healthy punch of vitamin B12.
In fact, it notes that a single 100-gram serving of lamb liver provides 1,500-percent of the recommended daily intake of B12. It adds that lamb liver is also rich in copper, selenium, as well as vitamins A and B2. The kidneys of lambs, veal and beef are also very high in B12 (more than 1,300-percent of the required daily quota), it notes.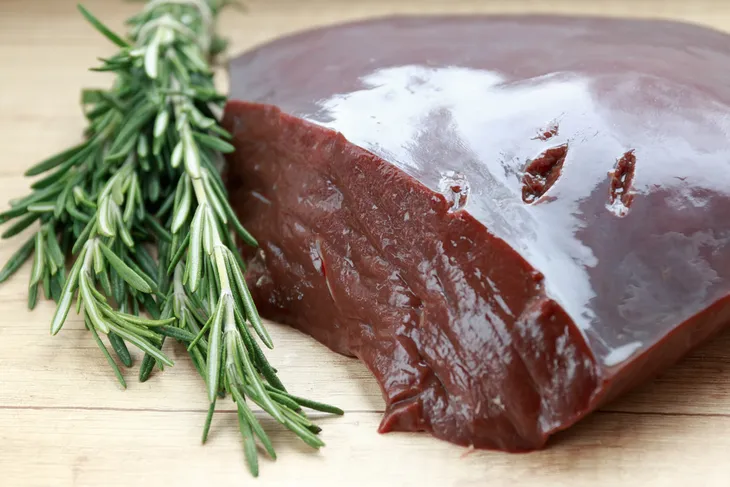 Sardines
These little fish retrieved from salty waters can be bought fresh or canned in water or oil, and are "super nutritious because they contain virtually every single nutrient in good amounts," says Healthline.
Of course, one of those goodies hidden inside sardines is vitamin B12. A 150-gram (1-cup) serving of these saltwater dwellers provides more than double the recommended daily intake of this vitamin, adds the source. You'll also get the added benefit of omega-3 fatty acids, linked to improved heart health.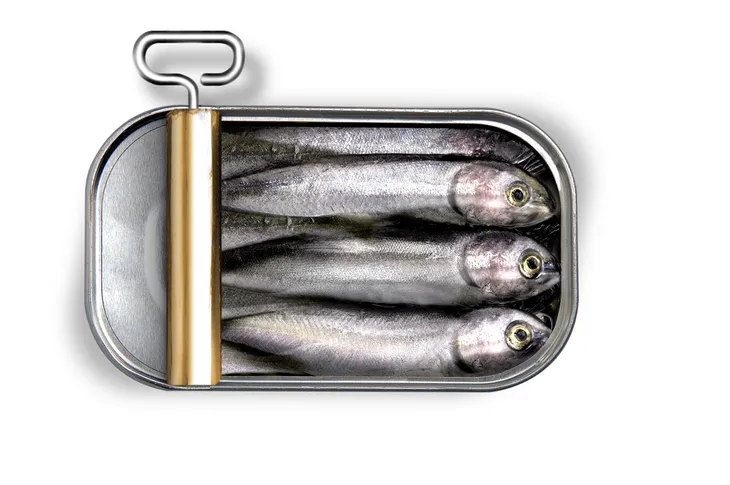 Yogurt
According to a site called Yogurt in Nutrition with a clear lean towards the benefit of yogurt, this creamy dairy product not only has vitamin B12, but it also allows it to be more easily absorbed by your system than other sources.
It claims the absorption of B12 from eggs is less than 9-percent, and that number jumps to 42 to 61-percent for meat and fish. However, milk products (including yogurt) apparently have the highest absorption of the bunch, at between 51 to 79-percent. "Numerous studies show a positive correlation between milk product consumption, especially milk consumption, and vitamin B12 intake and blood levels," it adds. Also, yogurt contains probiotics, which are essential for a healthy gut.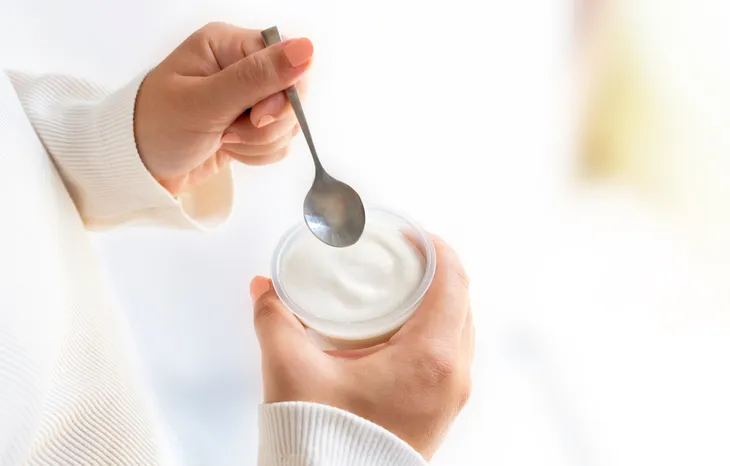 Fortified Cereal
If you like to start your day with some cereal, then you might want to choose a brand that fortifies their product with B12, says Healthline. "Research shows that eating fortified cereals daily helps increase vitamin B12 concentrations," it adds.
Vegans and vegetarians may especially appreciate this option, as the source points out this form of B12 is synthetically produced and not from animals. Add some of that fortified almond or coconut milk in as a substitute to dairy, and it's a win-win! Just make sure that when you find a fortified brand, it's not also loaded with sugar, warns the site.