Time is precious these days, and we increasingly find ourselves grabbing meals on the fly because we don't have time to prepare something. The same goes for kids–whether they're almost late for the school bus or daycare, they can end up eating less healthily than they should.
However, you can prevent this by keeping in mind foods that are easy to eat on the go, while still delivering a healthy dose of vitamins to get your kids through their active day. Breakfast is a very important meal, so skipping it is not an option! Here are seven great morning meals for your little busy bodies that you're sure to love as well…
Apples and Almond Butter
Buzzfeed lists apple sandwiches filled with almond butter and granola as one if its go-to meals in the morning when time is short. You can have pre-sliced apples ready in the fridge, but it really doesn't take much time or effort to wash and slice a fresh apple.
Using the apple slices as "bread", fill the middle with your almond butter and granola mixture. This is both delicious and has a considerable nutritional value. If you're really in a hurry, just quickly spread some almond butter on slices of apple…yum!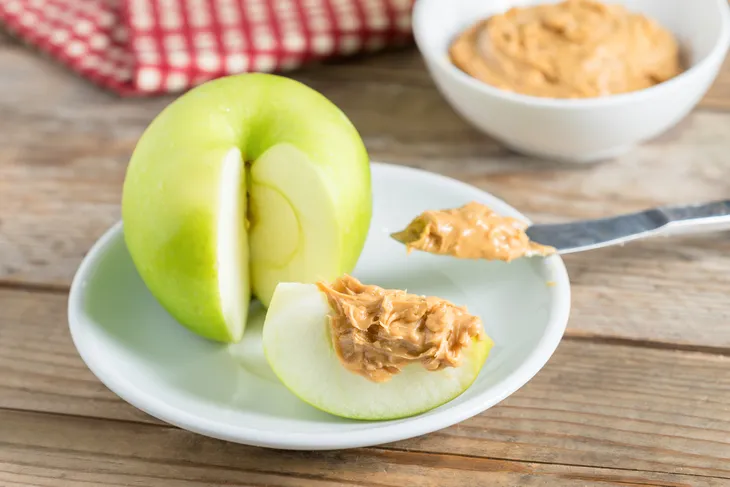 Avocado Toast and Egg
Online source Greatist suggests spreading some avocado on slices of whole-wheat toast for a tasty and nutritious start to your day. For extra protein, drop a sunny side-up egg on top of each piece of toast after you've added the spread.
You can also cook the eggs a bit longer so they're less runny, and smash the bread together into a delicious sandwich, notes the source. However, while that may be hard to swallow for some in the morning, a little avocado on toast will go down easy and provide you with heart-healthy fats and acids.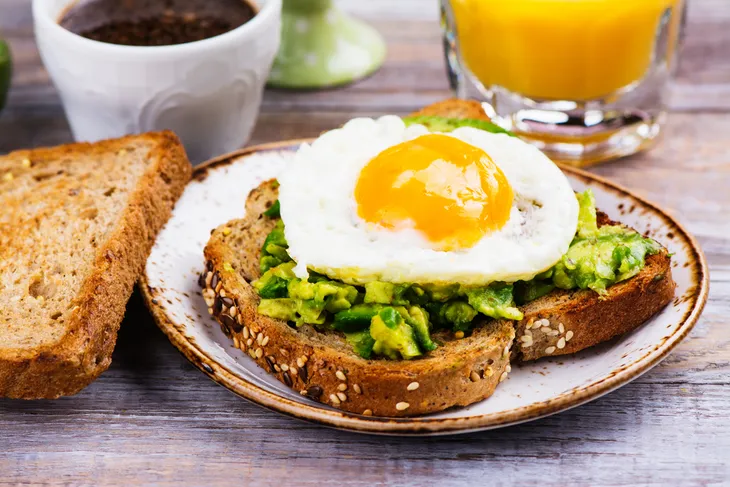 Maple Oatmeal
Woman's Day magazine brings us this recipe, which involves a slow cooker, sweet maple syrup and fruit. While it's a great and delicious way to kickstart your child's day, the idea is to prepare breakfast while the family is sleeping.
Don't worry – you won't lose any sleep preparing this. It can be achieved by adding key ingredients into the slow cooker and leaving overnight. The only thing you have to do in the morning is stir in the syrup and cranberries. Voila! This is likely more exciting for your kid than straight up oatmeal.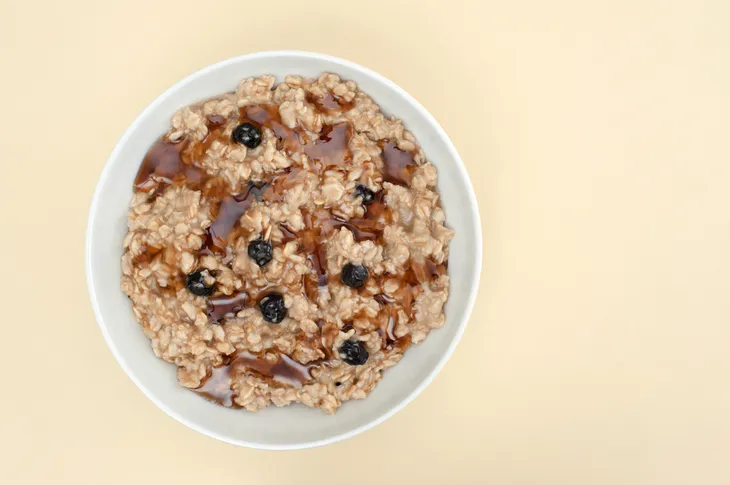 Breakfast Parfait
EatingWell offers this healthy idea to get things moving in the earlier hours. This is both delicious and nutritious, and is sure to be a hit with kids (and adults too).
Using cottage cheese or plain yogurt, you can top it with pineapple chunks, papaya or peaches, according to the recipe. This will deliver a healthy dose of vitamins while keeping calories to a minimum. It's also inexpensive and quick to prepare.
Apple Quesadillas
Sounds pretty exotic, right? Not really. Parenting magazine claims you can have these ready in 5-minutes, which is less time than it usually takes for your child to find their backpack.
All you need is some shredded cheddar, 2 flour tortillas, and some sliced Granny Smith apples. You can either do these in the microwave for a super-quick bite to go, or get them crispy in the skillet if you have a bit more time.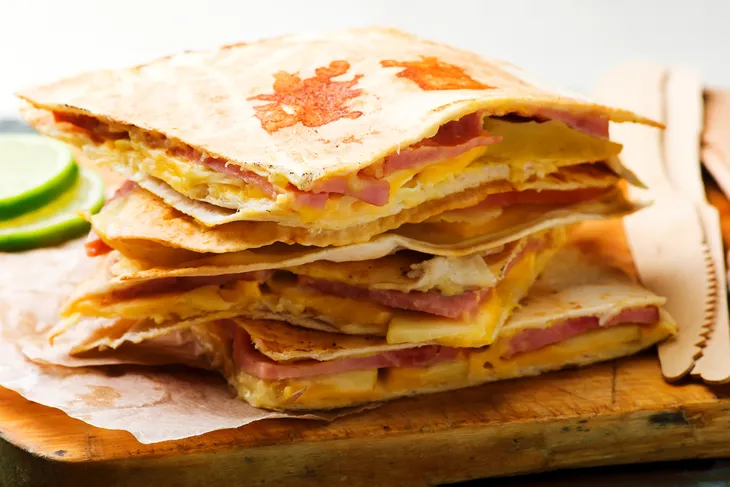 French Toast Casserole
You may think casseroles are a dinner thing, but not anymore. Health.com notes that you can take French toast up a notch by following this easy and quick recipe.
Using ingredients that many people already have in their home (such as vanilla extract, brown sugar and corn syrup), you can whip this delightful concoction up in almost no time flat. Baking time is 30-minutes, but that's the length of your child's favorite morning cartoon, so no sweat.