For those of us on a diet, there are few times of the year more difficult than Thanksgiving. After all, the holiday usually comes with a wide variety of tasty temptations, from butter-soaked mashed potatoes to sticky-sweet pumpkin pie to gravy-soaked turkey breast.
So, how can you get through the big weekend without putting on a few pounds? Thankfully, there are a few simple and useful strategies that can help you avoid putting on weight this Thanksgiving…
Have a Pre-Meal Healthy Snack
What's the best way to stop yourself from over-indulging during the big meal? Have a healthy, pre-meal warm up snack. There are a few options—for instance, try a bowl of sliced fruit, some vegetable soup, or a veggie-heavy salad.
At the very least, have a big glass of water before you sit down at the table for the thanksgiving feast. It will help make you feel full and curb your desire to binge eat everything in sight.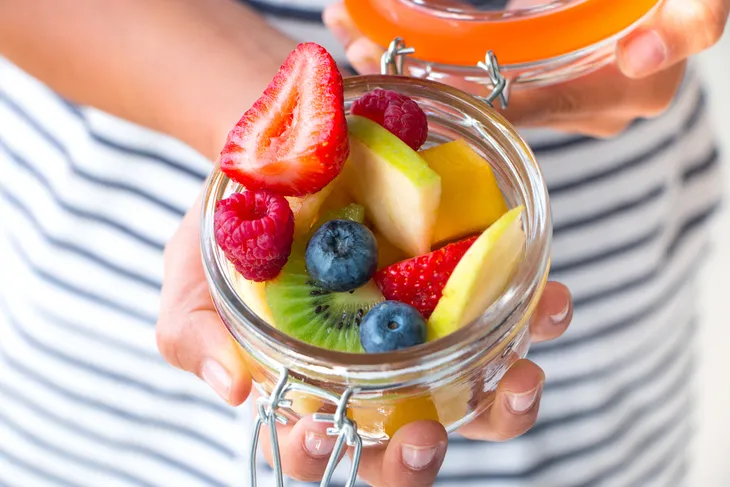 Wear a Form-Fitting Outfit
Most people headed to the buffet for a heavy, indulgent meal prepared by wearing loose, even baggy clothes. That's why, if you're looking to avoid gaining weight this Thanksgiving, you should consider wearing form-fitting clothes. Don a curve-embracing dress, skinny jeans, or a tight dress jacket.
Experts say that wearing form-fitting outfits can prevent us from overeating because we'll start to feel uncomfortable as we eat. It kind of makes sense. The discomfort can remind our brains that overeating will lead to weight gain, and prevent us from overindulging this Thanksgiving.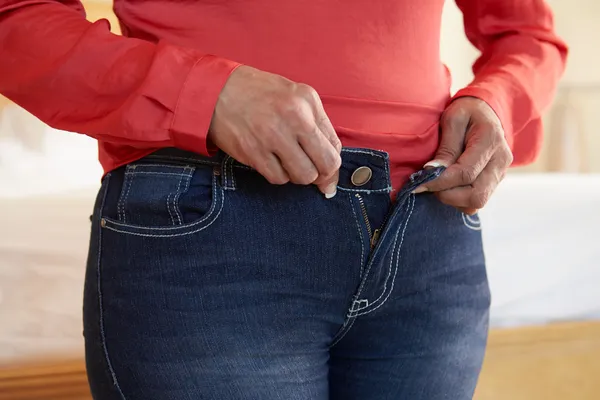 Cook Single-Serving Dishes
This strategy can help you look like the perfect host while also helping you save weight. Instead of serving buffet style—making a great big helping of gravy, pumpkin pie, or mashed potatoes for everyone to share—serve each person an individual, pre-portioned plate.
The idea is that everyone will eat what's in front of them and be less likely to reach for seconds. This strategy will also prevent people from stacking their plates too high when the meal starts. The only downfall to such a plan: it can mean sky-high stacks of dishes, but at least you won't feel horribly stuffed.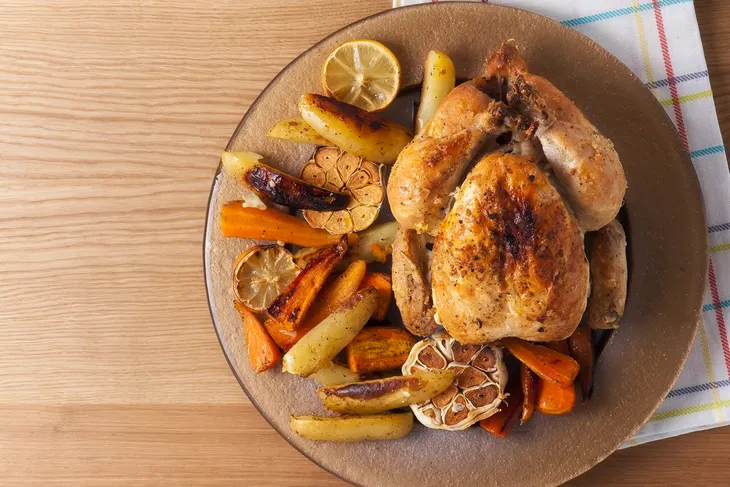 Prioritize Your Indulgences
No matter how hard you try to eat healthy this Thanksgiving, there's a good chance you'll end up eating some unhealthy dishes. That's fine; the trick is to prioritize your indulgences. In other words, pick and eat your absolute favorites and leave the other stuff behind.
So, if you absolutely love turkey and gravy, eat that. But if you're not the biggest fan of mashed potatoes, skip that dish and fill your plate with roasted vegetables and salad. In the end, you'll feel full and satisfied.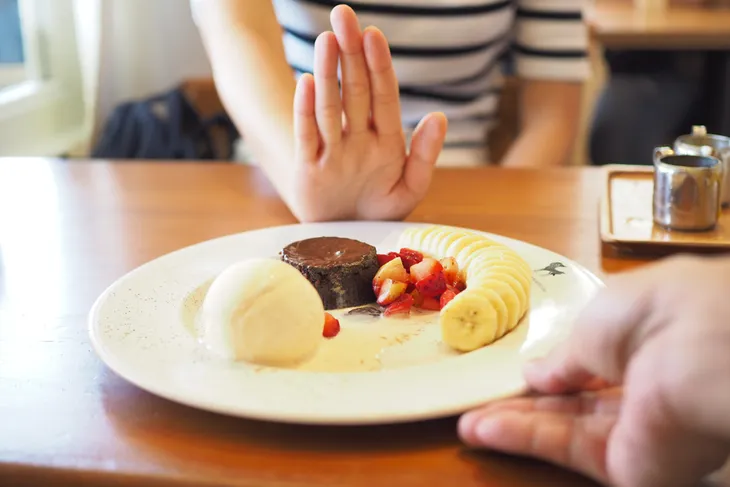 Make Cauliflower Mashed Potatoes
Traditional mashed potatoes are loaded down with salt, butter, cream, and other unhealthy things. Then, once this dish hits the plates, most people will ladle on a thick serving of fattening gravy.
Instead, try making a healthier cauliflower mashed potatoes side dish. It's simple to make: just boil and mash cauliflower and use skim milk, garlic, and lemon to thicken it. In the end, you'll have a dish that's very similar to mashed potatoes, but just a fraction of the fat and calories.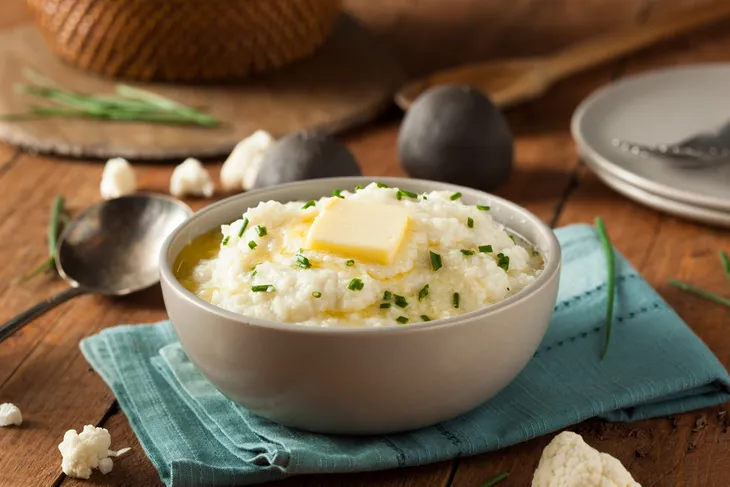 Drink Lots of Water
Keeping hydrated this Thanksgiving can help you avoid weight gain by making you feel full for a longer period of time. It will also give you the energy needed to get up and about, helping you burn off calories.
If you can, avoid drinking sugary beverages—like soda, wine, or cocktails—and stick to drinking water as much as possible. This way you'll only be consuming calories through your food, and not your food and drink (where there are a ton of hidden calories).