Ah, the New Year…a time for enjoying indoor pursuits and maybe a few beverages. Well, that may be so for many of us, but it doesn't mean the cocktails have to interfere with your new year's resolution to cut calories.
Not all cocktails were made equal, and there are ways to make some delicious drinks without the regret that sometimes comes with them. Here are five ideas to help slim down your favorite cocktail—and aid your mission of slimming down this year…
Avoid Frozen Mix Drinks
Frozen cocktails are popular at bars and restaurants. However, Shape magazine sends a stern warning to calorie-conscious party-goers to avoid drinks like frozen margaritas.
Shape magazine points out that frozen concoctions could be "bona fide calorie bombs" that can weigh in at 500 or more calories—that's close to the equivalent of two hamburgers, for the record. The magazine instead suggests making a traditional margarita (without frozen mix) that will knock that number down to around 150 calories.
Water Your Wine
The online source SparkPeople notes that while wine is popular for many winter soirees, you can cut down on it without only filling your glass halfway. Instead of drinking wine on its own, you can still enjoy a refreshing glass of vino that is cut with sparkling soda water to give it some spritz (like champagne).
The website notes that the addition of the soda water will help you stay hydrated, as alcohol can dry you out without you even realizing it (which adds to the pounding head the next day). A wine spritzer with 3-ounces of wine is also only 60 calories, said the source.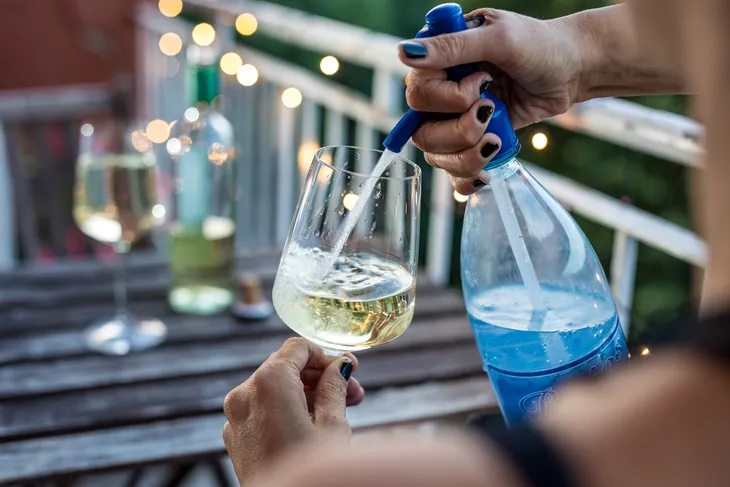 Use Soda Water Instead of Tonic
Some of you really enjoy a stiff gin and tonic heading into the new year, but even this somewhat simple drink can be slimmed down. While the base of tonic and soda is water, they're not really the same, according to the Huffington Post.
Soda water may have some flavoring ingredients added to it, however it has next to no calories. Tonic has a bitter flavor and unlike its fizzy counterparts, it has considerable calories (or 130 calories per 12-fluid ounces), according to the Post. Tonic also contains quinine, used to treat malaria—and it can also trigger a false positive on a drug test.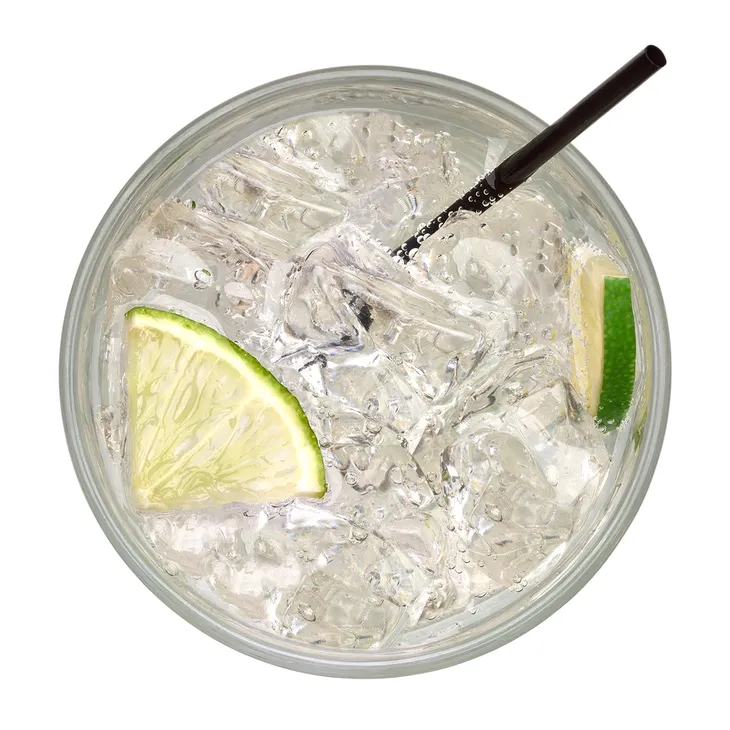 The Choice is Clear
Cocktails come in many shapes and sizes, but try to stick to "clear" drinks instead of milky and creamy blends. That also goes for Irish Cream, which is a popular coffee additive come winter that can contain 120 calories per 1.3 ounces, according to Caloriecount.com.
The same can go for drinks like a Pina Colada, which is loaded with extra calories due to coconut cream and pineapple juice. According to Health.com this drink contains up to 245 calories per 5 ounces. Even 12 ounces of beer has about 100 less calories than that!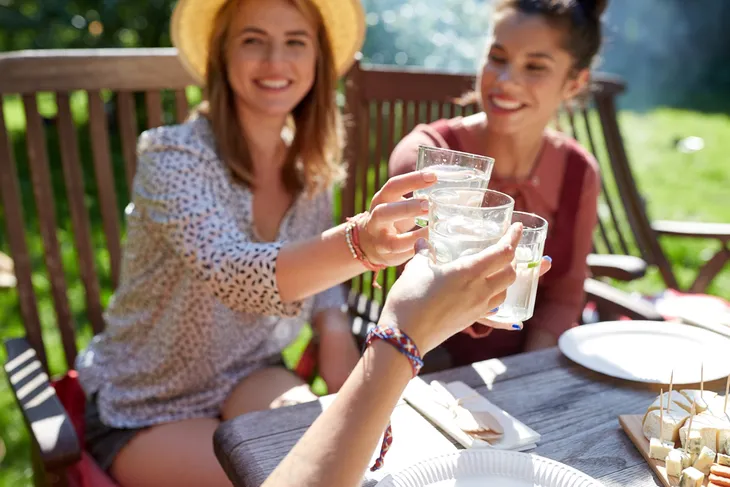 Alternate Alcoholic and Non-Alcoholic Beverages
Regardless of what you're drinking, alcohol can cause you to urinate up to four times the volume of what each drink contains, says WebMD. That's because of the diuretic effect of alcohol that can leave you dangerously dehydrated.
Drinking a non-alcoholic beverage (or just plain water) between cocktails will help your body metabolize the alcohol properly, while also helping you better "handle" the liquor you're pouring down your throat. Not only that, your morning self may thank you because staying hydrated will reduce the effects of a hangover.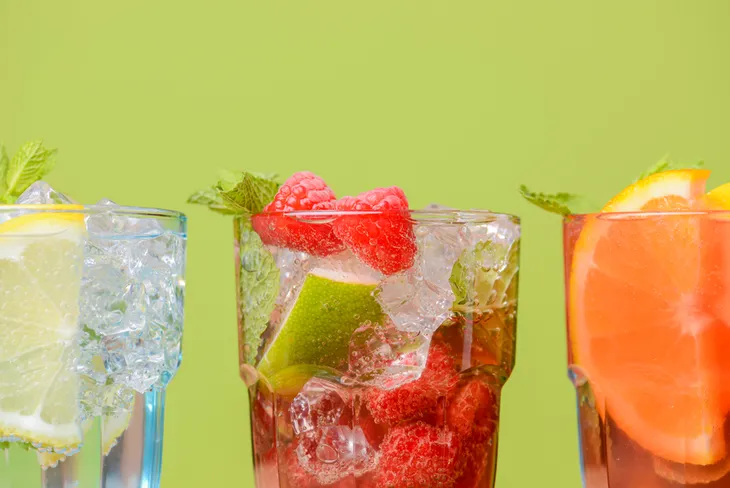 Go Dry in January
Too much red wine and spiked eggnog over the holiday? You might decide to go dry (abstain from alcohol in January), which a study in New Scientist magazine claims has serious health benefits. The study asked 10 participants to quit drinking for 30-days (4 participants continued to imbibe as usual).
Findings from the study were recorded questionnaire and blood work that showed the sober study participants witnessed a 20-percent decrease in liver fat (which leads to liver damage), a 16-percent decrease in blood glucose levels (which can cause metabolic syndrome and diabetes) compared to those who continued to drink.