The Summer Games in Rio have drawn to a close, bringing many fans from around the world to the edge of their seats to see if their favorite athletes would snag a medal. You may have watched in awe wondering, "How the heck do they do that?" Well, it's countless hours of training, but none of the accomplishments would be possible without a proper diet.
So, while we bid farewell to the Olympics for now, it doesn't mean you can't live like one. Whether you're thinking of tackling the first marathon or are just a busy professional or parent on the go, here are six eating tips from Olympic athletes that could help give you an edge…
Don't Skip Breakfast
It's an easy thing to do on Monday morning—grab your coffee and maybe an energy bar as you're flying out the door to get to school or work on time. However, as you might've heard before, skipping breakfast is something you shouldn't do, especially if you want an active lifestyle.
Fitness Magazine notes that many amateur athletes forego the first meal of the day in order to get their early run in. A professional race coach in the article explains that your blood sugar has dipped overnight, so you should carb up with a bagel or toast before heading out. You can work your way up if you're not a morning eater; try starting with a glass of apple juice before a run until your stomach adjusts, adds the source.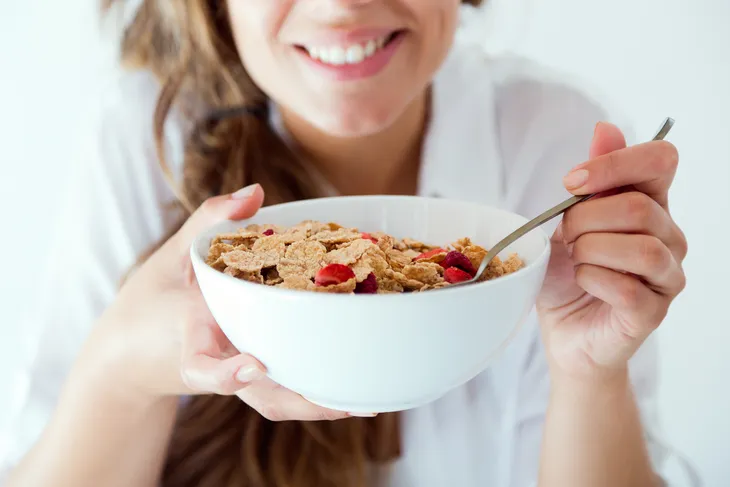 Allow Yourself a 'Cheater' Meal
No, this isn't a meal that a cheating athlete eats during the Games. This is a reward for staying on track with a clean and healthy food regime, and it's something that's advocated by champion hurdler Lolo Jones, according to Health.com.
The Olympian is cited as saying she sneaks in one meal a week that's a bit indulgent, whether it's a big fat burrito or some zesty chicken wings. This apparently helps motivate you to stay on track (literally). You'll probably also be less tempted to binge eat the bad stuff if you know that special cheat meal is coming.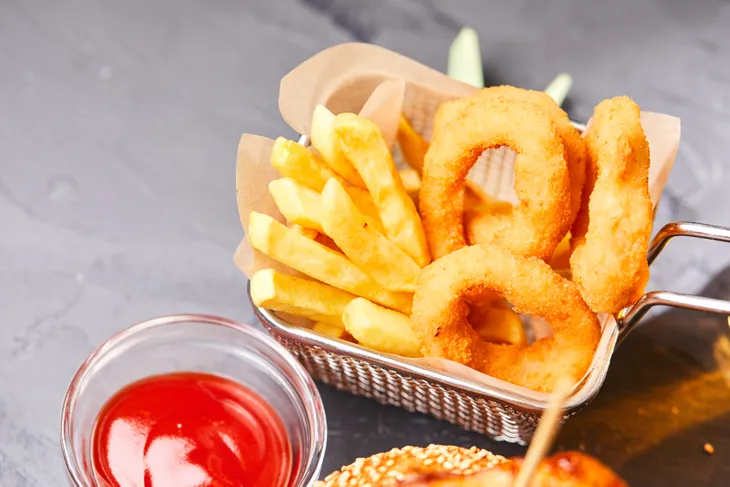 Eat a Bunch of Small Meals
There's no rule that says you only should eat 3-meals a day, at least says Mo Farah, Olympic runner and gold medalist in Rio. He eats cereal for breakfast, typically pasta for lunch, and more pasta or veggies and grilled chicken for dinner—sometimes later in the evening at 8pm
However, Mo Farah is cited by BBC Good Food as saying, "I'm not really a big eater of large meals—more than several small little plates during the day." So there you have it; you don't have to conform to the 3-meal schedule to win gold medals (or get your kid to dance lessons at 7 p.m. after a long work day). You could say Mo eats on the run…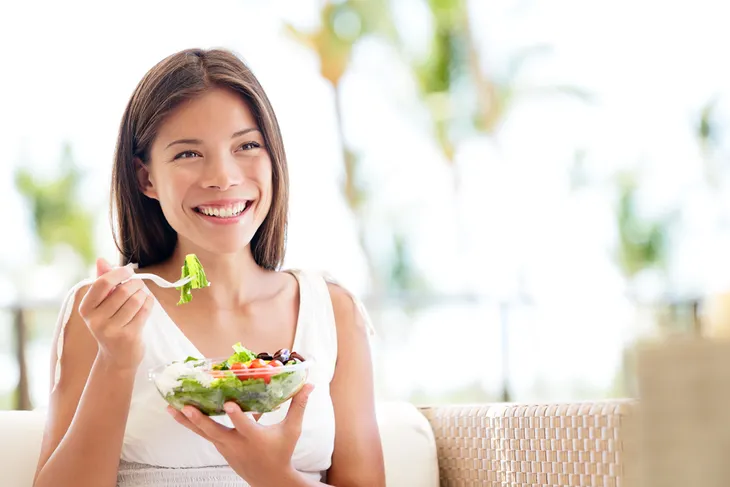 Eat Carbs Ahead of the Race
Global News in Canada tapped some tips from a number of trainers that say you should eat a carb-rich meal (think pasta and chicken) the night before the big run (or an obstacle course). A healthy breakfast is essential before a marathon, but keep in mind "you have to space it out before you start your run."
That being said, the experts in the Global news article also say you should be prepared to carb up during the event as well if it's expected to take more than 90-minutes to complete. Keep it light and easy to digest on the go, "such as energy chews or dates cut into small pieces so you can take a bite when you're feeling low on energy," notes the source.