Chances are you know someone who has a gluten sensitivity or celiac disease, which results in the small intestine struggling to process gluten—a food component found in many popular dishes. More serious than a gluten sensitivity, those with celiac disease must avoid anything with gluten, including wheat, rye, and barley.
Failing to avoid these foods can be devastating, resulting in severe nausea and even nerve damage. But there's good news; it's not all that difficult to make a delicious gluten-free meal. All it takes is a little forethought and creativity…
Tacos
One of Latin America's most popular dishes, tacos, is by no means off-limits to those with celiac disease. The key is simply swapping out whole-wheat tortillas for corn tortillas.
To prepare, fry ground beef, chicken, or turkey in a skillet. The more vegetables, the better! Try adding cilantro, avocado, lettuce, tomato, and onion. To keep the dish healthier, opt for ground turkey instead of beef and use avocado (or guacamole) instead of cheese.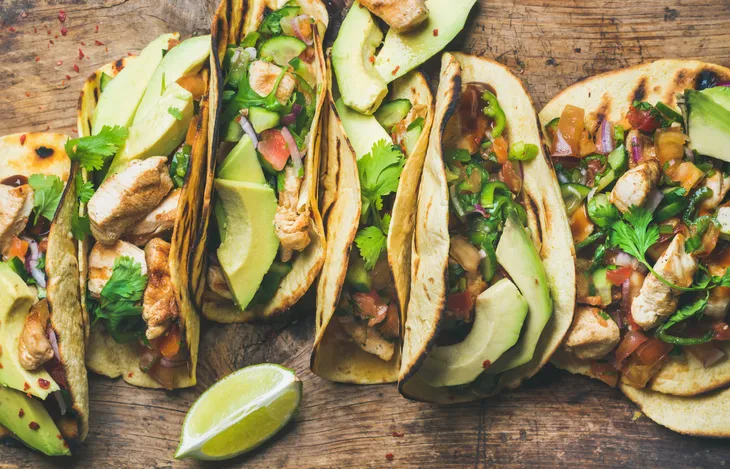 Potato Chip Crusted Chicken Fingers
One of the most disappointing things about being diagnosed with celiac disease is not being able to enjoy breaded foods—like traditional chicken fingers. But don't despair; you just need to get creative with gluten free substitutions.
Rather than tossing your chicken in flour, try rolling it in ground up potato chips, which are gluten-free. If potato chips aren't an option, search out gluten-free flour, which is available at most grocery stores. To keep things healthier, bake your chicken or fry it in a thin layer of extra virgin olive oil. Also, opt for skinless chicken breast instead of thighs.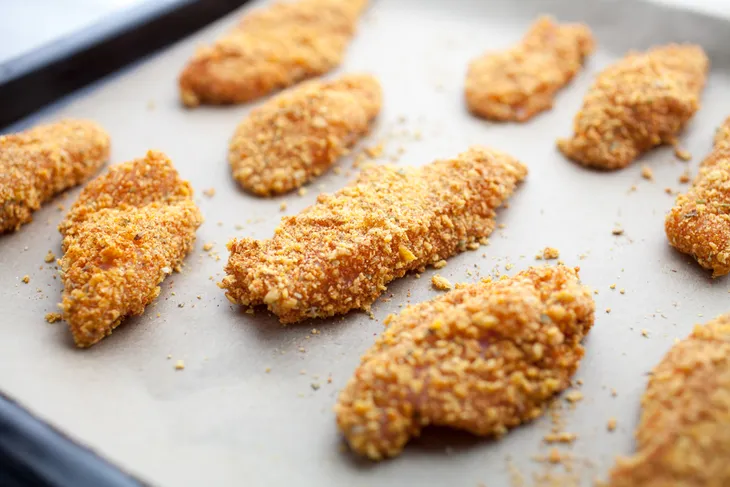 Sweet and Salty Chicken Breast
If you're looking to wow your friends or family, try this recipe, which blends two of our favorite flavors—sweet and salty. The key is to marinate your chicken for an extended period of time, particularly if you're using chicken breast, which doesn't absorb the sauce as well as darker meats, like chicken thighs.
To prepare your chicken, add fresh ground garlic, maple syrup, and gluten free soy sauce to your chicken. Toss and let sit in the fridge for 12- to 24-hours. For best results, throw the chicken on the barbeque rather than baking it in the oven.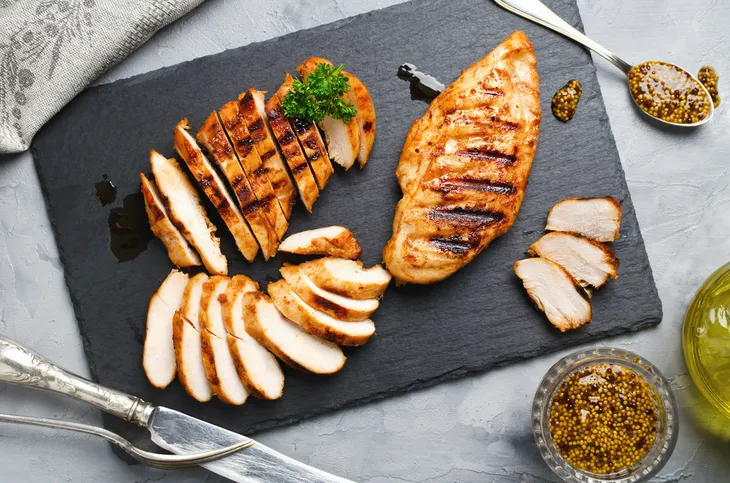 Pressed Sandwiches
Sandwiches, you say (likely shocked)? Yes, you can enjoy a delicious sandwich even if you're dealing with celiac disease or gluten sensitivity. The key is to find good gluten-free bread and, luckily, most grocery stores now stock increasingly popular loaves—sans gluten.
But even if you can't find the best gluten-free bread, here's the good news: pressing your sandwiches using a Panini press can turn a bland sandwich into a delicious one. To keep things healthy, use turkey breast and a selection of fruits and vegetables, like onion sprouts, tomato, avocado, and red peppers.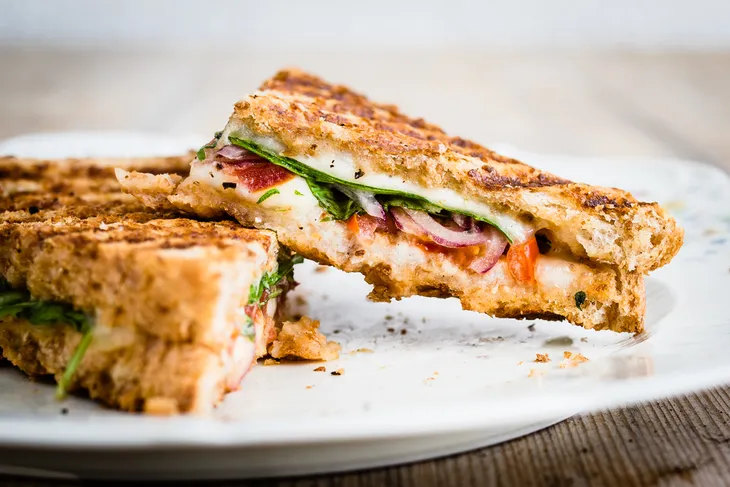 Spaghetti
It's hard to imagine eating spaghetti on a gluten-free diet, but it can be done. Most grocery stores these days carry several types of gluten-free pastas, with some made of rice flour, some made of corn flour, and others a blend of the two. If you're seeking pasta with added protein, there is also pasta made from chickpeas. In any case, they're delicious and have their own, unique flavor.
That said, preparing gluten-free pasta is a little different than making your traditional wheat-based pasta. For one, preparation often takes a few minutes longer. But more importantly, boiled gluten-free pasta can turn a pot into a gelatinous mess. The key is to place the finished pasta in a colander and rinse it thoroughly in cold water. You can also try substituting spaghetti squash or zucchini ribbons for traditional noodles.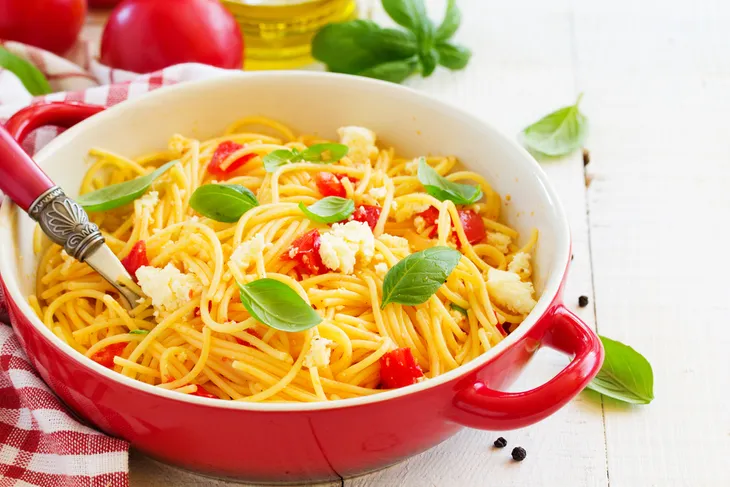 Pizza
Believe it or not, people with celiac disease can enjoy pizza too. First, spray a 12-inch pan without using flour. Next, in a small bowl stir warm water, gelatin, yeast, oil, honey and vinegar until the yeast is dissolved. Next, in another bowl mix gluten-free flour, xanthan gum, guar gum, and salt. Then add the yeast mixture and beat for 1-minute.
Finally, spread the dough on a pizza pan and lay down your gluten free toppings. From there, put on your chef hat because it's just like preparing a normal pizza. Bake your pie at 425-degrees for about 10-15 minutes and enjoy! If you don't want to make your own dough, there is the option to use a cauliflower crust. Just be sure to double check the label as some cauliflower crust brands will use some flour.