Summer road trips are a great way to explore the country. Whether your destination is set or you're letting the road take you to discover new places, summer is the perfect opportunity to pack up the car and hit the road. The temptation to pick up a sugary treat at the convenience store or a greasy sandwich at the drive-thru may be strong, but with a little bit of planning and a cooler in the truck, you can make healthy choices.
The occasional treat is always rewarding, but constantly fueling your body with fast food and packaged foods will leave you feeling bloated and tired. Your body needs fuel to stay alert. Here are five healthy road trip snacks to keep the whole family satisfied…
Pack Some Protein
Protein helps you feel full and it provides your body with fuel to stay alert, which is particularly important when driving. The Harvard School of Public Health recommends adults consume between 50- to 65-grams of protein a day. If you don't eat enough, you may suffer from decreased energy levels.
Try peanut butter and jam sandwiches, pitas stuffed with turkey or chicken, whole-grain crackers and cheese, jerky, hummus and pitas and cream cheese and bagels. Hard boiled eggs are a great source of protein and they are already conveniently packaged.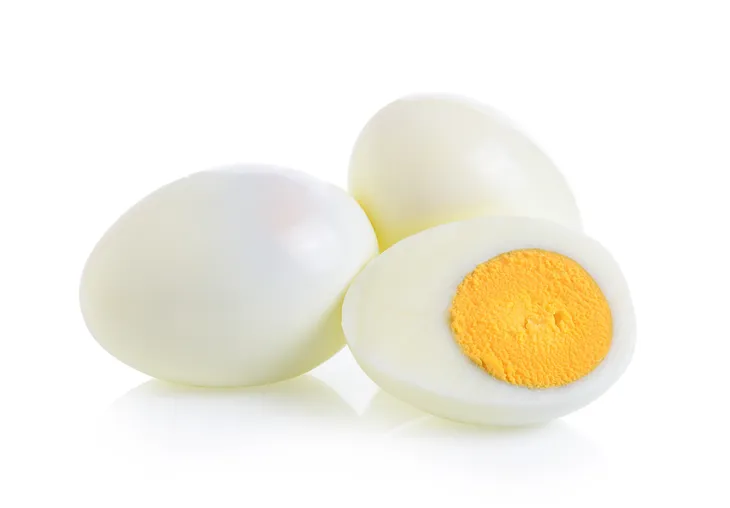 Stock Up on Fruits and Vegetables
Aside from being full of disease-fighting antioxidants, fruits and vegetables have high water content that can help you stay hydrated.
One of the best things about road trips is stopping at farm stands and local markets. You'll find an array of seasonal treats like apricots, peaches, grapes, berries, plums and apples. Before you leave home, pack your cooler with carrots, bell peppers, cucumbers, grape tomatoes, celery, broccoli, and cauliflower.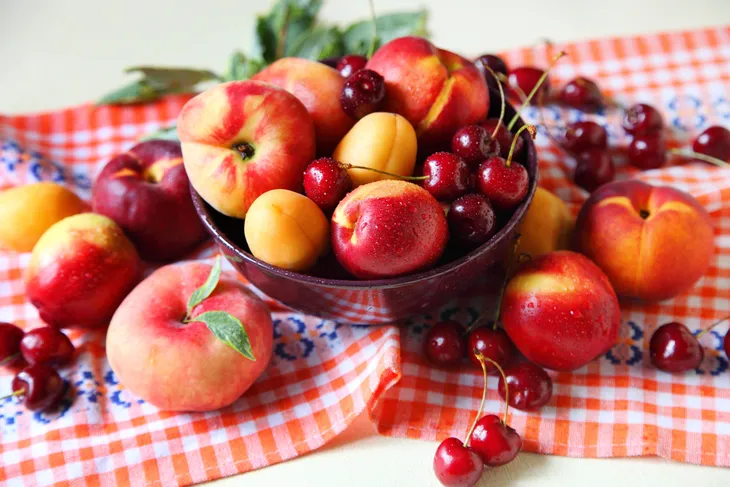 Make a Sandwich
With a cooler in the trunk, you can pack everything you need to make a delicious and filling sandwich. Not only will you save some money, you can pack a variety of items so there will be something to satisfy everyone's palate.
Tuna, turkey, egg salad, cheese, baloney, salami, ham, and chicken–the protein options are endless. Small jars of condiments can easily be packed, as well as tomatoes, alfalfa sprouts and lettuce to provide a bit of crunch to your sandwich.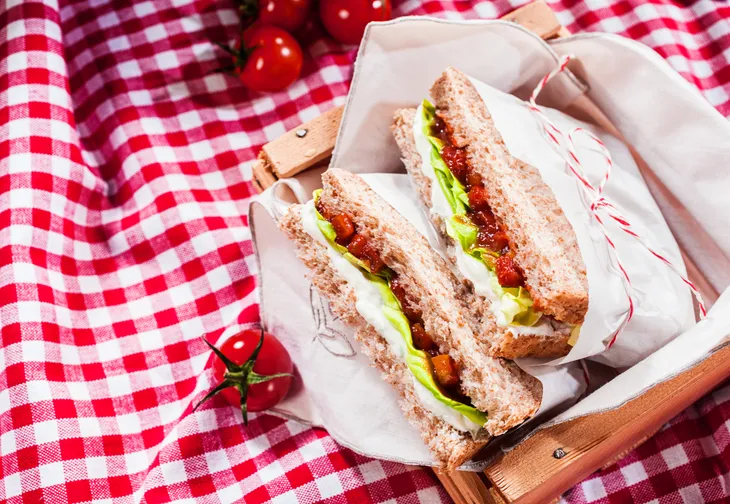 Make Your Own Trail Mix
Bulk stores carry a wide array of trail mixes, but it's easy to make yours at home and you can customize it to add your favorite things. If you're traveling with kids, get them involved. They'll be more likely to eat it if they help make it.
Try a variety of combinations including popcorn, sunflower seeds, almonds, peanuts, pumpkin seeds, shredded coconut, granola and whole-grain cereal. Dried fruits like cranberries, apple slices, apricots, raisins, plums and figs are a great addition. For an occasional treat amongst the handful of trail mix, add a few chocolate chips, chocolate covered raisins or peanuts, or even candy coated chocolate or peanuts.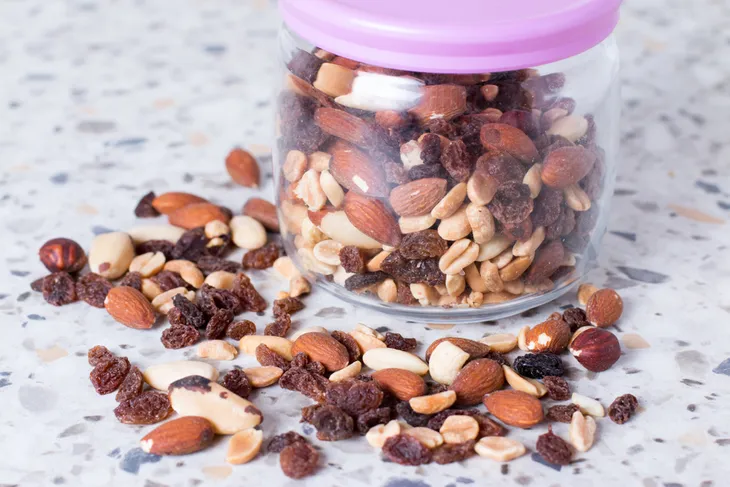 Roadside Picnic
A road trip is the perfect opportunity to have a roadside picnic. If you already have a cooler, all you need is a picnic blanket and you're set. It takes a little bit of prep time the day before, but a cold roasted chicken is delicious the next day.
Another picnic classic is a Swiss cheese and ham sandwich on a crusty banquette. Potato salad, coleslaw or macaroni salad are also great accompaniments. For dessert, homemade cookies and brownies are always a hit.