Chances are your day won't be very productive without a good hearty breakfast to start things off right. Not only is your first meal of the day necessary to wake you up, it's also required to balance your blood sugar, refuel your energy stores…and well, prepare you to do the simple things your day requires, like getting dressed, walking down the stairs, and driving your car to work.
However, preparing a breakfast to nourish your morning requires more than a bit of alertness—it requires time! And who really has the time in the morning? The good news is that we've come prepared with 15 make-ahead breakfasts that will give your day some serious power…
Yogurt Parfait
A simple idea that takes only a few ingredients that you can assemble ahead of time, layer your favorite flavor of yogurt with mixed berries, nuts, and dried fruits, and grab on your way out the door. Just don't forget a spoon!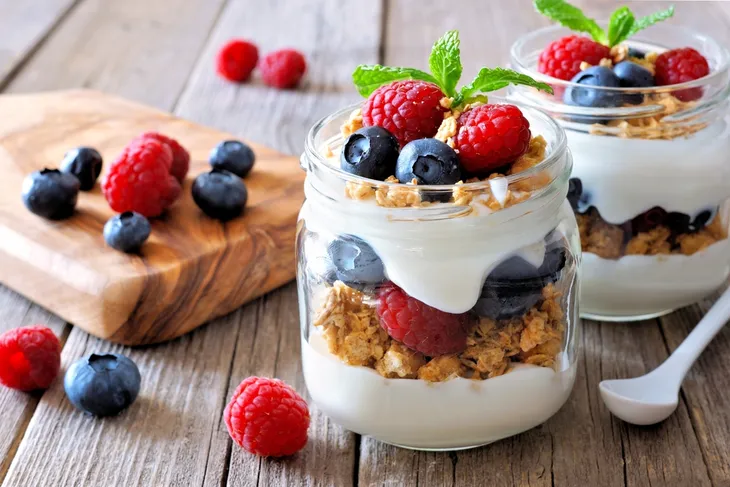 Breakfast McMuffin
Toast a half dozen English Muffins, top with a poached egg, a slice of low fat cheese, and turkey bacon or lean ham. Wrap individually and place in the fridge. Just nuke one for a 30-seconds before leaving home.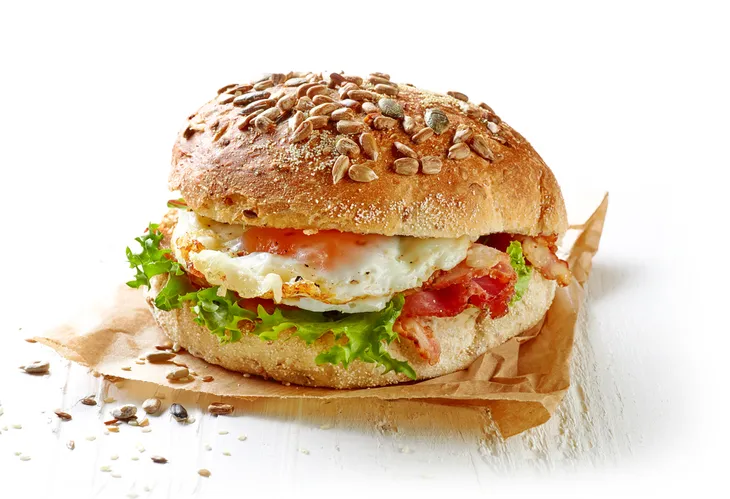 Cottage Cheese Cup
It's one cup of cottage cheese meets one cup of cubed apples, pears, or mangoes, and it's downright delish!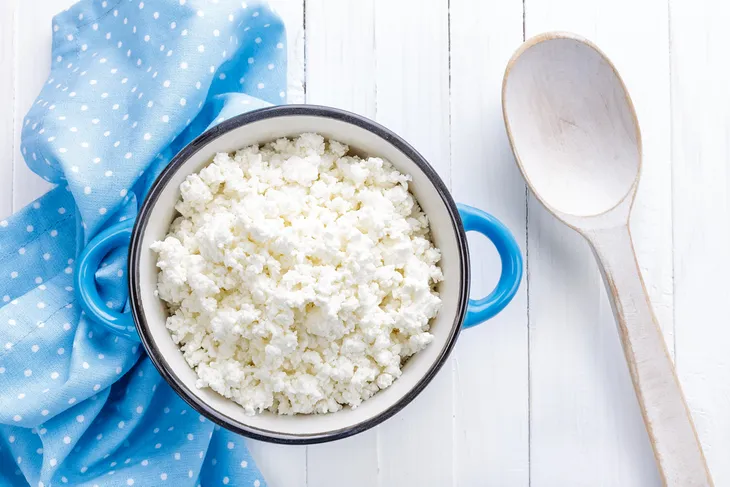 Bagel and Nut Butter
Slice 6 bagels, top with your choice of natural peanut, soy, or almond butter and store in individual zip lock bags in the fridge.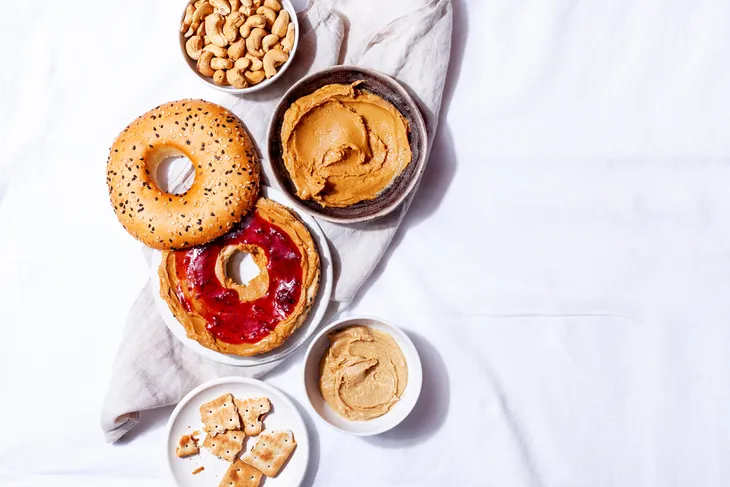 DIY Instant Oats
Boil up a pot of plain oatmeal or steel cut oats ahead of time, separate into microwavable jars and store the fridge. Each morning, you can add your choice of frozen fruit and pop in the microwave. Top with a honey or a dollop of low fat milk and ta-da, you've got a hot, creamy breakfast!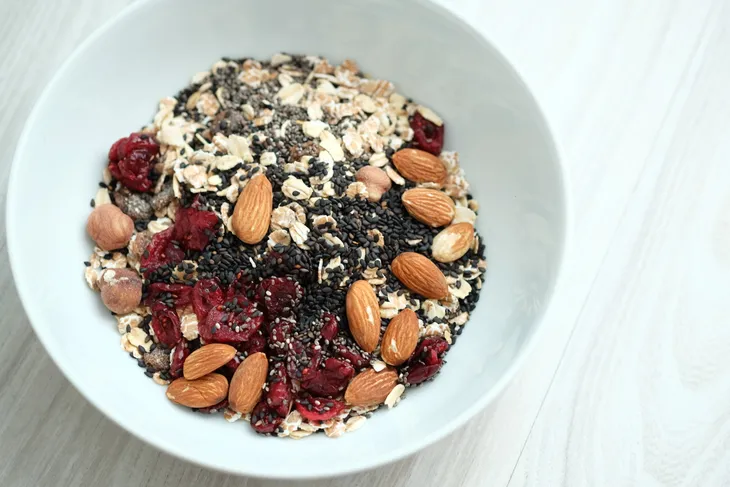 DIY Energy Bars
I mix 2 cups of puffed rice, ¼ cup of honey, a ¼ cup of almond butter, ⅓ cup each of chopped walnuts, shredded coconut, dried cranberries, and dates. Mix the ingredients thoroughly, press firmly into a flat baking pan and freeze overnight. Remove once hard and cut into individually-wrapped bars for easy morning grabbing.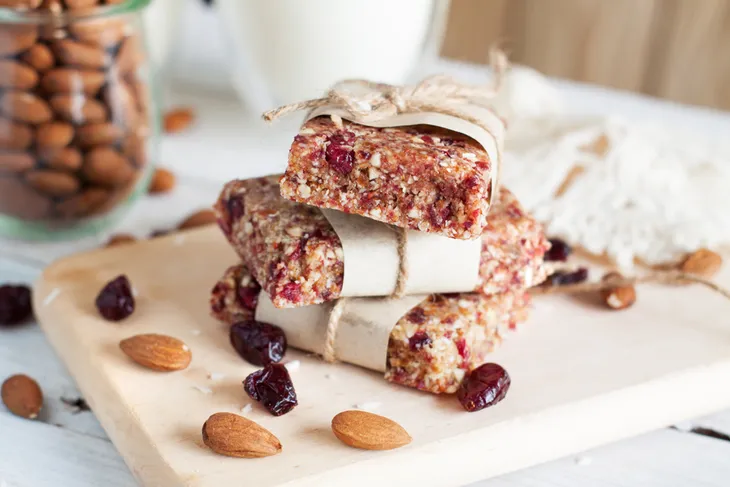 Make Your Own Muffins
Whip up a simple and quick batch of banana oatmeal muffins and individually wrap to make your fridge your only morning cafe stop.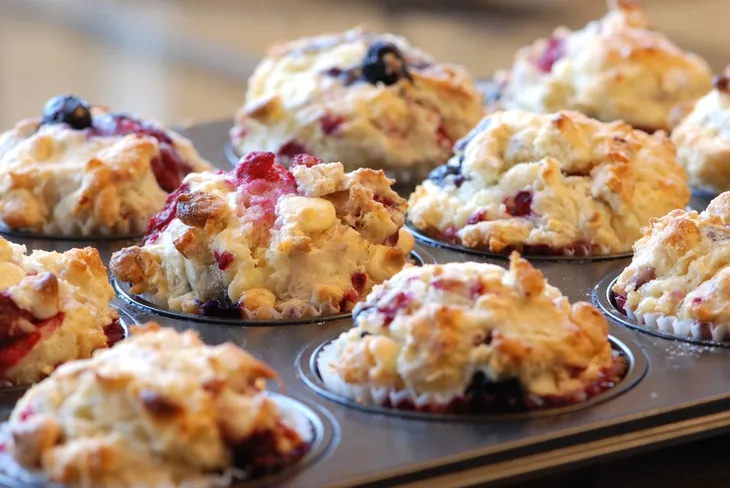 Apple Sauce Cup
Separate a jar of unsweetened applesauce into little cups and top with cinnamon. Toast up a hot bagel or whole wheat English Muffin for topping.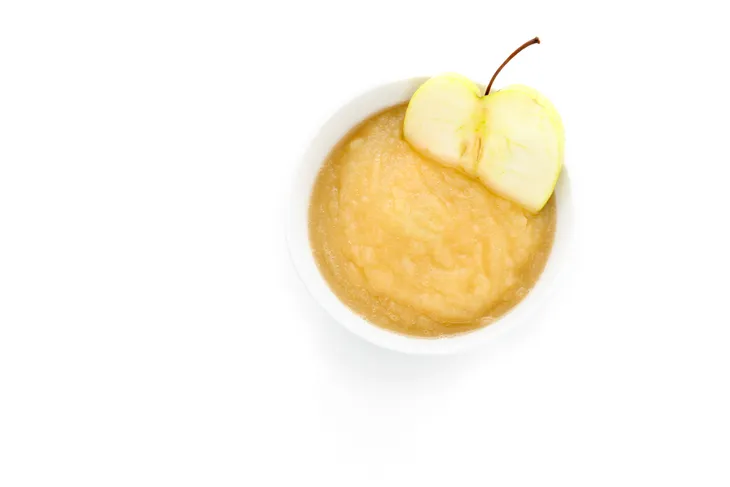 DIY Rice Pudding
Boil up a pot of whole grain rice or quinoa, place in individual plastic containers and top with almond milk, cinnamon, and raisins for a healthy take on creamy rice pudding.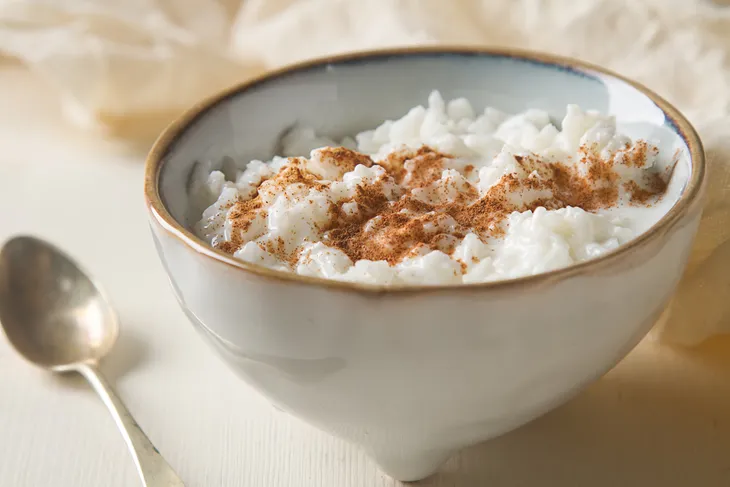 Peanut Butter Banana
Make a peanut butter sammie using your banana as the bread! Slice the banana in half, smear each half with all-natural peanut butter, and sprinkle with raisins!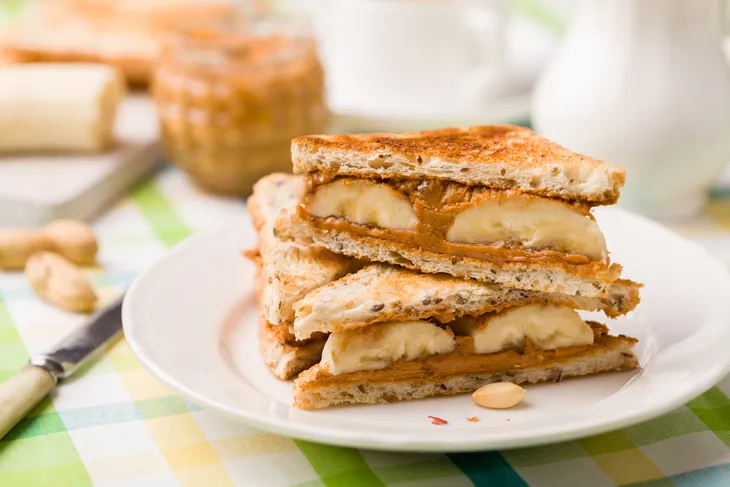 Breakfast BLT
In this case bagel, lettuce, and tomato! Toast a half dozen whole wheat bagels and top with low fat cream cheese, a few slices of tomato, and a few leaves of lettuce.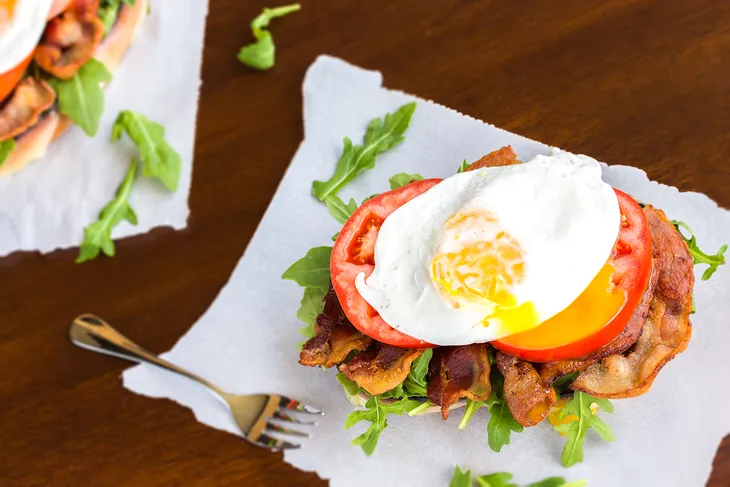 Muesli Cups
Top individual ½ cups of your favorite muesli cereal with a yogurt cup. You can add the yogurt ahead or take in separate small containers to add when you arrive at your desk.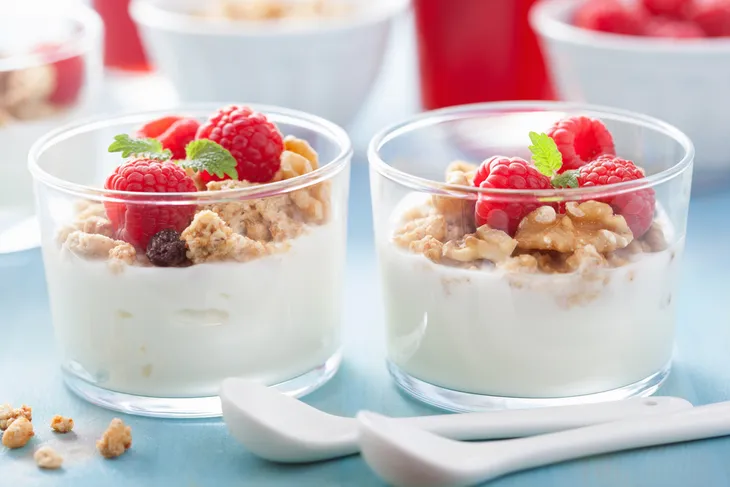 Baked Apples
Core 6 apples and stuff with instant oats, cinnamon, honey, raisins, and a bit of water. Pop in the microwave come morning for 2 minutes and voila, you have an instant baked apple!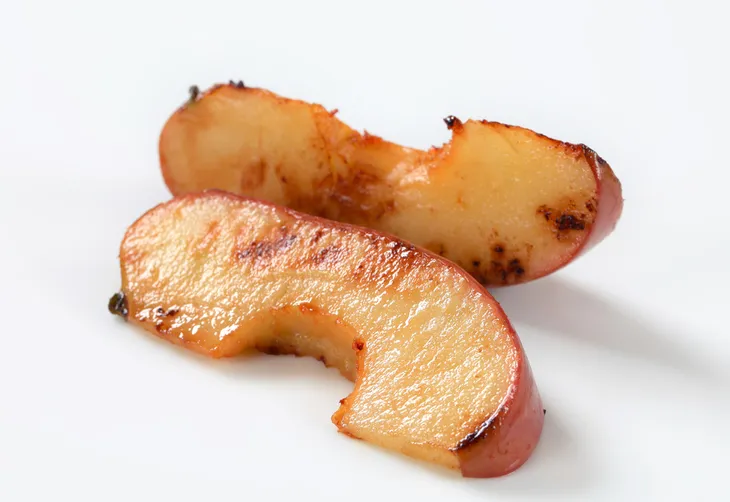 Ham & Cheese Casserole
This breakfast casserole can be made the night before, by layering eggs and cheese into a baking pan and cooking on medium for 20 minutes. Just store the whole casserole dish in the fridge, toast up 2 slices of bread and heat up a hearty chunk of egg and cheese in the microwave to top off your toast.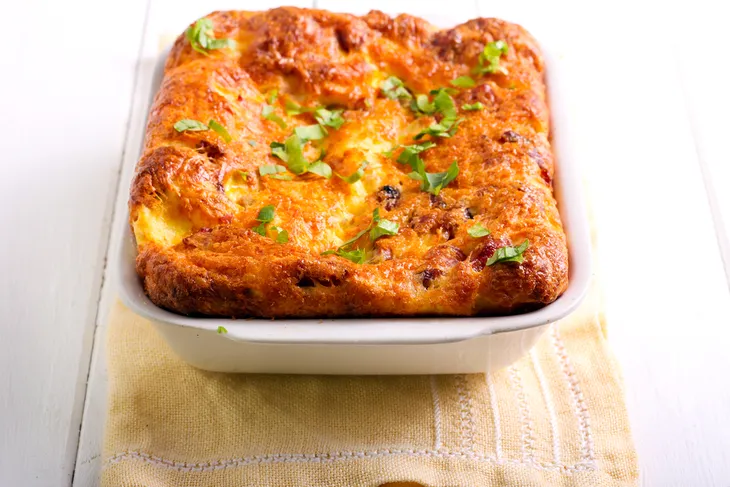 Vanilla Cream of Wheat
This quick, hot breakfast is almost pudding-like, just prepare a pot of cream of wheat cereal at the start of the week, and place in individual cups. Top yours with a bit of milk and vanilla extract in the morning and microwave on high for 1 minute.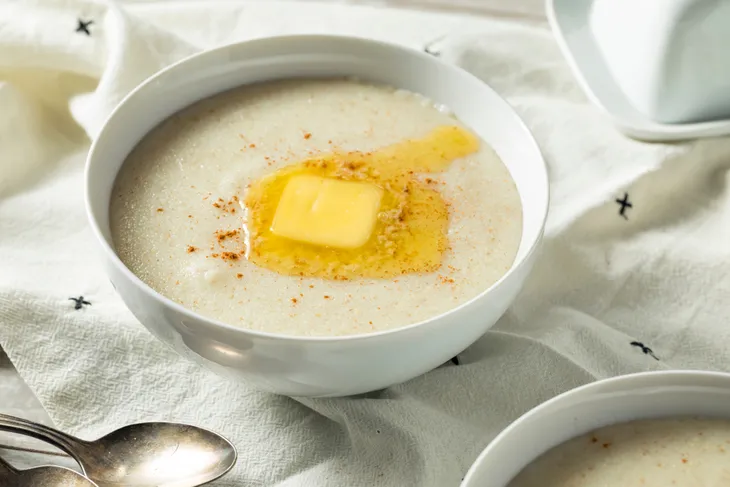 Like this article? Check out these similar articles for healthy living: