After a satisfying Thanksgiving meal, one is known to unbutton their pants and fall asleep on the couch. You can blame it on the turkey all you like, but really it's all that fat, sugar and empty calories you've consumed.
There's no rule that says Thanksgiving needs to be a fat-filled, gorge-fest that will make you feel so ill that you won't be able to get off the couch for hours after you eat it. Instead, try infusing a little nutrition into your holiday meal with some healthy substitutions to the classic unhealthy recipes…yes, I'm looking at you green bean casserole.
Here are 10 deliciously healthy Thanksgiving recipe alternatives that cut calories but don't sacrifice flavor:
Zesty Pumpkin Soup
Canned pumpkin puree is naturally low in fat and easily available year-round at your local market. You can also make your own puree when it's in season by roasting a small pie-size pumpkin and whipping the flesh up in your food processor. Just mix it with low-sodium vegetable broth, chopped green onion, garlic, and ground cinnamon and nutmeg and simmer until the aroma draws everyone to your table.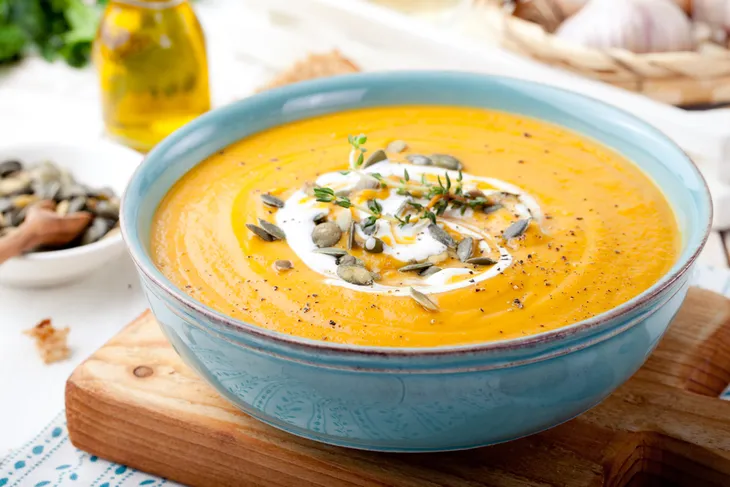 Nourishing Nibbles
Instead of buttery crackers and fatty cheeses, opt for a platter of whole grain, low-fat crackers, rice crackers, and tasty rye flatbreads. Top with reduced fat cheese and savoury hummus, fresh salsa, and black bean spreads.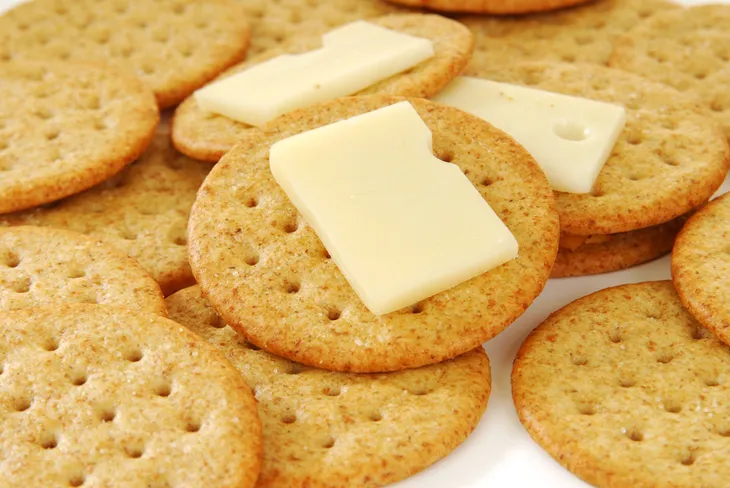 Light Champagne Punch
For a lighter, less surgery signature Thanksgiving cocktail, mix diet ginger ale, sparkling water, or sprite with champagne (one of the lowest calorie alcohol options). Add a splash of reduced sugar cranberry juice or a package of Crystal Light and toss in a bag of frozen berries and ice cubes. Let it chill in a large punch bowl and let guests serve themselves.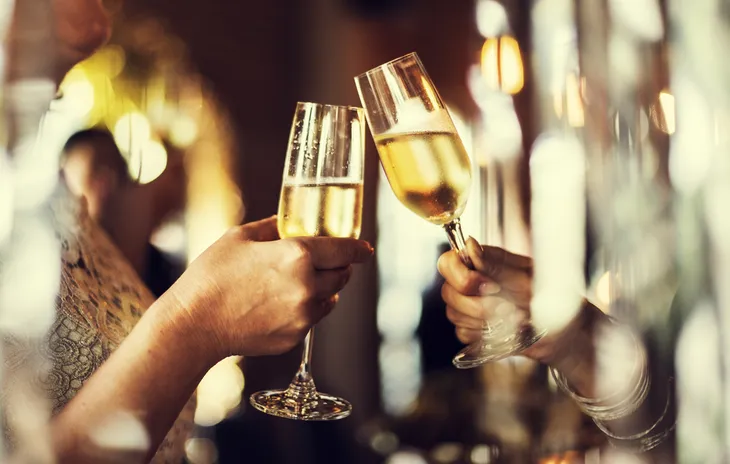 Roasted Root Veggies
Gather together a bounty of your favorite tasty root veggies—like beets, turnips, squash, onion, yam, brussel sprouts, and add some bell peppers, garlic and mushrooms. Brush them with olive oil and roast them in your oven until they are tender enough to fork piercing.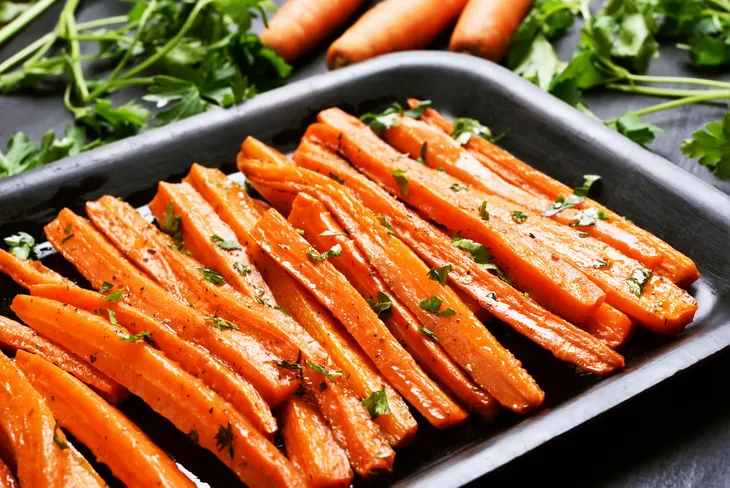 Scrumptious Fruit Stuffing
Instead of the traditional Thanksgiving stuffing made with low-fiber white bread, high fat turkey drippings, and butter…whip up a hearty, wholesome, homemade fruit stuffing with a whole wheat bread and low-sodium chicken broth base. Add some zest with chopped cranberries, raisins, and orange and lemon peel. And add a touch of sweetness with a splash of honey or some reduced-sugar orange marmalade. You can substitute the butter for light margarine or a low fat cooking spray (like Pam).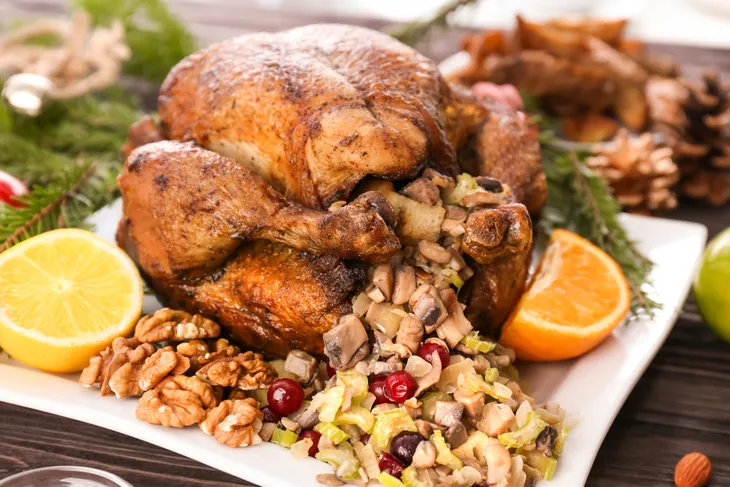 Sweet Potato Mash
Instead of butter-induced mashed potatoes or syrupy candied yams, serve a healthy alternative in mashed sweet potatoes. The orange tuber packs 438-percent of your recommended daily intake of vitamin A. It's also a great source of skin-protecting beta-carotene, and one packs more potassium than a banana. Pop 6 medium-sized sweet taters in your microwave and nuke on high until you can pierce each with a fork. Mash (I leave the skins on for extra fiber), and sprinkle with chili, cinnamon, cumin, and a bit of curry powder. It's comfort food with virtually no calories!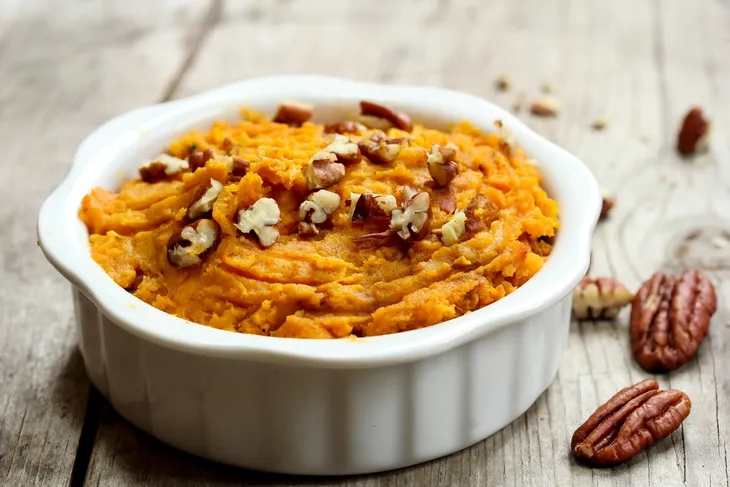 Reduced Fat Green Bean Casserole
It's Thanksgiving and you can't mess with the classic green bean casserole. However, you can lose most of the fat by swapping the fried onion rings, full fat cream of mushroom soup, and canned green beans for steamed green beans, low fat and sodium cream of mushroom soup, and sautéed red onions for a casserole that's just as creamy and tasty—with a fraction of the fat.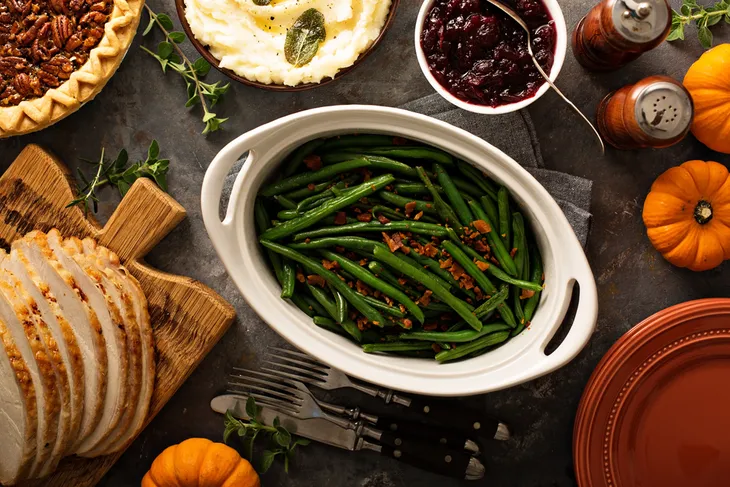 Good For You Gravy
Let's face it; that turkey is good for you—until you slather it with gobs of fatty, salty gravy. Instead mix up a chunky mushroom-style gravy to spoon over your bird. Use a cup of dried porcini mushrooms and a cup of oyster mushrooms, a splash of extra virgin olive oil, chop some shallots, garlic, just a table spoon of flour and a cup of chicken stock and let things simmer to delicious-ness.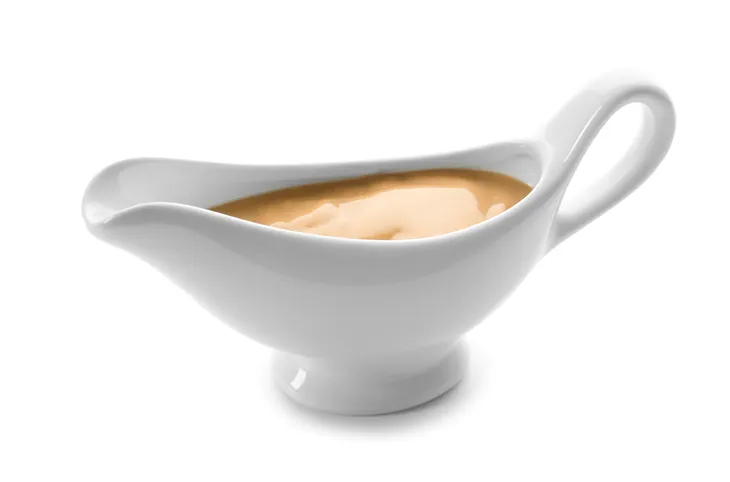 Whole Grain Dinner Rolls
Finding tasty, healthy, whole-grain dinner rolls at your local artisan bakery is not that much of a challenge. You'll find that most are made with all-natural ingredients, and oftentimes flours like spelt or rice flour (for gluten-free dinner guests). This way, you can feel good about cutting the carbohydrates as well as the amount of guests in stretchy pants at your dinner table.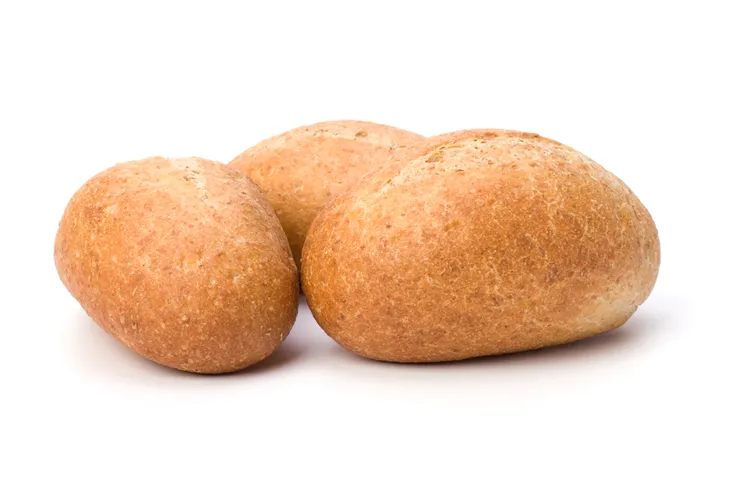 Light Pumpkin Mousse
The filling isn't what makes pumpkin pies so fattening—it's the butter, oil, and sugar in the pastry crust. You can shut the door on excess fat and calories in your Thanksgiving dessert by swapping the fruit pie, pumpkin pie, or pecan pie with a light yet satisfying pumpkin mousse! Just mix a store-bought light vanilla pudding mix with skim milk, a can of pumpkin (the stuff meant to make pumpkin pies), and a bit of cinnamon sugar. With this sweet, light treat, you'll save about 300 extra calories.