Even the ads for chips dare you to eat just one. But the truth is that most of us can't even stop at a handful, which is why these healthier snacking substitutes offer a lighter yet just as tasty alternative to salty, high calorie, and trans fatty bagged chips. All you'll need to whip up your own batch is a thin chip slicer (such as a mandoline), a baking sheet lined with parchment paper, and an oven (in many cases a toaster oven will even do the trick)…
So get munching on these 10 healthier snacking chips…
Whole Wheat Pita
Nothing makes perfectly crisp triangles for dipping like whole wheat pita or tortillas. Simply lay flat and cut like a pizza into wedges. Brush with a little extra virgin olive oil (or leave them dry) and toss them in the oven for 5 minutes until toasty brown. I like to dip mine in hummus or a yogurt dip mixed with fresh herbs like dill and chives.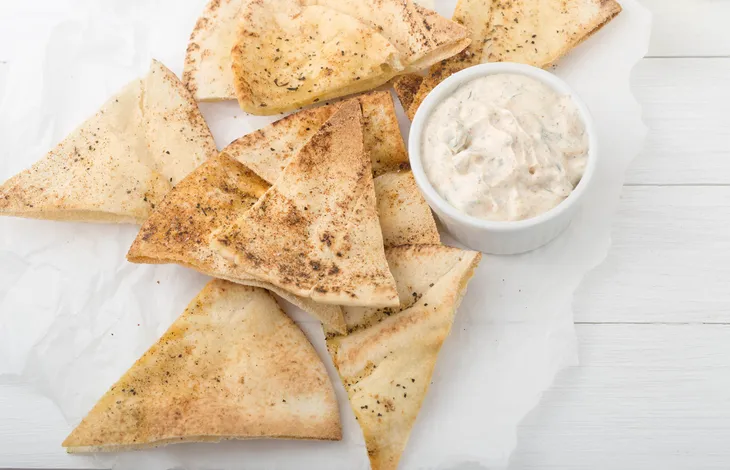 Beets
Not only do beets make tasty chips—they're really good for you! Beets are jam-packed with an anti-inflammatory antioxidant, called betalain, and they're super high in iron. You can choose red beets for a deep purple chip or golden beets for a golden yellow chip that's just a tad sweeter. Just brush with olive oil and lightly salt with coarse sea salt.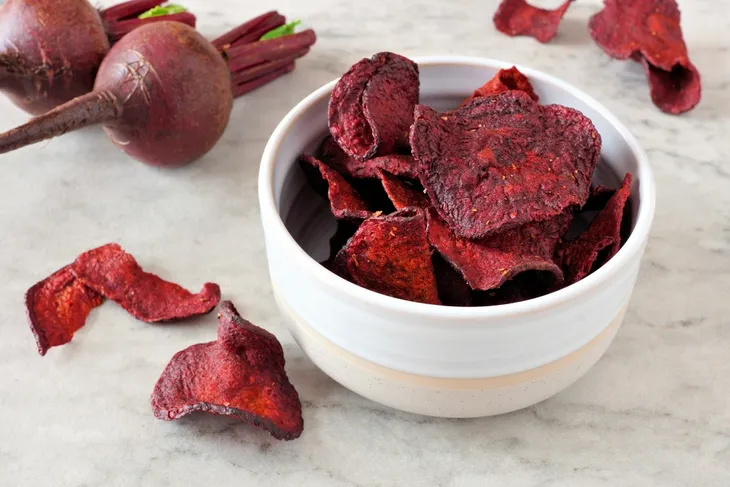 Kale
Kale chips are all the craze—likely due to the fact that this antioxidant-rich leafy green offers a slough of nutritional benefits—like antioxidants, which are linked to lowering bad cholesterol and the risk of bladder, breast, colon, and prostate cancers. Simply rub the large leaves with a bit of olive oil before baking. You can use curly kale or dinosaur kale (also called lacinato kale), or whatever variety you grow in your garden for an earthy, local snack.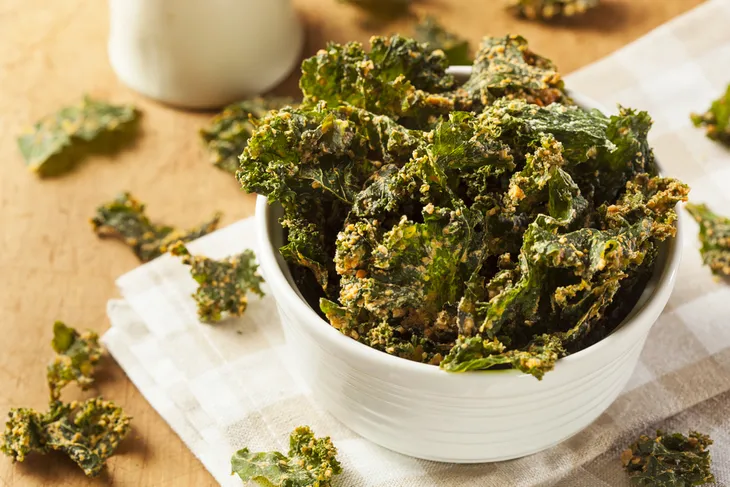 Apple
Your mom told you that an apple a day would keep the doctor away. But if you're not eating your fruit fresh, try roasting thin slices for chips. Apple chips are more for a sweet tooth—sprinkled with cinnamon and nutmeg or pumpkin pie spice. However, the naturally-sweet fruit means you won't have to add extra sugar or preservatives!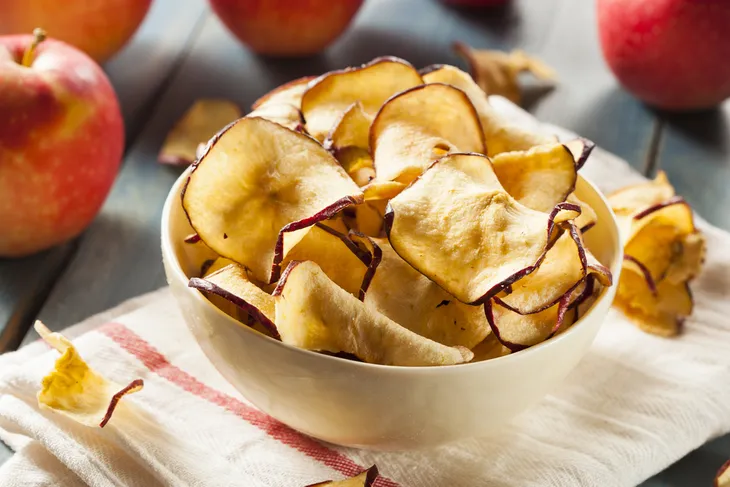 Sweet Potato
Slightly, naturally sweet and packed with vitamin A (which is essential for cell growth, healthy vision, and strong immunity) immune system, boring old potato chips pale in comparison to vibrant orange sweet potato chips. I brush mine with olive oil and season with powdered garlic, sea salt, and rosemary for added flavor.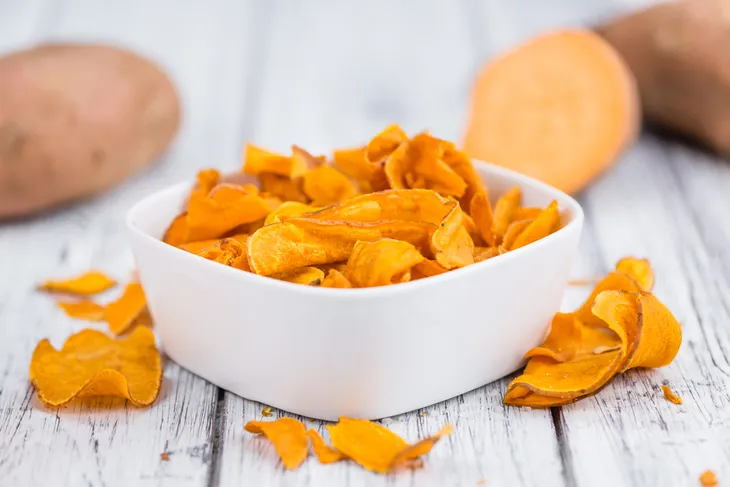 Taro
Taro might look like a potato, but this root vegetable with the purple squiggly flesh offers a blast of vitamin E and dietary fiber for vital energy and appetite satiation. Plus you can mix your taro chips with beet chips and sweet potato chips for a tasty snack.
Carrots
Bugs Bunny sure liked carrots, but it turns out that this beta-carotene rich veggie is good for more than rabbit food. A few nice, big carrots slice up nice for a bowl of veggie chips. Add some natural sweetness with a pinch of nutmeg and cinnamon, or marinate in orange juice before baking.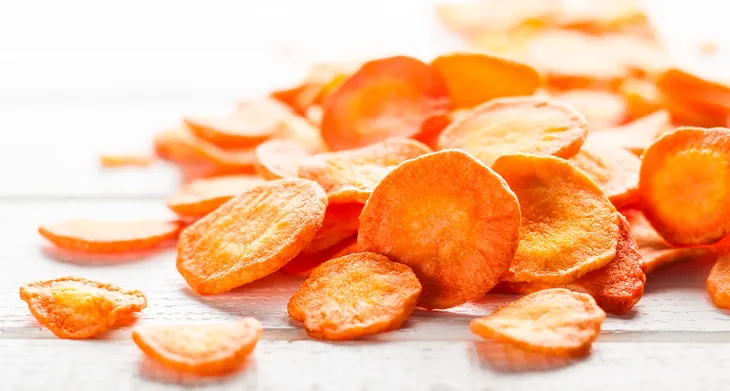 Banana
Ba-na-na-na-na-na-na-na super snacks! Banana chips are naturally sweet and potassium loaded as crisp chips. I like to sprinkle mine in cinnamon or dip in plain Greek yogurt with a dollop of melted nut butter. To prevent your banana slices from going brown, brush with a bit of fresh lemon juice before baking.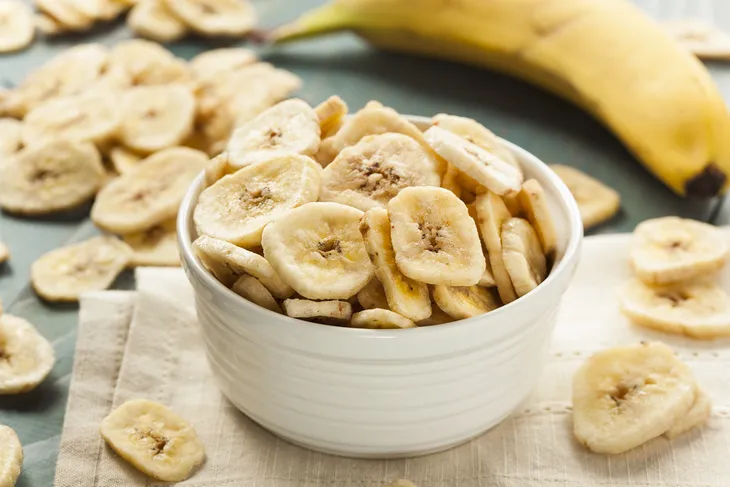 Zucchini
If you're looking to consume more vitamin B-rich foods, try zucchini chips as a snack. High in 2 vital B vitamins, niacin and thiamine, for strong hair and healthy skin growth, zucchini chips bake up nicely brushed in olive oil and sprinkled with garlic powder.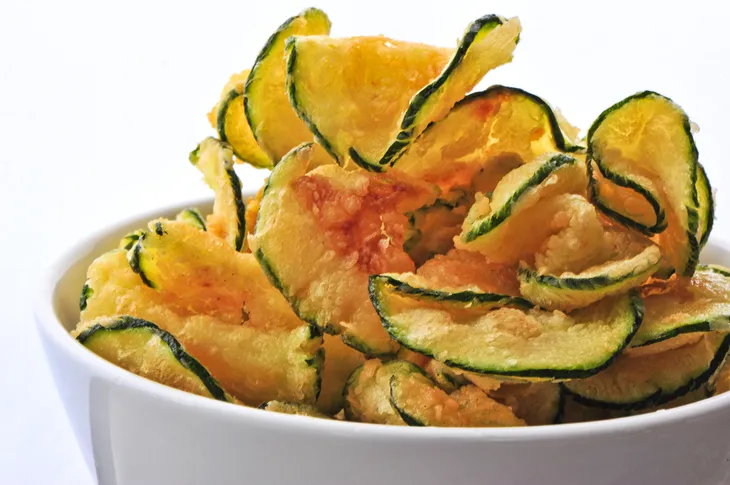 Butternut Squash
Squash doesn't sound like it would make a crispy chip, but these pumpkin-like vegetables cut up nice and round for baking. Peel and cut into thin rings then bake brushed with nutmeg and a brush of real maple syrup on both sides of each slice. These also bake up nicely with sweet potato and carrot chips.