Everyone loves a warm and filling homemade pasta dish but the carbs and low nutritional value typically found in this comfort food doesn't fit well with many diets.
Even if you're not on a diet but like to make sure you eat healthy, nutrient-rich foods, regular pasta is rarely going to be an option. But don't worry – there seems to be an endless supply of recipes for healthy alternatives to pasta that offer a ton of flavor and are sure to be a crowd-pleaser. Everyone is bound to find at least a few pasta alternatives that get their mouth watering and taste buds craving more.
To eat healthier and cut out some unnecessary pasta carbs from your diet, read on for these 10 healthier pasta alternatives…
Zucchini Pasta
A personal favorite, zucchini pasta is a healthier and delicious alternative to pasta. There are a lot of different ways you can make this dish – as a cold pasta salad or a warm dish. Either way will satisfy your cravings for pasta without the heavy carbs. To start, slice the zucchini with a peeler. You can either then cut the strips into long, thin pieces or leave it as wide strips.
Heat some olive oil in a skillet and cook the zucchini like a stir fry. Add a bit of water to help soften the zucchini, and season with your favorite herbs, salt and pepper. This is a super easy, super fast version of zucchini pasta.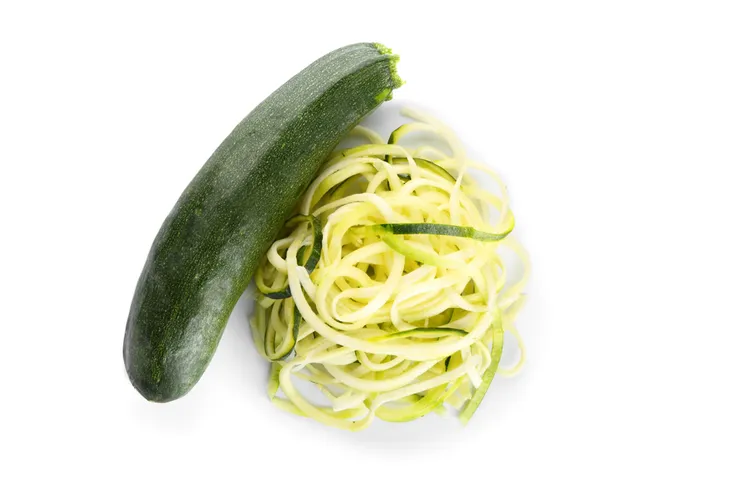 Cabbage Spaghetti
Regular spaghetti noodles pack a lot of carbs and not much in the way of nutrients. But you can easily change this by using cabbage as your spaghetti noodles. Cabbage has a whole range of benefits – it's full of nutrients, known to help prevent cancer, and can give your immune system a boost.
Both green and red cabbage offer a lot of health benefits, though the red variety contains a little extra oomph over green. To make cabbage spaghetti, slice the cabbage into thin strips like noodles. Lightly fry them in a saute pan with a bit of oil, until soft but a little crispy. Pour homemade tomato sauce (meat optional) over the noodles and serve.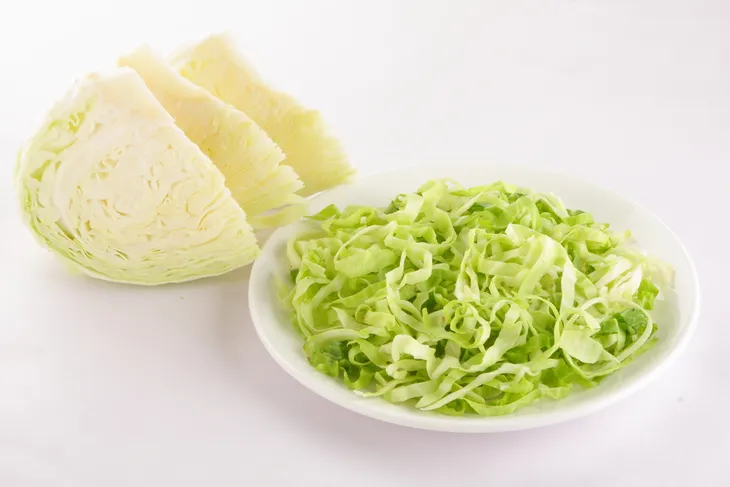 Eggplant Lasagna
Eggplant lasagna has become quite popular not only for its tastiness but also its low calorie count. It's a good source of vitamins, nutrients and fiber, and when cooked in slices it mimics the texture of lasagna noodles. In fact, a lot of people who eat eggplant lasagna can't tell the difference.
Lasagna is loved for its cheesy goodness, so swapping out the noodles for eggplant is a good alternative to make the dish a little healthier. Of course, lightening up on the cheese would help but it's okay to indulge a little sometimes. You can add other veggies to the sauce for more flavor too. Eggplant lasagna is also a vegetarian favorite.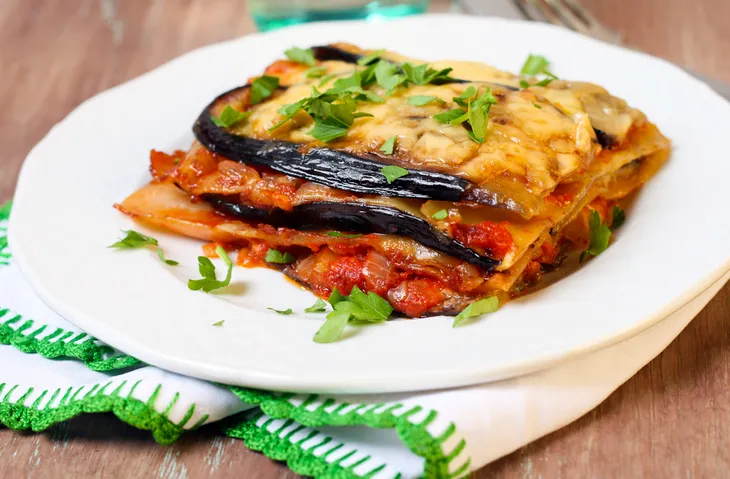 Spaghetti Squash
This is probably one of the best alternatives to pasta in terms of how easy it is to make. Using a fork, spaghetti squash comes out in thin strands after it's cooked – this is obviously where it gets its name from. There are so many different recipes you'll likely find several that you like. Cut the squash in half and roast at 425 degrees in the oven.
You can drizzle olive oil over the exposed flesh with some salt and pepper. Once cooled a bit, scrape the flesh out. Then you can either make an easy dish by just adding your favorite pasta sauce, or you can fry the squash up with other vegetables and garlic.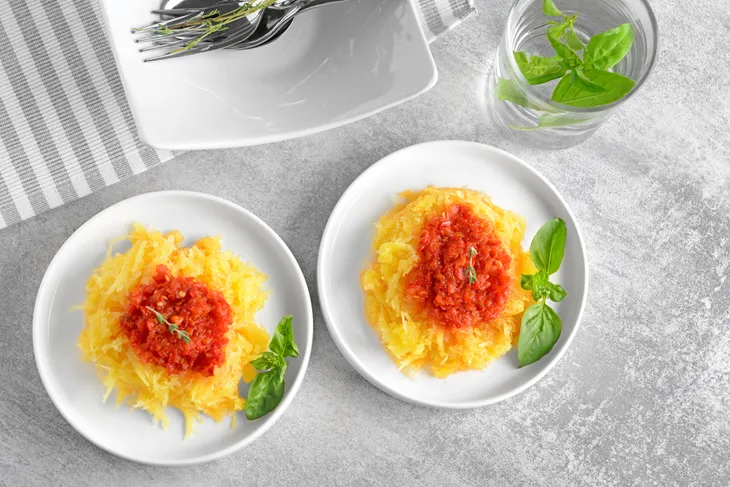 Beet Ravioli
Beets can be used as an interesting but delicious alternative to pasta ravioli. This root vegetable is considered a superfood for several reasons, some of which include that it can lower blood pressure, is high in nutrients and fiber, can increase stamina, and reduce inflammation. Beets are also low in fat and calories.
Slice beets into thin rounds and toss them in a bowl with a mix of olive oil, lemon juice, salt and pepper. Let marinate for at least an hour to help soften them. Lay a single layer of slices on a plate or other flat surface, add a spoon of your favorite cheese or alternative filling, and top off with a slice of beet.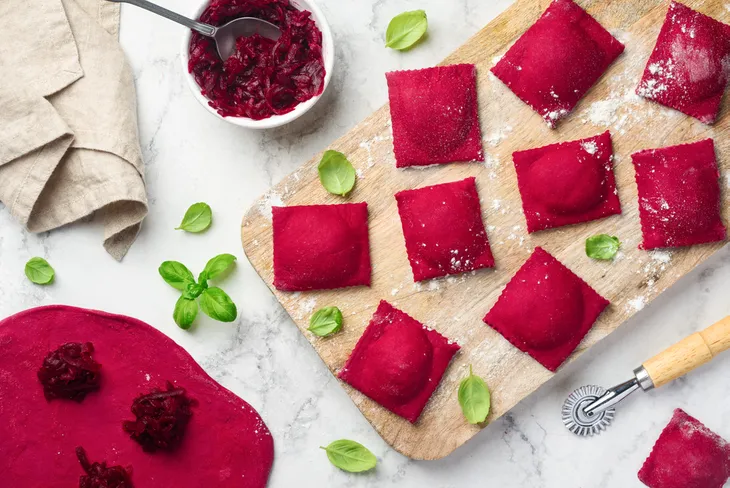 Mac and Cheese Cauliflower
Mac and cheese is a traditional family favorite. Unfortunately, it's also one of the unhealthiest pasta dishes because of the cheese and macaroni noodles used to make this dish gooey, heavy, and loaded with carbs. It might satisfy your taste buds but it can add to your waistline. A healthier alternative to standard mac and cheese is to use cauliflower instead of macaroni noodles.
Cutting the cauliflower into small pieces, boil or steam until soft. Add whatever cheese mix you prefer and bake in the oven. The cheese will obviously add fat and calories, but the cauliflower does make this traditional dish healthier.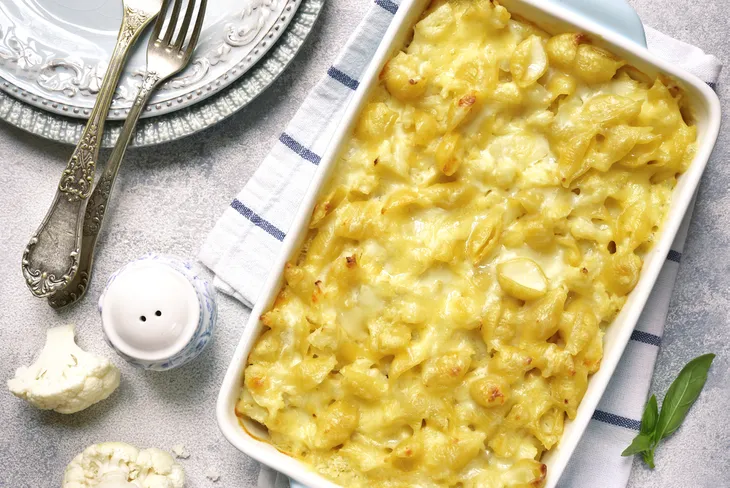 Cold Quinoa Salad
This health food is packed with protein and Vitamin B, low in calories, gluten-free, and can help aid in weight loss. There doesn't seem to be anything that isn't good about quinoa, and adding it to your diet is easy. Although it's not shaped like noodles, there are so many cold salad recipes filled with ingredients you'd often use in pasta salad.
The quinoa easily absorbs oil and vinegar based dressings, locking in flavor you'll love. Add a combination of other healthy and delicious items, from peppers, onions, corn and broccoli to dried fruit and beans. Mix in fresh herbs and garlic combined with a simple, homemade vinaigrette, and the result is a healthy lunch or side dish.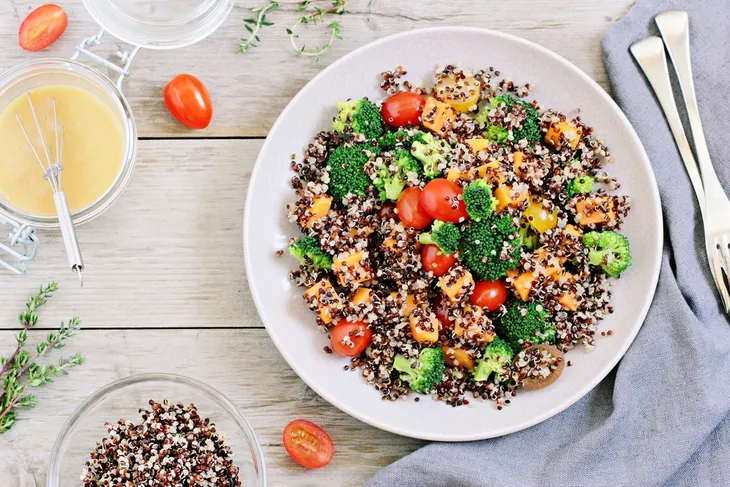 French Beans Pasta
French beans make a good alternative for a bed of pasta. Low in calories and fat-free, beans are high in fiber, a good source of Vitamins A, K and C, and contain antioxidants. Slicing length-wise, the stringy nature of french beans act like short, thin noodles.
Blanch the beans then saute them in a pan with a bit of olive oil until soft. Make a pesto or roasted tomato sauce to toss and coat the beans in. The rest is up to you and your preferences. You could eat the beans just like this or top with a vegetable mix, seafood, chickpeas or lentils.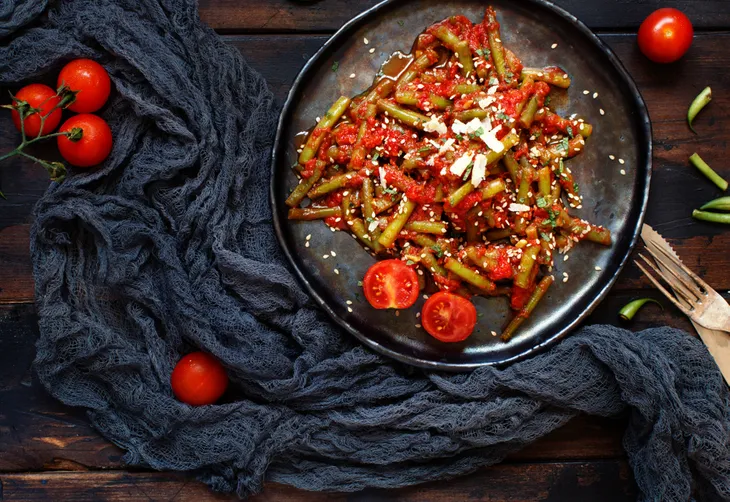 Broccoli Salad
You might have already made or tried broccoli salad before – it's a popular salad at potlucks, and the kind you're probably used to has a mayonnaise-based dressing that definitely doesn't earn any points for being healthy. But if you use a vinegar-based dressing instead, you can make broccoli salad a much healthier and tasty alternative to pasta salad.
Chop up raw broccoli into bite-sized pieces, peppers and red onions, and toss with a dressing made of white wine vinegar, oil, salt, pepper, and a small amount of sugar (if you want to dull down the strength of the vinegar flavor). You could add in some lemon to the dressing, or raisins and nuts to the salad.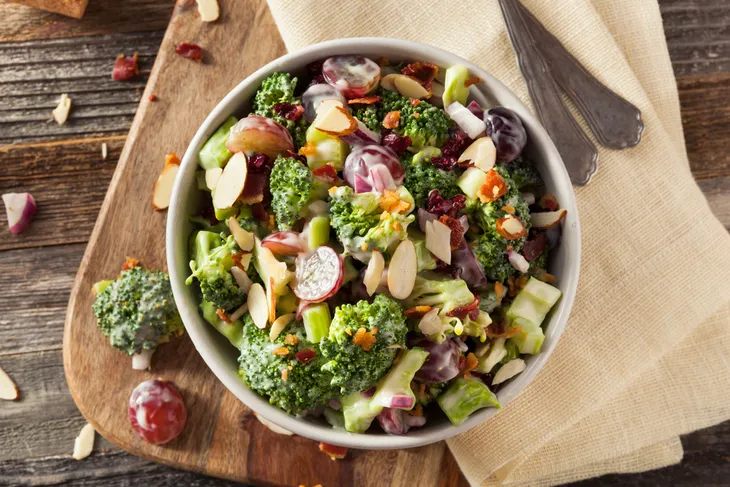 Sweet Potato Pasta
Using sweet potatoes in place of spiral or fettuccine noodles, this is another healthier pasta alternative packed full of Vitamins C, D and B6, iron, magnesium and antioxidants. Spiral the sweet potatoes or use a vegetable peeler for wider noodles. If you have coconut oil, use this to saute the potatoes until soft.
Coconut oil is a healthier oil that can be used in place of most other types of oils when cooking. Add in other vegetables with the sweet potatoes to bulk up the potato pasta with more healthy foods. Pour your favorite sauce over it and serve. The natural sweet flavor of sweet potatoes makes for a different but delicious alternative to pasta.