It's that time of year again! Kids are headed back to school and the old routine is in full swing – dropping the kids off or taking them to a bus stop, picking them up or arranging babysitters, insisting homework is done every night, and of course, planning and making lunches. And you have to do this dance all while trying to keep your house in order. It can be downright exhausting. But while all of this mayhem ensues, it's possible to make sure your kids get healthy meals and snacks every day in their lunch box.
There are a lot of lunch box staples, from sandwiches to drink boxes, but they can be high in fat, preservatives and sugar. This year, try a few of these 10 healthier back-to-school lunch box favorites to keep your kids eating healthy all year long…
Meat and Cheese Sandwich
Sandwiches are one of the most popular brown bag lunches for kids in school. Going to the deli for processed meats and cheeses to make this quick and cheap lunch is common in households across North America. But processed meats are filled with preservatives and chemicals, and can be high in sodium and fat.
To make this lunch box favorite healthier, cook extra chicken, roast beef or turkey the next time you have it for dinner, and use the leftover meat in place of deli meat. You can make it even better and healthier by using a real slice of cheese instead of the plastic processed cheese slices you typically buy. Pack some cherry tomatoes and/or cucumber slices to make it a complete meal.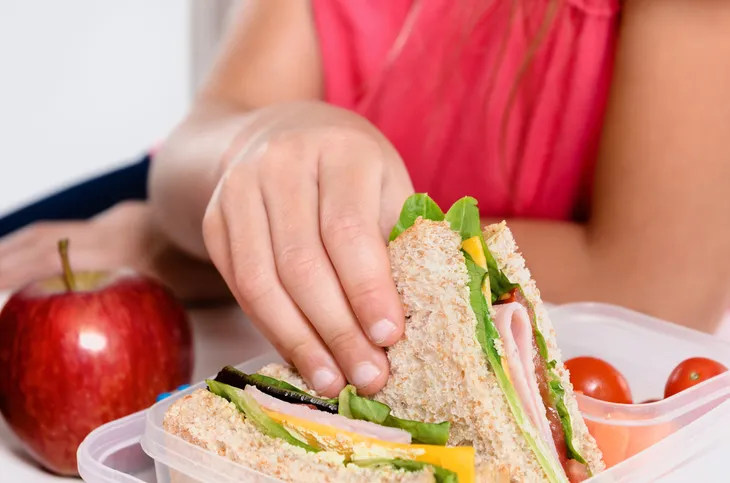 Egg Salad Sandwich
Another lunch box favorite is the egg salad sandwich. Although delicious, typical egg salad mix is full of fat and calories. Combine that with regular white bread, and egg salad sandwiches definitely won't make any list for being healthy. To reduce the amount of fat and calories, replace most of the regular mayonnaise with plain nonfat yogurt, and add some veggies to the mix.
If your kids insist on mayo, try using half yogurt and half low-fat mayonnaise. You'll still get the flavor but with a lot less fat. And to make your egg salad sandwich even healthier, use whole grain bread to give your kids much-needed nutrients, protein and fiber.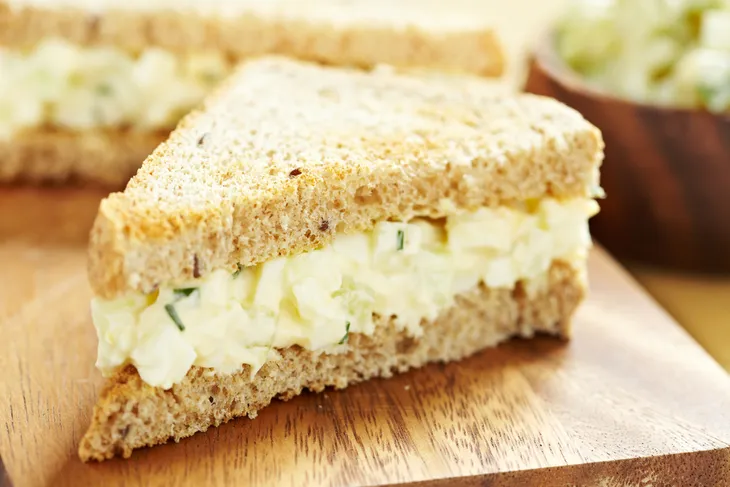 Smoothies and Flavored Water
Most kids love juice and would drink it at every meal. Juice boxes are convenient and quite cheap, making it a go-to for lunch boxes. But drinking juice, even the kinds that are 100-percent real fruit, should be limited and parents should consider alternatives. Juice is typically high in sugar and has been linked to higher levels of obesity in children, as well as increased cavities.
Thankfully, there are a few alternatives to juice boxes. Smoothies are a good way to make sure your children get the recommended fruit intake, and can also be filling, replacing some of the lunch time meal. Or, all-natural flavored water is also available and a good alternative to juice boxes.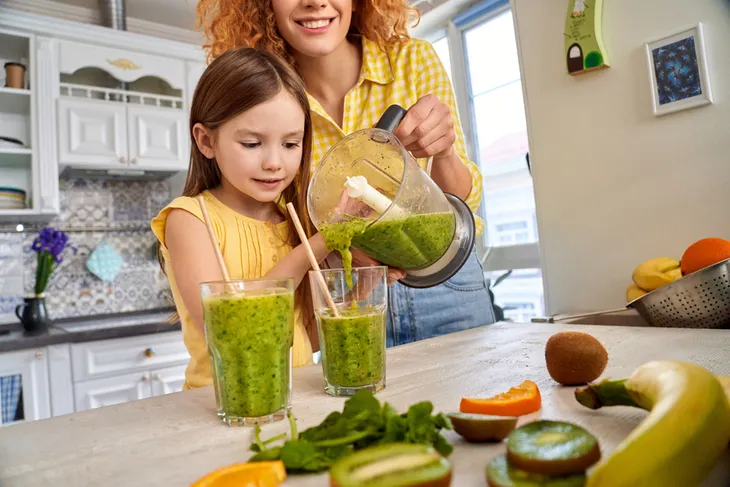 Trail Mix
Trail mix is a good snack to nibble on and is a lunch box favorite. When you look at its contents, it seems like it would be a healthy choice. But trail mix is deceiving – it can be loaded with sugar, fat and salt, and it's common to eat way more than the appropriate portion size.
If you're including trail mix in your kid's lunch box, you should make it yourself to control what's in it. To make it healthy, loaded with protein, vitamins and good fats, use unsalted nuts and unsweetened dried fruits. And you can add some sweetness that your kids crave – without adding chocolate – by including crystallized ginger or pineapple.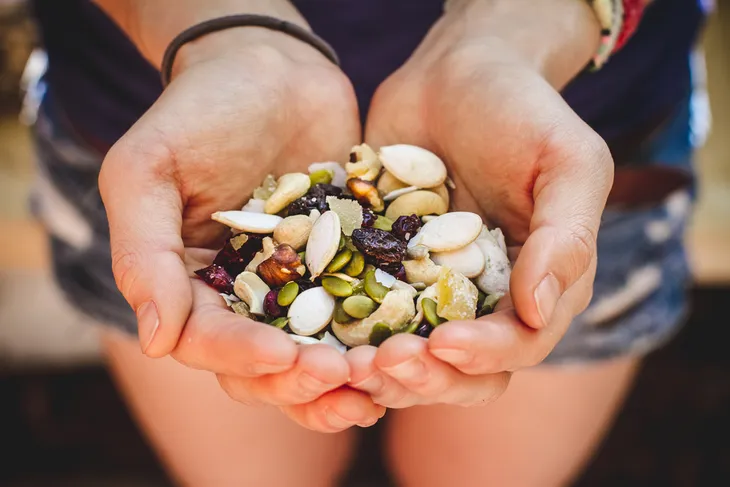 Veggies and Dip
Vegetables contain vitamins, minerals and fibers essential for a healthy diet. It's recommended children and youth get 3 to 5 servings of vegetables every day, depending on their age. When your kids are in school all day, it's important to make sure they get their vegetables. Unfortunately, a lot of kids are picky eaters and averse to veggies, especially at school.
And for many kids, veggies and dip are a lunch box favorite because of the tasty dip that gets them to eat it. But dips can be quite fattening and contain a lot of unwanted preservatives. As an alternative, make a low-fat yogurt-based dip to cut the calories and fat.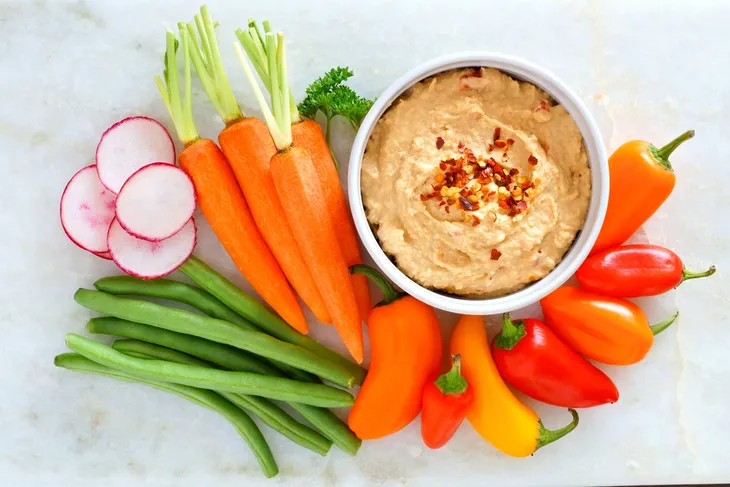 Granola Bars
Granola bars have been a lunch box favorite for years. They're a good-size snack that satisfies hunger, and with many granola bars now packed with chocolate and sugars, kids love them. But while you might see granola and think it's healthy, these packaged granola bars are usually far from it, some being as high in calories and sugars as chocolate bars.
To make this snack healthier, you can easily make your own granola. And there are so many options to mix oats with – nuts, berries, unsweetened dried fruit, coconut, and even a bit of dark chocolate or yogurt drizzle to satisfy your kid's sweet tooth. Controlling the sugar in these bars will make this favorite snack healthier.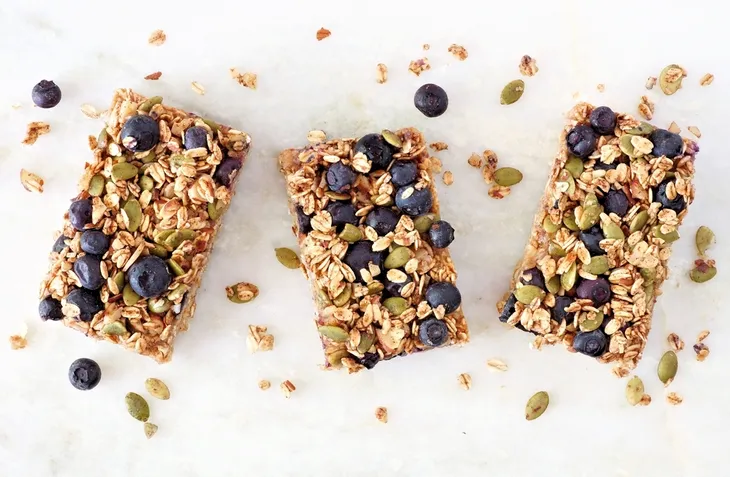 Potato Chips
Kids love potato chips and they're a common item in lunch boxes. But a single serving, which is usually around 15 chips, can have 10-g of fat and 150-mg of sodium or more. And although there are snack-size bags of chips, they contain more than a serving, making chips an unhealthy lunch box favorite.
A delicious way to give your kids a healthier version of the crunch and salt they crave is to make homemade sweet potato chips. Sweet potatoes have a ton of fiber and antioxidants, and their natural sweetness makes them an appealing snack for kids. Slice sweet potatoes into thin slices, add a bit of olive oil, and bake. Add cinnamon sometimes for a different flavor.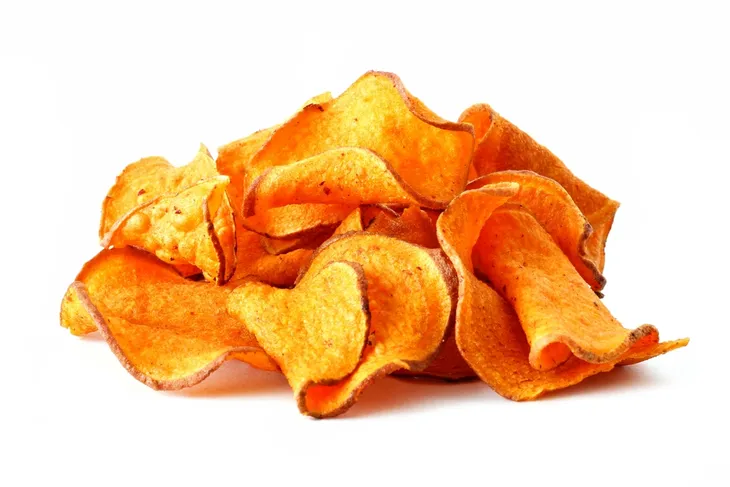 Cookies
These days, there's a whole aisle in most large grocery store chains dedicated to packaged cookies. There's so much to choose from – chocolate chip, vanilla, chocolate glazed, butter pecan and caramel, to name a few – and it's nearly impossible to go down that aisle without giving in to temptation.
But as your kids head back to school, make this lunch box favorite healthier by making your own. Yes, it takes time to bake, but store-bought cookies are not only loaded with sugar, a lot of them are also packed with preservatives and chemicals. Many recipes easily cut down on about half the sugar, giving your kids the treat they crave at a much lower cost to their health.
To save on time, make the cookie dough ahead of time, roll balls for baking and freeze them. This way you'll have cookie dough available all the time for a quick bake.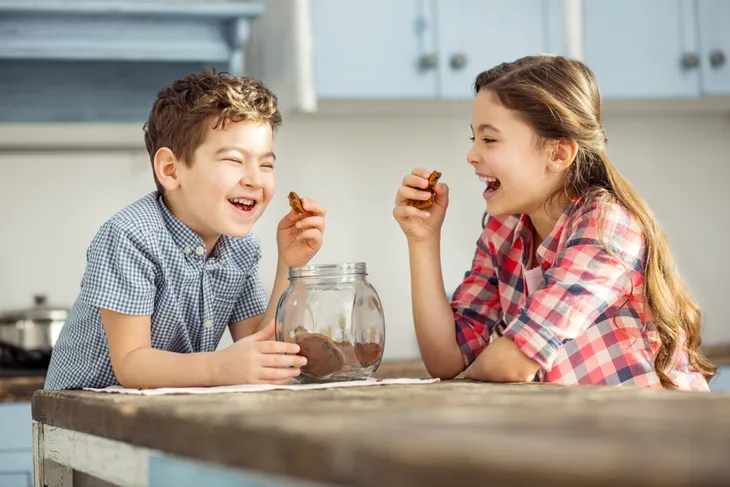 Applesauce
Applesauce is a popular lunch box favorite and can be a healthy snack, but many snack-size applesauce brands now contain more than double the amount of sugar that naturally comes from apples. In fact, some brands have 25g of sugar in just a four ounce serving, which is 12-g more sugar than in four ounces of Coca-Cola.
To make this a healthier snack, buy unsweetened applesauce and check the ingredients for other unwanted items, or make your own so you know your kids are getting the full benefits of the apple. And if you do choose to make your own, leave the skin on – that's where the fiber and vitamins are.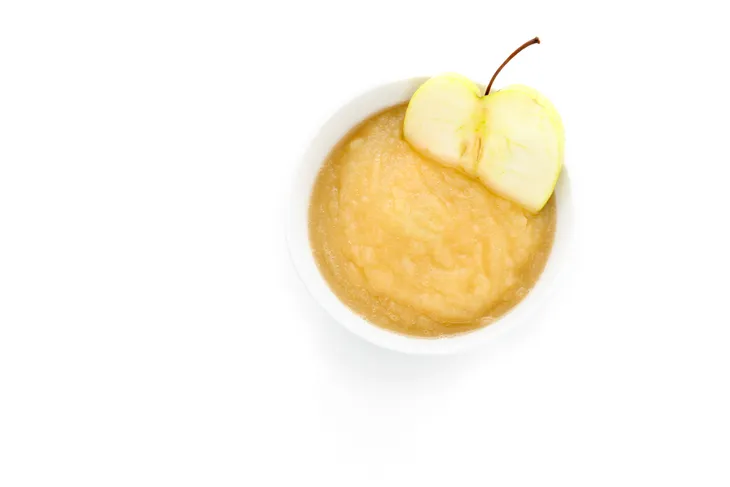 Fruit Roll Ups
Kids love gummy snacks, and fruit roll ups are definitely a favorite lunch time snack. The sweet, gummy texture of fruit roll ups is kind of like eating candy – it's high in sugar and has very little nutritional value, if any. To make it healthier, skip the pre-packaged items and instead buy a bag of frozen, unsweetened fruit and create your own. Fruit has a lot of natural sugar and flavor, and it's easy to make a homemade version of fruit roll ups or fruit leather.