The holidays are a difficult time for anyone who is trying to watch their weight (or even lose weight) because it's a time of year that is often celebrated with lots of food and drinks. It's also an incredibly busy time of year for many as they attend Christmas parties, family gatherings, and holiday events. If you cringe at the thought of what the coming holiday season is going to do to your waistline, never fear!
Instead of indulging in all the classic high fat, rich in calorie holiday treats, try eating these guilt-free holiday snacks. They offer the perfect solution to anyone who is trying to monitor their diet this time of year. They are great for snacking in front of the TV or to put out for guests during a holiday party. These foods allow you to savor each mouthful without the calorie remorse and start the New Year off right!
Want diet & nutrition content delivered straight to your inbox? Sign up for our exclusive diet & nutrition newsletter!
Mixed Nuts
Mixed nuts are an excellent source of protein, unsaturated fat, fiber, minerals, vitamins, and antioxidants. According to Healthline, they've been linked to reduced risk of heart disease and may prevent certain cancers, depression, and other illnesses.
You can pass the bowl and partake in a handful of almonds, walnuts, cashews, roasted peanuts, filberts, pecans, and soy nuts of the unsalted variety, and lower blood cholesterol at the same time. Just don't overdo it as nuts are very high in fat and extremely filling!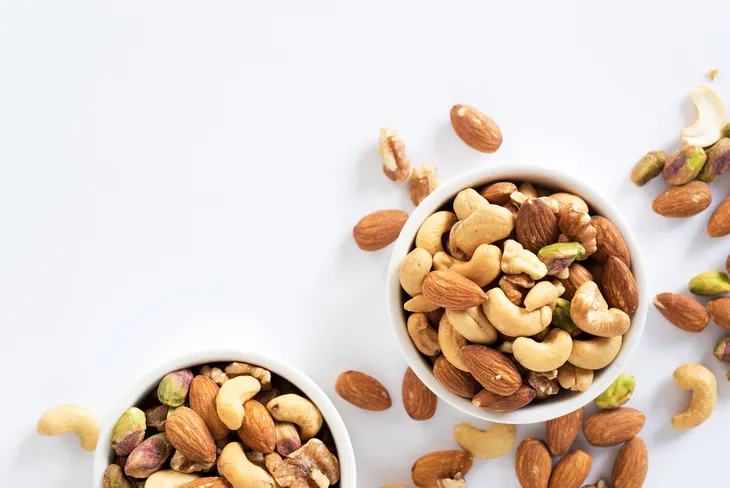 Popcorn
You can gorge yourself on air popped corn and still remain trim this holiday. Three cups of this light snack is equal to 1-ounce serving of whole grains. Plus, you can add your own flavor with a dash of chili powder, cinnamon, or Parmesan to make you feel like you're being naughtiness—even when you're being nice!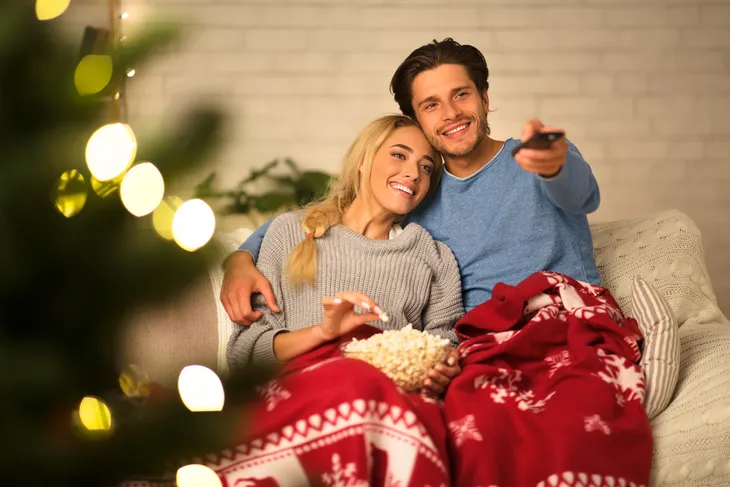 Hot Cocoa
The fastest way to satisfy a sweet tooth this holiday is to brew a steaming cup of homemade hot cocoa. Blend 100% dark cocoa or carob with low fat skim milk or unsweetened almond milk and sprinkle with a bit of cinnamon.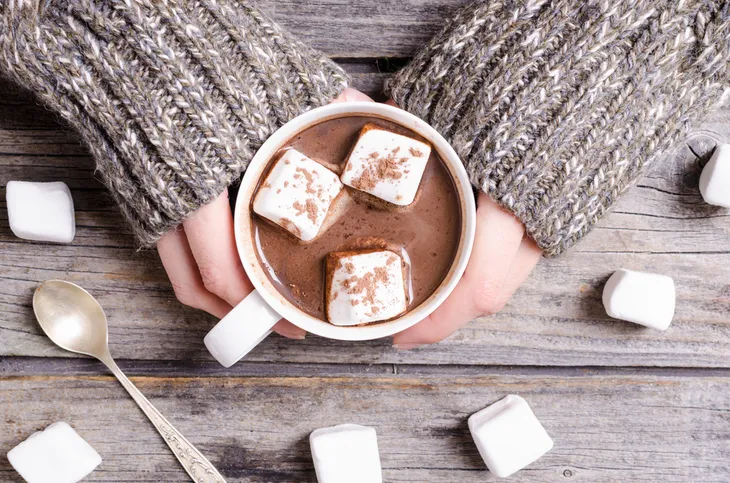 Fruit Crumble
Transform the coldness of fresh fruit—like apples, pears, and cranberries—into a warm, satisfying fruit crumble, made with heart-healthy oats, a sprinkle of cinnamon, and even top with Greek yogurt or the decadence of low fat frozen yogurt.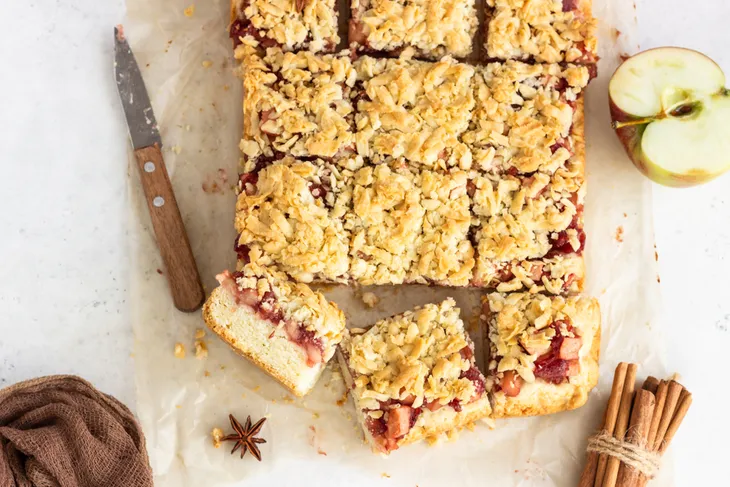 Pumpkin Seeds
Pumpkin seeds pack a nutritional powerhouse of protein, magnesium (for added energy), and vitamins (to heighten immunity). You can even make a healthier version in your own kitchen by removing and rinsing seeds from a carved pumpkin, spreading them out on a baking sheet and sprinkle seeds with a bit of cumin, curry powder, sea salt, and olive oil. Bake for 15-minutes at 350-degrees and enjoy!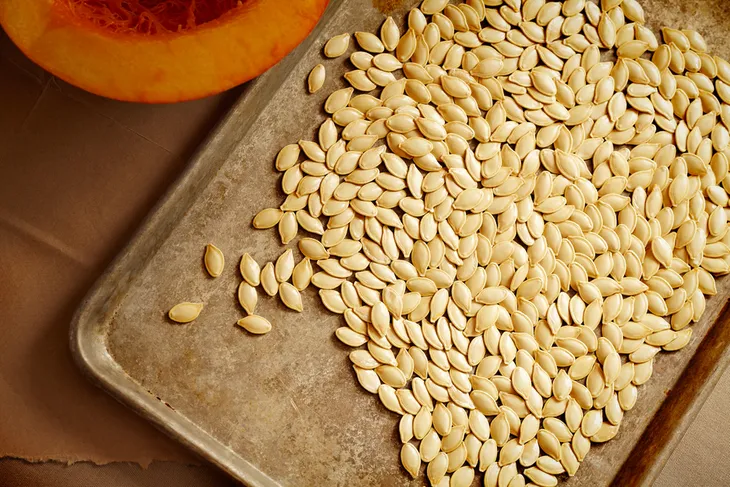 Pretzels
Whole wheat, unsalted pretzels are a crunch-satisfying nibble while you're watching your favorite holiday flick.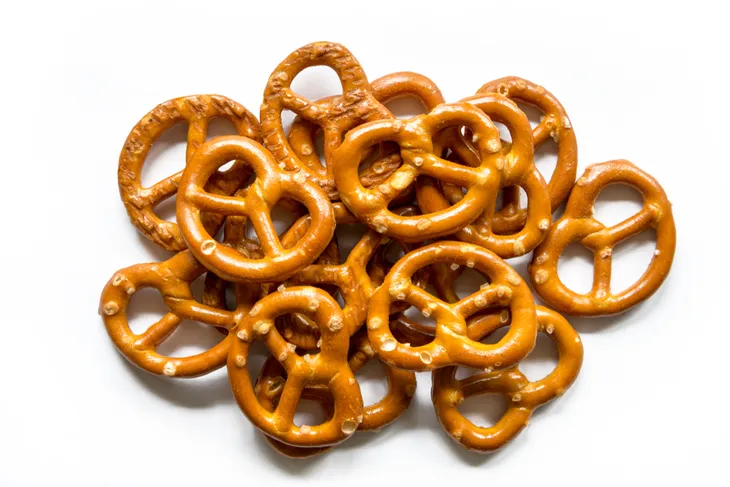 Mandarin Orange Slices
Small enough to put in your purse or pocket, crates of mandarin oranges are a holiday tradition in my household and they make a juicy, fragrant snack.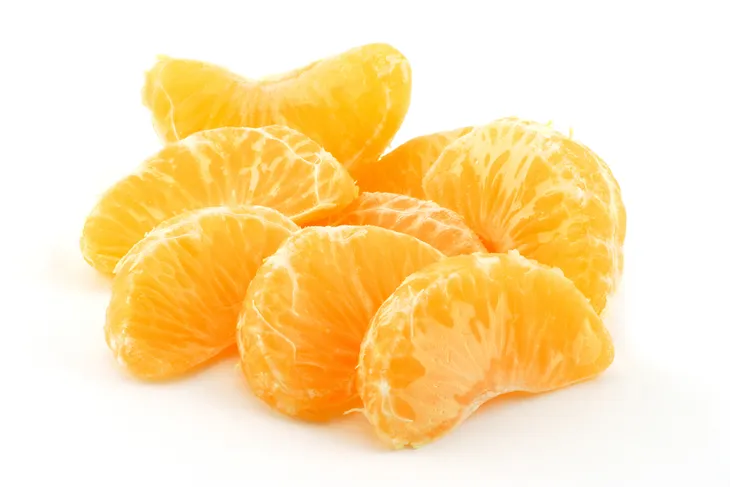 Slurp-able Smoothie
If you know you're not satisfying your fruit and veggie intake between those huge holiday smorgasbords, and then make yourself a smoothie to snack on. Use fresh or frozen fruits—like banana, blueberries, mango, pineapple, and strawberries and throw in a handful of baby spinach to blend in some leafy, green goodness.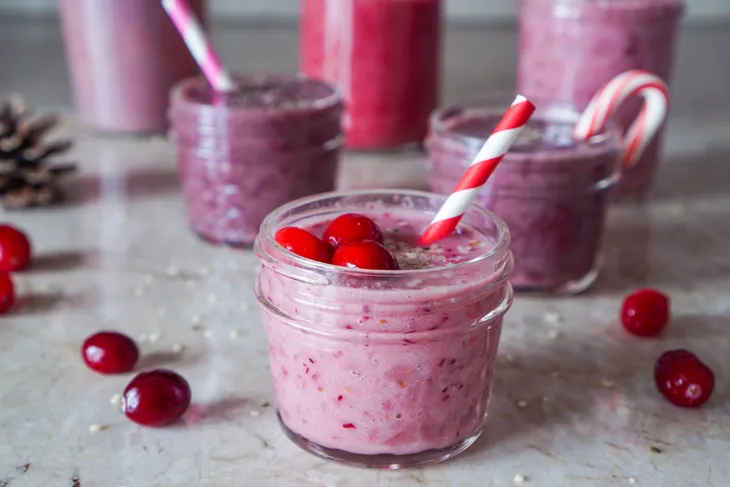 Cottage Cheese & Veggies
A balanced snack could never be more perfect—take a small bowl of protein-rich cottage cheese, sprinkle in some lemon pepper or dill, cut up some fat-free veggies such as carrots, green and red peppers, mushrooms, cucumber, and snow peas…and crunchy away!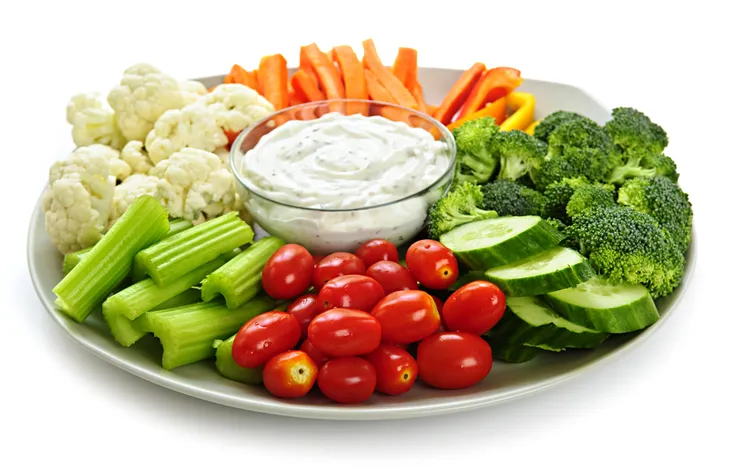 Greek Yogurt
Greek yogurt has long been touted as a healthy snack that is rich in probiotics which are great for our gut health. It's also a good source of calcium, protein, and potassium. If you really want to be healthy make sure to buy plain yogurt that doesn't have any added sugar or sweetener. You don't even want to buy the kind that has fruit in it. While fruit and flavor taste good, they just add sugar.
To turn your boring bowl of plain Greek yogurt into a tasty snack, sweeten it up with some honey or by adding fresh berries. Including fruit like fresh berries in this dish adds flavor and brings even more health benefits. Berries are rich in antioxidants and powerful compounds. According to Healthline, 3.5-ounces of plain, full-fat Greek yogurt with half a cup of berries has 10-grams of protein and is still under 150 calories.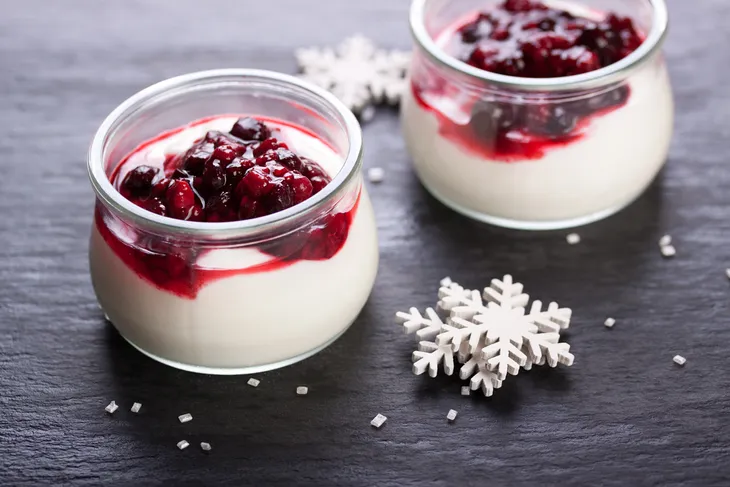 Dark Chocolate and Almonds
You don't have to tell me twice to eat more chocolate! The key with this is to eat dark chocolate, not the stuff that is commonly found in chocolate bars at the grocery store. You want the rich good stuff. Dark chocolate is loaded with flavanols "that may lower blood pressure and reduce heart disease risk," writes Healthline. This is only the case for chocolate that contains at least 70-percent cocoa solids.
Now, mix this dark chocolate with some almonds and you've got yourself a tasty, healthy snack. We've already talked about how nuts are good for us and almonds are among the best. They are "high in heart-healthy monounsaturated fat and have beneficial effects on blood sugar control," adds the source. They have also been found by studies to reduce appetite and encourage weight loss. To make this snack, create a bowel with pieces of dark chocolate and almonds or if you're feeling adventurous, you could make some chocolate covered almonds!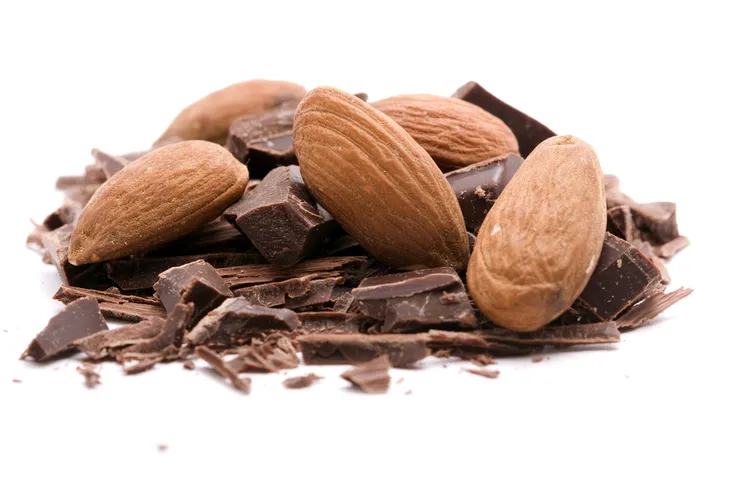 Cherry Tomatoes and Mozzarella
This caprese inspired appetizer is one of the easiest and most satisfying appetizers for parties. Hosts will put this dish out all year round, but it's perfect for holiday parties (especially since it sports the classic red and green colors). All you have to do is take some cherry tomatoes, a slice of mozzarella, some basil, and put it all on a toothpick. Once they are all laid out on a platter, drizzle some balsamic vinegar over top and voila! You've got a visually appealing dish, and a tasty one too!
Now onto the important stuff, in addition to being delicious, this dish is also healthy. Tomatoes are rich in "vitamin C, potassium, and lycopene, an antioxidant that may reduce your risk of cancer and heart disease," says Healthline. Mozzarella on the other hand is rich in protein, calcium, and vitamin B12. Together these two are a match made in heaven! Healthline notes that mozzarella may also reduce the risk of heart disease and raise your levels of HDL (good) cholesterol.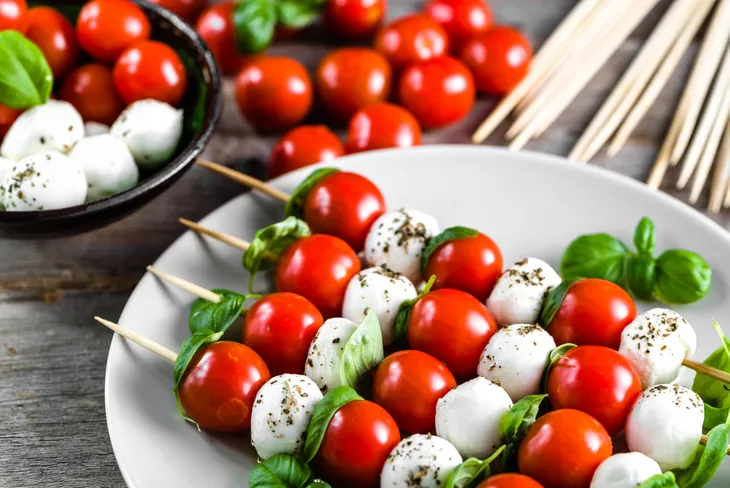 Fruit Kabobs
You can never go wrong with some plain old fashioned fruit. To make it a little more party friendly, turn a boring old plate of fruit into kabobs! This way they are easy for guests to grab if you're putting them out at a holiday party, and you can play around with the color arrangement. Try not to choose any really messy, juicy fruits. Keep it simple and don't overcrowd the stick.
For the most part all fruits are healthy, so choose whatever you'd like. Some of the best easy to eat fruits are bananas, apples, pears, grapes, grapefruit and oranges.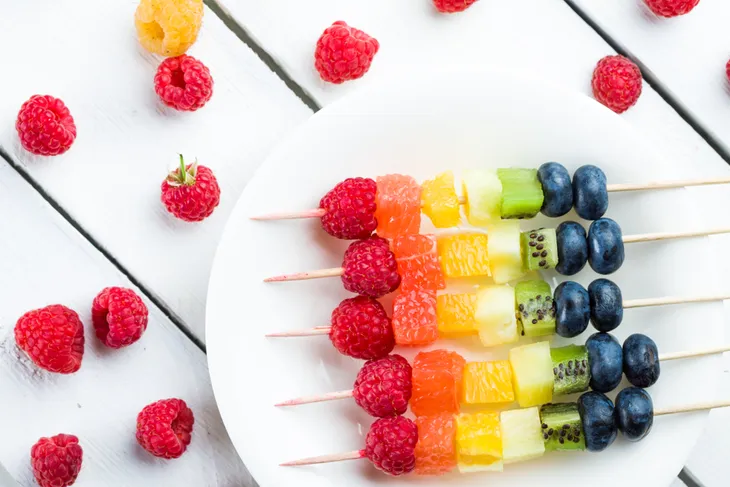 Chocolate Bark
Chocolate bark is a great holiday snack. It's perfect for parties or just to enjoy by yourself. You can easily make your own by melting some dark chocolate, spreading it onto a pan that is lined with parchment paper, then put it in the fridge or outside (if it's cold enough) to harden. Before placing it outside, have some fun by adding any toppings you'd like. To keep it healthy you can add some dried fruit, shaved nuts, or even some broken pieces of pretzel. Play around with the tastes and texture to find exactly what you like!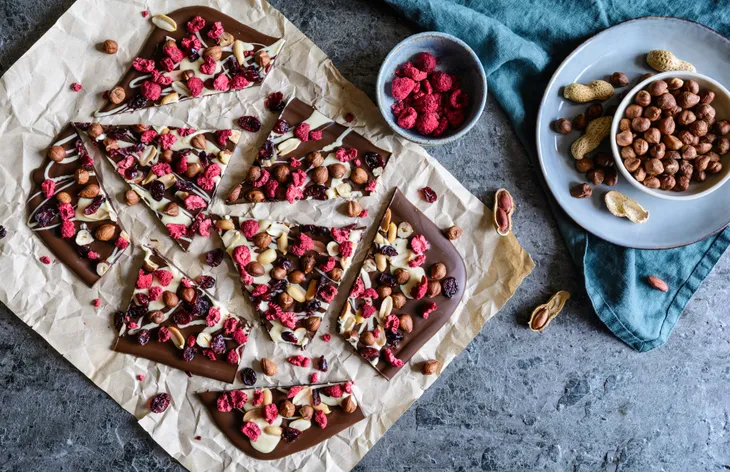 Fish on Crudités
While it's not everyone's favorite, this simple, protein-packed, and portable low-fat snack can include an array of whole grain crackers, Melba toasts, pita triangles, sardines, shrimp, and even tuna. What's even better is that canned fish doesn't need to be refrigerated! You can set it out for guests to enjoy and not have to worry about it going back throughout the evening.
Despite their lack of popularity, sardines are high in omega-3 fatty acids which helps reduce the risk of heart disease and other health problems. It's also a great source of "weight-loss friendly protein, potassium, and vitamin B12," writes Healthline. "Many types of fish are also high in magnesium."