There are healthy fats and then there are unhealthy fats, and unfortunately, butter is really high in saturated fat, which makes it an unwise decision for your heart and your waistline.
But the good news is that there are a ton of lower fat spreads that you can swap that stick of butter for—and cut down on fat and calories at the same time. Here are ten better than butter healthy bread toppers for toast, bagels, crackers, rolls, and sandwiches…
Avocado
Just as creamy and satisfying as butter, avocado is hearty enough to stand on its own as a bread or sandwich spread, plus it tastes great with meats like chicken or seafood.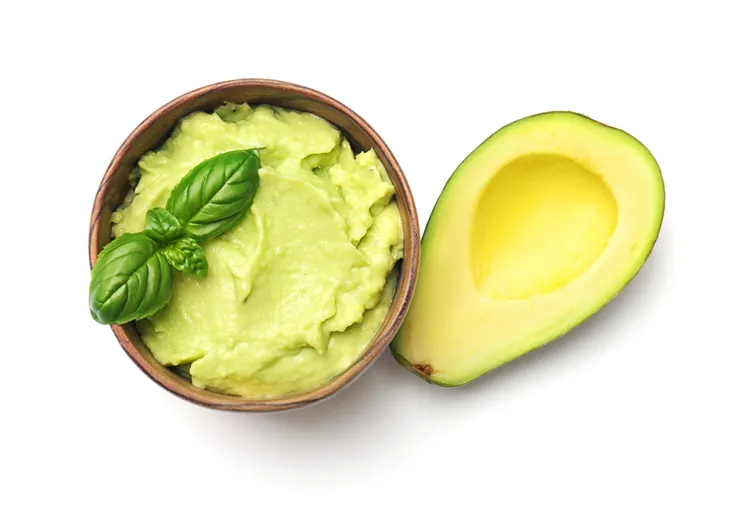 Apple Butter
When it comes to your morning toast, spreading a little apple butter may sound sinful, but it's really not. Look for 100-percent natural apple butters made with one purely delicious and nutritious ingredient: apples!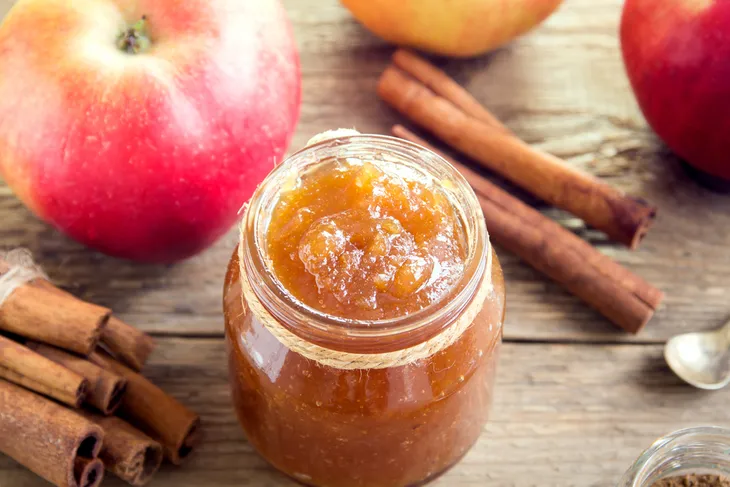 Olive Oil
Olive oil is not only lower in saturated fats than butter (75-percent less)—it also packs less calories from fat overall and zero cholesterol in comparison.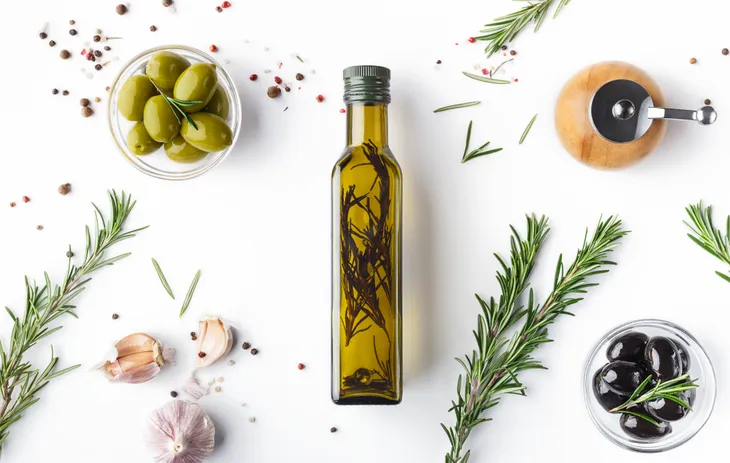 Plain Yogurt & Cinnamon
If you like bread and honey as a mid-afternoon snack, you can cut empty calories and still get your sweet fix by spreading a teaspoon of thick, plain Greek yogurt on a whole wheat English muffin and sprinkling it lightly with cinnamon.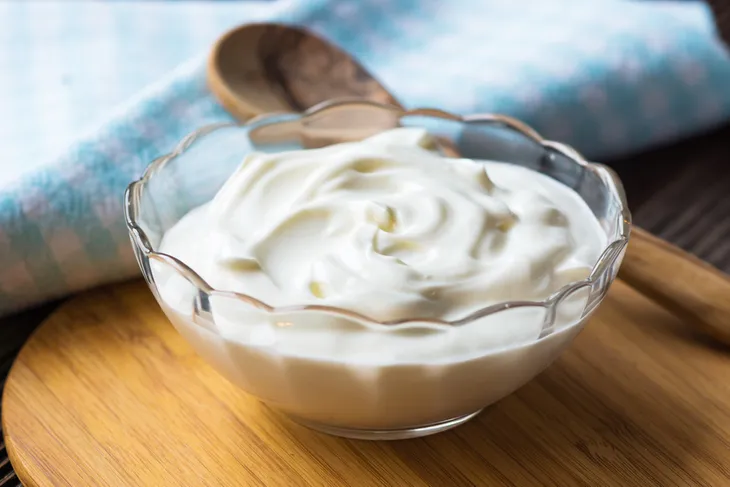 Light Cream Cheese
A low fat cream cheese has several pulses as a bread topper. First, it's thick which makes it great for spreading. Second, it packs so much flavor that you can substitute it for your typical butter and cheese to really cut calories and fat.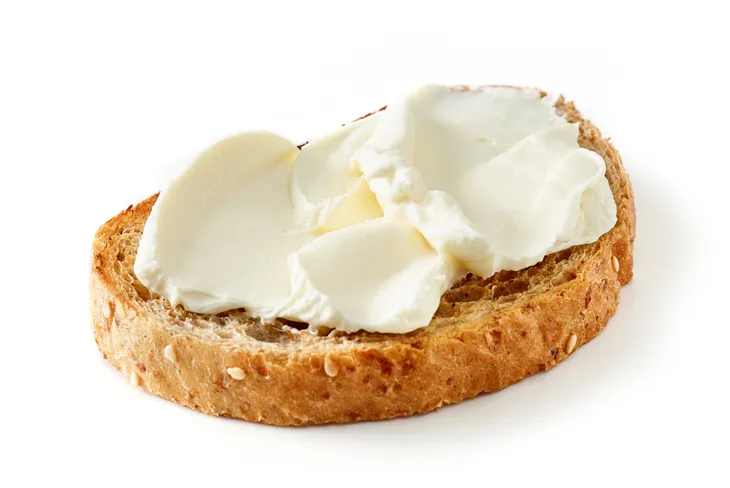 Hummus
Protein-rich hummus is made with chickpeas, which are also high in fiber. As a Mexican-inspired sandwich spread, this hearty dip goes well with egg, lean meat, veggies, and salsa.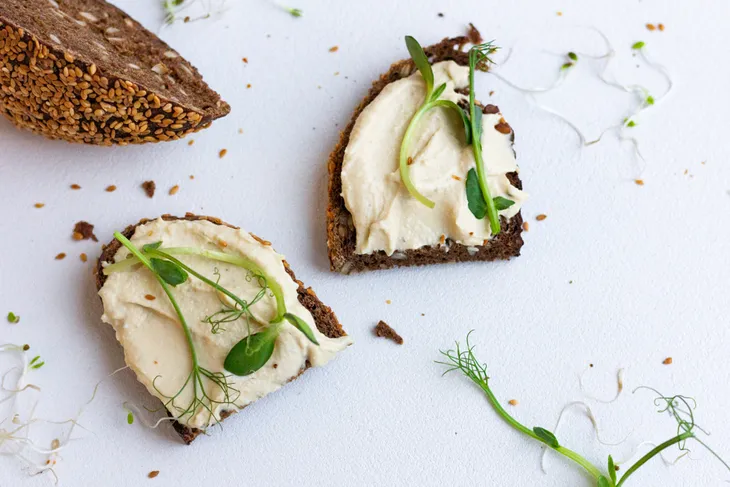 Nut Butters
Almond butter, cashew butter, and hazelnut butter are widely available now in grocer's aisles—and they pack plenty of protein, healthy unsaturated fat, and flavor, plus they keep little tummies satisfied longer.
Mustard
Honey, grainy, horseradish, Dijon, dill…oh my! Mustards come in so many varieties, from sweet to savory, plus they pack almost no calories on your lunchtime sammie.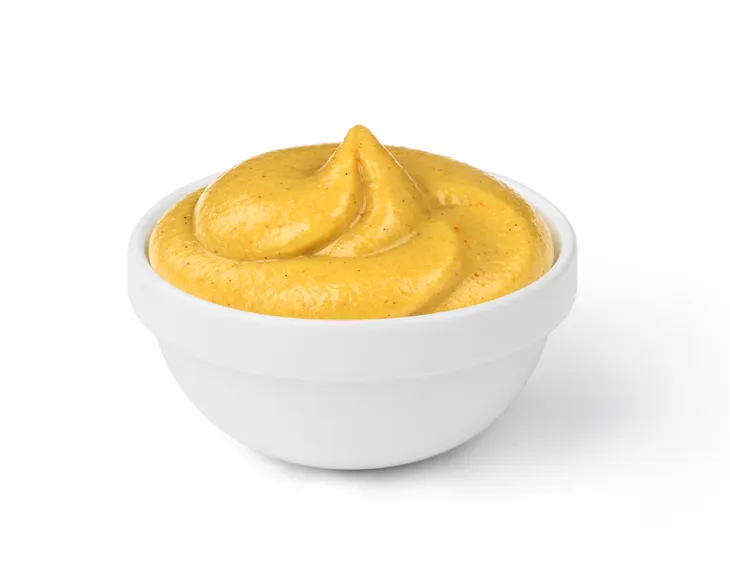 Fruit Purees
Your favorite fruit can be easily made into a delectable puree—apricot, plum, strawberry, cherry, and even mango! Spread it onto bread as a substitute for your morning butter and jam thick toast and you'll reduce your fat and sugar intake, and your waistline.
Veggie Tapenade
If you're one of those individuals who won't eat your vegetables, a healthy way to sneak them into your diet is via a cleverly disguised vegetable tapenade (or veggie puree) such as olive or artichoke tapenade, or red pepper puree. They all offer a colorful and tasty spread…with stealthy health benefits.
Looking for other articles for healthy eating? Check these out: