There's nothing quite like owning a brand-new car. That brilliant exterior shine, that flawless interior, and that new-car smell have powerful appeal, almost like a magic spell. However, awestruck is the last thing you want to be when negotiating a price with a seasoned salesperson. Getting the best deal on a new car requires preparation and planning. Boost your chances by doing careful research, sourcing multiple offers, and drawing on these 12 tips.

Identify Your Target Beforehand
First, identify the make and model of vehicle you want. You should do this before setting foot on a dealer's lot. Otherwise, you could quickly find yourself at the mercy of a wily salesperson. It's much better to project knowledge and confidence.
There are a couple ways to approach this. You could start by identifying a price range, then researching vehicles within it. Alternately, you could start with a car brand or vehicle type and narrow down your options that way.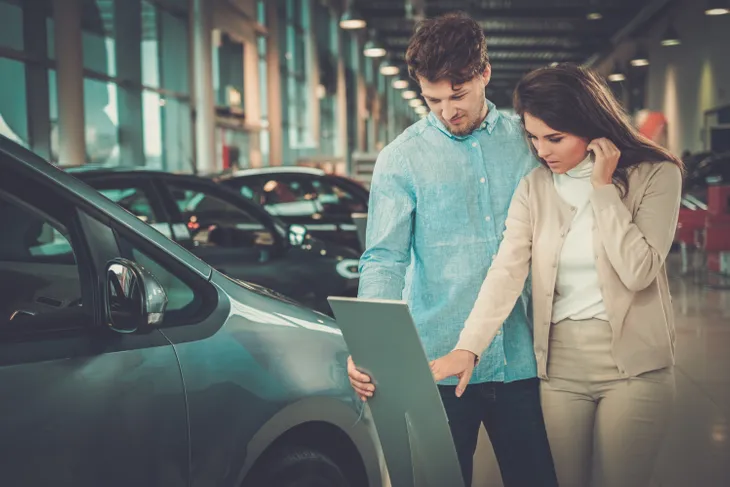 Research Prices and Dealers
Once you come up with a shortlist of vehicles, move into more thorough research. Start by figuring out current market price averages for the cars you've targeted. Figure out both the invoice price and the MSRP. The invoice price is what the dealer paid the manufacturer for the vehicle. The manufacturer's suggested retail price (MSRP or "sticker price") functions as a baseline for price negotiations.
While you're at it, check consumer reviews of local dealerships where you'll be shopping. If a particular dealer seems to have a bad reputation, seek an alternative. Expand your search to nearby cities. The money you save and the headaches you avoid could well be worth the extra effort.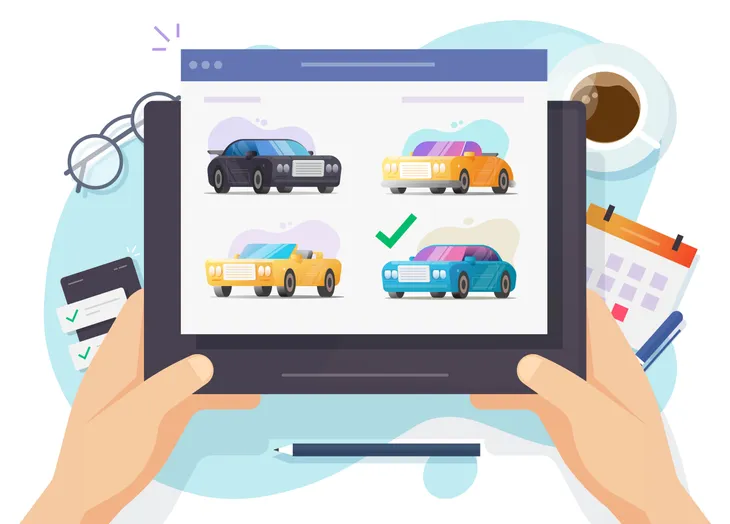 Buy With Cash
Cars are a big-ticket item. Practically every new vehicle on the market starts in the five-figure range. If you don't have that kind of cash sitting around, don't sweat it. Not many people do. However, it could well prove advantageous if you're one of the lucky few with the resources to bypass financing.
Dealers often prefer customers who pay with cash. It takes the risk and guesswork out of financing and boosts their monthly bottom line. Customers who pay in cash often report having added leverage during negotiations.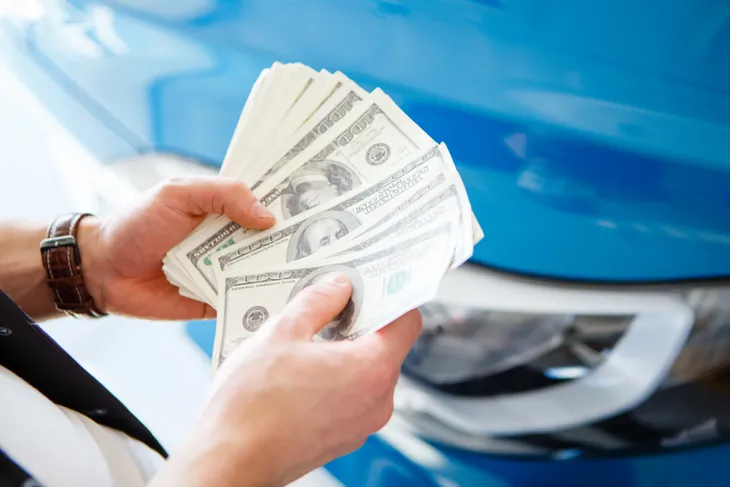 Get Pre-Approved for a Car Loan
Many buyers have horror stories about the dishonest practices some dealerships use. You're less likely to encounter such issues if you research reputable local dealers. Even so, having your financing arranged ahead of time will further insulate you from potential problems.
Pre-arrange your financing with a local bank or online lender instead of going through the dealer. Your pre-approved loan's limit will also double as a firm cap on the price you can pay for a car.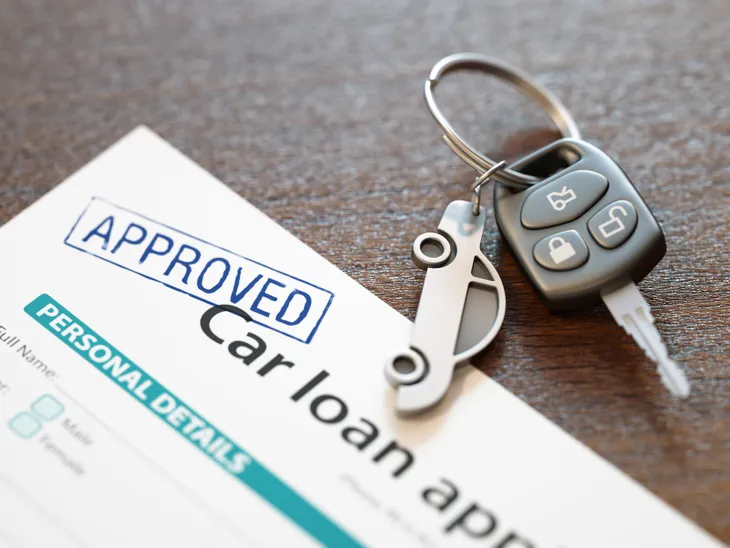 Timing Is Everything
Certain times of year are better for going new-car shopping. At these junctures, dealers are looking to clear backlogs. They're also striving to make their books look as good as possible for the head office.
Targeting these periods can help you snag a great deal. Salespeople and dealerships are more likely to be flexible on pricing at three key times: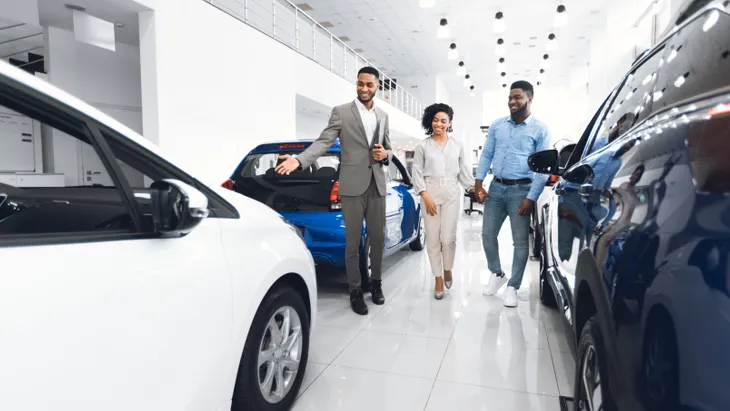 End of the Month
Manufacturer-affiliated dealerships usually report sales figures to head offices monthly. Like any business, they want their totals to be as robust as possible. As month's end approaches, many dealers become more willing to do what it takes to secure additional sales.
You can use this to your advantage by shopping for your new car during the final week of the month. The dealer will likely want your business that tiny bit more. This can open the door to a great deal.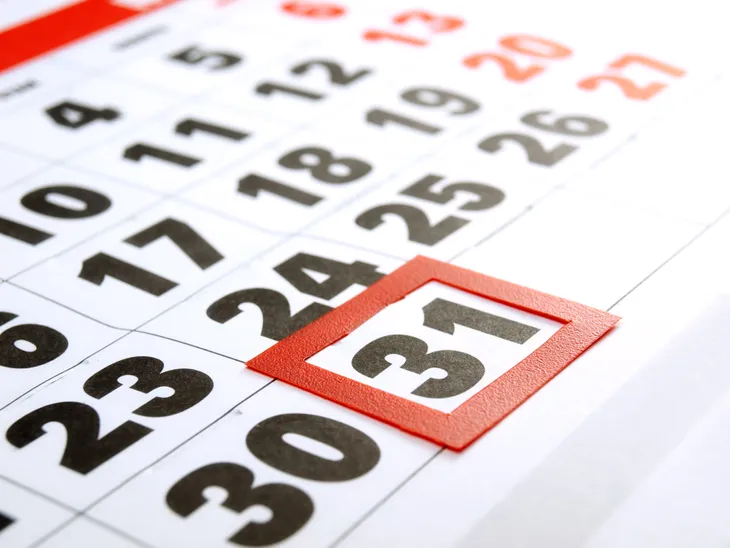 End of the Vehicle Model Year
Most vehicle manufacturers debut their upcoming product lines in October. That's when the following year's new vehicles come out. It's also a fantastic time to shop for a new car.
Dealers need to make room for the new model year's incoming inventory. That means they need to clear out their existing inventory. This, in turn, gives you a window to snag this year's model on the cheap.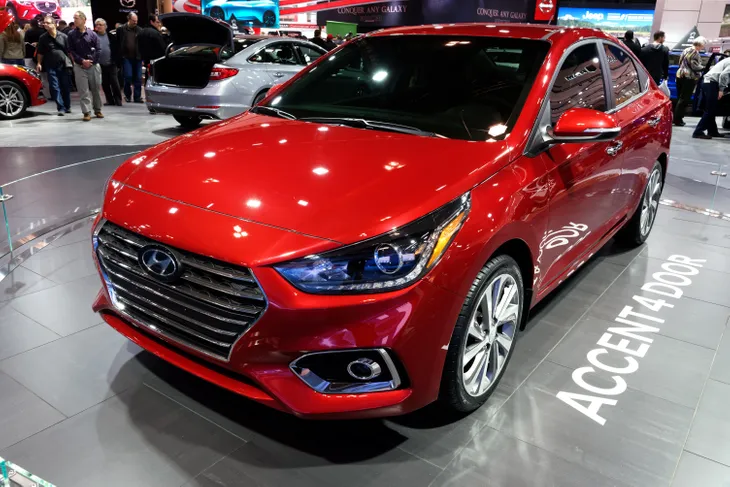 During the Holiday Season
If month's end prompts dealers to go into a selling frenzy, imagine what year's end does. Many auto retailers pull out all the stops in December as they strive to pad their annual sales totals.
This is the reason you see so many car sales advertised around the Christmas holidays. It is quite possibly the best time of year to shop for a new vehicle.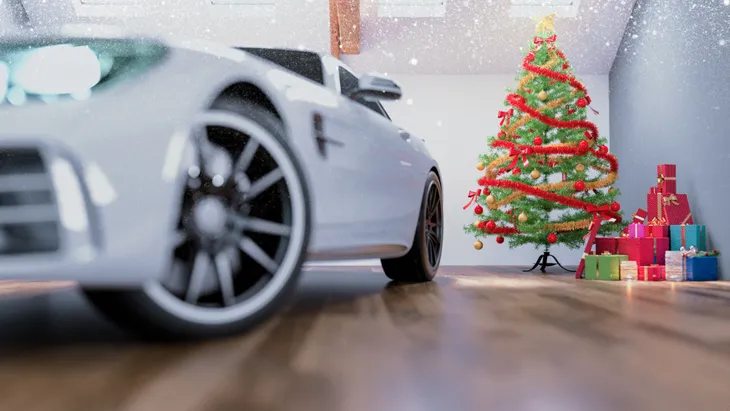 Prepare to Negotiate
For many people, negotiating the price is the most difficult part of the process. Even experienced car buyers tend not to look forward to it.
However, negotiating terms with the salesperson is a crucial aspect of getting a great deal. The more facts, figures, and information you have available, the better. Don't be shy about bringing paperwork, research, and reference materials into the office with you.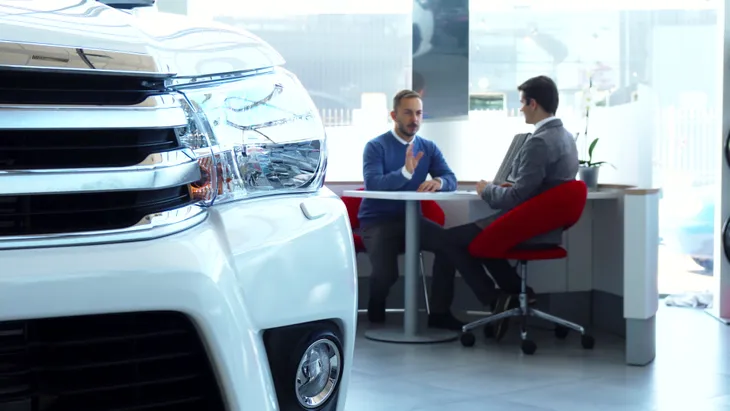 Handle Each Negotiation Separately
One common sales technique is to funnel every aspect of the transaction into a single negotiation. Salespeople often try to calculate trade-ins, financing, and the new car's price at the same time. This subtle trick makes it easier for them to swing the negotiations in their favor.
If you're prepared for this, you can counter it. Negotiate the value of your trade-in separately. Only move on to the new car's price once you've finalized that figure.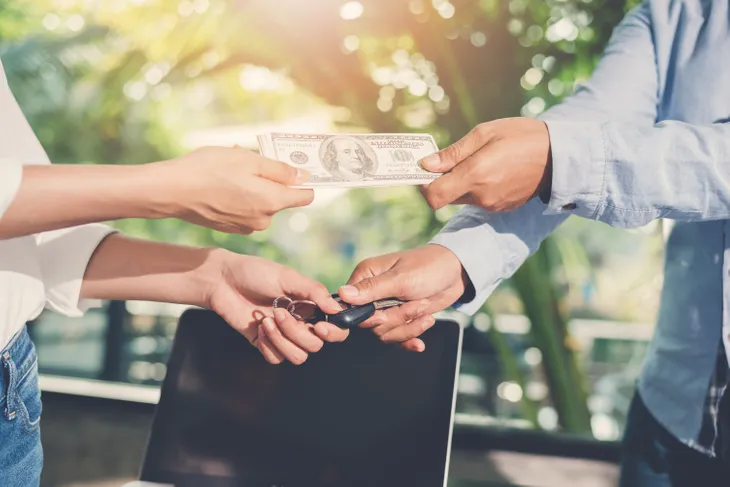 Focus on the Vehicle's "Out-the-Door Price"
Another sales trick is to fixate the customer on their bi-weekly or monthly payments. This misdirects the buyer's attention from the vehicle's actual sale price.
Don't fall for it. The payment amounts will work themselves out in your favor if you secure the best possible price on the vehicle. Return the negotiations to the car's "out-the-door price" if the salesperson starts talking about payment amounts.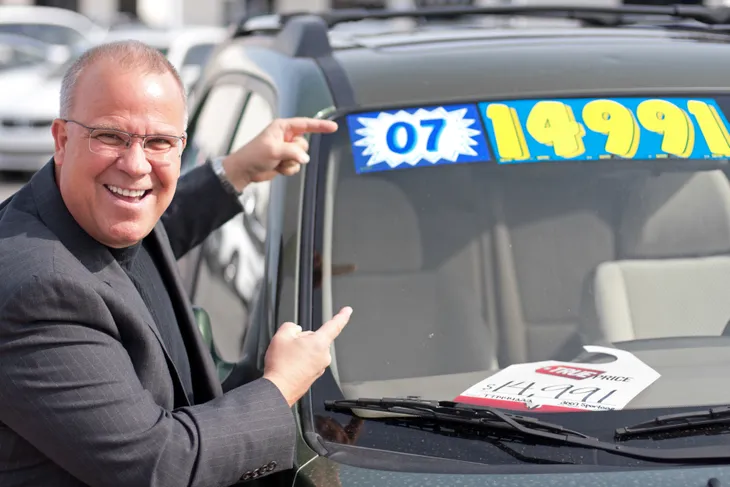 Collect Multiple Offers
Shopping around to compare prices is always wise. In the age of the internet, this no longer requires making physical visits to multiple dealers.
A dealer won't want to lose your business to a competitor over a meager sum. Having multiple offers in hand could give you that last little bit of extra leverage you need.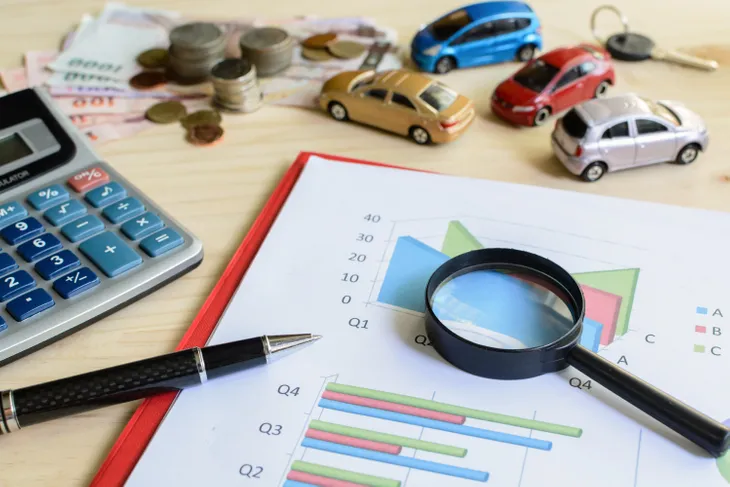 Handle Extras and Add-Ons Separately
One other trick salespeople use is to pile on extras instead of budging on the actual sale price. This could include things like extended warranties, maintenance packages, or vehicle options.
Extended warranties and maintenance programs can add value. If you're interested, deal with them separately, after you agree on a vehicle price. Negotiate the costs of these extras the same way you did with the car.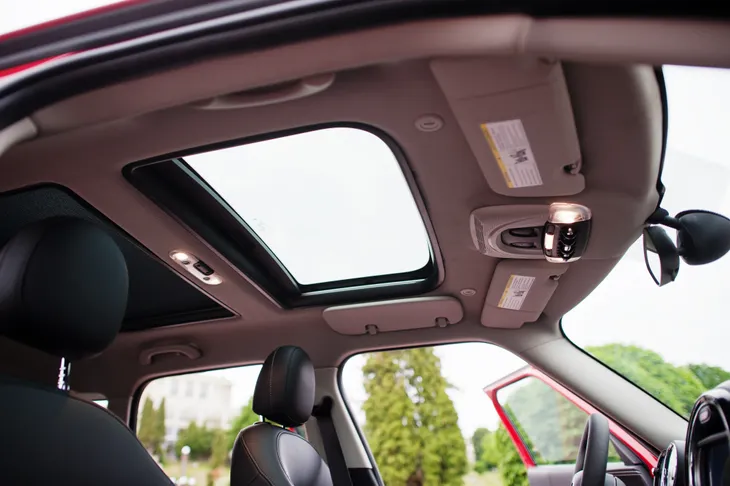 Walk Away If You Have To
This tip may be the most important one in the list. Salespeople sometimes stubbornly refuse to engage buyers in good faith despite the customer's best efforts.
If you've drawn on the aforementioned strategies and negotiations are still stuck, you may need to walk away. Don't treat it like a negotiating tactic. Take your business somewhere else if the salesperson seems intent on taking you for a proverbial ride.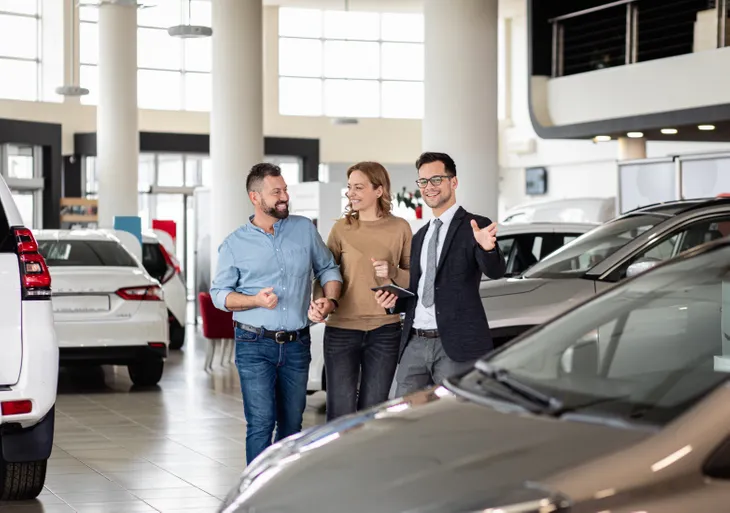 Be Flexible
One of the best ways to get a great deal on a new car is to rethink what "new" means. New doesn't have to refer exclusively to a vehicle hot off the assembly line. You could opt instead for a lightly used, certified pre-owned vehicle under manufacturer or dealer warranty. It's still "new," in the sense that it will function as a handsome replacement for your current vehicle.
A typical new car will depreciate by 30% to 40% the first year you own it. That's the reason most personal finance experts encourage consumers to consider pre-owned vehicles instead. It's fine to treat yourself if you can afford it. That said, pre-owned is likely a wiser move if you're on a tight budget. Some gurus recommend buying a like-new vehicle returning to the market after a short lease.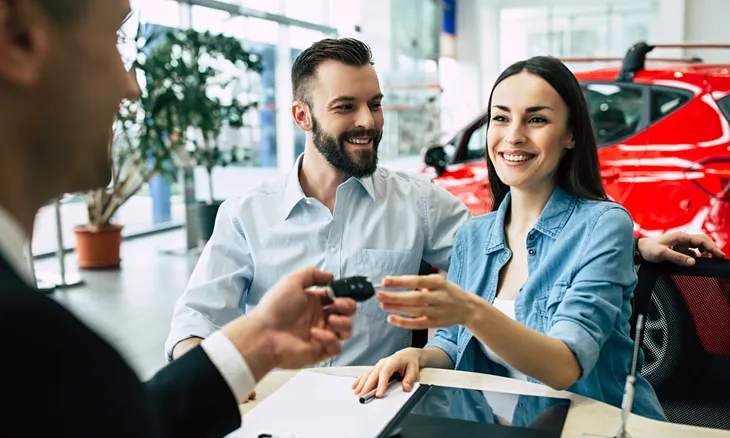 Wrapping It Up
Buying a new car is exciting, but it's also fraught with potential pitfalls. Car salespeople are notorious for using every trick in the book to extract every last dollar they can. If you're wise to their tactics, you can turn the situation to your advantage.
Research vehicles and their market values. Be ready for the tricks they'll try, and counter them strategically. Most importantly, be willing to walk out the door if they won't agree on a price you can live with.