While American automakers have discontinued many fuel-efficient gas models over the last five years, there are still options if you're looking for an economical car.
The most fuel-efficient cars get between 35 – 43 mpg, and gas-powered hybrids can increase your fuel economy even more.
Price and affordability aren't always the same thing, so review the features that come with a car to determine if it's worth the cost.
While electric cars are becoming more popular, they're not right for everyone just yet. For drivers who lack easy access to charging stations or for those who travel long distances on highways, a fuel-efficient vehicle is most likely the best choice. The good news is that there are still plenty of fuel-efficient cars to choose from.
Shopping for a new car can be a daunting experience, but it doesn't have to be. If you're looking for a new car that's able to stretch your dollar on gas, this guide's goal is to help you in your search and narrow your list.
What's the Difference Between a Gas, Hybrid and Electric Engine?
Gasoline engines rely solely on gas combustion for power while hybrids and electric engines rely on battery-powered engines. A hybrid can improve your fuel economy by using an electric motor until the battery is depleted and your gas engine takes over. Driving the car is enough to recharge the battery because your brakes and alternator send power to the battery until it can power the electric motor again.
Electric cars can be plugged into a charger. There are two types of electric cars on the market. The first is a plug-in hybrid that can operate entirely without gas until the battery runs out and the gas engine turns on. Full electric vehicles don't have a gas engine backup at all and must be recharged when the battery is low.
The following list includes the best vehicles that rely on gasoline:
1. Mitsubishi Mirage
At a base price of $14,645, the Mitsubishi Mirage doesn't break the bank, and it's the most fuel-efficient car in its class. Its exceptional turning radius makes it a great car for navigating the concrete jungle, as it's easy to fit in and out of tight spaces. While the Mirage gets up to 36 mpg in the city, it also delivers an impressive 43 mpg on the highway. While it's not steeped in luxury, it's the perfect car if you're on a budget and need to get the most out of every tank of gas.
2. Volkswagen Jetta
The Volkswagen Jetta is both efficient and intuitive with its array of safety and driver assistance technologies. It alerts you to objects or people behind you when you're backing, has a blind spot monitor, automatically adjusts your speed when someone is in front of you while the cruise control is on and offers an infotainment system that allows you to access all of your technology without taking your hands off the wheel. The Jetta is quite affordable with a starting price of $18,995.
3. Toyota Camry
The Toyota Camry proves that fuel-efficient cars can be stylish. It offers a sporty driving experience while still delivering 39 mpg on the highway, and you can even watch your fuel economy in real-time to see how your driving habits help or harm your wallet. The Camry received the Top Safety Pick+ from the IIHS, which is the top safety rating offered. Its safety features and infotainment technologies add value, making it well worth its base price of $25,295.
The Camry gets great gas mileage without upgrading to a hybrid. If you're willing to spend a little more, however, you can get up to 53 mpg with the hybrid version.
4. Honda Civic
The Honda Civic has a sleek profile and elegant interior with plenty of legroom. It starts at only $22,350 and can get up to 40 mpg on the highway. The infotainment system allows you to access all your favorite media and devices through Android Auto and Apple CarPlay, and the available Bose Premium sound system is perfect for those who love music. The Honda Sensing package offers safety features such as automatic emergency braking, a sensor that detects when you're departing your lane or the road and the ability to recognize traffic signs.
The Civic comes in a gas version as well as a hybrid, which gets 44 mpg in the city and 47 mpg on the highway.
5. Hyundai Elantra
The Hyundai Elantra was 2021's North American Car of the Year, and the 2022 model continues to prove why. To start, it's extremely affordable with a base price of $19,850, and it can deliver up to 43 mpg on the highway. The technology offered with the Elantra is nothing short of amazing, from the infotainment system to the safety features and the ability to create a digital key on your phone that you can share with other people. You can lock and unlock your doors, start your engine and even set off the panic alarm all from your cell phone.
Hyundai also offers the Elantra in a hybrid version, which gets an eye-opening 56 mpg on the highway and 53 mpg in the city.
6. Toyota Corolla
When you imagine a car that gets 40 mpg on the highway, you may be thinking of a Toyota Corolla. The 2022 Corolla looks sleek and sporty, and it offers the responsiveness and handling of a sports car while going light on your wallet. It starts at just $20,075 and offers Amazon Alexa, Android Auto and Apple CarPlay connectivity. Its Star Safety system, which made the car an IIHS Top Safety Pick, combines traction and braking technology with forward collision mitigation, blind-spot detection and rear traffic detection.
If you need even greater fuel economy, look at the Corolla hybrid, which gets 53 mpg in the city and 52 mpg on the highway.
7. Nissan Versa
The Nissan Versa offers the ideal combination of performance, comfort and efficiency at a base price of $15,080. You'll be surprised at how much legroom you have when you get inside. With options such as a leather-wrapped steering wheel and stitched leather seating, this car feels expensive. The Versa comes with the Nissan Safety Shield, which is an array of safety features that detects objects ahead of you, in your blind spot and behind you and alerts you to dangers while applying the brakes.
8. Honda Accord
The Honda Accord, which has a base price of $26,120, offers incredible value with a roomy interior, responsive acceleration, advanced safety features and an intuitive infotainment system. The safety features include an adaptive cruise control system that allows you to choose your following distance behind the car ahead of you, blind-spot monitoring and lane-keeping assistance. The gas model gets up to 38 mpg on the highway.
Honda also offers the Accord as a hybrid. The hybrid uses the electric motor to assist the gas engine while accelerating, so you can actually get a sportier driving experience with this upgrade. The Accord hybrid gets up to 48 mpg.
How to Reduce the Cost of Owning a Car
It's easy to focus on price when shopping for a new car, but the cheapest car isn't always the most affordable. Considering the cost of vehicle ownership can give you a better idea of what a car actually costs from the moment you purchase it until it's time to sell it. Here are some other things to research when car shopping:
Insurance Costs
It's a good idea to speak with your insurance agent to compare quotes on different vehicles. Cars with better safety ratings are easier to insure, but state-of-the-art technology can be expensive to replace after an accident. This is why some features may make a car more expensive to insure.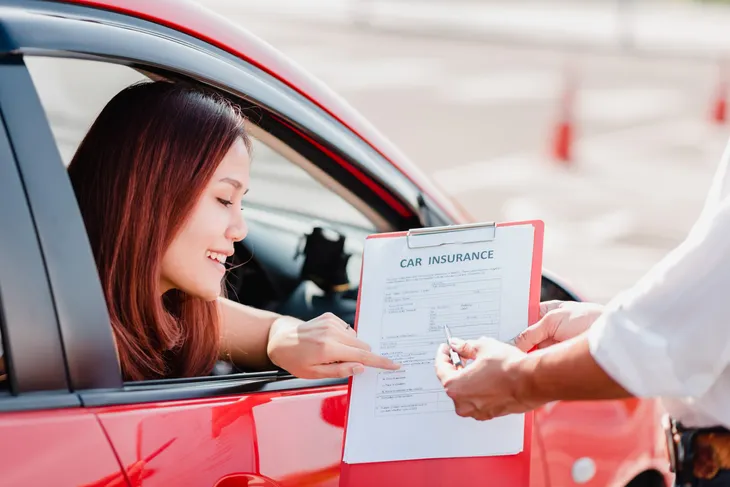 Warranties
If a vehicle has a strong warranty or service plan, you can save money on regularly scheduled maintenance. Some manufacturers offer warranties for up to 10 years and 100,000 miles on a car's powertrain.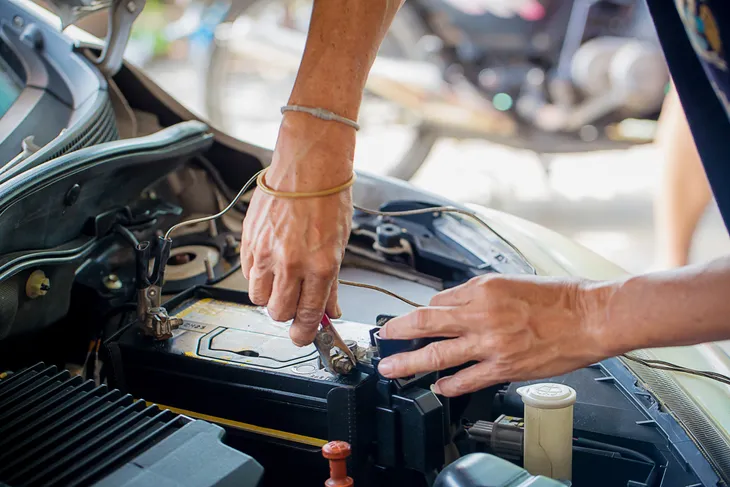 Driving Habits
How you drive affects gas mileage. If you're worried about the cost of gas, research ways that you can improve your fuel economy through the way you drive. Your driving habits should steer you toward cars that are suited to the type of driving you do. For example, if you drive on the highway a lot, look for the vehicles with the best highway mileage rather than city mileage.