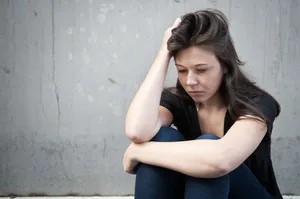 Women may be able to decrease the likeliness of postpartum depression by increasing the amount of omega-3 in their diets during pregnancy. Researchers from Montreal, Canada have found a link between omega-3 levels and women suffering from postnatal depression.
According to the research, published in the current issue of the Canadian Journal of Psychiatry, women are at the highest risk of depression during their child-bearing years and the likeliness hits a peak during the first year after having a baby.
The study authors found a link between omega-3 fats and serotonin. "The literature shows that there could be a link between pregnancy, omega-3 fats and the chemical reaction that enables serotonin, a mood regulator, to be released into our brains," according to lead author Gabriel Shapiro.
Pregnant women have lower levels of omega-3 because all of the nutrients are transferred from the mother to the baby during pregnancy. Even after the baby is born, omega-3 levels in the mother are still considerably lower because the fatty acids are being transferred to the baby through breast milk.
Shapiro said their review of 75 articles suggested omega-3 fats and the serotonin gene work in tandem with each other to affect the same part of the brain.
According to the Vancouver Sun, "A woman's serotonin levels wane during pregnancy because tryptophan, a chemical used to make serotonin, is needed by the placenta to support the developing fetus."
The team hopes to prove that omega-3 fatty acids can counteract this drop in serotonin production, by boosting activity of the 5-HTT gene.
Shapiro notes that more research is needed before a conclusion can be drawn. He says if a woman is concerned about nutrition, she should consult with her doctor.
Source: Canadian Journal of Psychiatry