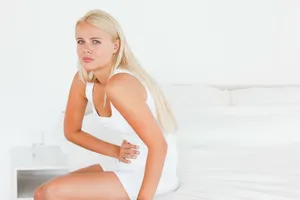 Our royal obsession with Britain's Prince William and Catherine Middleton, and more importantly, when and if they are going to announce that they're pregnant, has shed some light on a common plague for expecting mothers—hyperemesis gravidarum or acute morning sickness.
In fact, when the Duchess of Cambridge was admitted to King Edward VII Hospital in Central London last week due to "excessive vomiting during pregnancy" a cheer went up among pregnant women everywhere, and to the attention Kate's condition brings to a very common nauseating condition stemming from higher hormone levels during pregnancy.
"Once a woman achieves pregnancy the ovary at the beginning and later on the placenta makes much higher levels of estrogen and progesterone; and very high levels of estrogen [100 to 1,000 times the amount of a normal menstrual cycle] in general can have an effect on a part of the brain called the chemoreceptor zone and it causes nausea," says Dr. James Liu, who is the chairman of the Department of Obstetrics and Gynecology at MacDonald Women's Hospital in Cleveland, Ohio.
During pregnancy, the hormone levels can rise so much that excessive nausea can lead to vomiting, as well as dehydration (which my require intravenous fluids and anti nausea medication), and "abnormal placentation" (a condition in which the placenta overgrows). This is extremely common in women carrying more than one baby.
Usually, excessive vomiting is treated on an outpatient basis. However, during cases of extreme dehydration, when mom is unable to keep oral anti-nausea meds down, she may be admitted to the hospital to be administered fluids intravenously and to monitor electrolytes and blood minerals.
The good news for the duchess, as well as other moms experiencing acute morning sickness, is that it typically subsides after the first 12 weeks of the pregnancy.
Source: CNN