Welcome to December, which means tis' the season to give. Sure, you can make a digital donation online or buy a bunch of gifts at your local mall to drop off at your local hospital or homeless shelter—but isn't it more rewarding for you and those you're helping to get hands-on with your volunteer and charity work?
Here are some amazing, creative, and healthy ways that you can give back to your favorite charity, local food bank, or support organizations this holiday season…
1. Support Senior's Needs
As we age, simple tasks, ones we took for granted in our younger years, can suddenly become difficult or altogether impossible. So a senior some love this holiday season by letting them know they are not forgotten.
Become an elder helper when you offer up a list of everyday tasks that you can help a homebound senior with. Bring the whole dang family along to aid with raking leaves, shoveling snow and clearing walkways, offering rides, grocery shopping, or even lending a hand with holiday baking and meal preparation.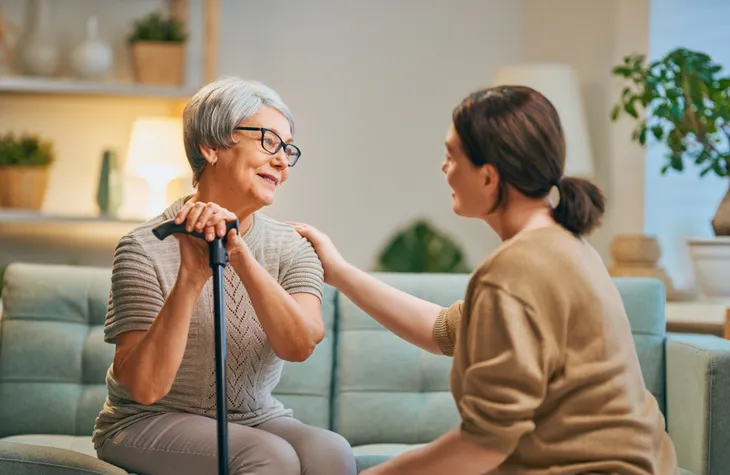 2. Host a Toy Drive
There's no denying the holiday season is all about celebrating with family and friends, and most people do this with gifts and food. While many people are fortunate enough to take part in these traditions, there are many families out there who are less fortunate and are unable to buy gifts for their children or cook up a feast for their family. If you want to do something charitable this year, but don't have time to commit to a date or specific event, host a toy drive or food collection. This is one of the simplest ways to help during the holidays while also having a major impact.
All you have to do is put word out there that you're collecting toys or food for donation and will be dropping them off at a local charity (there are pantry and shelters in nearly every city that take donations around the holidays). You can do this at work or with family and friends. A great example is Toys for Tots, a nonprofit organization that collects toys for underprivileged children. This specific charity has drop-off locations across the country, as well as many corporate opportunities for hosting a toy drive.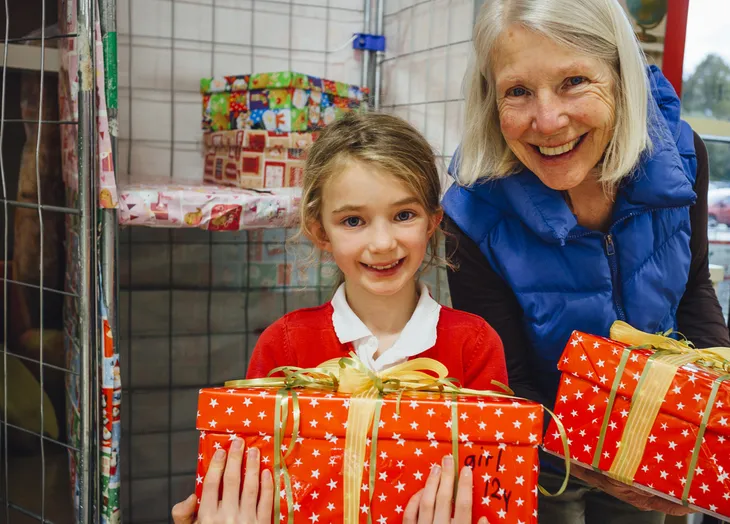 3. Adopt a Family
Unless we step outside of our comfort zone, it's easy to get caught up in our own little lives and forget that not everyone lives the way we do. As sad as it is, there are many people who live less fortunate lives. Sometimes it's by no fault of their own but rather unfortunate circumstances. A lot of the time poverty is a vicious cycle. No matter what city or country you live in, there are people out there who struggle to put food on the table and a roof over their heads.
This holiday season, take the time to think about those who are less fortunate. Many children wake up on Christmas morning with no gifts under the tree or a holiday feast to fill their belly. There are many different charities out there that focus on helping families in low-income situations. Programs like holidayhelpers.org allows families to make a one-time sponsorship to another family in-need to ensure their children have something to open Christmas morning. They also focus on basic necessities including a warm meal, warm jackets, clothing, etc.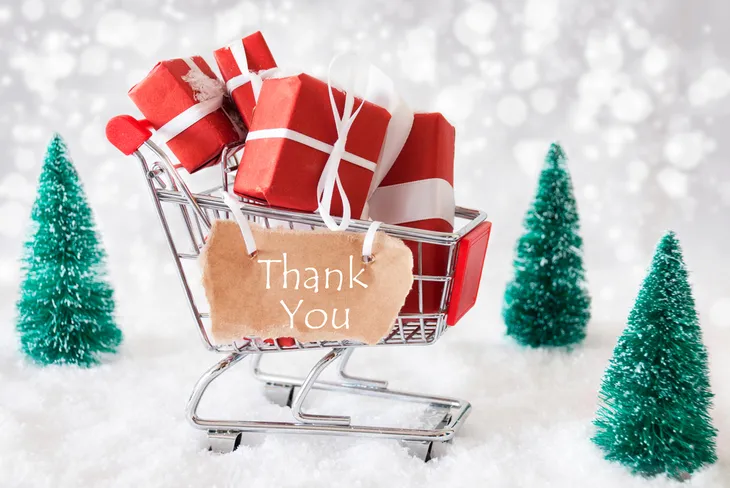 4. Give the Gift of Blood
If you really want to get hands on…or arms on in this case, really give an important part of yourself when you give blood to your local blood donation center. According to the American Red Cross, giving just one pint of blood can save as many as 3 lives!
And blood donation centers require more than just your blood. You can stick around and help serve cookies and juice, book appointments, pass out information, manage donors as they arrive at the center, and more—even if you're scared of getting the actual needle, you're time is still needed and appreciated.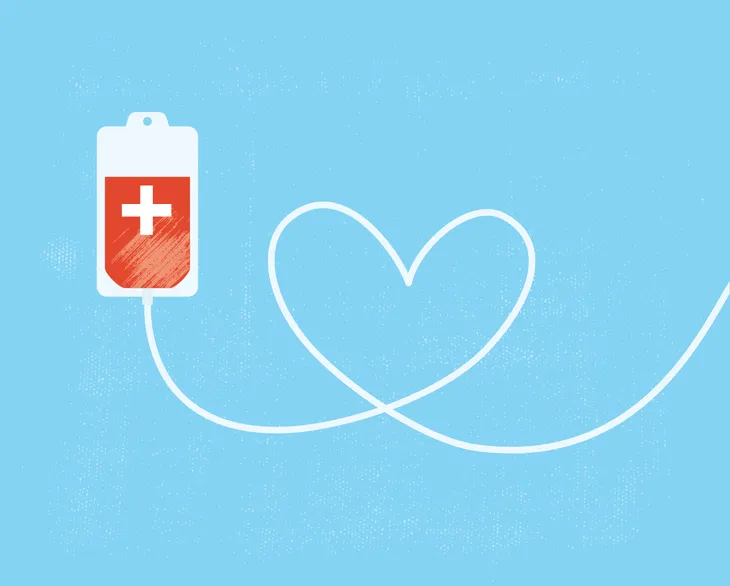 5. Deliver a Meal
Preparing food is one of the many ways that we can show love and gratitude to others. Considering that many folks can't cook for themselves during the holidays—due to a lack of shelter, illness, advanced age or a disability—paying it forward with a home-cooked meal is a grand gift from the heart.
Collaborate with a local food delivery organization and bring the whole family to volunteer at your local soup kitchen. Or prepare comforting, wholesome meal kits for those who can't shop or cook for themselves. If you're not a gourmet, you can always volunteer to deliver meals.
6. Volunteer at an Animal Shelter
Like the Grinch, my heart expands five times whenever I'm in the presence of a furry feline or a perky pooch. That's why I donate my time to my local animal shelter and humane society by helping feed, clean, walk, play with and rub down animals in need of forever homes.
You local animal shelter or animal rescue is always in need of animal-loving volunteers. You can even take in a stray to foster over the holiday season and make a difference in the life of a cat, dog, bunny, hamster, or bird in need.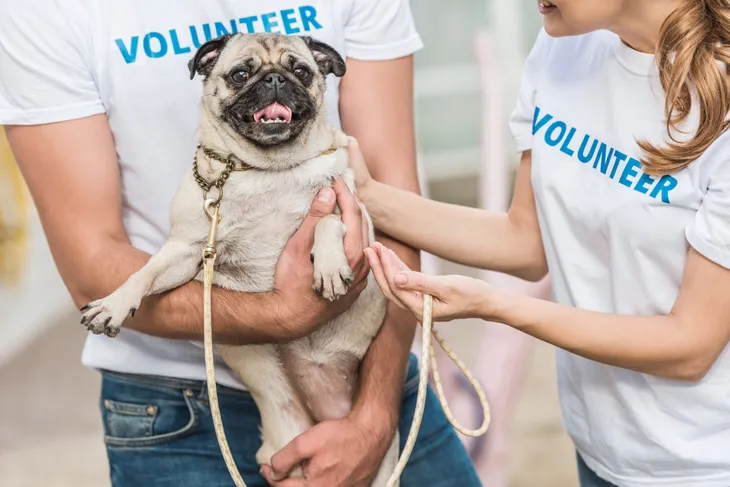 7. Build a Home
Grab a hammer and apply your construction or engineering knowledge in your own community. Organizations like Habitat for Humanity are always looking for volunteers to help build and furnish homes for those in need.
Giving the gift of a clean, safe, and warm forever home to a family in need will be a valuable learning experience for your own children. If you aren't handy with a hammer, donate furniture, appliances, clothing, linens, or offer up temporary space in your own home to a family in need or one arriving as new residents in your country or city.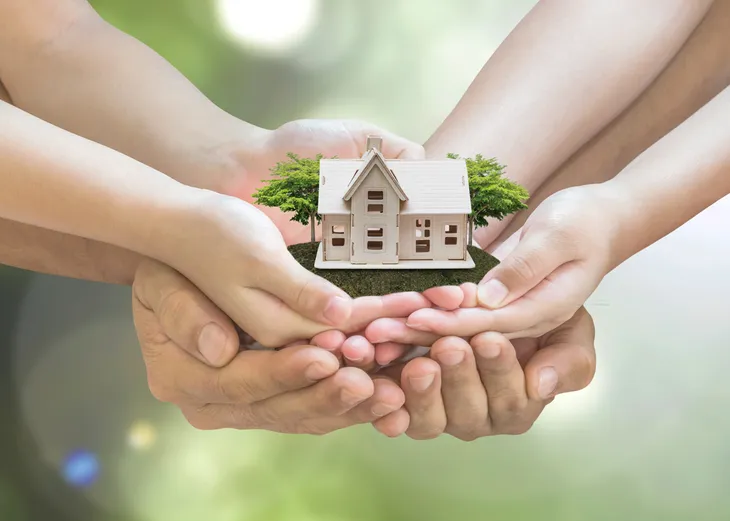 8. Lend a Hand at a Local Shelter
The winter is an especially difficult time for people who live on the streets as they struggle to find shelter and a hot meal. People who live in big cities are exposed to homeless people constantly and in some cases, people who see it often, they've almost become desensitized to it. It's a major problem in the United States that needs to be addressed. While there's not much the average person can do (aside from offering to buy them a hot meal), during the holidays you can do your part by volunteering at a shelter.
Every major city has some kind of shelter where homeless people can sleep or get food. Do some research to learn where your local shelters are and whether or not they are aceepting volunteers. Chances are, they need help! Learn more at the National Coalition for the Homeless website.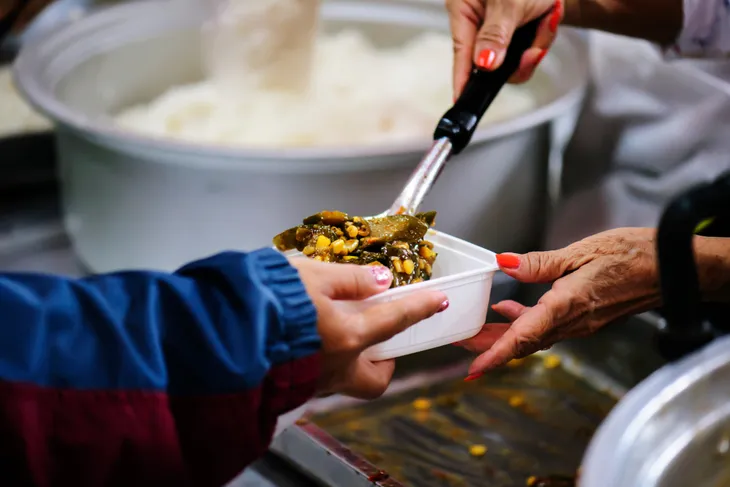 9. Dog Days of Charity Work
It's a dog's life to want to please others. So take a cue from your precious pooch and share the inspiration of pet ownership with others. Many organized charity walks and runs welcome participants to bring a pet along for the trot.
Plus, the presence of a furry friend often raises the spirits of others. You dress up as Santa and volunteer with your pooch (dressed as an elf or reindeer). Visit your local children's hospital or senior's home (with permission) to bring some holiday cheer to those who may feel lonely and miss their own pets.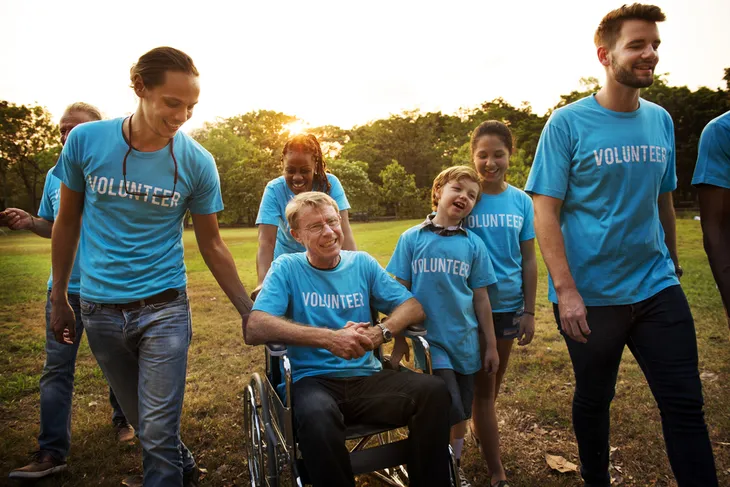 10. Thank a Soldier
Men and women who have served, and currently serve, in our military deserve gratitude beyond Veteran's Day (or Remembrance Day in Canada). Spread some thanks in time for the holidays by sending a care package to soldiers and military personnel stationed far from home.
Take the time to write a heartfelt note in thanks and remembrance. Reach out to non-profits who organize the shipping of care packages to soldiers and veterans (i.e., Operation Gratitude). You can find many others via a quick, geographically targeted Google search.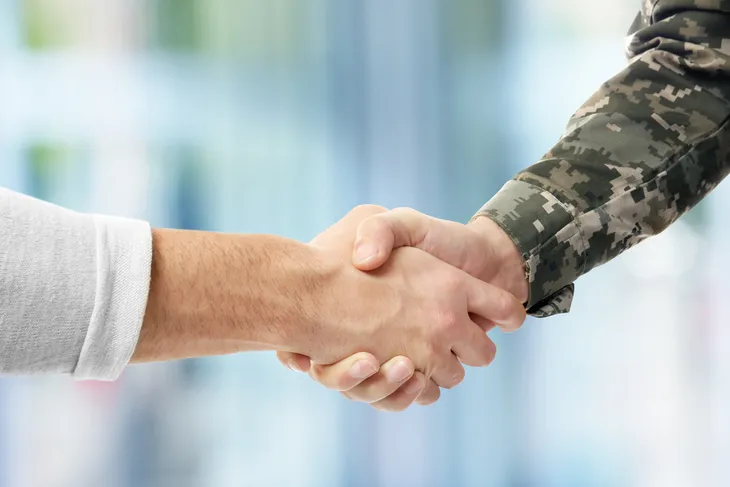 11. Donate Time and Mentorship
We all have a personal and specialize set of skills that could benefit someone else. Maybe you're a whiz with math or a talent with taxes. Perhaps you write a wicked resume or cover letter or can help with college applications.
Make your community and those living it in feel empowered by donating your time to mentoring local school children, college students, reading to seniors, or by conversing with recent immigrants in a new language. Trust me; your community has a mentoring program eager for your skill set!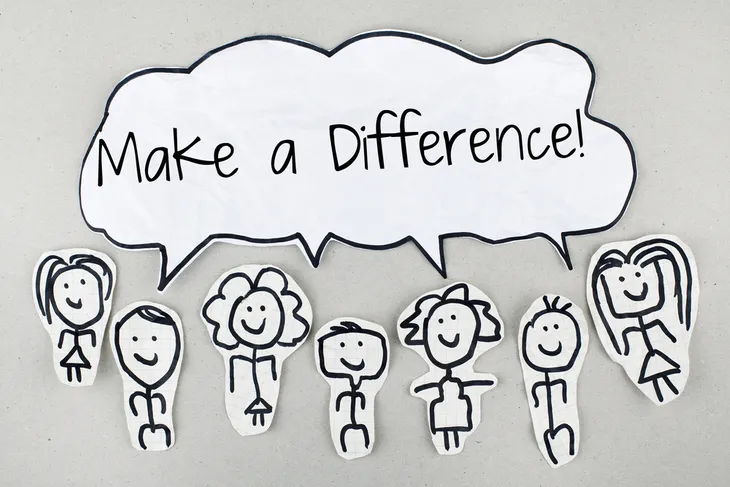 12. Host a Letter Writing Party
You might not have heard of this one before but it's actually a really great initiative. The idea here comes from a campaign called More Love Letters which originated in New York. The goal of this campaign is for people to write anonymous letters to others who are going through a difficult time. While the holidays are arguably one of the most beloved times of year, for a lot of people they can be really difficult.
Lend a hand by bringing a little cheer to someone in need. You can write an encouraging and uplifting letter for More Love Letters 12 Days of Christmas campaign. To volunteer, host a letter writing event with family and friends or with co-workers during lunch one day. It's a good cause to be apart of and could be really fun once you get a group of people together!