Renowned for its emollient abilities, coconut oil is often celebrated as a remedy for just about every natural beautifying trick. From smoothing it from head to toe (and don't forget those rough knees and elbows), coconut oil is both naturally anti-fungal and antibacterial in its uses.
Here are eight luscious DIY uses for virgin coconut oil…
1. For a Close Shave
Sure, you can spend money on an expensive, moisturizing shaving cream at your pharmacy that might give you that close shave you're looking for. However, chances are that anything store bought will be jam-packed with some pretty heinous chemicals.
Do you really think that absorbing all of those toxins via your legs, underarms, and bikini line is worth that price? Instead opt for a truly clean, natural shave by smoothing coconut oil over your skin. Not only will it provide a sleek, close shave, coconut oil is naturally antimicrobial, which is ideal for preventing infection, it will also moisturize your skin and leave you smelling like fresh-baked coconut cream pie!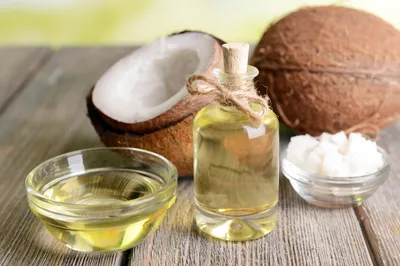 2. Scrub-a-Dub-Dub
I've been guilty of shilling out a small fortune for a moisturizing body scrub that I've maybe used once or twice in my life. Buy a bottle of organic coconut oil and suddenly you have a product that you can moisturize with, shave with, and scrub with—at a fraction of the cost!
Make your own DIY moisturizing, chemical-free skin scrub by combining a half cup of melted coconut oil with a cup of brown sugar (or sea salt). If I opt for salt, I typically mix in a few drops of my favorite essential oils (i.e., lavender or vanilla) for a truly fragrant, skin-refreshing treatment.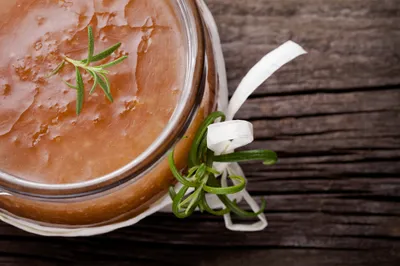 3. Natural Makeup Remover
It always amazes me when I find out that I've been paying an arm and a leg for a store-bought product, like makeup remover, when I could have been using a natural option for half the price all long. This is the case with using coconut oil as a natural makeup remover.
Just swipe a small dollop on a cotton pad and gently wipe away the day's makeup, dirt, oil, and grime. Coconut oil is natural, which means it's perfectly save to use around the thin skin of your eyes, while moisturizing the delicate area. It even works to banish all the residue from stubborn waterproof mascara.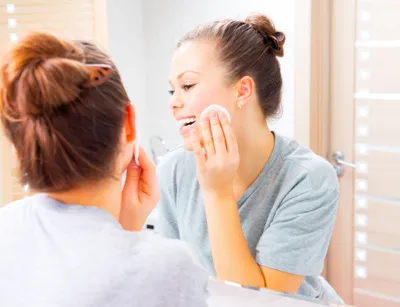 4. Condition and Shine
Have you ever wondered why so many moisturizing conditioners contain coconut oil? This rich, natural oil is gently absorbed by the hair shaft for the ideal deep-conditioning treatment. In fact, you can apply a quarter-sized amount of pure coconut oil directly to damp hair, comb it through and let it sit and prevent the hair overnight.
I apply coconut oil to the ends of my hair before bed and wear a terry cloth head wrap to bed (just to protect my pillow). Letting the oil penetrate overnight replaces protein loss and repairs dry, heat, and winter hair damage. I shampoo and condition the next morning and am left with bouncy, shinny locks with fewer split ends and fly-aways.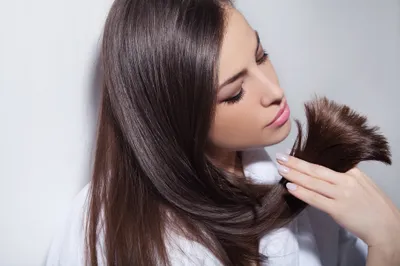 5. Moisturizing Facial Cleanser
Now this may not be the wisest choice for oily, acne-prone skin, however, coconut oil makes a sumptuous, natural face moisturizer as part of your face cleansing regimen. Naturally moisturizing and antibacterial in nature, many women (and men) swear by the rejuvenating benefits of coconut oil for skin prone to dryness or natural aging.
You can use this organic oil as a nighttime moisturizer by applying it in tiny circular motions all over your face and neck with your fingers. Massage gentle as you let the oil penetrate the skin. Remove waxy residue by following up with your normal face cleanser and then moisturize as usual.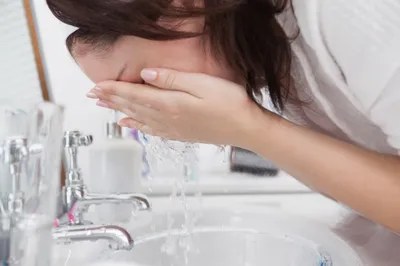 6. Comfort Raw, Dry Hands
If excess dish washing, gardening, or work (yes it's even great for guys) has left your hands dry, chafed and painful moisturize with organic extra virgin coconut oil. I keep some right beside my kitchen sink and apply instead of hand lotion after every wash.
In find that my hands become extremely dry if I have a cold and am washing my hands more than often. To prevent raw hands, I'll carry around a little vial of coconut oil in my purse and rub a small around directly over my digits to keep my hands soft and moisturized despite constant washing.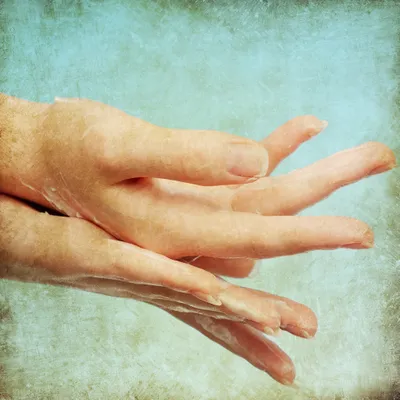 7. Rejuvenate from Head to Toe
Deep penetrating and naturally moisturizing, coconut oil is the ideal natural body moisturizer—from head to toe! Apply virgin coconut oil over your entire body right after a bath or shower to lock in moisture from dry- and irritation-prone skin.
I apply it to my dry elbows, knees, ankles, and even after to much sun exposure to speed up healing and prevent flaking. On top of the extra smooth and nourishing powers, coconut oil smells divine so you may not even have to apply a fragrance or scented body lotion to smell wonderful all day long.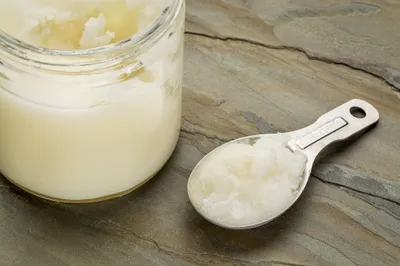 8. Illuminating Highlighter
For glowing, young, radiant skin, look no further than coconut oil. Following a night of poor sleep, you can banish your worst beauty nightmares. Fake a bright and bushy eyed look by swiping a bit of coconut oil as a natural highlighter over cheekbones and at the outer corners of each eye.
Coconut oil has light-reflecting properties that make skin glow, which is why it's a common ingredient in eye serums and illuminating skin products. Banish those dark-circles and add a refreshing and illuminating glow to your cheeks by sweeping a little bit of coconut oil right over your makeup.