Do you feel like your face needs a pick-me-up? The winter blahs can take a toll on your skin and leave your face feeling dry and dull. The good news is, there are countless ways to perk up your skin and give your face that natural glow it's been missing for months.
From makeup tips and tricks to skincare do's and don'ts, these are the easiest and most effective ways to a fresher face. Follow these steps to regain that radiant glow…
Brighten Your Eyes With Shimmery Shadow
Choosing a light, shimmery shadow for your eyes will perk them up and make you look more awake. To really make them pop, add a dab of white shimmer to the inner corners of both eyes towards the nose, stopping just before the bridge of your nose.
This 30-second addition to your makeup routine will work wonders on your overall glow. By adding a shimmery shadow that reflects the light, you're eyes will appear bigger, brighter, and more vibrant. This simple dab of eye shadow in the inner corner is a great trick when you didn't get adequate sleep the night before, but want to look well rested.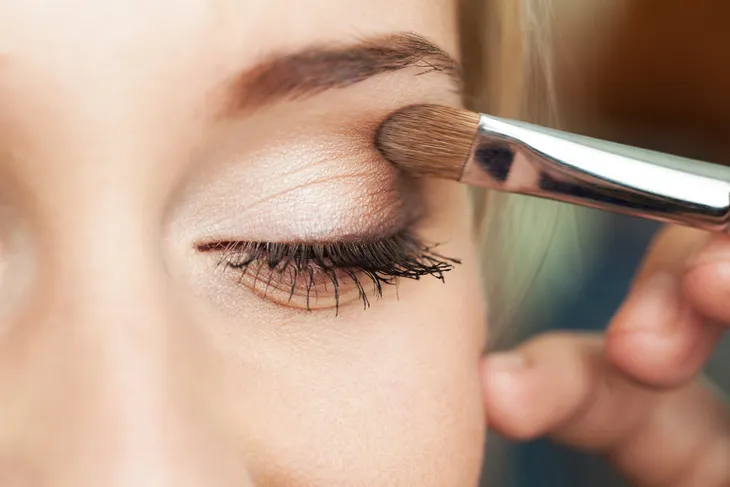 Blush Your Way Back to Beautiful
Sweeping on a layer of light pink or peach blush will give your cheeks a boost of color and make you look fresher instantly. We suggest light pink or peach (or apricot) because they are both natural shades that will add a bit of pick-me-up to your cheeks. You can apply blush to the apples of your cheeks in a downward motion.
The key is not putting on too much. One light layer of a pale pink or peach will do the trick. Brush the blush from the apples of your cheeks and be sure to blend it will all the way back along your cheekbone to the side of your face for a more natural look.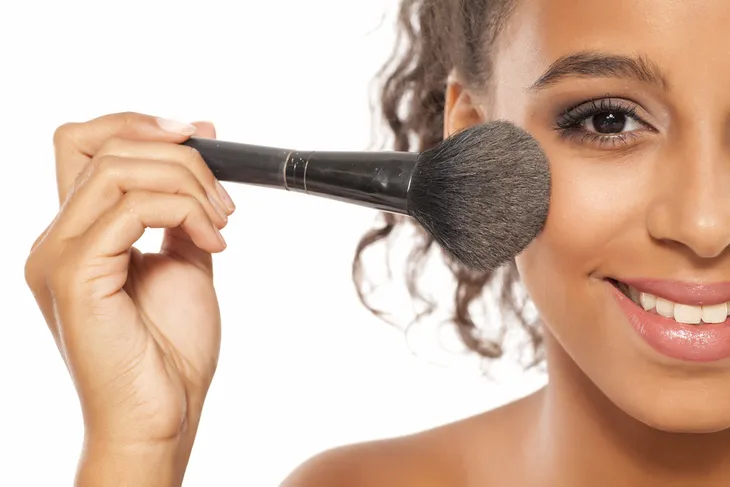 Go Light on the Foundation
A natural look is important when it comes to achieving a fresh face. The more makeup you cake on, the drier and pastier your skin will look. The best way to get a natural glow while still providing your face with the makeup coverage it needs is by mixing your foundation with a dab of moisturizer. You want to blend foundation well, especially around the outside of your cheeks and chin.
A light coat of liquid foundation is all you need (in addition to a light sweep of blush). Don't add powder overtop of your foundation as powder is known to sink into the fine lines on your face and make them much more noticeable.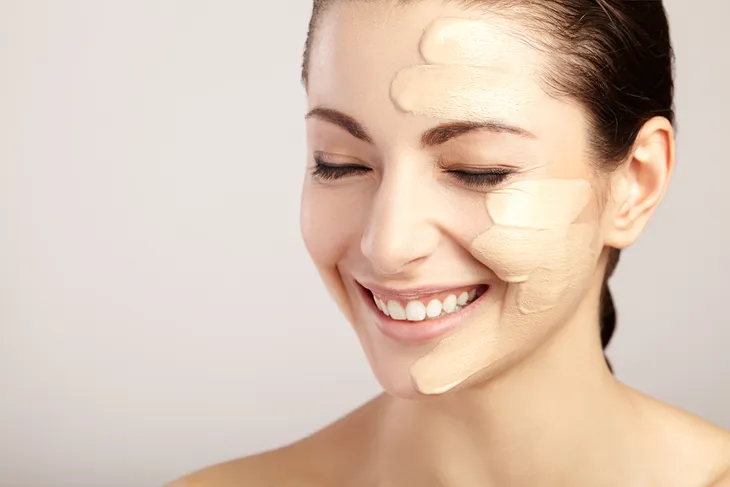 Tame Your Brows
Keeping your eyebrows sleek and clean can give you an instant eye lift. Make sure there are no loose hairs flying below your brow line as these tend to create noticeable shadows. Fill in any white spots on your brows with a matching shadow to give them a more defined look.
Rub a dollop of moisturizer (or hair gel) over your brows to keep them in place throughout the day. There are also specific brow gel lotions that you can purchase at the drugstore or beauty supply store to keep stray hairs in place.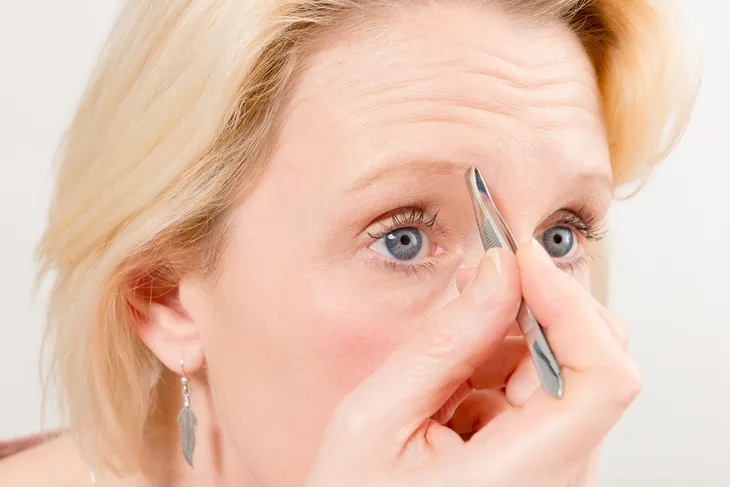 Illuminate Your Cheekbones
Adding a dash of shimmer to your cheekbones will light up your entire face. Get this amazing glow by adding a light layer of moisturizer over your blush. Immediately after you apply the moisturizer to the highest part of your cheekbone (see photo below), sweep on a very light layer of shimmery white (or light pink) shadow or illuminator.
The shimmery powder on your cheekbones and swept over the bridge of your nose will have a brightening and illuminating effect. The shimmer will reflect light back onto your face for a look that says, "I'm refreshed," even if you didn't get a full eight hours of sleep the night before.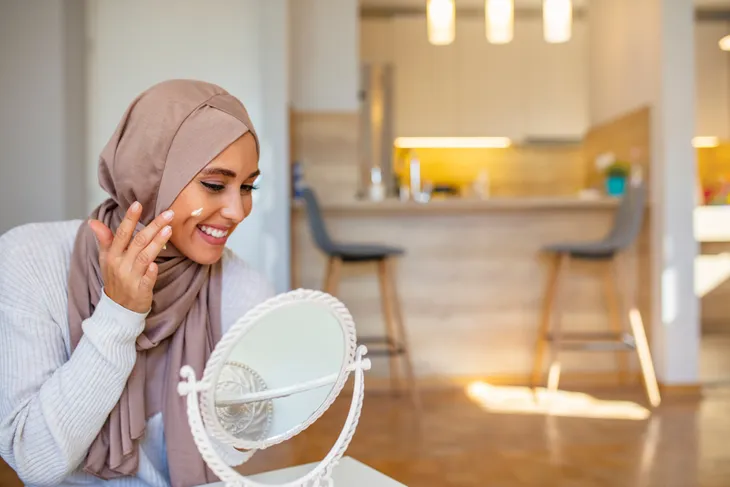 Lighten Your Lips
Lighten up your lips and give them a healthy new look by adding a layer of light pink (or nude) lip gloss. Don't use lipstick as it tends to make lips look dried out and pasty. Look for a moisturizing lip gloss, which means that the actual product has moisturizing abilities so that your lips won't become parched and dry out.
There is nothing that says tired more than flaky, dry lips. For a fresh faced look, you want a lip gloss with tons of moisturizer and a very subtle hint of color. Look for a color that suits your natural lip color. For instance, a kissable pink, peach, apricot, or blush color will add a bit of zip to your pout without looking to fake and made up.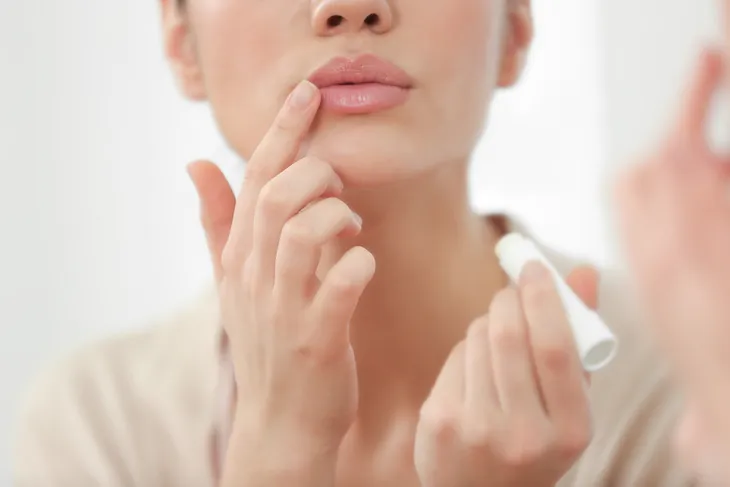 Make the Most of Mascara
Keeping your makeup light and fresh is the easiest way to a glorious glow. However, one piece of makeup you don't want to throw away is mascara. A light coat of mascara on the top lashes will wake up your eyes and make them look bright and beautiful. Curl your lashes before you put your mascara on for an even brighter glow.
One coat of mascara is enough. Too much will make your lashes look caked on and overdone. Not to mention too many swipes of mascara will create a bumpy, clumpy look. There are mascara products that pride themselves on giving that full lash look. This means that you can apply more than one coat without leaving your eyelashes clumpy and stuck together.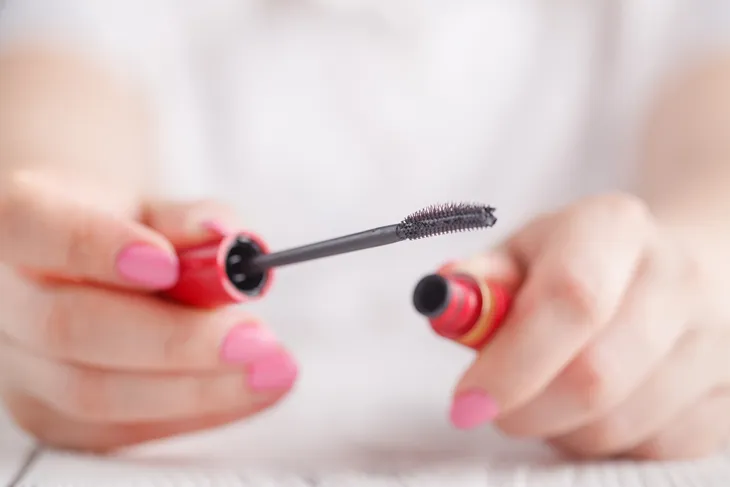 Rock a Sleek Ponytail
A great way to look fresh faced and beautiful is by pulling your hair back tight. Rocking a sleek ponytail will make pull back your skin and make your facial features pop. Tying your hair back into a sexy ponytail while following the other steps on this list will ensure you look your very best from the moment you wake up until the moment you go to bed.
Plus a ponytail is a very no fuss look. You can skip a day of hair washing and styling using hair products and tools (i.e., straighteners and curling irons) if you opt for a sleek pony tail. If you're hair is too oily, use a bit of dry shampoo. Apply directly to your part and work away oily buildup.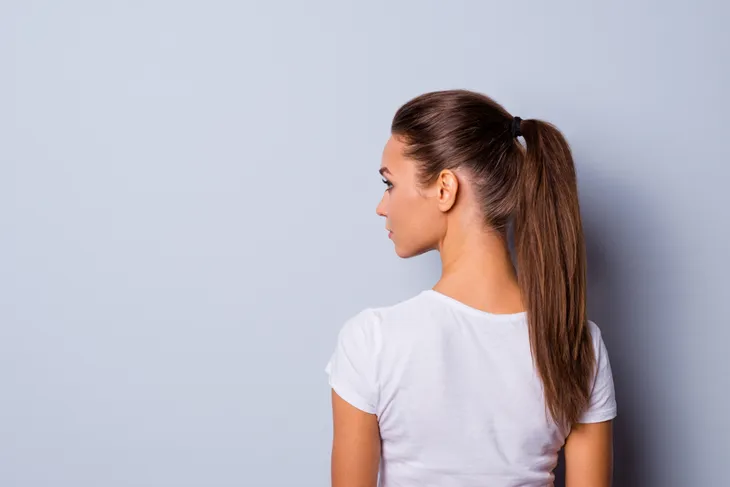 Make Your Whites Whiter
If the white part of your eyes isn't white it can make you look tired and dull. There are several ways to make your whites whiter. Changing your eating habits to incorporate more fresh fruits and vegetables and reducing the amount of alcohol you drink can go a long way in brightening your eyes.
For temporary relief you can use Visine (or other store brand) eye drops but prolonged use of drops for cosmetic purposes should be avoided. Instead, opt for a bottle of natural tears, which contains no added red banishing or chemically harsh ingredients. These are simulation natural tears, nothing more. However, if ocular lubricant appears discolored, or if you have a bacterial, viral, or fungal eye infection, refrain from using these products.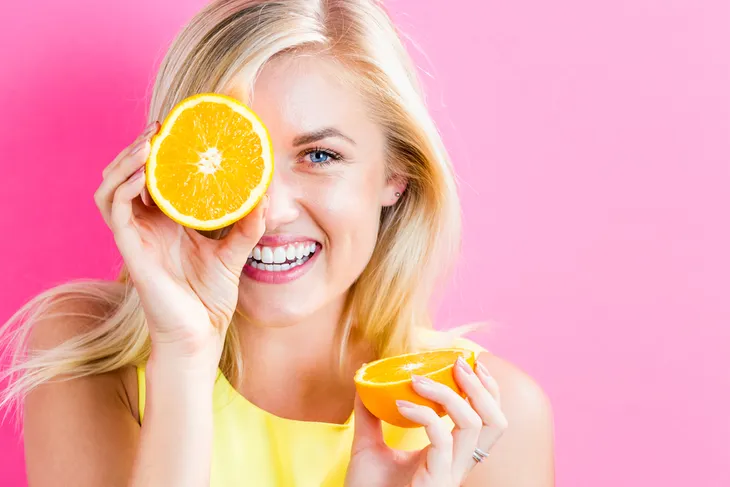 Exfoliate
Exfoliating your skin is probably the most effective way to go from drab to fab in a matter of minutes. Remove excessive skin from your face by using a gentle exfoliator every day. When purchasing an exfoliator, look for products that are specifically designed for your face.
Using your body exfoliator on your face will be too rough and will risk damaging your skin. A gentle, facial exfoliator will do the trick and can be purchased at any drug store for about $10. You can also find an exfoliating glove that can be used a few times a week to slough away dry skin and encourage the rejuvenation of fresh, healthy cells. Chemical exfoliators such as AHA or retinol based products used regularly will help to remove dead skin, help fight photoaging, and give you that healthy glow.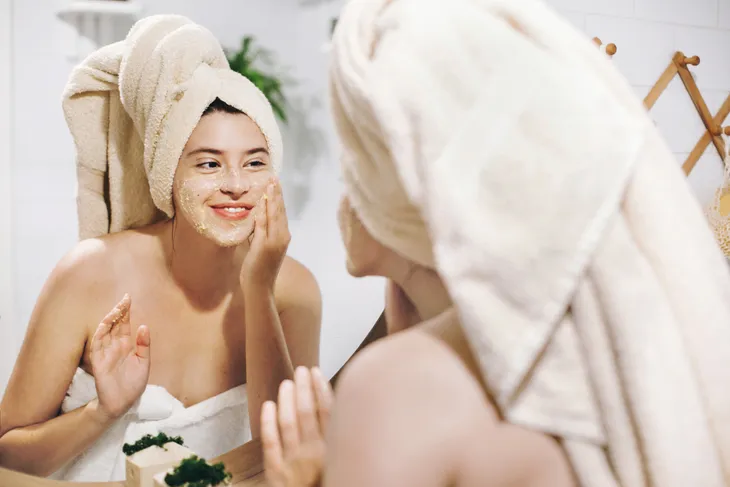 Looking for other beauty tips? Check out these related articles: