Mother's Day is fast approaching and while the standard flowers and dinners are always nice gifts, you have other options for treating dear mom to a day that she deserves. This year, surprise your special lady by choosing one of these health-related gifts that can be fun, thoughtful and unique.
Your gift may help you earn top spot among your siblings by showing mom you care about her health and wellness. The following 10 healthy gift ideas make Mother's Day an extra special day all year long. After all, mom spent years caring for and raising you, and she did a stellar job…
Massage
Most moms are arguably in need of a massage to work out the kinks caused by a busy life and hectic schedule. And a massage might not be something mom would treat herself to. Make Mother's Day the perfect opportunity to pamper mom and help her relax. Even if she sees a massage therapist on occasion, it's still nice to be treated to something like this at a fancy spa. Or maybe it's an opportunity to encourage her to try a different type of massage (i.e., hot stone) from the style she normally gets.
The standard massage focuses on soft-tissue work, but other popular types include deep-tissue, hot stone, Swedish, and cranial massage. If your mom is open to natural healing, you could send her to a reflexologist. Regardless of what you choose, turn her gift into a spa day by adding a mani-pedi and facial for a full day of pampering and relaxation. Mother-daughter massages and spa days are also an option, giving you special time with your mom. A little bonding can help you reinforce how awesome she is and how special she is to you.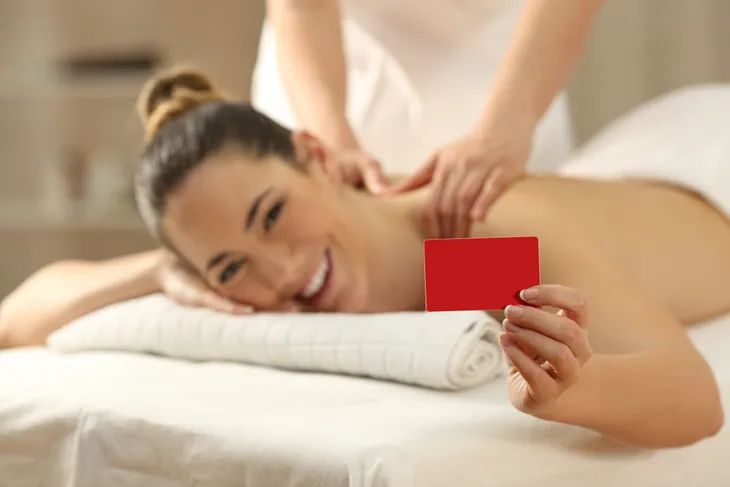 Healthy Picnic
Being outdoors can do wonders for your mood and health. Cue a healthy picnic for a special Mother's Day gift that takes the fun al fresco! Picnics are fairly easy to prepare, so if you aren't known for your abilities in the kitchen, a picnic is a good alternative to cooking a big family dinner to thank mom for everything she's done. Simple wraps with veggies and deli meat along with fruit and raw veggie-based finger foods can make up the meal. Don't forget the heart-healthy red wine (or non-alcoholic sparkling wine) to toast to your mom.
You can pack everything into a cute basket or backpack and let mom take the picnic in a bag home with her to use in the future. Use Tupperware containers and sealed drink bottles to make sure the contents don't spill or leak. Make sure to pack a cozy blanket to sit on and act as your food setting. To extend the healthy picnic, you could make a full afternoon of your adventure by heading to a local trail or park, and spending a good part of the day hiking with mom.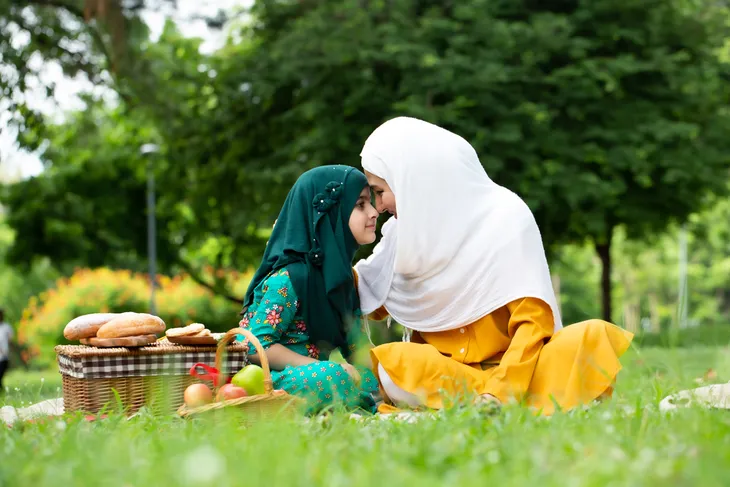 Yoga Kit
A yoga kit is an ideal healthy gift idea for mom. Not only is yoga good for you—it's a versatile type of workout that people of all fitness levels and ages can enjoy. There are so many types of yoga out there and popularity has grown to the point where you have your pick of classes, instructors, DVDs and books for all exercise preferences. With a yoga kit, you can pick up a pre-packaged bundle of items that include a yoga mat, carrying case, blocks, straps, DVDs, music, and even a handy yoga how-to guide.
If you want to get creative, create a package of yoga items and tailor it to your mom's exercise preference or skill level. You could also include an introductory pass to yoga classes at a local studio. And if you're up for some mother-daughter bonding time, you can try out a new class together. This Mother's Day gift is healthy and it allows mom to experience a new, healthy hobby that she may really enjoy.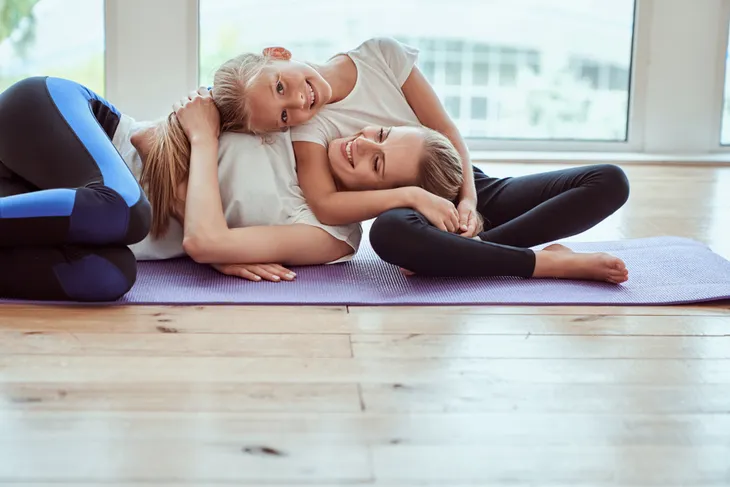 Fun Fitness Class
From Zumba to hula, physical activity no longer feels like a chore with all of the fun fitness classes to choose from. More and more group fitness classes are emerging that offer fun and exercise for all ages and fitness levels. That means you can easily find one to do with mom!
This health-infused Mother's Day gift offers an opportunity to try a type of exercise that neither of you have tried before. Learning is part of the fun and you'll create some great memories together. So if you think your mom would jump at the chance to try something healthy and new, check your local gyms and recreational centers for classes, and take your pick of Zumba, boxing, aqua fit, belly dancing, hip-hop dance, or even burlesque dancing.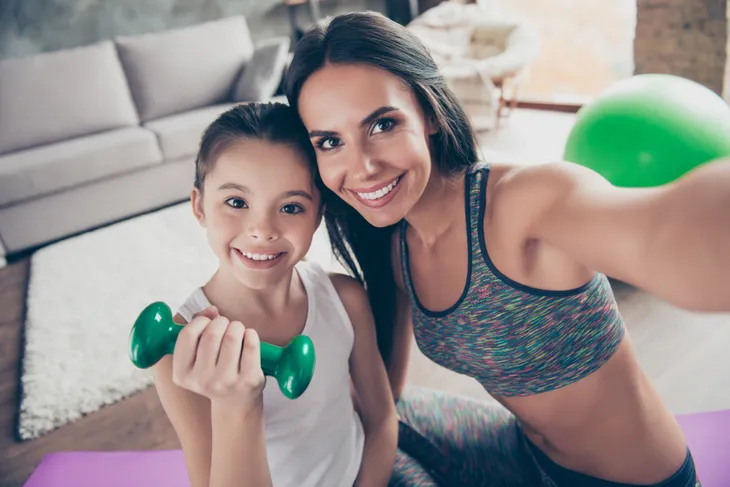 Fitness Tracker
Fitness trackers are offered by pretty much every major tech and gadget company. There's a big market for tracking your fitness and diet to help you live a more balanced, healthy lifestyle. A fitness tracker for Mother's Day is a gift that keeps on giving because if your mom uses it right, she'll be using it every day. Trackers vary in features, but there's usually an app or built-in program that allows you to enter personal health details (i.e., age, what you eat, type and length of exercise, and fitness goals).
Many fitness trackers help you set goals and provide reminders and motivation to help you meet those goals. Consider the type of activity your mom is into. For example, there are fitness trackers targeted to popular types of exercise, including running, walking, swimming, and cycling. Some are completely waterproof and are actually supposed to be worn while swimming. Others can automatically switch modes if she does a variety of activities. You have a lot of options to choose from for mom.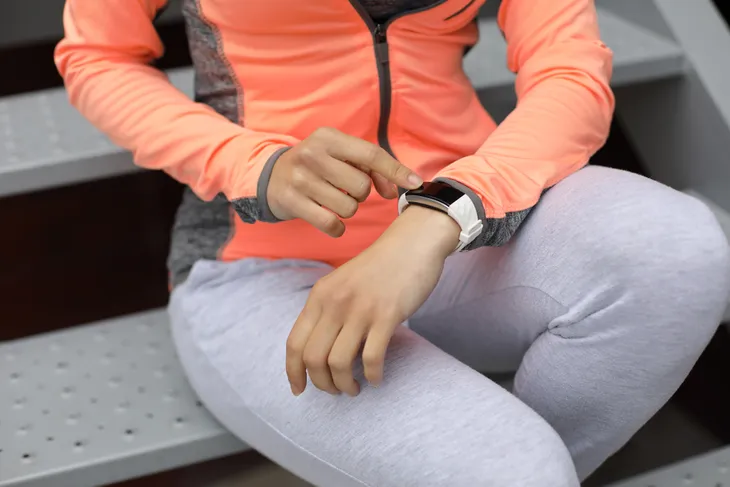 Cooking Classes
If you're looking for a more unique Mother's Day gift, cooking classes are a good option in most urban cities. Not only is cooking fun and creative, but the saying is true: "food brings people together". Since one-on-one time is always a gift in itself, you could join your mom for a night out while you learn how to cook something new together. After you've brushed up on some new skills and dishes you may decide to set a date to cook together again, this time at your own home or for the family at the next get-together.
The class doesn't need to focus specifically on eating healthy, though it can. There are other options for themed cooking classes that focus on a type of cuisine that's naturally healthy. Many European diets are filled with fresh produce, meats, and seafood that are rich in nutrients, including antioxidants, vitamins, and minerals. As a result, you and mom will reap many health benefits from eating certain types of cuisine. The Mediterranean diet is one well-known for its heart-healthy benefits.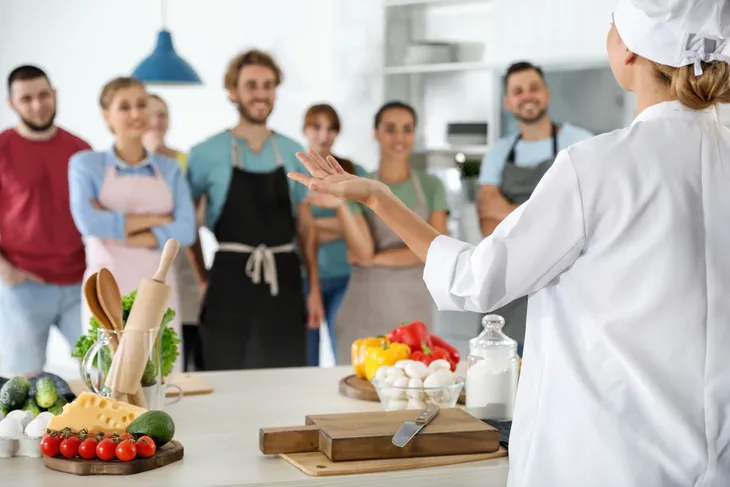 Healthy Gift Basket
Healthy gift baskets are often given as birthday, bridal shower or baby shower gifts, so why not give mom the gift of healthy, edible beauty too! The baskets I'm referring to are essentially carved fruit presented in a unique floral arrangement style. Often some kind of melon is carved with a phrase or a face, or used as a bowl, and fresh fruits (i.e., berries, bananas, and grapes) are carved into flowers and mounted on sticks.
This healthy but thoughtful gift doesn't have to be fruity. Your healthy Mother's Day basket can be filled with herbal and specialty teas that contain wellness properties and promote healing. Attune you basket to mom's needs, for instance, you can find everything from natural sleep aids to stress reducing teas, or vitamin-packed, energy-boosting brews. Pair the teas with a new teapot or mug with a pattern you know mom will love.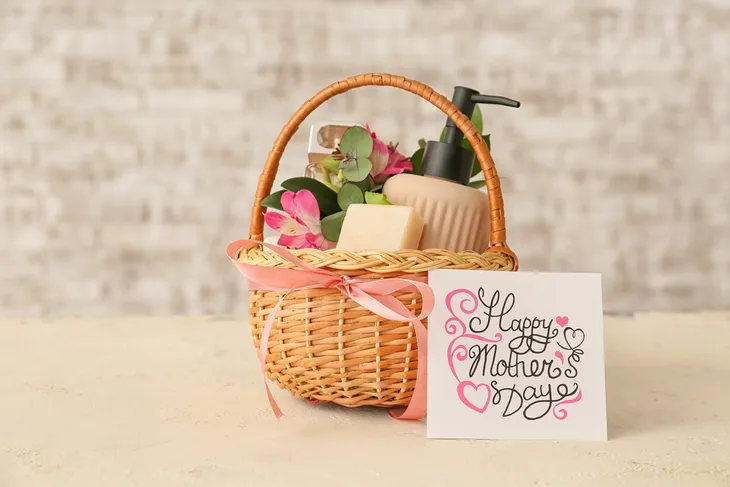 Wake-Up Light
A wake-up light is essentially an alarm clock that slowly fills your room with light, gradually pulling you from your sleep into consciousness. If you haven't used one, you might be skeptical, but many people swear by them. Wake up lights range in price, but you don't need the top of the line with all the bells and whistles. For instance, cater the features to mom's morning routine. Would she like light changing colors or just a simple light that emulates a sunrise? You can also find options with relaxing music or nature sounds.
Doctors and health experts are continuing to realize just how important a good night's sleep is to your health, and part of a good sleep is waking up properly. With a wake-up light, your mom can enjoy the benefits of starting the off day right. After all, we all know how waking up cranky can set the tone for the day. A wake-up light offers a healthy solution that can make a huge difference in mom's mood.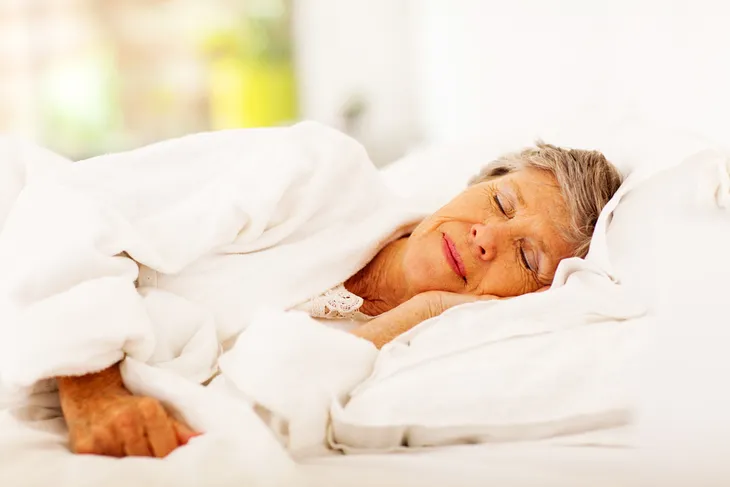 Herb Garden
Fresh herbs add flavor to food, more so than dried herbs. If mom's a gourmet who loves to cook, she would likely enjoy a lovely herb garden for Mother's Day. Herb gardens usually come in planters packed with several kinds, some of which include basil, chives, dill, rosemary, mint, parsley and thyme. They smell nice, are very easy to care for, and most herbs will grow back after you've taken their leaves, providing a lasting gift and constant stock of herbs that mom can use year-round.
Giving an herb garden for a gift can be fun for the gift-giver too. While you can buy ready-made herb gardens at nurseries, you can also easily make one yourself. This would allow you to choose the color and style of pot or planter and the herbs to go within. This lets you hand pick your herbs based on your mother's style of cooking or herbs you know she loves. Just make sure you get the right soil and provide a set of care instructions along with your gift.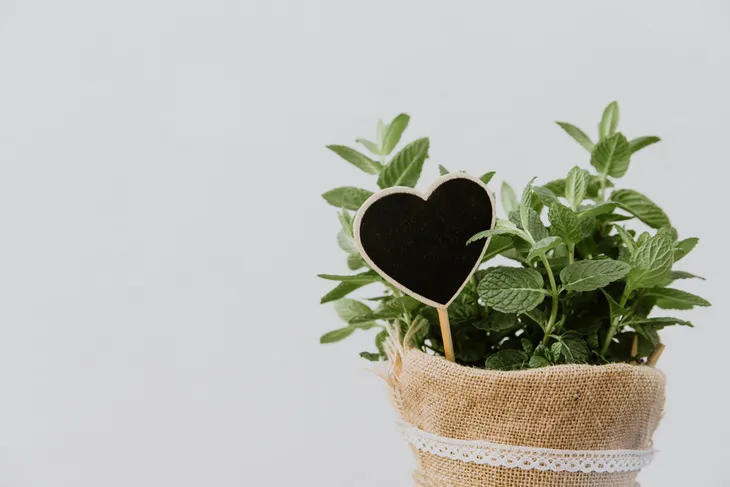 Exercise Attire
There are many benefits to wearing the right clothing for exercise. If you have an active mom, exercise clothing is a practical, but thoughtful Mother's Day gift. Choose your clothing for cold or hot weather, and rain or sun. Beyond this, you can look for basic sweat-wicking materials, breathable designs, and durability to expand mom's workout wardrobe.
For instance, a weatherproof jacket works for the mom who loves walking or running in all types of weather. Yoga pants and capris are obviously good for yoga, but provide comfort and versatility for other forms of exercise too. If you aren't comfortable buying clothes for your mom, a gift card to her favorite sports clothing store could be just as nice as hand-selecting the clothes yourself. You could even turn your gift into a shopping trip and help her pick out some new garments for her exercise wardrobe.