A dog park is one of the most popular places to go with your pooch to let him run and socialize, but if this is your first time visiting an off leash dog park, there are a few things you need to know before you walk through the gate.
It's not just about following the dog park etiquette, it's about keeping you and your dog safe while at the dog park. Here are the essential things you need to know to have a safe and enjoyable time at the dog park…
1. Make Sure to Follow Dog Park Etiquette
Most dog parks are owned and operated by the municipality in the city where they're located and city by-laws require your dog to be wearing his current dog license tag and up-to-date vaccination tag at all times. Animal control officers frequently visit off-leash dog parks and check the dogs to make sure the animal is registered with the city.
Because your dog will be interacting with other dogs, you want to make sure your dog's vaccines are up-to-date. You also want to ensure you have control of your dog at all times and stay with your dog while at the park.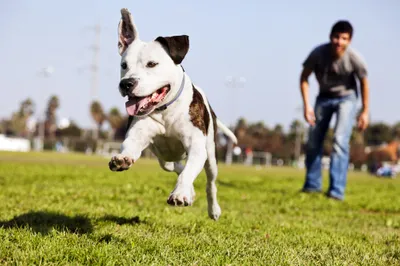 2. Take Your Dog's Leash Off
It's called an off leash park for a reason. Walking your dog on leash from the car to the gate of the park is fine, but as soon as you walk through the gate, take your dog's leash off. Keeping your dog leashed in the park can really stress him out, especially if all the other dogs are coming to say hello. If you're nervous about meeting the other dogs, just imagine how he feels. Letting him meet and greet the dogs on his own terms and allowing him to move freely will help diffuse any issues that may arise.
Another reason to take the leash off is that he and other dogs can get tangled up and potentially get hurt. If you're concerned about the other dogs in the park, than hang out for a few minutes at the fence and watch the other dogs play. You'll be able to tell if there are any dogs that you may want to avoid.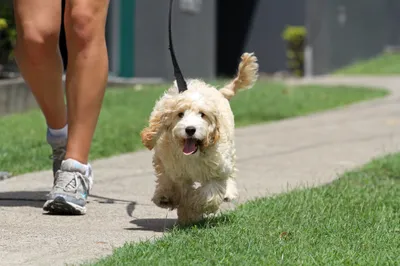 3. Pick the right park for your dog
Before you venture out to a new dog park, chat with friends and neighbor about the local dog parks. Chances are, they'll know the reputation associated with each park. Evenings and weekends tend to be busier, so if this is your first visit, try going early in the morning on a weekday to get a feel for the park.
The park you visit should be maintained. The grass should be cut, wood chips should be covering bare patches, and broken toys and poop bags should be disposed of properly.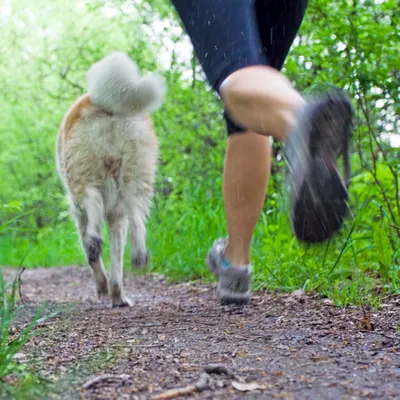 4. Don't forget to bring your supplies
A pocket full of poop bags, a jug of fresh water and a bowl are dog park essentials. Avoid bringing in dog treats in your bag unless you want a bunch of dogs hovering around you. If you're planning on having a snack yourself, leave it in the car. You can't expect dogs to leave you alone while you eat your sandwich.
If you bring your kids to the dog park, make sure they are old enough to understand and follow the rules. The dog park is for dogs. Kids must respect that this is a place for dogs to play and some dogs may not be as trust worthy as your own four legged companion. And most importantly, pick up after your dog!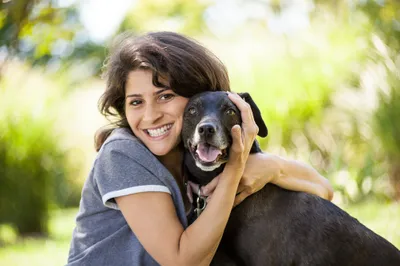 5. Have fun watching your dog play
One of the main attractions to off leash dog parks is the freedom they offer. Dogs are allowed to interact with each other without being hindered by the leash. You'll be amazed at how they run and play with their new friends. Keep a watchful eye and pay close attention to the body language of your dog and the other dogs in the park.
Every now and then, call your dog back to you and remind him that you're still there. If you're dog likes to play fetch, bring a ball with you. When it's time to leave, call him over and encourage him to follow you to the gate. Once you're ready to leave, clip his leash back on.