When life gets turned upside down, it's hard to maintain a sense of normalcy. You're getting used to working from home and adjusting your social schedule, all while keeping up with news reports. It's comforting to find new ways to enjoy what you used to do, like eating your favorite food.
Many restaurants and stores are remaining open for delivery. Right now, the new normal is ordering take-out instead of heading out to town for a nice meal. You can also request for a store to deliver groceries if you're self isolating or simply trying to limit the number of times you leave your home.
Before you research which restaurants and grocery stores offer delivery in your area, read these tips and tricks for contactless shipments…
Request During Ordering
The idea of contactless deliveries is nothing new, but now it has become the new norm. Businesses know it's an easy way to stay open and keep their customers engaged without putting anyone in danger. Many large brands have made contactless delivery part of their standard service, but smaller businesses may not have the resources to do the same.
When you call your local grocery store or diner, ask if they have contactless delivery. It may not be listed on their website or app because they don't have the time or staff to update everything. They'll clarify if they offer it. If not, you can shop elsewhere.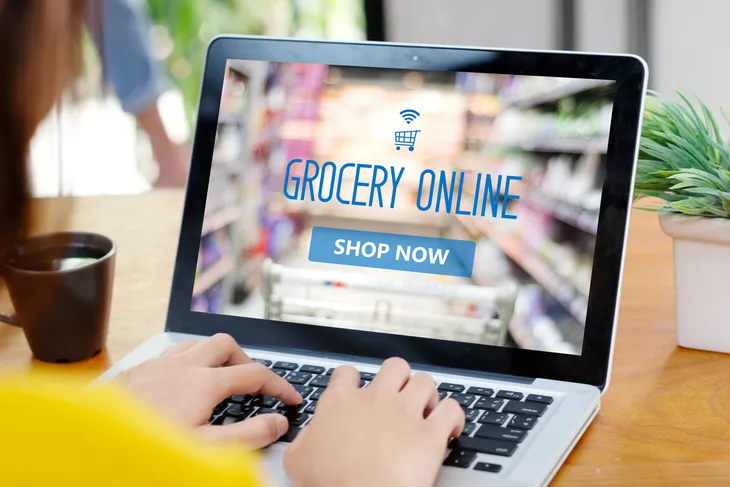 Write Your Delivery Instructions
You might want to order through a delivery app, but there's no contactless option built-in. When you finish creating your order, look for a box labeled "additional instructions." That's where you can request contactless delivery.
You could ask them to call when the food has been dropped off so that it doesn't get cold. You may also request additional help, like putting frozen foods closer to the door so they can be put away first. It's OK to get specific. Delivery drivers want to help as much as they can, but they won't know how to do that unless you address your needs.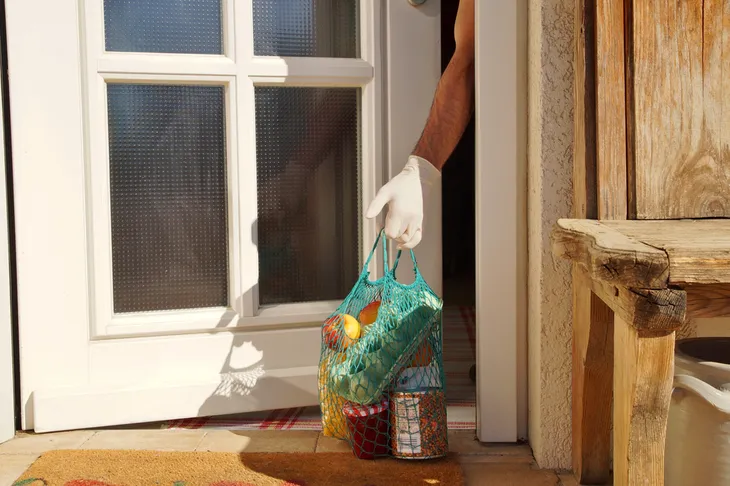 Don't Get Distracted
After you place your order, you might start on a project for work or begin an online class. Even if you're in the other room taking care of your kids, you may not hear when the delivery driver knocks on your door.
The U.S. Department of Agriculture (USDA) recommends throwing out unrefrigerated food if it sits in temperatures above 40-degrees Fahrenheit for more than two hours. If your lunch delivery sat on the porch for a few minutes, it's likely fine, but a few hours is a different story. This also prevents any potential for stolen deliveries and packages.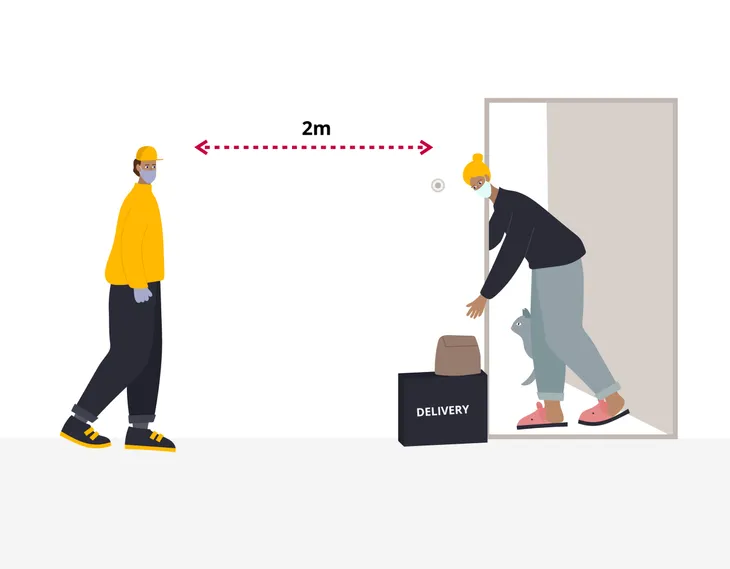 Support Locally Owned Businesses
It's tempting to order food from chain restaurants, but when businesses face a time of crisis, it's better to support family-owned restaurants. They don't have the same revenue to survive a crisis, so they need your help. Unless you've lived in the same city for years, you may not know which businesses are locally owned.
Use an app like LocalEats to find the most popular local dining establishments. You can search online for the dish you crave or the neighborhood you live in. Read reviews and place your order when you've found a family-owned alternative to your favorite chain restaurant food.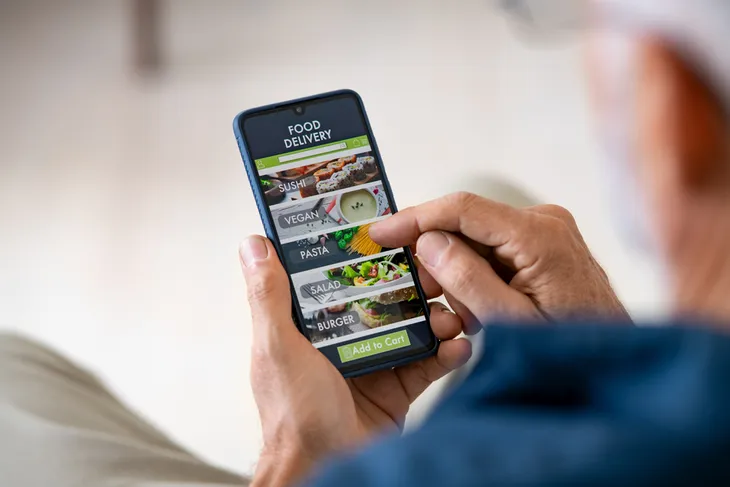 Grab with Gloves
Anyone with a higher risk for illness should take extra precaution with deliveries. Avoiding a receipt or the exchange of cash is great, but what about those packages on your doorstep? Bacteria can linger on boxes and bags which poses a threat to those who are more likely to become ill.
Before ordering anything, make simple cotton gloves for grabbing deliveries. You can wash them after a single use and enjoy the peace of mind that there's an extra barrier between you and any potential bacteria or virus. Just remember, the gloves will still spread disease, so you'll need to wipe down whatever you touch after handling your delivery. Also, there's no replacement for washing your hands before and after handling food and/or packages. The Centers for Disease Control and Prevention (CDC) recommends washing hands for 20-seconds with warm water and soap.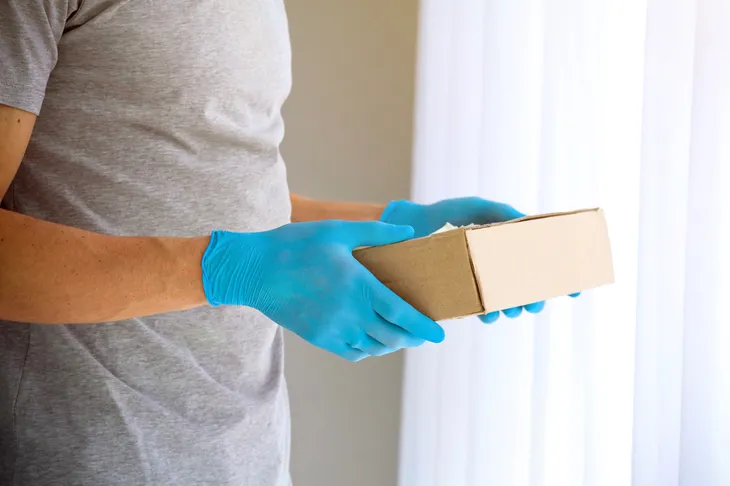 Don't Spray Your Deliveries
Some people are concerned that bringing outside deliveries into their homes could expose them to bacteria and viruses. It's led to more than a few people spraying their deliveries with disinfectants. Although it's acceptable to be concerned about germs on deliveries, you should never spray or wipe down anything containing food with disinfectants.
Household cleaning supplies aren't supposed to come into contact with food. People who mix the two end up in hospitals with unintended poisoning symptoms, like nausea or lightheadedness. Instead, simply wipe the packages and wash your hands before and after handling to prevent the transmission of any viruses.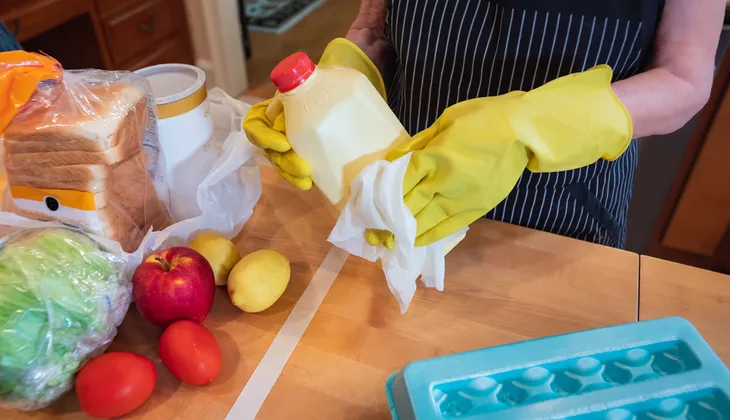 Leave a Sign
Many restaurants are still getting used to the process of contactless delivery, so it may not always go as planned. In addition to including them in an online order or over the phone, you could also leave a sign on the door. This way the message gets directly to the person who's delivering your package.
Your sign can cover whatever you want your delivery driver to know, including the request of a phone call when the package is delivered or to point them in the direction of a tip on your front porch. You could even just write them a nice thank you note. Extra communication is rarely a bad thing, especially if you use it to encourage them and thank them for helping.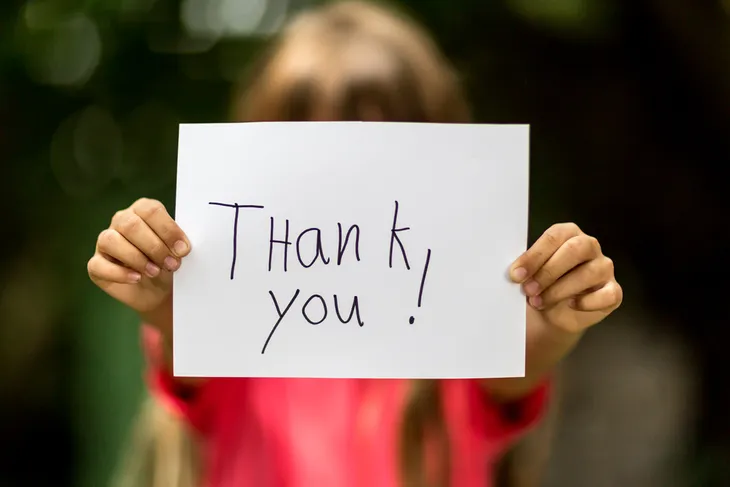 Remember to Wash Your Hands
After washing your hands repeatedly for a few days or weeks, you're probably tired of reaching for more soap and water. It dries out your hands and can cause skin conditions to flare up. Still, you should always wash your hands after touching any delivery packaging and follow the correct sanitation steps.
Health experts recommend that you scrub your hands with soap for 15-20 seconds, especially after an exchange with another person. Sing "Happy Birthday" or the chorus of your favorite song twice to get the timing right. The longer you scrub, the more bacteria and viruses you'll remove so you can handle food without putting yourself at more risk.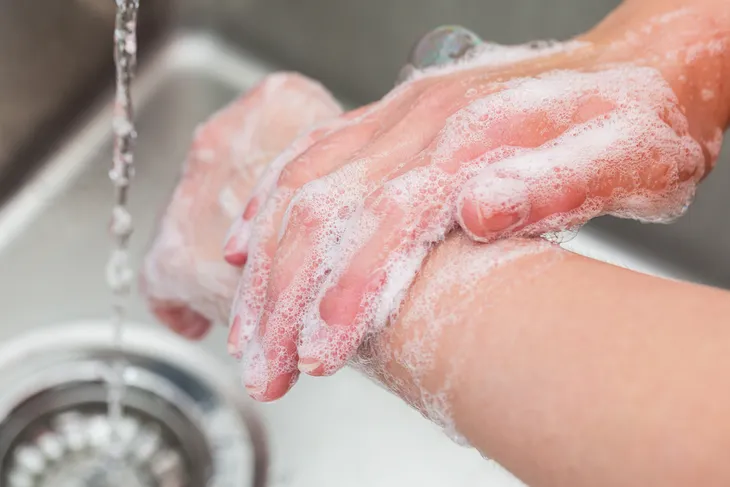 Order Groceries Early
Grocery delivery services became popular within the last few years, so they're not entirely new. In the past, you may have used them to order items the night before you needed them or not used them at all. With the increased need for grocery delivery, you might not get the same time slot you'd typically pick.
When you think you'll need groceries soon, order as early as you can. Shopping at low-traffic times like early in the morning or late at night could help you find an available delivery day and time. Check the options in your area, so you have multiple resources at your disposal and get what you need on time.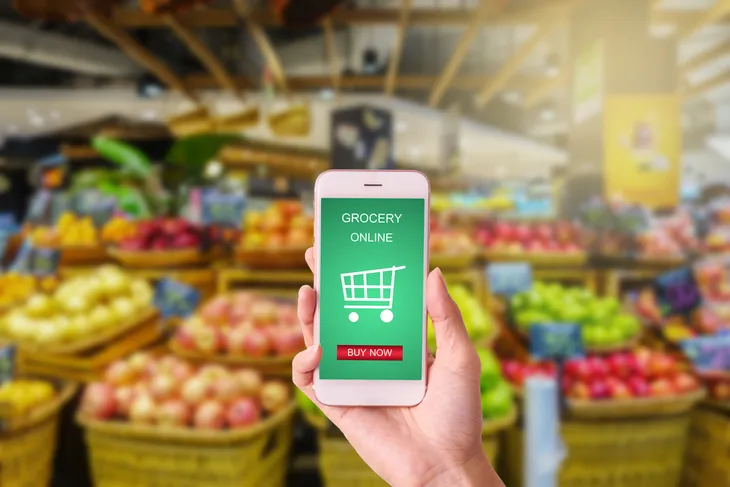 Tip Delivery Drivers Generously
It's easy to overlook delivery drivers as essential workers, but that's what they've become. Even though they risk their health and safety by continuing to show up for work, they haven't received raises, hazard pay, or even paid sick leave to mitigate their personal risks. If possible, tip generously.
Trying to pay bills on minimum wage isn't easy and requires many essential workers to live without savings. A recent survey found that 78-percent of U.S. workers live paycheck to paycheck because they can't put money away in savings. That's especially true for delivery drivers depending on tips, so if you can give a little extra, tip them generously through your delivery app or phone order. Using cash is another way to exchange bacteria and viruses, so avoid this if you can.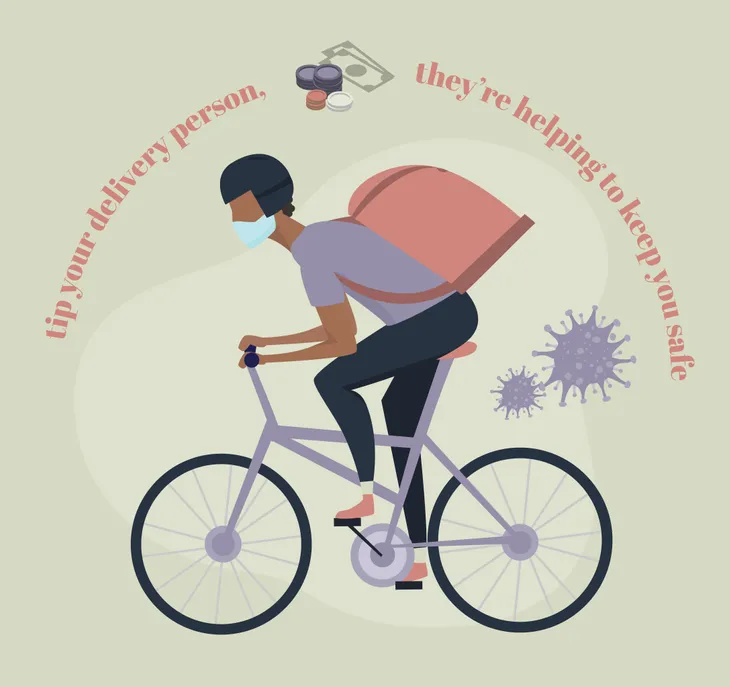 Think Ahead Every Time
Thinking ahead before ordering groceries or a meal gives you and your delivery driver an advantage. Use tips like getting specific with instructions, leave a sign on the door and be sure to tip extra when you place an order. Anything that helps the delivery driver will also help you.
You should also remember important safety tips for yourself when ordering through contactless delivery, such as washing your hands after handling any packages and cleaning any surfaces they may have touched. Stay by your door or phone to collect the food as soon as possible, and order local when possible. These tips will help you, your nearby businesses and any minimum wage delivery driver get through challenging times.