Hiking can benefit your physical and mental health but to have fun and stay safe, you must be prepared.
Beginners should research and plan out their route.
While you may be tempted to hike alone, beginners should hike in groups for safety.
Nothing beats getting out in nature, breathing in the fresh air, and enjoying a challenging (but fun!) hike. Not only is it physically good for you, but it can benefit your mental health too. After all, connecting with nature can help you unwind and de-stress from the busyness of everyday life. But if you've never hiked before, you might feel intimidated. Perhaps you're worried that you're not physically in shape or you may be concerned about getting lost. Don't worry there is a hike for everyone, including beginners.
To ensure your hike is fun and safe, it's important to be prepared. So we're here to help! In our beginner's guide to hiking, we'll share 13 things you need to know before hiking.
Plan Your Hiking Route
One of the most important things to do before you go hiking is to plan your route, especially for beginners. There are tons of hiking trails available ranging from beginner to advanced and it's vital that you choose one that's compatible with your experience and fitness level.
When researching a hiking trail you'll want to consider how much time you have and the distance of the route. Be realistic. You'll also want to know the amount of elevation gain as this can determine the difficulty of the hike. Recreational Equipment, Inc (REI) explains, "a general recommendation is that for every 1,000 feet of elevation gain, add one hour to your trip."
Other factors you'll want to consider are the time of year and the weather. Some trails may only be open during certain seasons and if you're hiking during fall or winter the sun sets much earlier which means you have less daylight to hike. Always check the weather forecast before setting out for your hike too.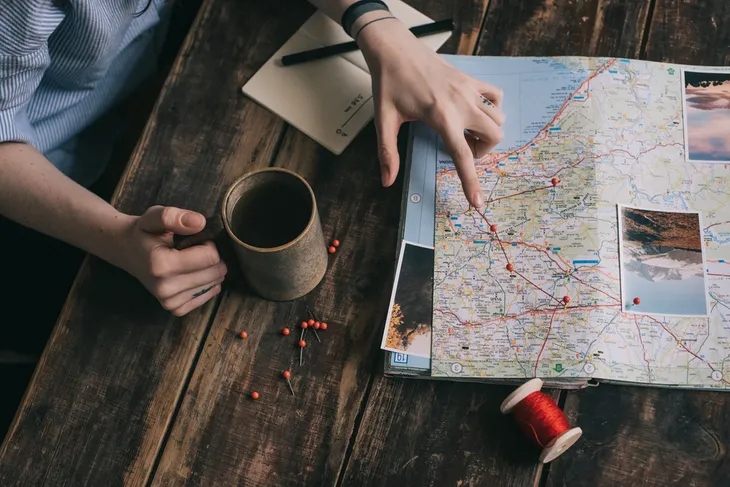 Find Hiking Friends
Spending time alone in nature can be freeing but it can also be intimidating. And it can also be a bit unsafe, especially if you're a beginner. This is why it's a great idea to find a hiking buddy or two.
Hiking with friends might be even more fun as you'll get to share and reminisce the experience together but it also adds an added layer of safety. In the event of an emergency, it's always best to have others with you. Some experts recommend hiking in groups of 4 so that one person can stay with the injured individual while the other two can go get help. When you're ready to try solo hiking trips, be sure to start on short, easy trails.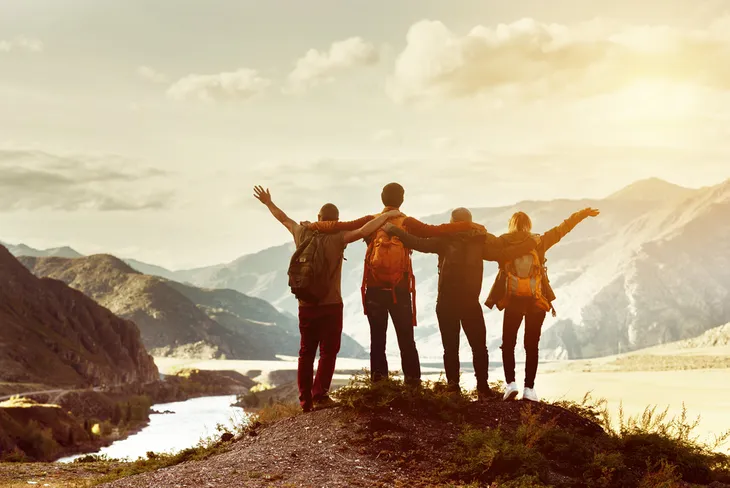 Don't Rush a Hike
Another very important tip to keep in mind is to never rush a hike. While you might be eager to get out in nature and start getting your hiking boots dirty, accidents happen often when you're rushing. They can also happen when you hike at night.
Instead, make sure you have plenty of time to complete your desired hike. Take the time to research the route and find out how long it takes and add extra time since you're a beginner. Also, find out what time the sun sets to ensure you can complete your hike with plenty of time before it gets dark.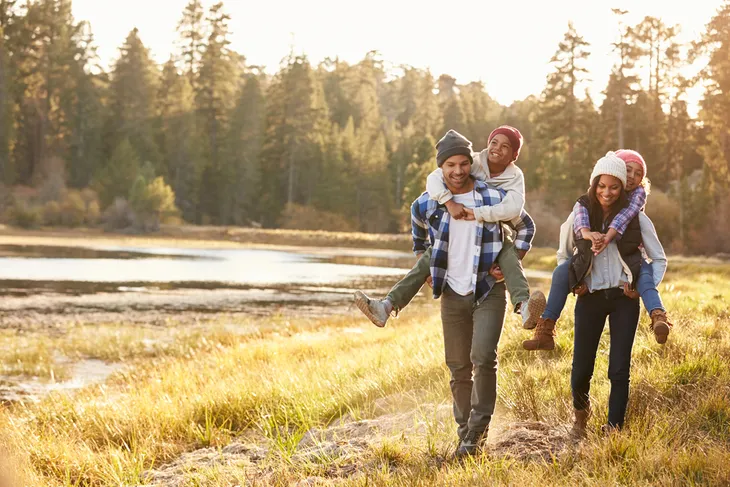 Make a List of Hiking Gear You Need
Another vital tip before you go hiking is to make a list of hiking gear you need. The good news is you don't need a ton of expensive or high-tech gear to get started but you do need a few essentials to make sure you're prepared and safe.
REI says the ten essentials for hiking include:
Navigation, such as a map, compass, and GPS.
Headlamp and batteries.
Sun protection, including sunscreen, sunglasses, and protective clothing.
First aid including bug spray.
Knife and a gear repair kit.
Fire tools such as matches, a lighter, and a firestarter.
Emergency shelter.
Extra food.
Extra water.
Extra clothing in case temperatures drop.
In addition to this list, you should also bring a communication device in the event of an emergency.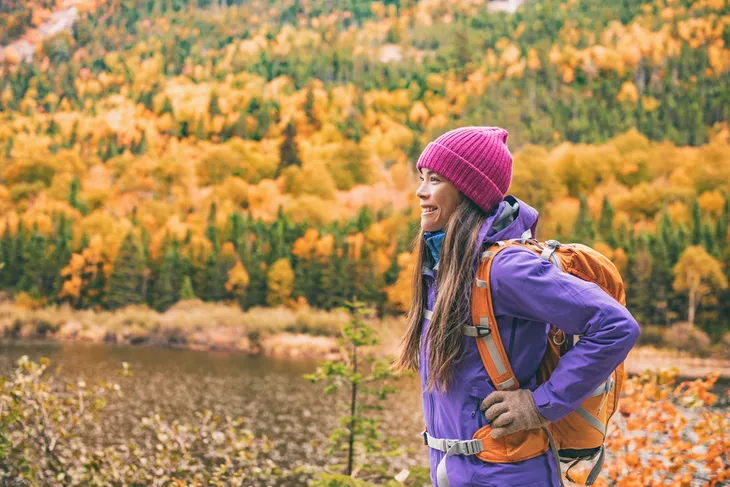 Hiking Footwear
Along with packing the essentials, it's important to dress appropriately. Since you'll be spending a lot of time on your feet while hiking, it's vital that you invest in a food pair of footwear.
Hiking shoes can be a personal choice as some individuals prefer ankle boots while others prefer running shoes. But REI points out that the type of terrain you'll be walking on should impact your decision. Light footwear like running shoes are suitable for well-maintained trails without obstacles but if you're planning on exploring rugged trails, then hiking boots may be the better investment.
When buying shoes make sure they're comfortable and supportive. You should also break them in before your first hike. After all, you don't want to finish your hike with a bunch of blisters! Finally, the source also suggests wearing wool or synthetic socks, not cotton because cotton absorbs moisture and takes forever to dry.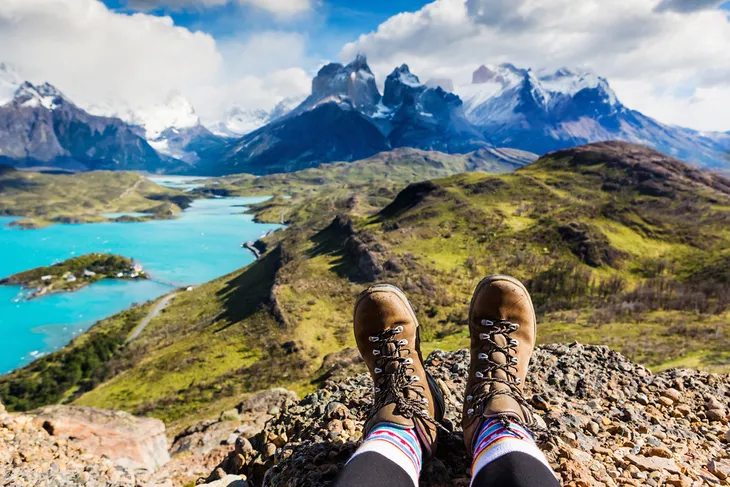 What to Wear Hiking
You'll want to be mindful of what you wear hiking too. Like socks, you'll want to avoid other cotton clothing items. Instead, opt for quick-drying and moisture-wicking fabrics, such as polyester, or wool. It's also smart to hike in layers. This way you have warmer clothes if you need them but you can also remove layers when you get too warm.
Be prepared for the weather when it comes to your hiking attire too. Is the weather going to be cold? You may need an insulated vest or jacket. You should also pack a waterproof jacket even if rain isn't in the forecast. Finally, don't forget sun protection like hats, sunglasses, and a sun shirt.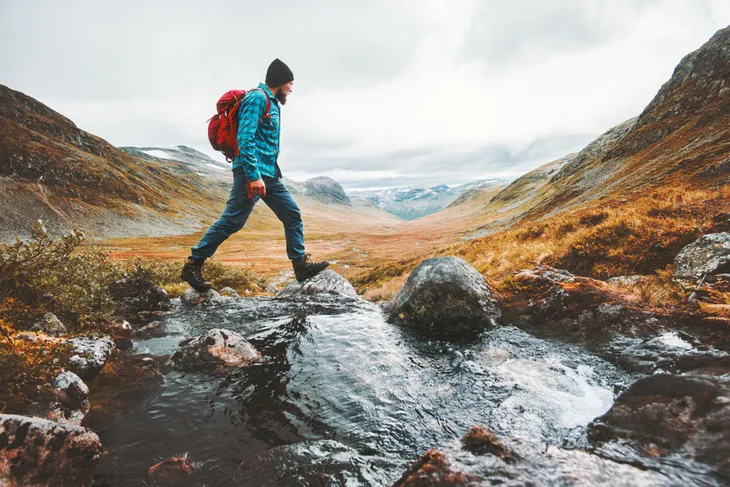 Don't Forget Food and Water
Other essential items you'll need are plenty of food and water, especially if you're going on a long hike. REI recommends eating 200- to 300-calories per hour and about half a liter of water for every hour of moderate activity in moderate temperatures. Also, bring a bit extra than what you think you need just in case your hike takes longer than anticipated.
Additionally, carrying a lot of water can be heavy, so the source says some hikers invest in a water filter system. This allows you to treat water from a river or lake and turn it into safe drinking water.
Finally, make sure you pack a garbage bag. If you're eating food, odds are you're going to have garbage and you should never leave your litter, including organic waste. Everything you bring on your hike needs to come back with you.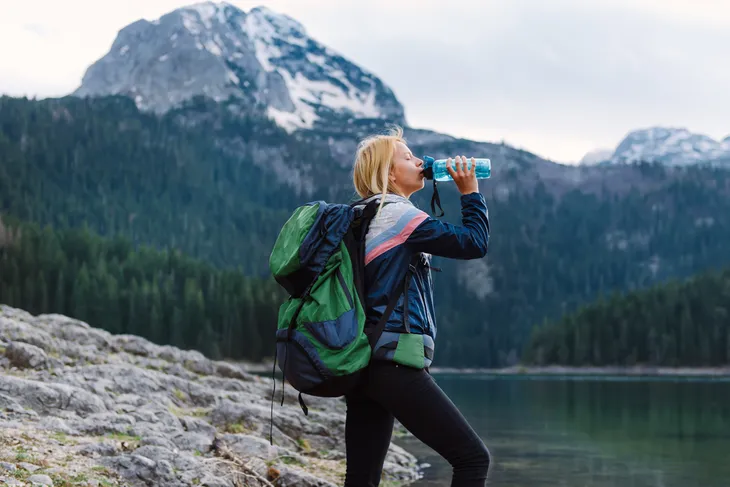 Beware of Poisonous Plants and Pesky Bugs
While nature can be beautiful, poisonous plants are lurking in the forest. Before hiking it's important to brush up on which plants can harm you. Some plants to be particularly mindful of are poison ivy, poison oak, and giant hogweed. These plants can cause rashes to severe burns and should be avoided. Research the trail you're hiking and find out what poisonous plants are in the area.
Pesky bugs can be a problem too. This is why you should spray bug repellent on yourself before hiking and bring it with you. You also need to be mindful of ticks as they can carry Lyme disease. To prevent ticks try your best to avoid tall grassy areas, wear long pants and socks, and check yourself for ticks after your hike.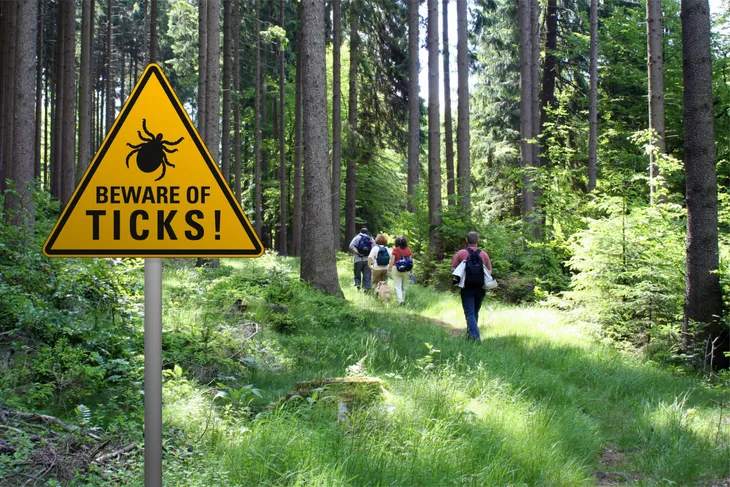 Check the Trail Conditions
Before embarking on your hiking adventure it's always important to check the current trail conditions. Depending on the year, the trails may be unsafe.
Rainstorms can make terrain muddy and unpredictable and freezing temperatures can make it icy and slippery. This is why you should be prepared and adjust your schedule accordingly.
Luckily, checking trail conditions is easy. You can often find this information on the park's website, on online hiking groups, or even on social media.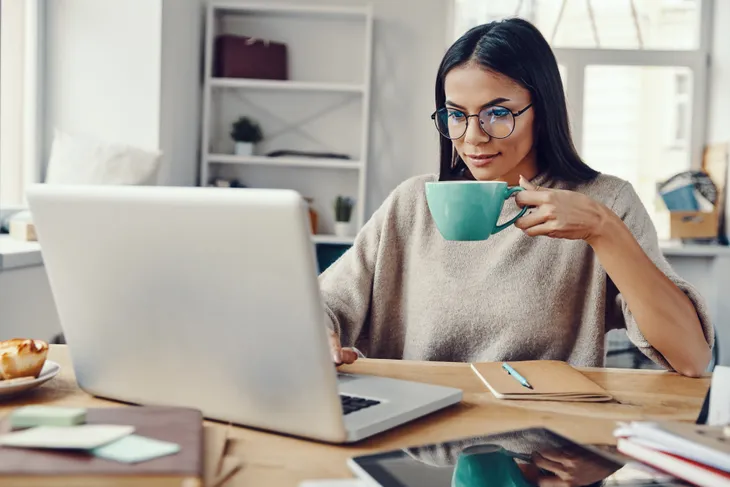 Hiking Etiquette
Beginners may be surprised to know there is such thing as hiking etiquette. REI explains that there are a few important rules to follow that can help everyone have an enjoyable experience. For starters, the source says hikers going uphill should always have the right of way. Uphill hikers may encourage those coming down to go first to give themselves a break but let them make that decision.
Secondly, mountain bikers are usually expected to yield to hikers, however, since they're moving fast, it may be easier for you to get out of the way. Finally, the source says if you encounter horses on the trail, they have the right away. Be sure to give them plenty of space to pass and don't make any abrupt movements that may startle the horse.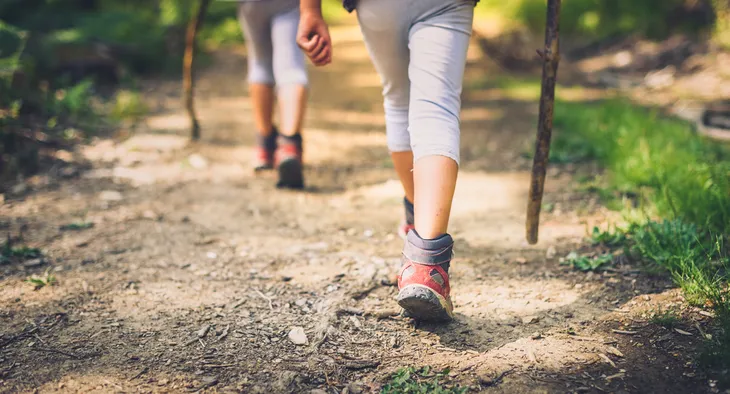 Tips for Hiking With Children and Dogs
Hiking can be an enjoyable experience that you do with your child(ren) or furry companion but there are a few things you'll want to keep in mind before heading out. For starters, children of almost any age can go hiking but it's important to opt for shorter trails when hiking with kids. Kids love learning and exploring so be sure to stop to look at what nature has to offer along the way.
Before you hike with your dog, it's important that you find out if the park allows dogs in the first place. REI points out that most national parks in the U.S. don't even allow leashed dogs. That said, there are still many national forests and state parks that do allow dogs. Just be sure to check their website first. Also, in almost all places, leashes are mandatory. Another quick tip when hiking with your dog, don't forget to pack plenty of water and food for them too. Finally, don't forget to stoop and scoop!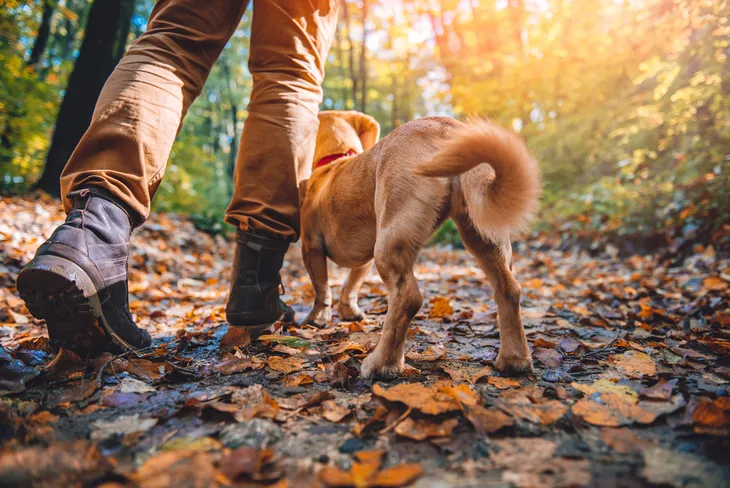 Check Your Gear
While buying new hiking gear can be just as fun as using it, it's important to check it all out before you use it for the first time. You want to make sure all your gear works and you know how to use it, especially items like a GPS.
For items that require batteries, make sure they're in good working order or replace them. You should also go through your first aid kit and make sure you have everything you need such as gauze pads and bandages. You can also use this opportunity to double-check you have everything you need for your hike.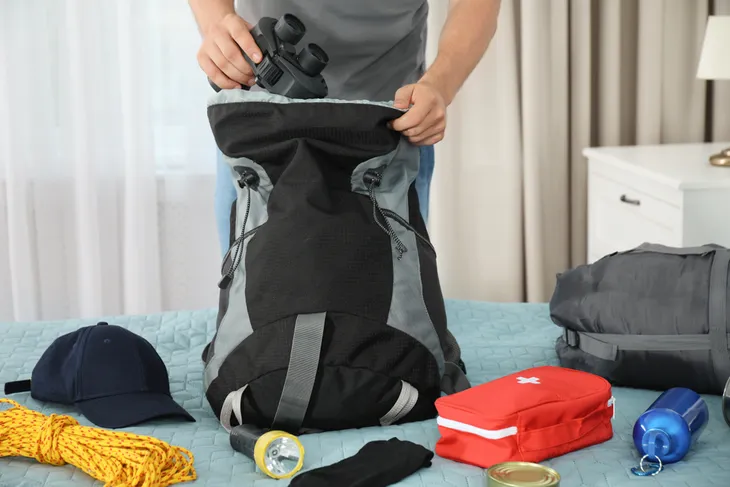 Share Your Plans
Finally, one of the most important tips of all is to always share your hiking plans. Whether you're hiking alone or with a group, it's a good idea to share your plans with someone who isn't going on the hike. While no one wants to get lost, it can happen, and informing a family member or friend can add an extra layer of security and safety.
In addition to sharing your location, you should also share the route you plan to take and roughly how long you think the hike will take. This way if you're not back on time, they can send help.