Prom season is just around the corner and whether you've been planning your outfit all year or are just starting to look for inspiration, we're here to help! After all, there are so many different styles, fabrics, and colors to choose from, picking the perfect dress can be an overwhelming task.
When choosing a prom dress, you may want to take into account the venue, the theme of your prom, your body type, and of course, your personal style. To help you along the way, here are the top prom dress trends of 2023 to consider!
Sparkles and Shine
All things sparkly and shimmery are in this year! This means iridescent fabrics, glitter, and sequined dresses are hitting the racks. Nothing is quite as show-stopping as a sparkly prom dress.
If you really want to stand out look for a full sequin dress. Designers are coming out with impressive and sophisticated designs too. If you're looking for something more subtle, opt for a dress with sequin accents such as around the neckline or along the straps. You can even add pops of sparkle with accessories like bold statement earrings or a sequined clutch.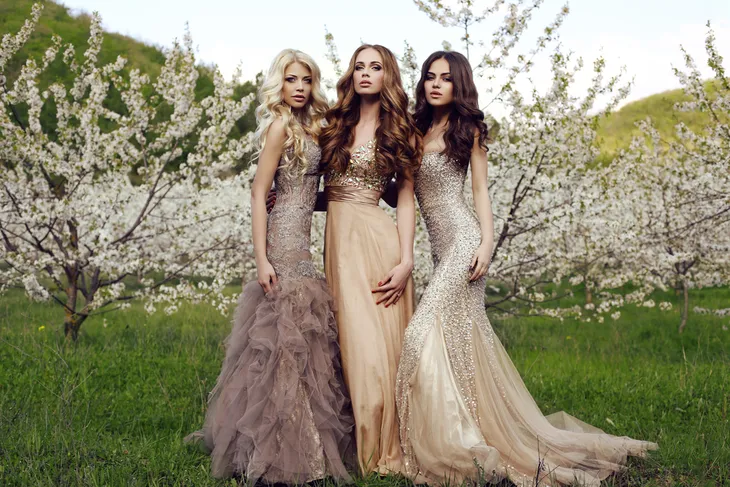 Corset Dresses
David's Bridal says prom dresses with corset bodices or corset-like details are also a hot trend this year! The intricate lacing and boning are not only stunning but delicate and feminine too. Designers are modernizing corset dresses too to give them a more streamlined look.
Due to the structure of the corset, these dresses are also very flattering for many body types. If you want to go extra bold for prom night, opt for a corset dress with sequins or shimmery details.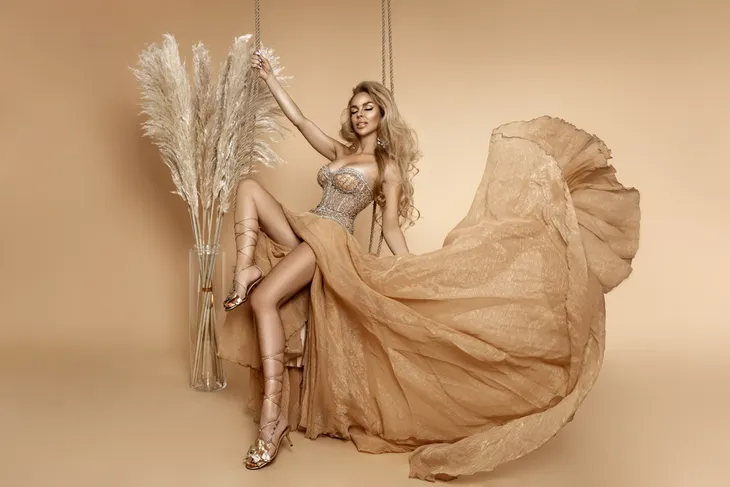 Fit and Flare Dresses
A classic fit and flare dress never goes out of style, especially for prom. They're stunning and flattering on all body types and can accentuate your curves.
If you're looking for something more spunky and fun, opt for a shorter fit and flare style. But if you're looking for something sleeker and glamorous, opt for a full-length fit and flare gown. David's Bridal also says mermaid prom dresses are popular this year and you can up the drama by opting for a gown with a long train.
Bold Colors
This is your year to be bold! Bold colors, particularly hot pinks have already been hitting the runways and streetwear so it should come as no surprise that you'll likely see lots of hot pink, magentas, and other bold-colored prom dresses on the racks this year. Other sources say greens will also be very popular this year.
Hot pinks are available in varying shades – bright light pinks and deep fuchsias to name a few – so there's bound to be something just for your taste. Consider stepping out in a shade of hot pink in a luxe satin fabric or go for a show-stopping hot pink glittery dress — the options are endless!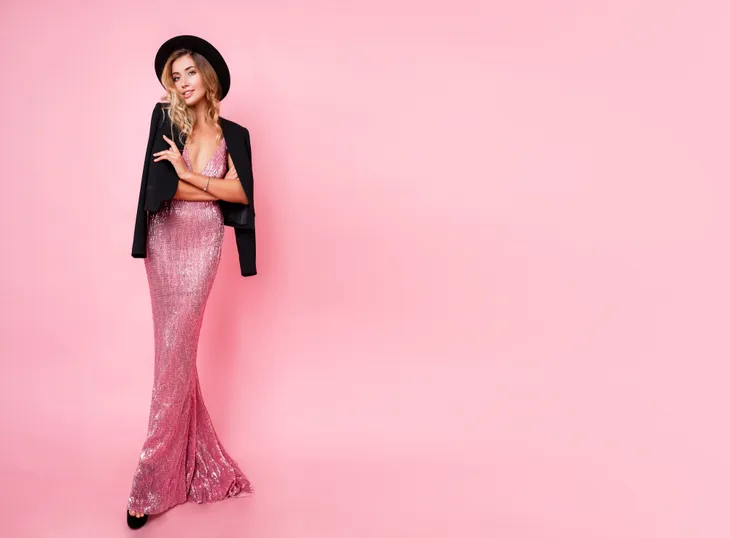 Cut-Out Dresses
The cut-out trend has been around for a couple of years but it isn't going anywhere! Cut-outs are a fun and dramatic way to dress up a prom dress and aren't limited to the waist. Bare shoulders or backs, or cut-out sections at the collarbone are also popular.
David's Bridal says many designers are opting to use flesh-colored fabric underneath the cutouts to provide an illusion of exposed skin. Seventeen Magazine also says this trend isn't limited to gowns either. Two-piece sets are also a stylish and comfortable option for prom night.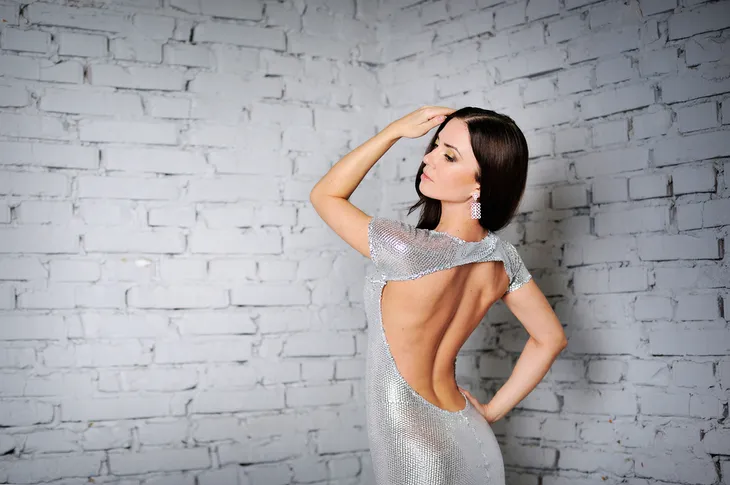 Feather Accents
All things feathered are in this year! We've already seen feathered tube tops, and satin pajamas with feather trims, so unsurprisingly we'll likely see lots of feather accents on the racks this year.
Some designers are embellishing their dresses with feather necklines while others are adding feather accents along the skirt. Seventeen magazine says you can also consider adding feather accents through accessories like gloves, jewelry, and footwear.
Tips on Finding the Perfect Prom Dress
Prom dress shopping can be overwhelming — there are so many styles, colors, and fabrics to choose from! But prom is a fun and exciting time so you shouldn't be stressed. Luckily, there are a few simple tips you can follow that can help make prom dress shopping fun and stress-free.
First, you'll want to set a budget and stick to it! Prom dresses can be very expensive but they also don't have to be. Don't be afraid to shop the discount rack for cheap prom dresses. The next thing you'll want to do is consider what styles you like so you can have a starting point when you go shopping. Looking at different styles on Pinterest is a good way to start getting ideas for what you like.
Once you're ready for dress shopping, start with local stores. Sure, you can shop online, but shopping in-store can give you a better idea of how certain styles fit and look on your body type. The most important thing to remember is to find something you actually like and feel comfortable in.