In a country where we're used to hearing about everything we do wrong, it's about time the U.S. of A gets some cred for the healthy steps we're taking. In 2013, America (overall) improved by two-thirds compared to the 2012 America's Health Rankings—the state-assessed health rankings researched and published collaboratively by the United Health Foundation, American Public Health Association, and Partnership for Prevention.
The rankings, which help to determine the healthiest U.S. states, are based on four distinct categories:
Concrete health measures and clinical care factors—such as rates of cancer and diabetes.
Lifestyle factors and behaviors—including obesity, smoking, alcohol use, physical inactivity, and others.
Quality-of-life indicators—like graduation and poverty rates, air pollution, and violent crime.
In addition to the state's specific Health Policies
10. New Jersey
New Jersey takes the 10th spot in healthiest US states in the nation—especially when you plot them against their neighboring state of New York, which only ranked 18. Even though 25-percent of New Jersey adults are physically inactive, which explains why rates of obesity and diabetes have increased; folks across the state are breathing better with air pollution lower by 37 percent over the past five years. Now residents of the state just have to work on their smoking, with 3-percent more people in the state lighting up compared to last year.
9. North Dakota
It might seem like a feat that North Dakota took the 9th spot in this year's health rankings. However, sadly, the state dropped one spot (it was number 8 in 2012). However, North Dakotans have become more physically active, more apt to get immunized, and they've enjoyed increased funding to public health compared to year's past. Obesity and binge drinking still remain major health blights compared to other states.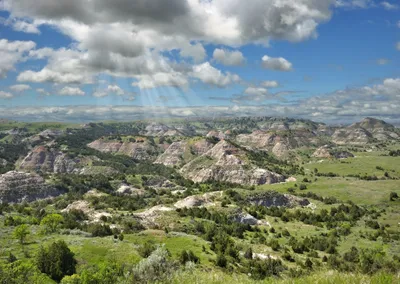 8. Colorado
If you want motivation to stay in shape, move to Colorado—the state with the lowest obesity rate in the nation (a mere 20.5 percent). The air is clean here with low pollution levels, which makes for easier and healthier outdoor activities. And may, likewise, contribute to the state's lessened incidence of heart disease (it's dropped 27-precent in the last decade) and diabetes rates.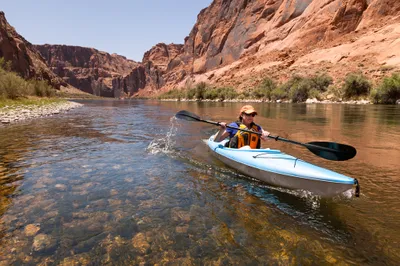 7. Connecticut
Connecticut is moving more often this past year, according to the national rankings, which contributed to a hold on the number 7 slot from last year. And not only is physical activity on the rise; more residents of the state have health insurance, which could figure into the reduction in heart-related disease—a drop of 39-percent in the past decade.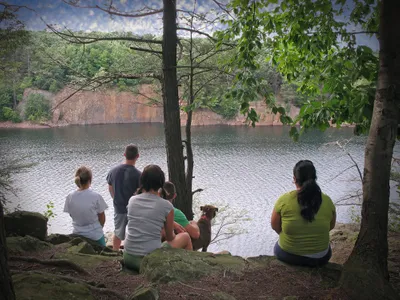 6. Utah
Even though drug-related deaths are still quite high (at 18.4-percent overall) in Utah, the state boasts the fewest smokers and binge drinkers compared to any other U.S. state. In fact, hospital visits overall were the lowest in 10 years, despite the fact that just as many people were flocking to the state's beautiful mountains to ski and snowboard.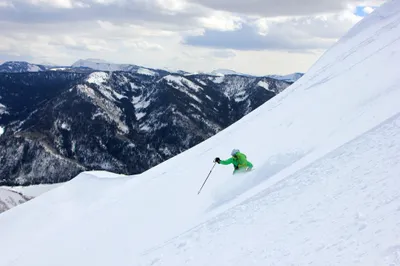 5. New Hampshire
Holding tight to the number 5 ranking spot, New Hampshire smoking rates are declining gradually compared to last year—with only 17.2 percent of adults lighting up compared to the 19.4-percent of adult smokers in 2012. This could well contribute to the decrease in heart-related diseases and deaths, which decreased by 42-percent over the past decade.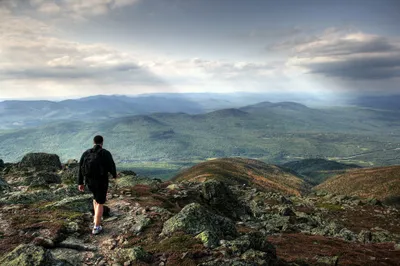 4. Massachusetts
Massachusetts has once again grabbed the number 4 spot in the healthy state's ranking. And they have a lot of healthy behaviors to boast—including one of the lowest obesity rates in the country (a mere 23-percent of adults are considered obese). To their credit, residents of Massachusetts are pretty active (with physical inactivity at an all-time low), with a lower incidence of smokers and (go figure) heart-disease-related deaths.
3. Minnesota
Diabetes doesn't concern the residents of Minnesota! Why? Because their model for physical activity on average has contributed to the lowest rate of type 2 diabetes in the nation. Similarly, cardiovascular disease and death have dropped by 40-percent over the past decade. Infant mortality has also considerably declined over the past few years.
2. Vermont
With more high school graduates and fewer rates of violent crime, Vermont nabbed the number 2 spot overall. Much of this can be credited to the fact that only 16.5-percent of residents smoke—contributing to lower risk of heart disease deaths.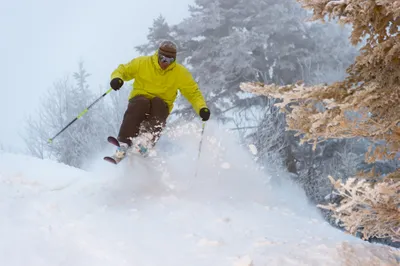 1. Hawaii
The Hawaiian words pono, aloha, and aina sum up why Hawaii is consistently ranked as the healthiest, happiest state in America. Indeed, "pono", which refers to the conscious decision to respect self, others, and the environment explains why both smoking and violent crime in the state is on the decline. While the terms "aloha" and "aina" (land) may explain the heightened draw to physical outdoor pursuits—such as surfing, swimming, hiking, and generally "living life with nature and love."