Graying hair is a natural part of aging.
It turns out, letting your hair go gray can offer tons of benefits like saving you time and money. You may even gain a new style and confidence.
Whether you're ready to go fully gray is a personal choice but it's definitely one worth considering.
As much as we try to escape it, aging is a natural part of life and so are our changing bodies and appearances. One telltale sign of aging is gray hair, which occurs due to a decrease in melanin (the pigment that gives your hair color). While some people refuse to go gray, others are embracing it.
There is no set rule on when, or if, you should go gray. It's simply a personal choice. But it turns out, embracing your graying hair may offer a few benefits that make it worth doing! Here's a look at 7 benefits of letting your hair go gray plus a few tips to help you transition to your new color.
Saves Money
One of the most notable benefits of letting your hair go gray is it can save you a lot of money. Having your hair professionally colored every 4- to 8-weeks can be expensive. In fact, depending on how frequently you go and the cost of your service, of course, you're likely spending thousands each year.
Box dye is the cheaper alternative but it can still be expensive, especially if you have to do root touch-ups every few weeks. Embracing your graying hair means fewer visits to the salon and more cash in your wallet!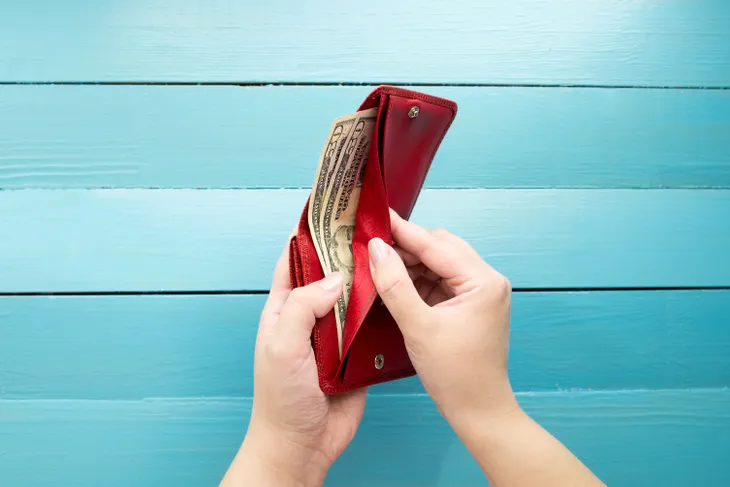 Saves Time and Is Easier to Maintain
Think about all the time you'll save if you go gray! All those hours you spend in a salon chair add up, and fewer visits mean you'll have more time for other things you enjoy.
Going gray is also easier to maintain. You don't have to worry about showing your roots, or strategically planning your hair appointments around vacations or other special events because when you go gray, you don't have any roots to hide!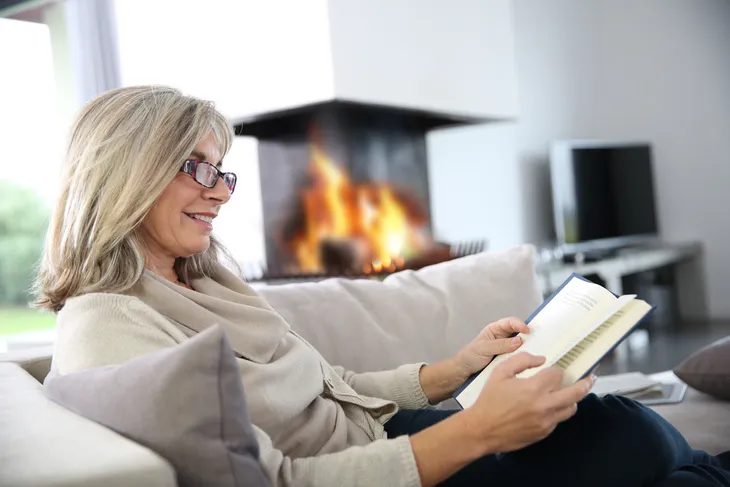 Healthier Hair
Embracing your graying hair can also benefit your hair health. Your hair is made up of protective proteins that protect it from heat and damage from the sun's harmful UV rays. But Healthline explains that when you apply permanent or demi permanent hair dye or bleach to your hair, it "creates a chemical reaction that causes these protective proteins to lift, allowing chemicals to penetrate the hair strand."
While this is a necessary process to change the color of your hair, it can cause damage, such as weakened hair, reduced thickness, brittleness, and dryness. So, it should come as no surprise that when you stop coloring your hair it will become healthier.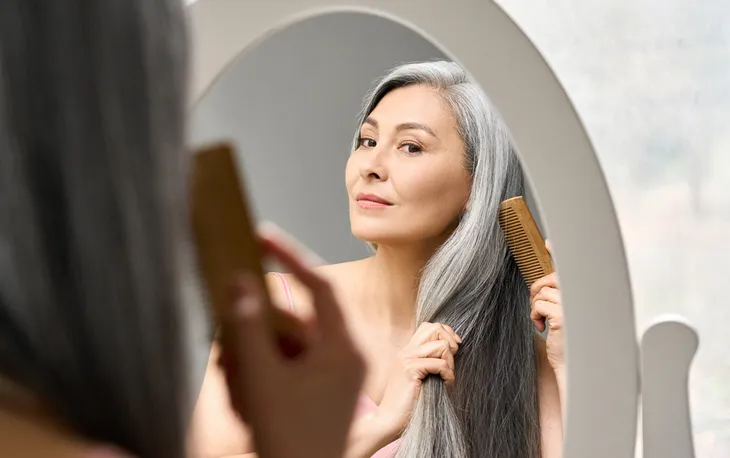 Your Scalp Health May Improve Too
Hair dye and bleach can irritate the scalp. Some people report itchiness, while others experience redness or irritation. This can be a cause for concern, especially if the symptoms are severe or last for several days. But the Cleveland Clinic says "less medically significant issues can occur from using hair dyes as well," such as tinting the skin of the scalp.
Luckily, when you let your hair go gray, you avoid exposing your scalp to harmful irritants. As a result, your scalp health may improve too.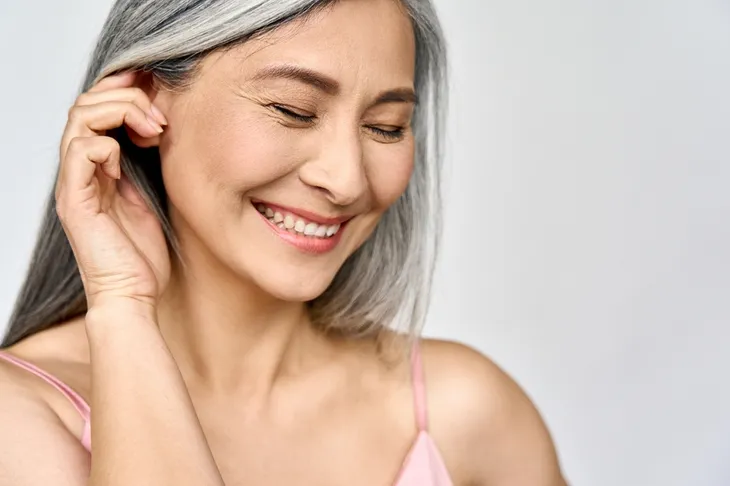 May Improve Your Complexion
Though many of us have been conditioned to believe going gray will make us look older, the truth is, it might actually make you look younger. Just like our hair, our complexion changes as we age.
The National Library of Medicine says as we age, the skin may look thinner, paler, or clear (translucent), which can look harsh next to some hair colors. Luckily, by embracing your graying hair, you may find that your complexion looks brighter.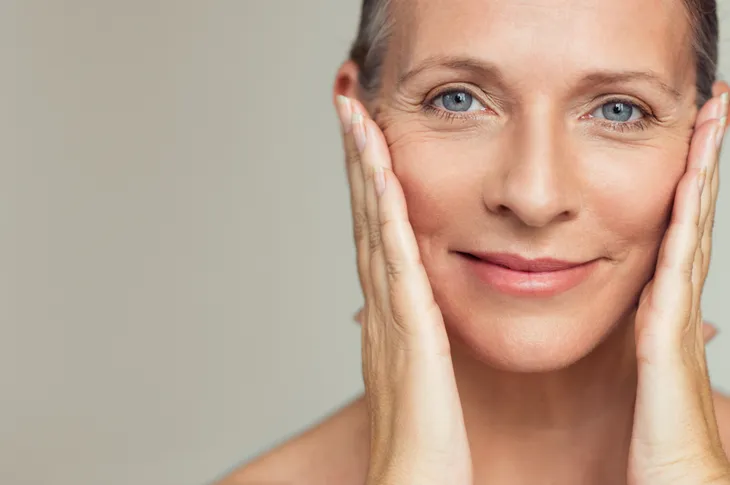 You May Discover a New Style
Another benefit to going gray is you may discover a new style. It's common to get into a style rut as you age. Navigating what to wear in your 20s vs your 50s can be a challenge but it's all about learning what you're comfortable in and what makes you feel your best.
Additionally, when you go gray, you may find that you can wear new colors that didn't suit you previously. You can work with a stylist or experiment on your own to find what styles and colors you like with your newly gray hair!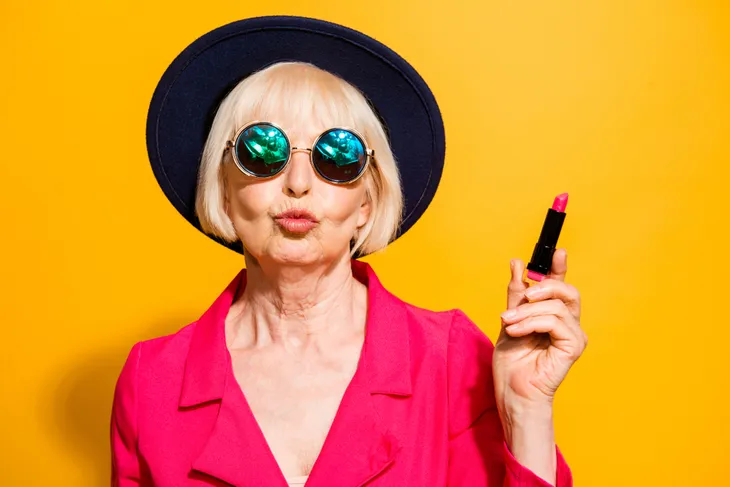 Gray Hair Is Beautiful
Many of us have been conditioned to think that gray hair is simply a symbol of old age and it's not always seen as beautiful. But the fact is, gray hair is beautiful and it can look "fresh, young and fun" at any age, explains Good Housekeeping.
In fact, many celebrities and influencers are embracing their graying hair and showing you just how beautiful and fun it can be. Glamour Magazine says Jamie Lee Curtis, Meryl Streep, Salma Hayek, Jane Fonda, Anderson Cooper, Morgan Freeman, and Sarah Jessica Parker are just a few of the celebrities that are embracing their graying locks.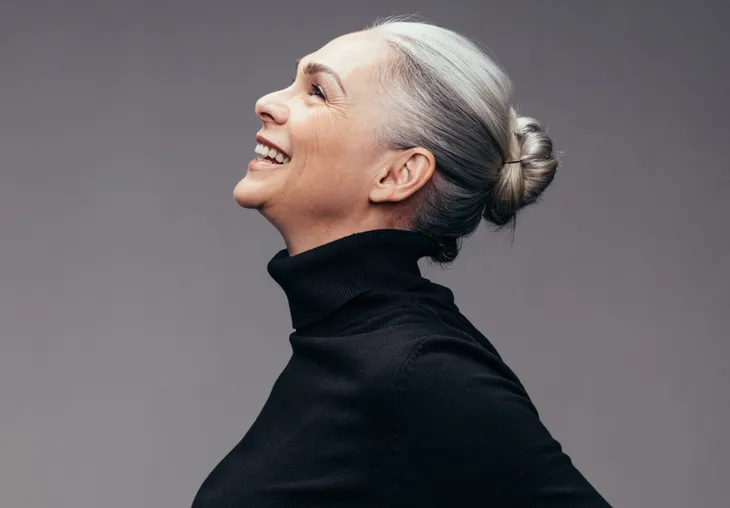 When Should I Go Gray?
When you choose to embrace your graying hair is a personal decision. If you're not fully gray yet, you can consider keeping a few gray highlights throughout your hair or wait it out — the choice is yours!
Mike Liang, advanced colorist at Julien Farel Restore Salon & Spa in New York tells the Reader's Digests that a general rule is you should consider going gray when "you reach 80 percent non-pigmented or white hair." You should also consider embracing your gray hair when your hair starts to feel "increasingly dry, brittle, or damaged or you experience scalp irritation." These can all be key signs that it's time to forgo the dye.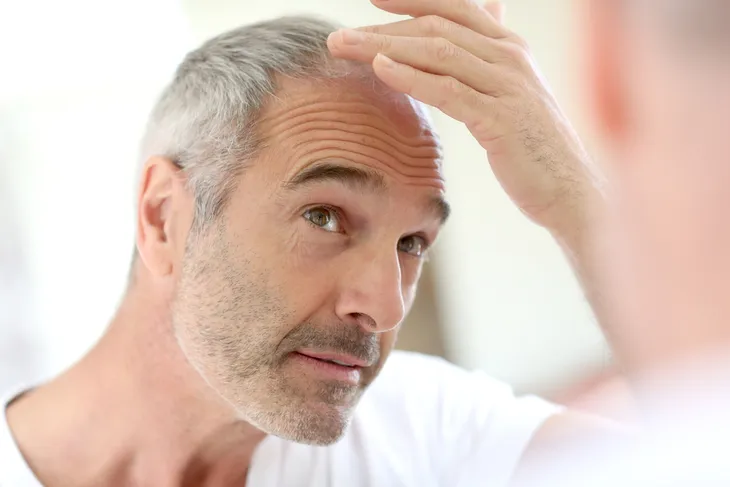 Be Patient
If you're ready to embrace your graying hair, there are a few tips you can follow to help the transition. Good Housekeeping says you may want to let your roots grow in a bit first. Nikki Ferrara, a celebrity hair colorist in NYC tells the source that it's a good idea to let about 2-inches of gray come through. Not only will you get a better idea of what it's going to look like, but it will also help you realize the time investment it will take to go fully gray.
According to Ferrara, it can take anywhere from 6-months to one year to fully transition to gray hair. While it can be quite the process and time commitment, it can be very rewarding. So the first step in going gray is to be patient!
Try Lowlights or Highlights
If you're not quite ready to embrace gray hair or if you want to slowly transition, then you can consider adding lowlights or highlights to your hair. Good Housekeeping explains that strategic streaks of color can help "meld your existing shade" with your newly gray hair.
For example, the source says a colorist may apply baby highlights, and lowlights to help match the salt-and-pepper look of your roots. It's best to book an appointment with your hair stylists to discuss your options.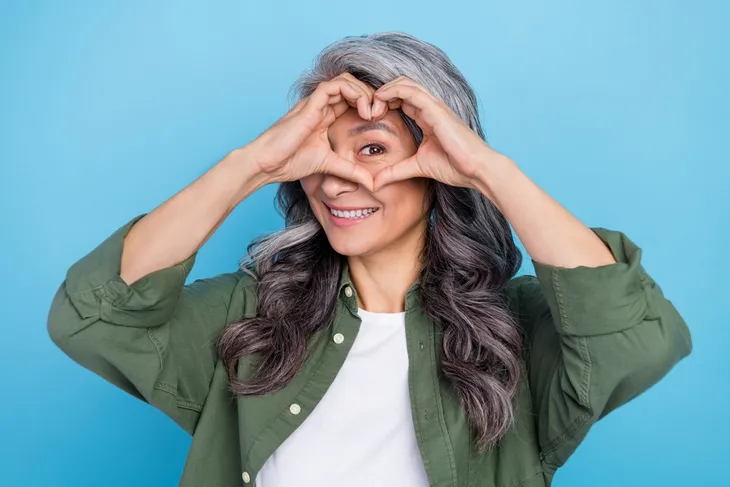 How to Let Your Hair Go Gray
Good Housekeeping says another option you can consider is removing old hair dye from natural gray strands. This can be achieved with stripping products but it should only be done professionally at a salon.
Sustainability Lab Director Birnur Aral, Ph.D., tells the source that stripping products work by "opening the cuticles [hair's outer layer] and breaking down dye molecules inside the cortex so they can be rinsed out." However, it's worth noting that stripping products won't work if you have bleached hair.
If you don't want to transition your hair with highlights and lowlights or strip your hair, then your next option is to simply let your hair go gray naturally. The source says you may want to consider a shorter haircut until it grows out.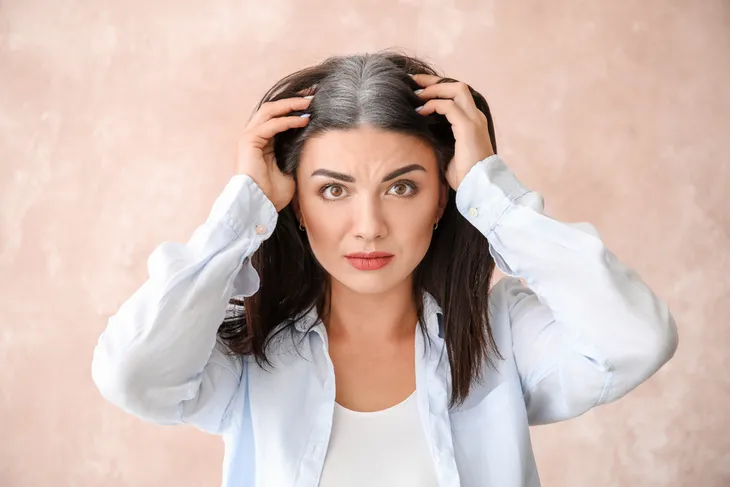 Adjust Your Hair Care Routine
It's normal for your hair texture to change when you go gray so it's important to adjust your haircare routine while you transition too. For starters, it's common for gray hair to have brassy undertones. Luckily, this can be toned using a purple shampoo and conditioner. Your hair stylist may also recommend a professional toner or gloss to help counteract the brass.
It's also common for gray hair to be drier so you may need deep-conditioning treatments or serums and leave-in conditioner to help add moisture back into your hair. Again, it's best to consult with your hairstylist to find out what products are best for your hair.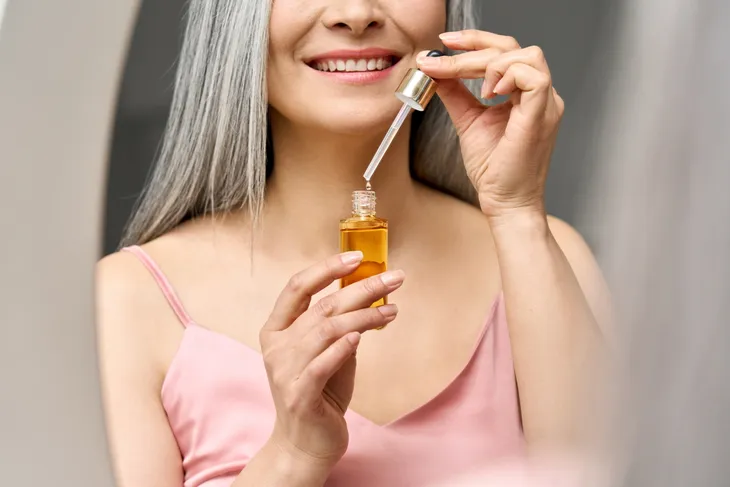 Remember, It Doesn't Have to Be Permanent
Going gray can be a big change and you might be worried that you won't like it once you transition to a full head of gray hair. But it's important to remember, you're not forced to keep it and it doesn't have to be permanent. You have options!
If you decide gray hair isn't for you yet, you can go back to dying your hair. It's important to find a hairstyle and color that makes you feel happy, comfortable, and confident. But with all the added benefits, it's certainly worth trying!