Now more than ever before, senior housing is in high demand. The Baby Boomer generation, the biggest generation in recent history, is starting to retire. So, over the next 10 years, an additional 10,000 seniors will retire each day. As these seniors begin looking for housing options, the demand and competition for senior living will only increase.
While many senior living options focus on assisted living or seniors' health needs, active and able older adults also need housing options. Fortunately, active senior living communities exist. Designed with seniors in mind, active senior living communities can help retirees enjoy comfort, camaraderie, and more. However, if you're scared to think about the cost of senior housing, there is good news: there are ways to save on active senior living options.
What Are Active Senior Living Communities?
Active senior living communities, which are also called independent living communities, are designed for healthy seniors who are able to live on their own. In these communities, seniors can live in homes, condos, townhomes, apartments, or even mobile homes. Some active living options include amenities designed for adults age 55 and older, like social activities, transportation, laundry services, and community meals.
The real benefits of an active senior living community are found in the community living setup itself. While retirement can be a freeing time, it can also be very lonely. After leaving traditional jobs behind, seniors can become more removed from social interactions. In fact, many retirees spend a lot of their time alone.
An active senior living community can help combat that loneliness. These communities provide seniors with plenty of ways to fill their free time. They can join activities to meet others their age, participate in health-focused events, or even simply socialize in their living space.
Active senior living communities are nothing like traditional senior living options. Unlike assisted living or nursing home facilities, active senior living brings healthy seniors together. They live independently, maintaining their own living space and sharing resources.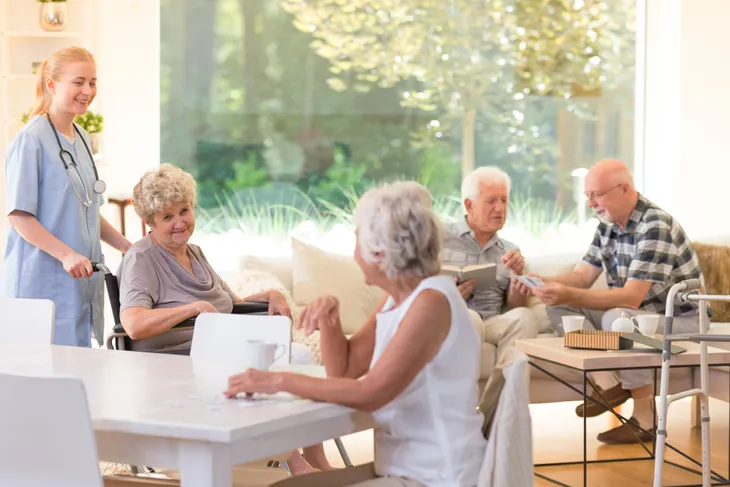 The Top Senior Living Options for Active Adults
While active living communities all share similar qualities and features, each individual community is unique. There are many different options available for adults aged 55 and older. Whether you're looking for an apartment, condo, or smaller home, you can find an active senior living community that meets your needs.
However, trying to decide which senior living options are the best can be challenging. With so many options and available living spaces in high demand, it's important to know which communities are the best of the best.
The following are some of the top types of active senior living communities.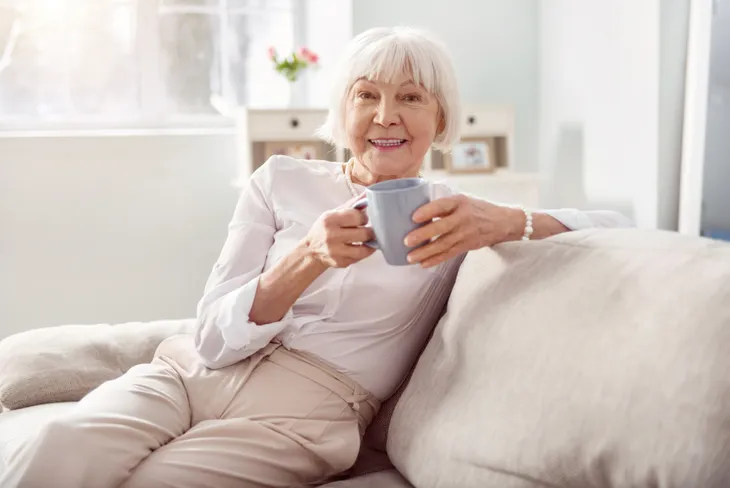 Senior Apartments
Seniors apartments are the most popular choice among active seniors. Like traditional apartments, senior apartments allow adults to live in their own unit and share a selection of amenities like laundry and fitness centers.
Plus, there's an added bonus for seniors in senior apartments. These unique apartment complexes typically offer a strong sense of community. This can help seniors find activities and socialize with other residents through perks like salons and barber shops, planned group events, and designated social areas. There can even be senior-friendly amenities, like emergency call systems, gated access for increased safety, and computer centers or libraries.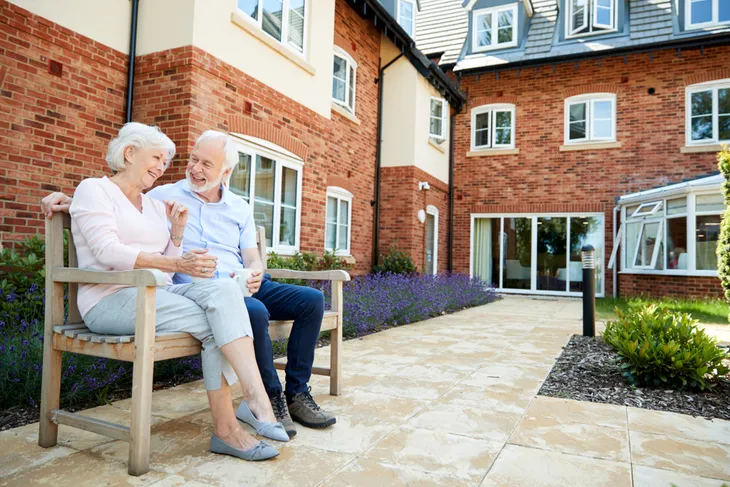 Active Adult Communities
Active adult communities are living communities limited to individuals age 55 and older or targeted to older adults. Like senior apartments, residents live in their own spaces. However, they can enjoy more space in these communities. These communities are like small suburbs built just for seniors with residents living in single-family homes, patio homes, condos, and townhomes in a controlled-access neighborhood.
Typically, active adult communities encourage residents to come together for activities. These residences often include fitness centers, walking paths, pools, and golf courses. Some even offer clubs and volunteer opportunities.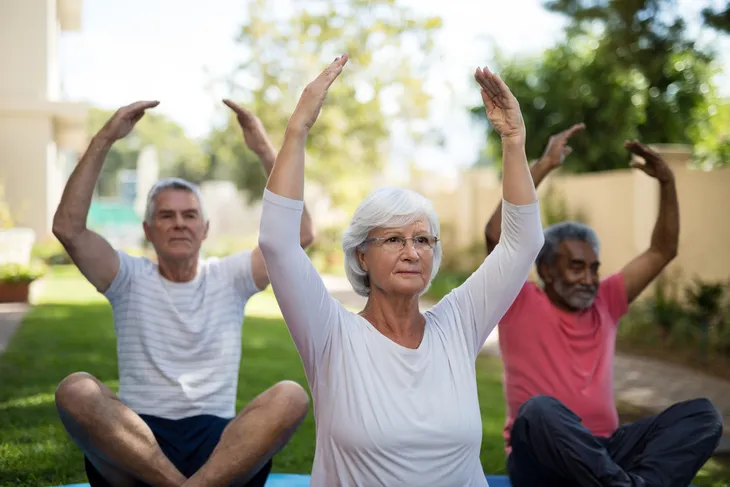 Senior Cohousing
Senior cohousing is a unique type of community that pools the resources of seniors without restricting any of their independence. In a cohousing community, senior residents each own a private home. At the same time, they enjoy the benefits of communal living. This includes shared spaces, meals, and expenses.
Senior cohousing can lower residents' living expenses because resources are shared. Depending on the specifics of each cohousing community, it's common for residents to have strong social bonds. It's similar to living in a condo since a homeowners' association oversees the neighborhood as a whole.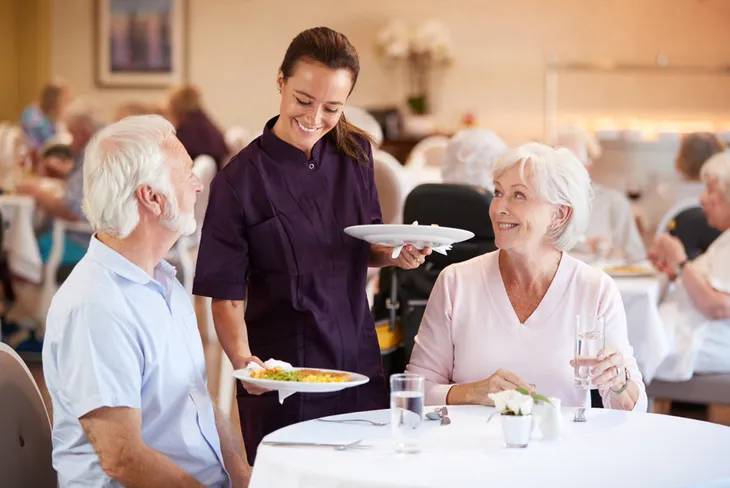 How to Save on Active Senior Living Options
Once retired, seniors only have a set amount of money to work with from pensions and savings. While that money is meant to last the rest of your life, it's still wise to be careful with it by cutting costs where needed.
According to A Place for Mom, the average monthly cost of independent senior living is $2,552, or $30,624 for the entire year. Although that is around $1,400 less than the average cost of assisted living, seniors can save even more. Some ways to save money on active senior living include:
Apartment Choice: Most active senior living communities offer plenty of room for activities, such as socializing, reading, and playing. With all that communal space, there may not be a need for a senior to own a one- or two-bedroom apartment. According to Paying For Senior Care, seniors can save between 15 and 20 percent on monthly payments or $6,000 to $8,000 per year when renting a studio apartment.
Apartment Share: If it is appropriate for the seniors involved, splitting a two-bedroom apartment can save quite a bit on monthly payments. Paying For Senior Care estimates it can save 10 to 20 percent or $4,000 to 8,000 per year.
Government Subsidized Housing: If seniors fall under the local income limit, they can seek public housing. From single-family dwellings to high rise apartments, public housing can come in all shapes and sizes. The U.S. Department of Housing and Urban Development provides funding to local housing agencies in order to keep rent affordable for low-income residents.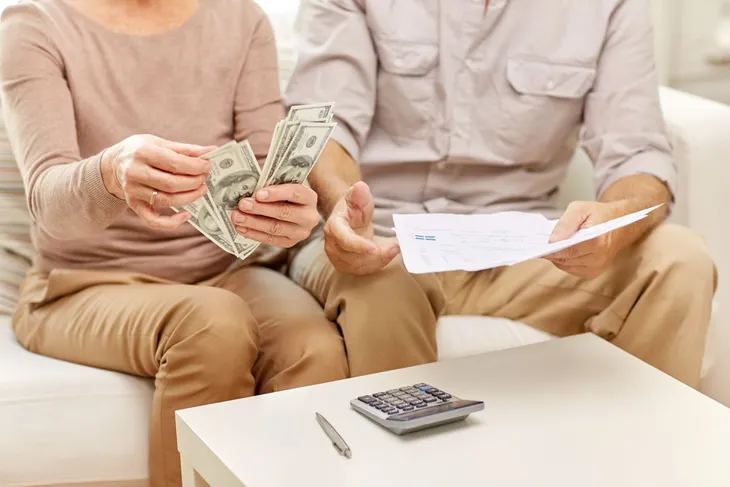 How to Find Active Senior Living Options
An active senior living community may be the right choice for you or someone you love. Instead of living alone in a large house, active senior communities offer retirees the chance to downsize without sacrificing any independence. Plus, the community and social benefits can be significant.
Before you decide whether or not an active senior living community is the right choice, it's important to do your research. Everyone has different needs and priorities. Additionally, it's important to consider your lifestyle, finances, and resources. It's a good idea to look into aspects of living in an active senior community, such as:
What the costs are;

What amenities are available, and;

When to make the move.
Senior housing is in high demand. As increasingly more seniors retire, senior living options may become more limited. However, if you search online, you'll be able to compare different options all at once. You can compare different active senior living options, look into the details of each community, and find an option you can afford.