It's important that your health and wellbeing are taken care of when you're a senior. Unfortunately, the cost of living in a nursing home, retirement community, and other assisted living facilities can make this an unaffordable luxury. In 2019, the average cost of a private room in a nursing home was a whopping $8,365 per month or $275 a day. Luckily, there's a cheaper solution: home care services for seniors.
Home care services allow you to receive the care you would receive in a nursing home, without having to move into one. You can find out how affordable these services are with a quick online search.
Here is what you should know about senior home care services.
Want senior content delivered straight to your inbox? Sign up for our exclusive email list and receive articles and news on diet & nutrition, fitness, and mental health dedicated specifically to our senior audience!
The Cost of Senior Home Care
When you're at a nursing home, many people pay for all-inclusive care. Your monthly fee will include medical assistance, meals, cleaning, and assistance with daily living activities. While it might be necessary for some seniors to have around the clock care, not all seniors require that level of help.
With home care services, you can pick and choose the services you pay for to save money. There are different costs associated with the type of care you need.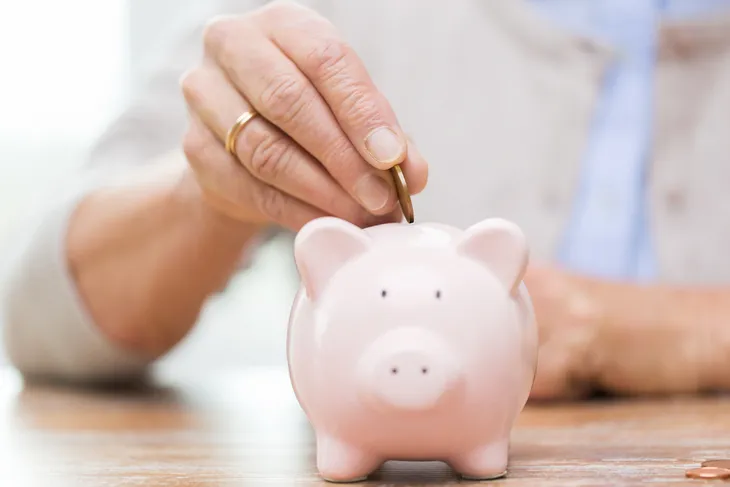 Non-Medical Home
Average costs range from

$16 to $28

per hour, depending on your state.

Aides visit for two to eight hours, several times a week.

Services include helping with personal hygiene, laundry, cooking, and transportation.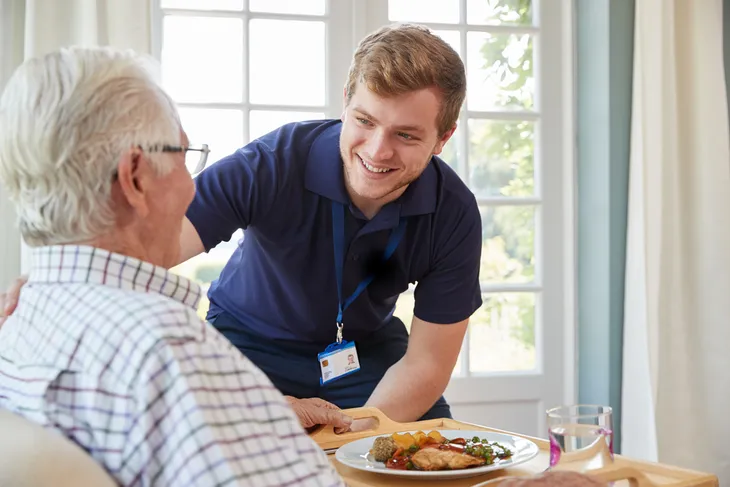 Home Health Care
Average costs range from $16 to $29 per hour or

$87.50

per visit.

Aides visit as much as medically necessary for shorter periods of time.

Services include pulse, temperature and respiration check, assistance with medical equipment, caring for wounds from injury or surgery, and physical or cognitive therapies.
With at-home services, you have control over how long and how often you want to pay an aide to assist you. This keeps more money in your pocket by paying for what you need instead of spending thousands of dollars at long term care facilities. Most importantly, it ensures you're getting the care you need while independently living at home.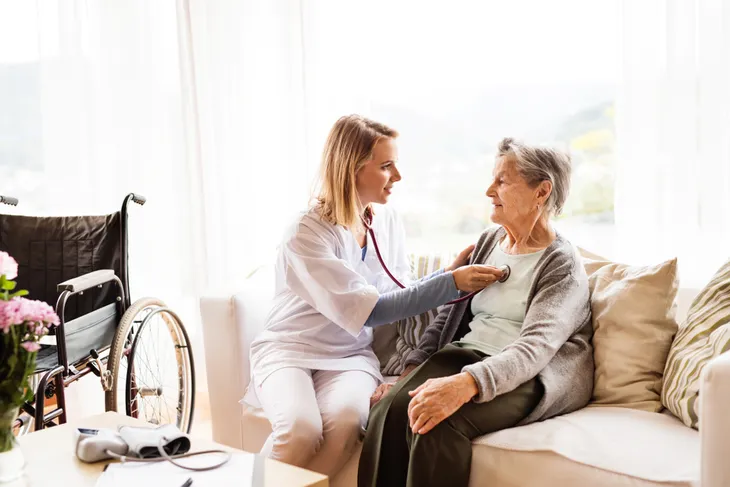 The Benefits of Senior Home Care
Not all seniors want to move out of their home and into an assisted living facility. In fact, survey results show that 90-percent of seniors want to stay in their home as long as possible. Home care services give seniors the best of both worlds by allowing them to stay in their home while still getting the care they need.
Aside from being able to live at home, there are other benefits to choosing home care. Seniors can save money by remaining at home and not having to pay for boarding or meal costs. You also save money by picking and choosing the type of care you want at home rather than choosing an all-inclusive facility.
Additionally, your quality of life can improve with at home care. One study from the Journal of the American Geriatrics Society shows seniors can pay less healthcare costs and lower their chances of being hospitalized with home care.
Having someone come into your home to perform cleaning and other home duties lowers the risk of injuring yourself by performing tasks on your own. This can give seniors a sense of normalcy that living in a long term care home might not.
Depression is a growing concern among older adults. Staying home might be a healthier mental health option than being moved from home into unfamiliar territory.
Some other benefits of home care include:
Companionship;

Eliminates unnecessary travel to and from appointments;

Optional transportation services;

Home cleaning and meal preparation, and;

Peace of mind for senior's family members.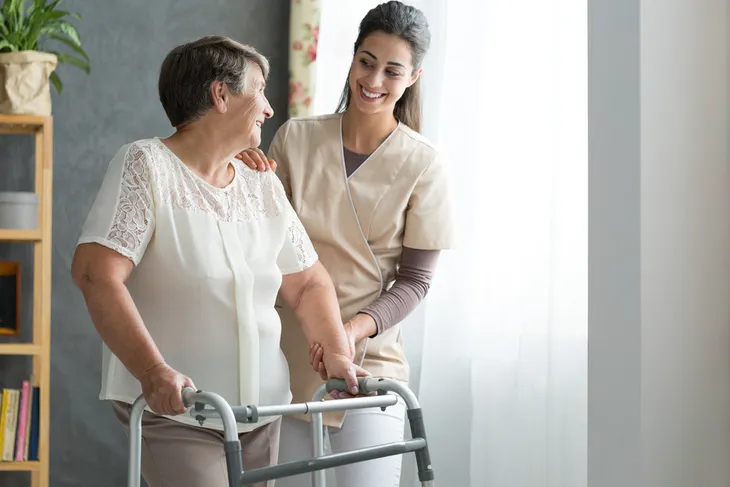 Search for Affordable Home Care Services Online
Home care services give seniors the freedom to live independently, get the help they need, and save money. It prevents you from paying thousands of dollars toward assisted living facilities. Instead, you can put that money towards other retirement necessities.
It's important to remember that senior care service costs will vary depending on your location, required services, and the company you choose. This applies to both assisted living facilities and at-home care.
Researching online can help you learn more about the costs and services available in your area. Compare different companies to see what your options are. You can also look into your healthcare plan and see if at-home services will be partially covered by your insurer.