Having a cell phone is a necessity for most people, including seniors. But that doesn't mean that everyone has the money to pay for a brand new, top of the line smartphone and its monthly plan fee. Whatever the reason is that you're looking for a low-cost cellphone plan, there are options available.
In fact, many U.S. cellphone providers now offer plans aimed at older adults. Typically, these plans are designed to be simple and affordable, with many including easy-to-use, senior-friendly handsets. In this article, we're going to check out the best cellphone plans for seniors. But before we get started, let's talk about the types of plan you may be able to choose from.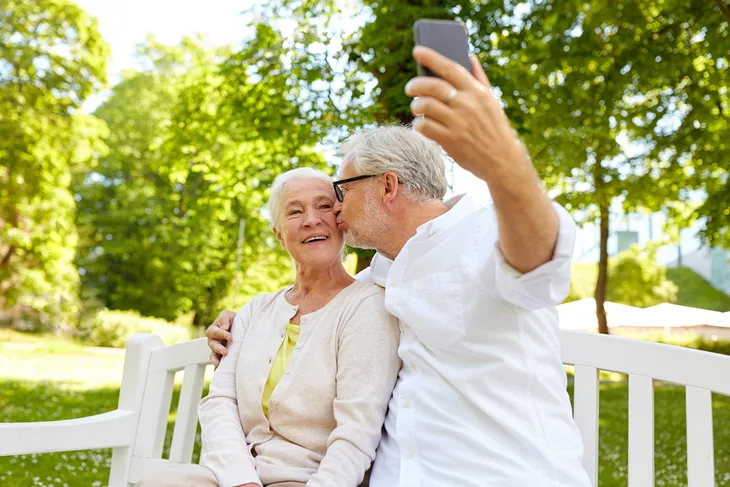 Types of Plans
Most wireless providers offer different types of cellphone plan, so it is worth considering what your preferences are before shopping around. Which type you choose should be determined by how heavily you intend to use the plan, and whether you will need a new handset as part of the deal. The three main types of plan you will encounter are:
Pre-paid/Pay-as-you-go: These plans are highly flexible and suitable for light to moderate use. They allow you to pre-pay for a fixed amount of calls, texts and data, and typically do not let the user exceed this amount to accidentally incur additional charges. Once your pre-paid pack has run out you can purchase another from the provider via an automated service, or alternatively, set the plan up to automatically start a new package at the beginning of each month.
Unlimited/Semi-unlimited: These plans are usually set up for a period of 12 months or longer, though some providers will allow you to establish a rolling monthly arrangement. It's worth going for some form of unlimited plan if you require data or are likely to make a lot of calls or texts, as this usually works out cheaper than a pre-paid plan.
Sim-only: This is the most affordable option for people who do not require a new handset as part of their cellphone plan. With a sim-only contract, you pay only for data, minutes and texts, which are provided via a sim card. In most cases, this card will work in any compatible unlocked device – however, it is important to clarify this with the provider. Sim-only contracts can be pay-as-you-go or unlimited, though again, this will depend on the provider.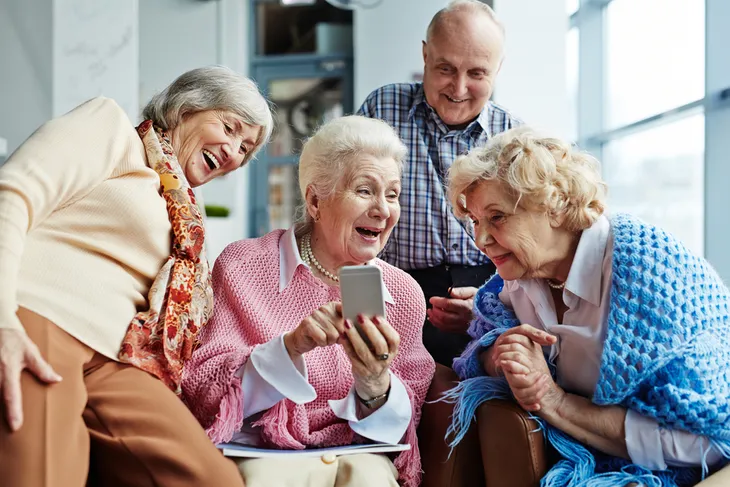 1. Q Link Wireless
If you're unemployed or receive government benefits – including SNAP, Medicaid, Veteran's Pension, Social Security and Department of Housing – you're likely to be eligible for a free Q Link plan. You are required to bring your own phone, however, the 4G LTE/5G coverage plan is free after that courtesy of the federal Lifeline & Emergency Broadband Benefit program.
Q Link isn't only for seniors – it's open to all ages. It does require an application, but it's an easy one and is generally approved quickly.
The plan affords you:
Unlimited talk and text
Unlimited picture messaging
Unlimited data
Voicemail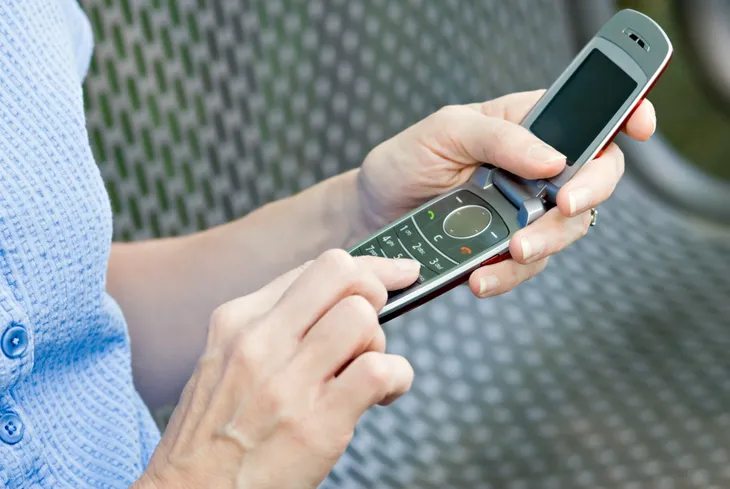 2. FreedomPop
FreedomPop's cellphone plan comes top of the list for affordability, as their minimum use plan is specifically designed for seniors and is 100% free. However, this free plan is rather restrictive in what it includes, which means it may not be a good option if you're likely to surpass the usage limits – especially where data is concerned. FreedomPop does not require their customers commit to long-term contracts, which means you can opt out of your chosen plan at any time.
FreedomPop's free plan includes:
10 text messages
Unlimited calls over Wi-Fi
25 MB of data
FreedomPop's $15/month plan includes:
Unlimited text messages
Unlimited calls over Wi-Fi
250 minutes
1 GB of data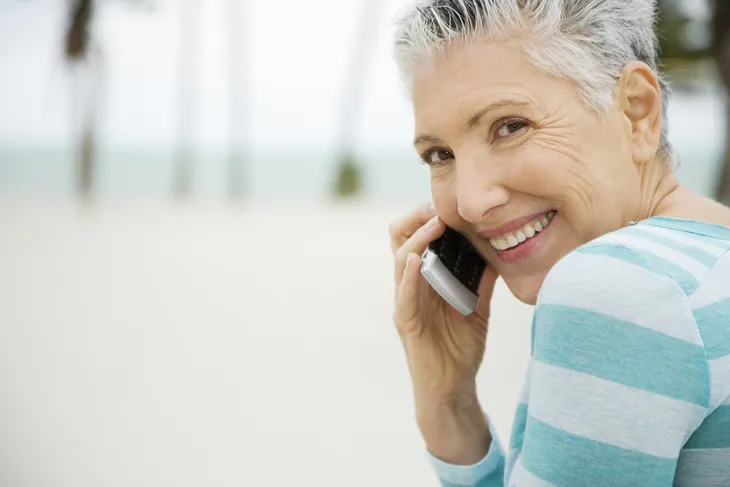 3. T-Mobile
T-Mobile's Unlimited Age 55+ cellphone plans are ideal for seniors who don't want to worry about incurring extra charges for data, minutes or text messages. T-Mobile are widely regarded as having excellent customer service and as they offer plans which cover overseas usage, making them a great choice for seniors who like to travel. Like FreedomPop, T-Mobile offers a range of rolling plans that do not require a long-term commitment.
T-Mobile's Plans start at $27.50/month, and include:
Unlimited calls
Unlimited data
Unlimited text messages
Free scam protection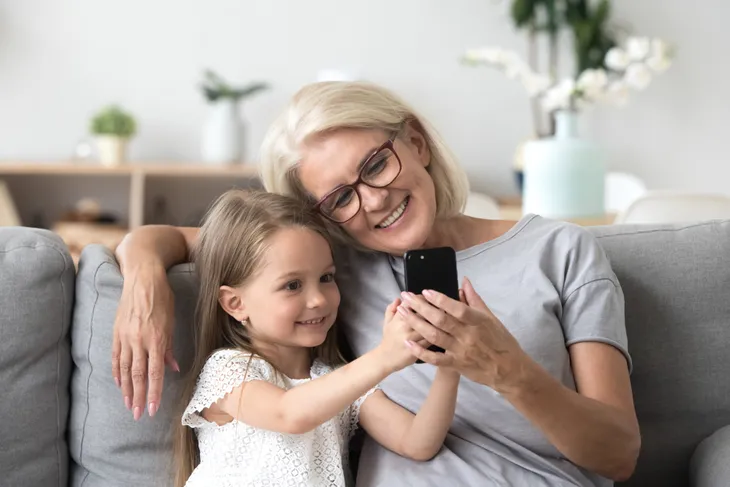 4. AT&T
AT&T offers a cellphone plan which specifically targets adults over 65, though it's not widely advertised. One of the main advantages to using AT&T is that they allow generous discounts for AARP members. A considerable disadvantage is that their plans can be quite expensive if you require unlimited data (it's worth noting that their basic senior plan does not include any data). However, AT&T's plans are highly customizable, and the company is known for providing good customer service.
AT&T's Basic Senior Plan starts at $29.99/month, and includes:
200 anytime minutes
500 night and weekend minutes
AT&T's Unlimited Senior Plan starts at $40/month, and includes:
Two lines
Unlimited texts
Unlimited minutes
Unlimited data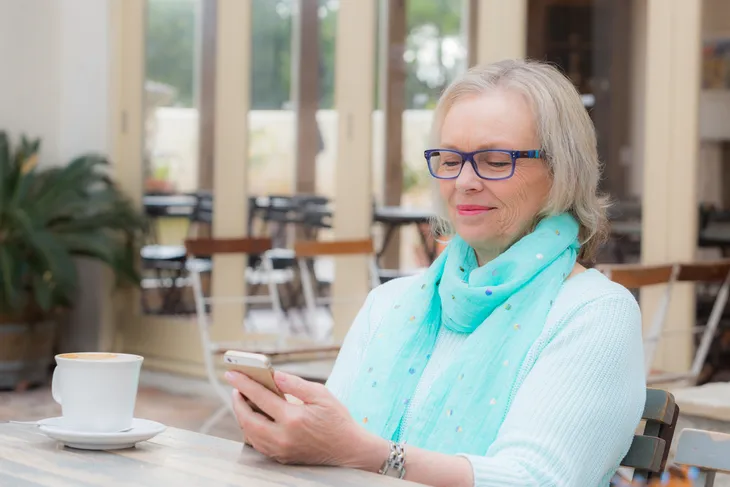 5. Mint Mobile
Mint Mobile offers incredibly affordable sim-only plans – ideal for people who already have a cellphone or wish to purchase one outright. Their highly flexible plans will work with any unlocked cellphone. One thing to be aware of is that Mint Mobile operates via T-Mobile's network; this means you will have access to 5G, however, your service may be slower during high-usage periods as T-Mobile customers will take priority.
Mint Mobile's Unlimited Plan costs $15/month, and includes:
Unlimited data
Unlimited calls
Unlimited text messages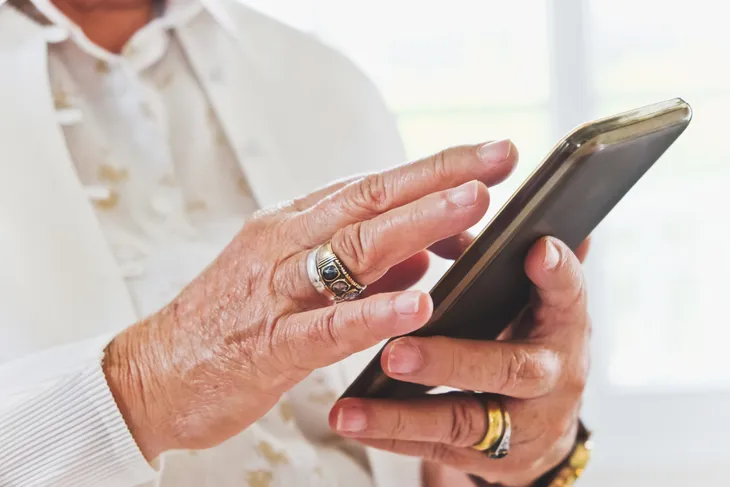 6. Cricket Wireless
Though Cricket Wireless does not have any cellphone plans specifically aimed at seniors, their overall flexibility and affordability have earned them a spot on this list. What's great about Cricket is that all their plans – even the most basic – come with unlimited calls, texts and data. The mid and top end plans simply give the user access to other advanced features, like fraud prevention and telemarketer detection.
Cricket Wireless's Basic Plan starts at $25/month. For $30/month, the plan includes:
Unlimited calls
Unlimited texts
Unlimited data
Fraud prevention
Telemarketer detection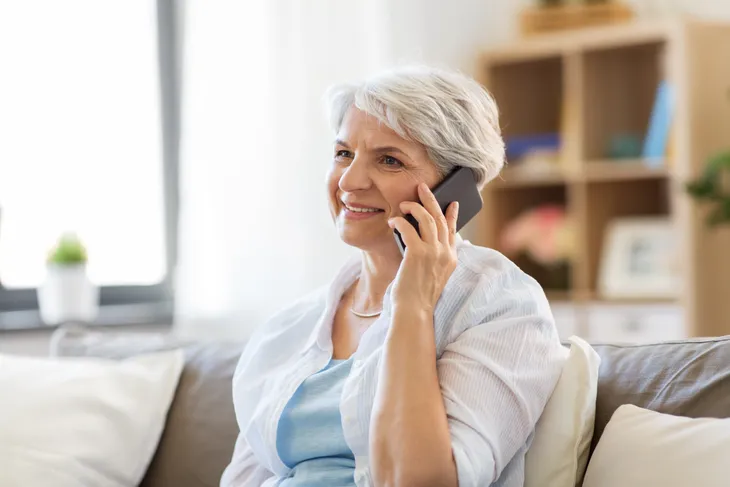 7. Verizon
Verizon is one of the best, most affordable cellphone plan providers if you're looking for a contract that includes a new device. Their plans are slightly more expensive compared to others on this list, however, getting your hands on the latest cellphone does somewhat offset this cost. A Verizon cellphone is also a great choice if you're likely to use a lot of data, as most of their plans come standard with unlimited data.
Verizon's Senior Plans range from $40 to $60/month, depending on device and number of lines included. All senior plans include:
Unlimited calls
Unlimited texts
Unlimited data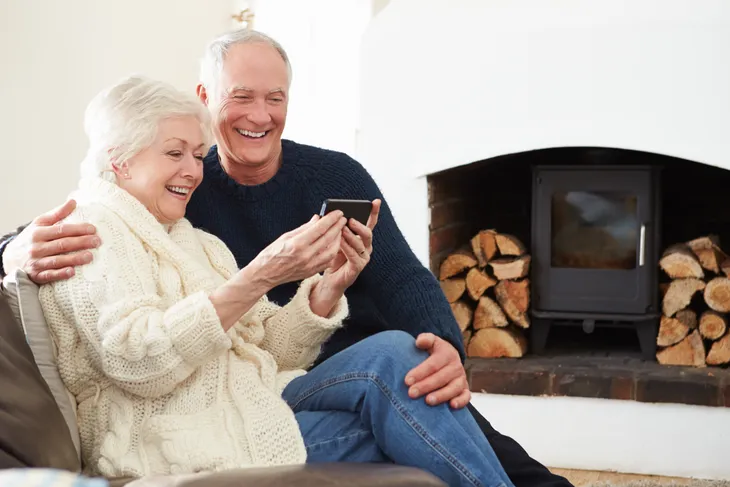 8. Snapfon
Snapfon offers a range of accessible, easy-to-use cellphones, on a selection of affordable plans. Their devices are ideal for older adults with vision, hearing or mobility issues, as they are hearing aid compatible and designed with larger buttons than most other smartphones. Snapfon also provides professional sosPLUS monitoring at an additional cost of $19.99/month; a service designed to alert healthcare professionals and loved ones in the event of a medical emergency.
Snapfon plans start at just $10/month. Their $25/month plan includes:
Unlimited minutes
Unlimited text messages
Limited data depending on area (they do not offer any unlimited data plans)
9. Consumer Cellular
Unlike the other providers on this list, Consumer Cellular exclusively targets people over 55 years old. When purchasing a Consumer Cellular plan, customers have the option to choose a new smartphone or to activate the plan on an existing unlocked device. Consumer Cellular scores highly for customer service and flexibility; they allow users to switch plans at any point during their service and do not use long-term contracts.
Consumer Cellular's two most popular cellphone plans:
Start at $15/month for unlimited minutes
Start at $30/month for unlimited minutes, texts and data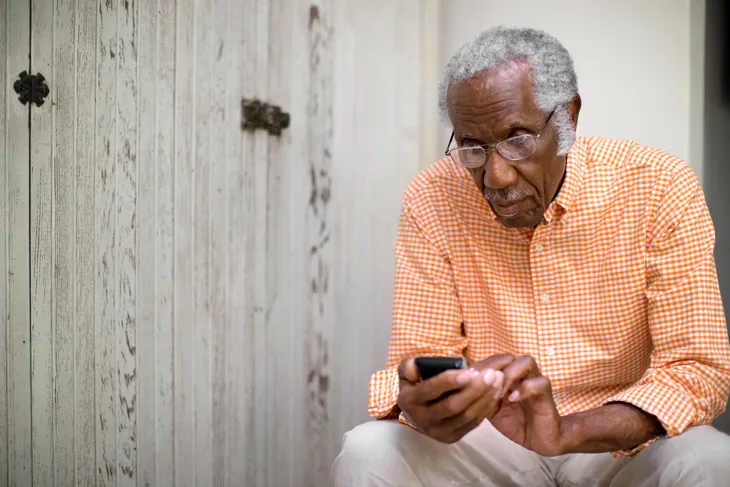 10. Republic Wireless
Republic Wireless cellphone plans are a great option for anyone who is set on avoiding a long-term contract. Like Consumer Cellular, users have the option to choose a plan which includes a handset, or to set up the plan on an existing unlocked Android phone. Unfortunately, Republic Wireless plans are not available for iPhones at this time. The company does not offer unlimited data on any plan, which means they may not be suitable for people who intend to stream music or videos via their device.
Republic Wireless plans start at $15/month, which includes:
Unlimited minutes
Unlimited texts
Data is charged at an additional $5/month, per GB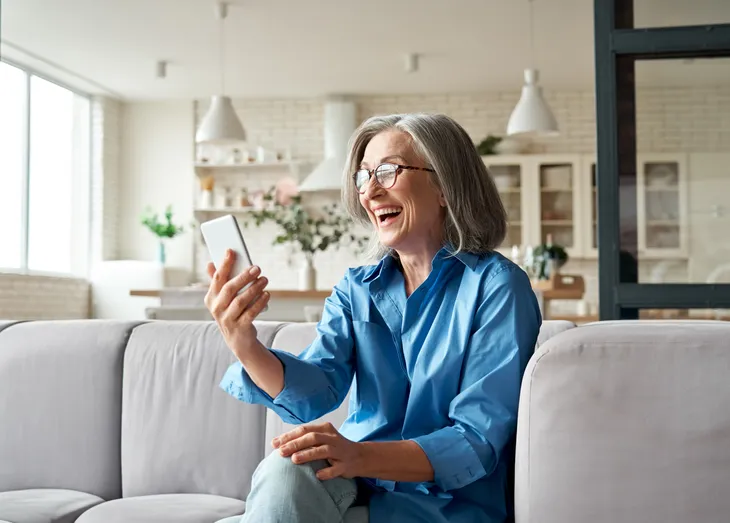 11. Lively (Formerly GreatCall)
If you're looking for a no-fuss phone then Lively might be the perfect provider for you. Their plan doesn't include data so you don't have to worry about overage fees and there are no contracts, so you can opt out whenever you want. This cell phone provider takes away all the confusion of modern-day cell phone plans and offers you an uncomplicated flip phone – called the Jitterbug Flip2 – for a one-time fee of $99 USD or their simple smartphone -the Jitterbug Smart3 – for a one-time fee of $149.99 USD.
The phones were designed with seniors in mind. They comes with bigger buttons, a large screen, and GreatCall's exclusive 5star Urgent Response button on the keypad which gets you help in any emergency. Additionally, the phone comes with a built-in camera, voice dialing, a flashlight, and a magnifier.
Plans start $14.99 (USD) per month, which includes:
300 minutes
10 cents per text
Customizable data (if you choose the smartphone) can be added for an additional fee
The most popular plan starts at $19.99 per month, which includes:
Unlimited minutes
Unlimited texts
Customizable data (if you choose the smartphone) can be added for an additional fee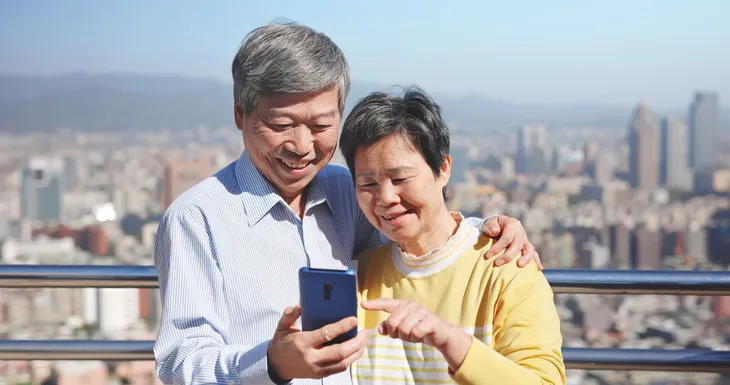 12. Assurance Wireless
As part of the federal Lifeline & Emergency Broadband Benefit program, Assurance Wireless (owned by T-Mobile) provides coverage and, in some cases, a free smartphone to low-income eligible people. If you're on a small fixed income or receive other government benefits, you're likely to qualify. Users aren't billed, don't have to sign a contract, and don't pay activation fees.
As part of the plan, users receive:
Unlimited Data

Unlimited Texts

Unlimited Minutes

10GB Hotspot Data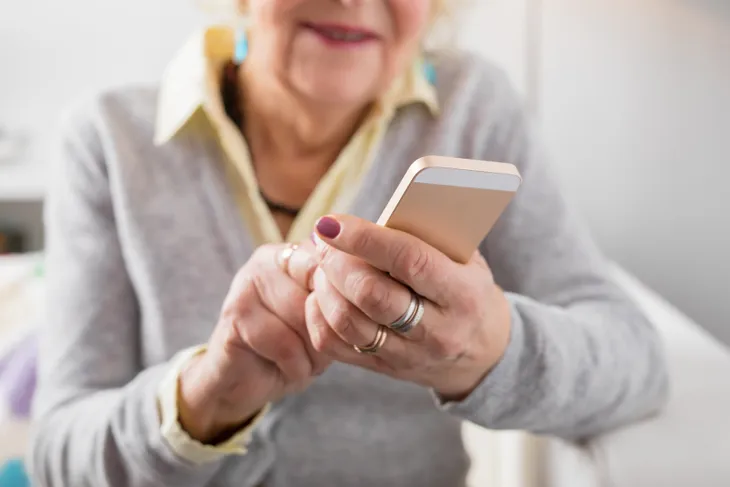 Bonus: RAZ Mobility
RAZ Mobility does not offer cellphone plans but have been included on this list by virtue of their senior-friendly handsets. Their MiniVision2 Phone makes cellphone use accessible for older adults who are blind or vision impaired. This device comes with larger buttons, an easy-view display and braille features. In addition, RAZ Mobility offer a Memory Phone for people living with memory loss or dementia. This device automatically presents photographs next to every contact, making it easier to place and receive calls. It also has a prominent, dedicated 911 button for use during emergencies.
As RAZ Mobility phones do not come with plans, users should look to purchase an affordable sim-only contract from one of the other providers on this list.
Both the Memory Phone and MiniVision2 Phone cost $309.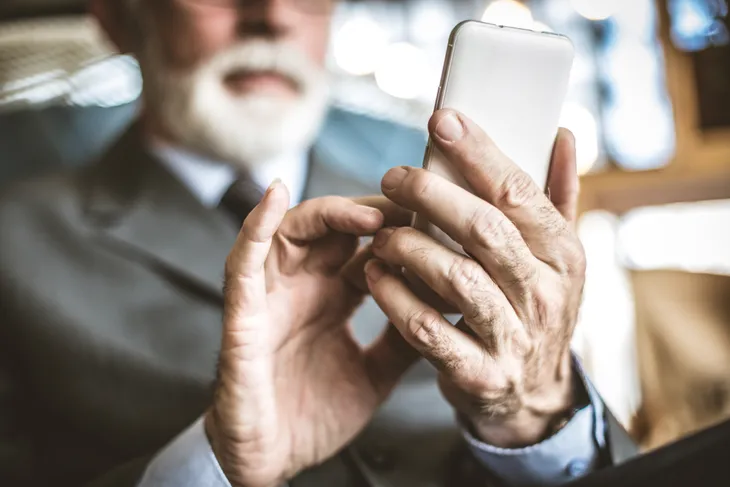 How to choose the right plan
Don't worry if you're feeling a little overwhelmed by all the options, as there is plenty of help available. Most providers have great customer service facilities and offer over-the-phone consultations to help you find the right fit. If you prefer to talk to someone in person, pop into a local store to speak to a customer service representative.