Ask the average person to design an effective fitness plan and a lot of them will immediately go to the cardiovascular stand-bys: running, cycling, swimming, using the gym's elliptical machine. And while these methods can be effective in burning calories, they may not do enough to build lean muscle capable of improving athletic performance and boosting the metabolism.
That's why the most effective fitness plans need to include lifting weights and a commitment to strength training. It doesn't mean you have to pump 50-pound dumbbells or spending your whole trip to the gym on the weight machines, but it does mean some investment of time and energy in using weights. Let's take a look at some reasons to add weight training to your exercise regimen.
Add Years To Your Life
We do so much to improve our overall health but we don't always think about how our exercise regimen affects our longevity. For the young and middle-aged, the fitness goal is usually to look and feel better today and in the near future, not years (perhaps even decades) down the road.
But the 75-year-old version of you, the one enjoying retirement and spending time with grandchildren, may be really pleased that the younger edition of you made a commitment to strength training and lifting weights. That's because muscle mass plays an important part in determining how we age, with research showing that increased muscle capacity can help us reduce our overall risk of death. In fact, as we age, the focus on losing fat or maintaining weight becomes progressively less important, with the priority shifting to keeping the muscle and strength we have.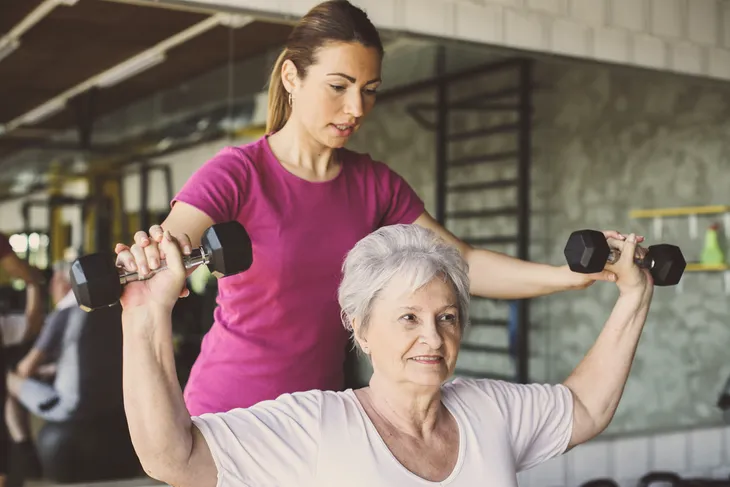 Sleep Better
We all want to sleep better, but it can be tough to nod off at night when there are so many distractions trying to keep us awake, from smartphones to television to tablet computers to even books! Given how so many of us lead incredibly busy lives, it can be hard to shut the mind off and get to sleep after a long, hectic day of managing work and a growing family.
And yet, getting enough sleep — which, for most adults is about seven hours a night — is hugely important. Without it, we can feel run down and irritable and struggle to stay focused. Weight training can help prevent this because, in combination with cardiovascular exercise, it can release endorphins and create a feeling of satisfaction and relaxation. In fact, research has shown that individuals who regularly exercise, and especially those who push themselves in a physical way, report the best sleep patterns.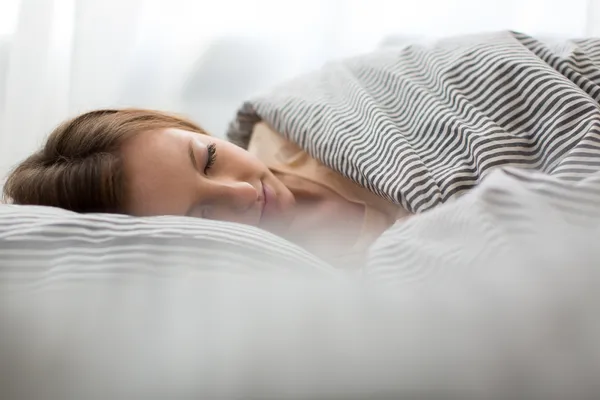 Better Self Esteem
So much of the effort we put into physical exercise isn't about feeling better physically — it's about feeling better about ourselves in a mental way. In other words, it's part of an effort to improve our self-esteem and feel more confident, factors that can have a huge impact on how we see ourselves within the world and in the relationships that comprise our social lives.
Strength training and lifting weights can help with this by adding the right kind shape to your look. Additionally, weight training can help you build lean muscle, which can assist with burning calories over the long rather than short term. And that can do a lot for your self-esteem and confidence, helping you stay in the right mindset moving forward.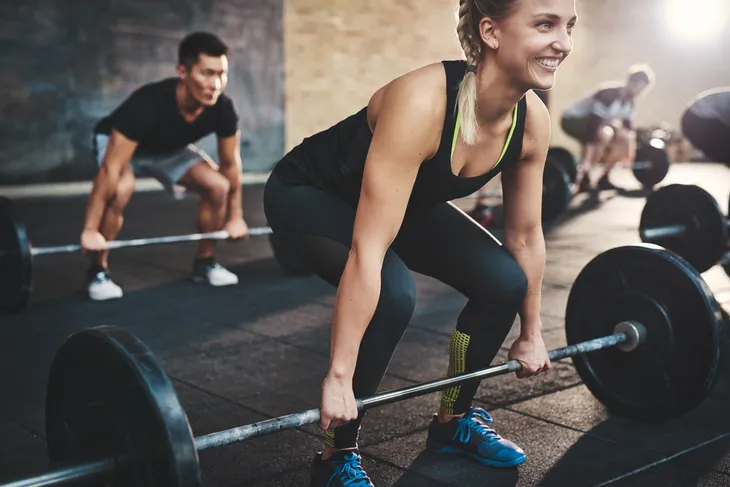 Set, Reach Goals
Setting and reaching goals for yourself is an important part of building a stronger and better you, whether that's physically or mentally. It doesn't just have to apply to physical exercise; it can be used to help you complete a major project at school, finish an important report at work, or take down a tough level in that video game you've been playing.
But setting and reaching goals when it comes to your physical fitness by lifting weights is a great way to boost your self esteem and help you feel good in a variety of ways. Lifting weights can help bring form to your body and build the lean muscle that will help you maintain the body style you've been working to achieve.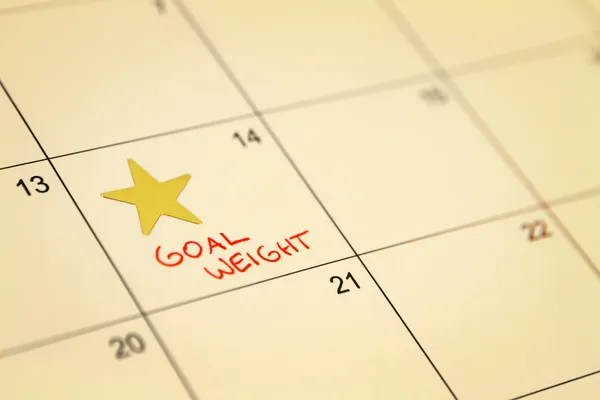 Build Stronger Bones
Jumping into an intense fitness routine without building up to it can result in a few different problems but the most common factor will likely be pain. That's because our bodies, and especially bodies not used to intense physical exercise, are not always ready for that kind of activity.
It's another great reason to engage in weight lifting, which can help build stronger muscles and keep the metabolism going. But it can also help increase bone density, making your bones more resilient to the types of pressure that, in some people, could result in painful breaks or fractures. Additionally, an individual who regularly lifts weights and engages in strength training will build the connective tissue and muscles linking the bones, helping them prevent muscle pulls and moderate though painful injuries.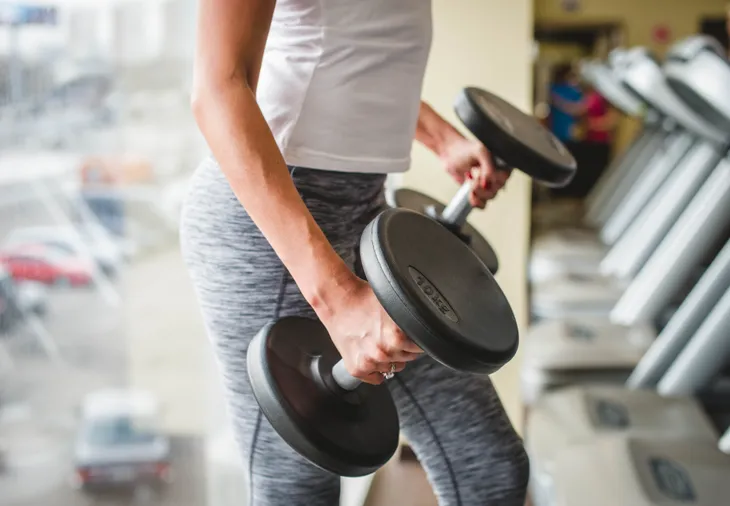 Improve Balance
Running, cycling, or swimming for an extended periods over many weeks or months will help you build the muscles that contribute to those activities, but it may not help you improve your balance. Weight lifting can help with improving balance by boosting the muscles and connective tissues that help maintain proper form and prevent slips and falls.
Using weight lifting to improve balance is particularly important for individuals who may have some kind of health issue that threatens to make physical activity somewhat unsafe. For example, an individual with mild or moderate arthritis may find their bones and connective tissues hurt too much to run, but with some weight training, which can help strengthen those connective tissues, everything can change.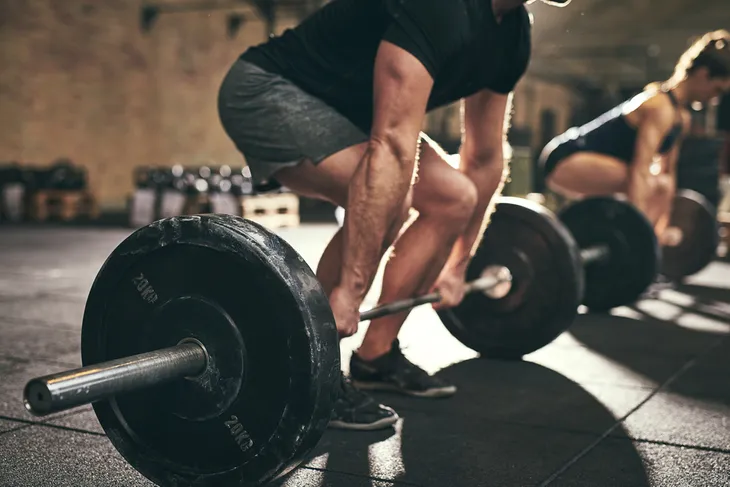 Boost Mood and Self-Satisfaction
If you struggle with anxiety and depression, and especially if those conditions are linked to your physical health and well-being, you can make significant progress towards reducing their impact on your life by engaging in intense physical activity, and especially strength and weight training.
That's because lifting weights is about setting a challenge and giving you the opportunity to meet that challenge. As your weight lifting goals change, you'll start to notice improvements in the way you look and feel, both of which can help boost your mood and overall feeling of self-satisfaction. You may even find that these improvements help you think more clearly, and focus on what truly matters in your life.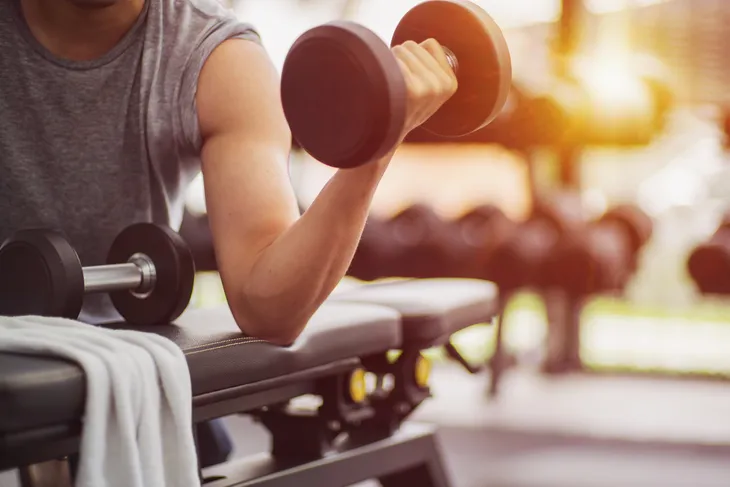 Burn More Calories
When you think of burning calories via physical exercise, chances are your mind leaps to an image of someone running, cycling or swimming. And while it's true that those cardiovascular-heavy activities can help a lot in burning off unnecessary calories, they're not necessarily the only ways to achieve that goal.
In fact, lifting weights and engaging in strength training can also be highly effective. This is because lifting weights helps you build lean muscle, which has been shown to burn calories even when you're not engaging in physical exercise. It's also why many people who focus exclusively on cardiovascular activities in order to lose weight end up putting the weight back on much faster.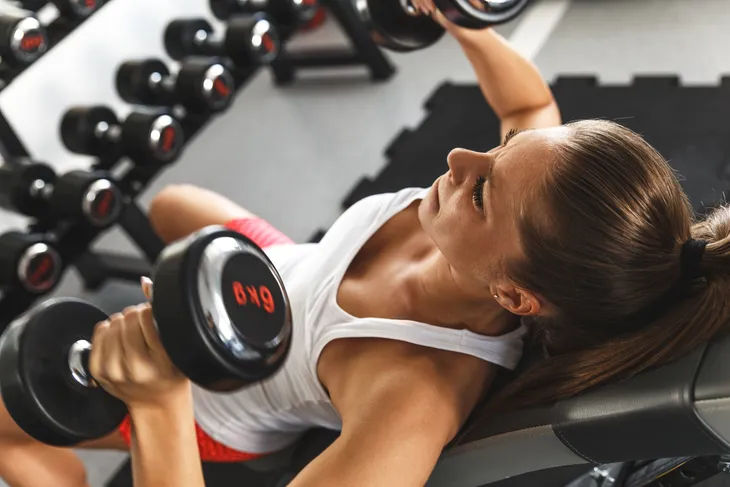 Takes No Time
Strength training takes too much time to bother with, right? Wrong. In fact, it can often be less time-consuming than other elements of a healthy fitness routine, including cardiovascular activities like running, cycling, or swimming. Of course, that does depend on your stamina and the intensity of the strength training you're engaging in.
But in general, lifting weights doesn't need to take long. There are some basic strength training exercises you don't even need weights for, like pushups and pull-ups, that can effectively build muscle in the arms, back, shoulders, and chest in only a few minutes. Adding weights like dumbbells and barbells can take things up a notch, but again there's no need to spend the whole day in the gym. A 30-minute session is all you should need.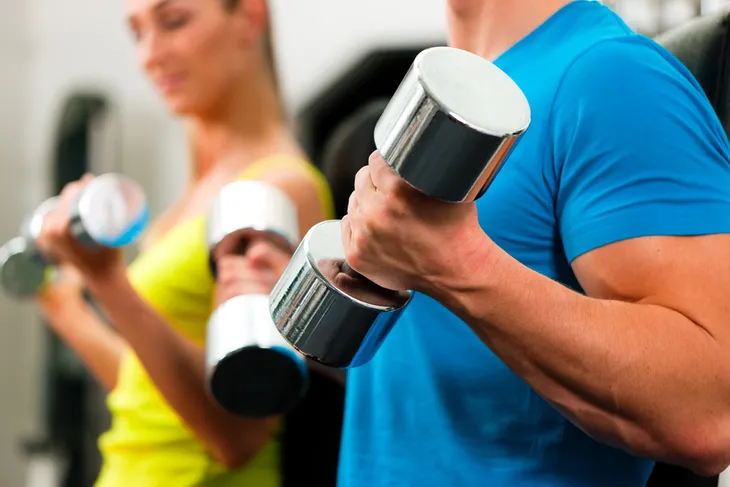 Stay Home If You Like
Many people dismiss making changes to their exercise routine, or starting one in the first place, because they don't like having to go to the gym or the atmosphere at the gym once they arrive there. And that's understandable: we're busy enough going to work and school, we shouldn't have to drive somewhere else just to get some physical exercise.
Well, here's the good news: strength training and lifting weights can be done at home. And it doesn't have to mean buying a whole big weight machine to ensure you reach your strength training goals. Just a few dumbbells and a barbell with some weights is sufficient to help you complete simple and effective strength training exercises, like doing squats or arm curls.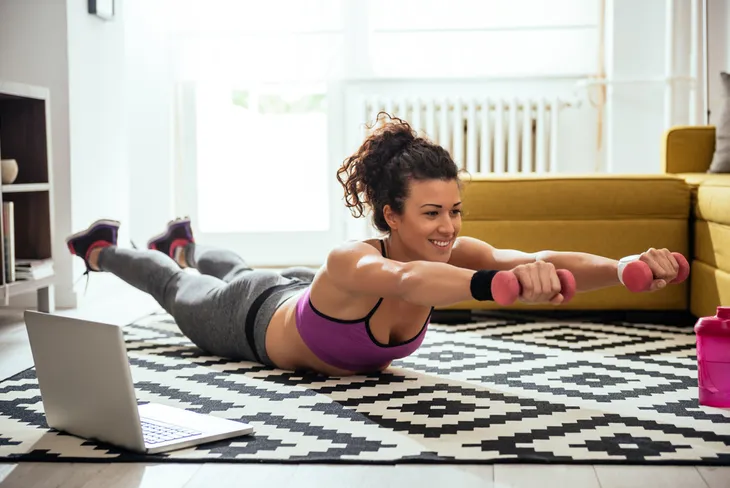 Get Better At Cardio Activities
You might think the only way to improve your performance at cardiovascular-oriented activities, like running, swimming, and cycling, is to do those activities over and over and over. But in reality, you need to engage in strength training and weight lifting to build the muscles that help those muscles more directly responsible for pushing you forward while doing those activities.
In other words, a cardio activity is likely to build the major muscles associated with that activity, but who wants to build only a single muscle group? Also, because the muscles in our body are so interconnected, you can do yourself a huge favor by engaging in strength training activities that help build the tissue which may indirectly support your preferred cardio exercise.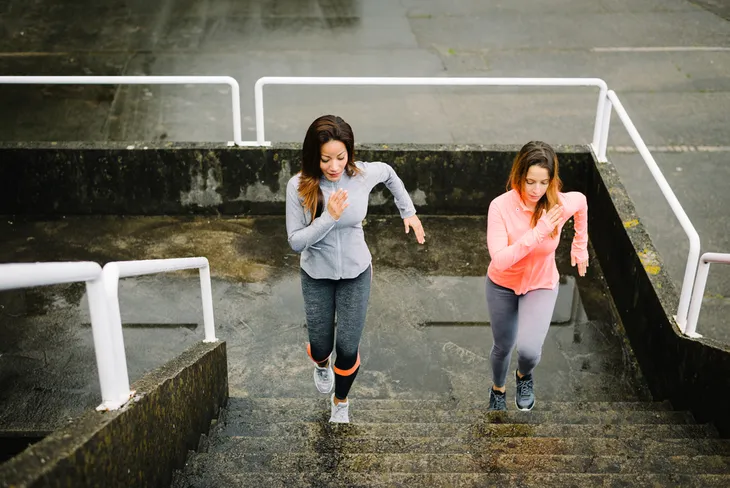 Improve Your Heart
There's a misconception that doing cardiovascular activities is by far the best way to help the heart by getting the heart rate up and building its endurance. But strength training can plan an equally important role in boosting heart health and helping our cardiovascular system become more effective at maximizing our overall health.
In fact, research has shown that fitness routines that include a strong weight lifting element can lower blood pressure and reduce one's chances of developing dangerous heart-related illnesses, including heart attack and strong. That's why the American Heart Association recommends people engage in at least two strength training workouts each week.