You know how important it is to clean your home regularly – but are you cleaning your home well enough? Unless you're a professional, getting your home expertly cleaned is difficult. You need the right tools, the expertise, and the time to tackle this intensive job. Fortunately, a professional cleaning service can provide a deep cleaning for your home, saving you time and effort. Moreover, you can find deep cleaning services with an online search.
Deep cleaning services provide a much more in-depth home cleaning than basic housekeeping services. A deep cleaning can help you get rid of dust, dirt, and build up throughout your home.
If you're wondering whether a deep cleaning is necessary for your home, the following are four ways you can benefit.
Deep Cleaning Services Go Above and Beyond Regular House Cleaning
A deep cleaning service is different from a traditional house cleaning service. While both of these cleaning services can tackle all types of cleaning throughout your home, a deep cleaning takes your typical cleaning to new heights.
During a base house cleaning, the goal is to remove dirt. When you pay for a deep cleaning, you'll get a more thorough cleaning. In fact, every nook and cranny of your home will get special attention.
Instead of simply dusting, wiping down, or vacuuming areas of your home, a deep cleaning takes things even further. A cleaning professional will clean your home by sanitizing, scrubbing, and scouring every room. Deep cleaning services take care of issues like built-up grime, residues, and even tasks that haven't been done in months or years.
Disinfecting and scrubbing showers and bathtubs;
Cleaning the grout between tiles;
Dusting or cleaning baseboards, doors, and door frames;
Emptying and sanitizing trash cans;
Cleaning range hoods;
Oven cleaning;
Cleaning the interior of refrigerators and microwaves;
Washing and polishing cabinets;
Dusting lamp shades, ceiling fans, and vents;
Cleaning blinds and shutters, and;
Upholstery and furniture cleaning.
That list is just a sample of what happens during a deep cleaning appointment. A deep cleaning service will offer extras and additional cleaning services that a regular house cleaning doesn't. It's the perfect way to achieve a clean house from the ceiling to the floor.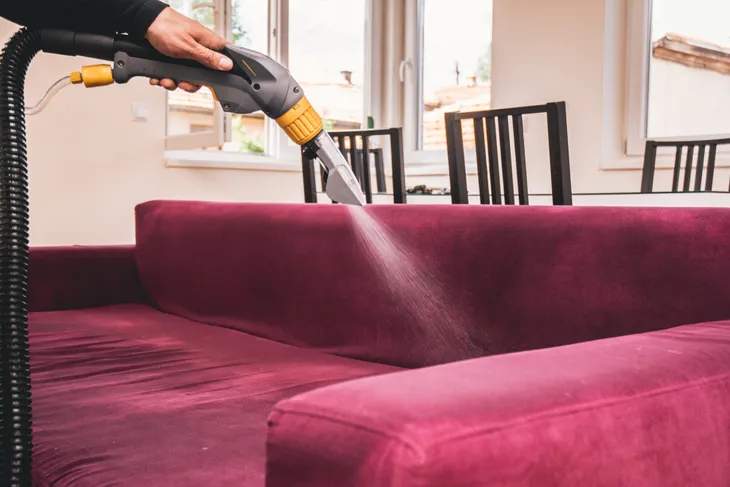 Deep Cleanings Sanitize Your Home
In addition to cleaning all of the surfaces, appliances, and small details throughout your home, a deep cleaning will offer you a unique health benefit: sanitization.
When you pay for a professional deep cleaning, you won't just have a home free of dust and dirt. The cleaning experts who tackle your home will actually sanitize your surfaces, items, and appliances.
Sanitization is not included as part of a typical household cleaning. Plus, when you clean your home yourself, you likely won't be able to wholly sanitize your living space.
Even the cleanest homes can have areas where bacteria and germs grow. In spaces like the nooks and crannies of your bathroom, the floor, and other areas of your home, viruses and bacteria can begin to breed. Even though you may not be able to see them, this can lead to you and your family getting sick.
In order to eliminate these germs, bacteria, and viruses, you need some seriously tough cleaning products. Fortunately, a deep cleaning service has exactly what's needed, along with the knowledge that allows them to properly sanitize your home.
Deep cleanings can get the dangerous bacteria and other illness-causing issues that you can't see out of your home. They'll eliminate mold and mildew. So, you won't have to worry about keeping your home clean and your family healthy.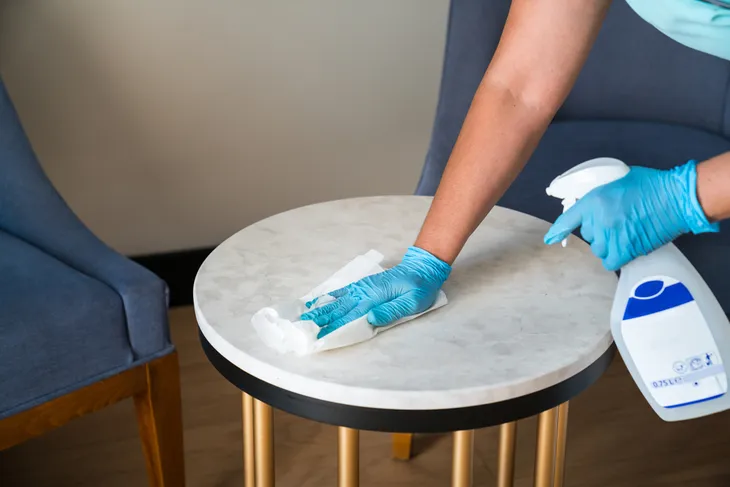 Deep Cleanings Keep You Stress-Free
Cleaning your home is a stressful chore. You not only have to find time in your already busy schedule to perform a whole-home cleaning, but you also have to give up precious free time. Instead of relaxing on the weekend or enjoying time with your friends or family, you have to tackle the tough task of cleaning. Such pressure can cause stress, especially if you're working hard to eliminate bacteria, germs, and viruses.
Hiring a deep cleaning service can eliminate all of this stress. Professional deep cleaning experts will take care of all of this hard work for you; making cleaning one less thing on your to-do list. You'll also save time by hiring a deep cleaning service, as you won't actually need to give up your free time to clean.
Since a deep cleaning sanitizes your home, you'll feel better in general. A clean home will lead to less stress as you won't be surrounded by clutter or messes that make you worried. Even better, your home will be clean, orderly, and sanitized for your family's safety.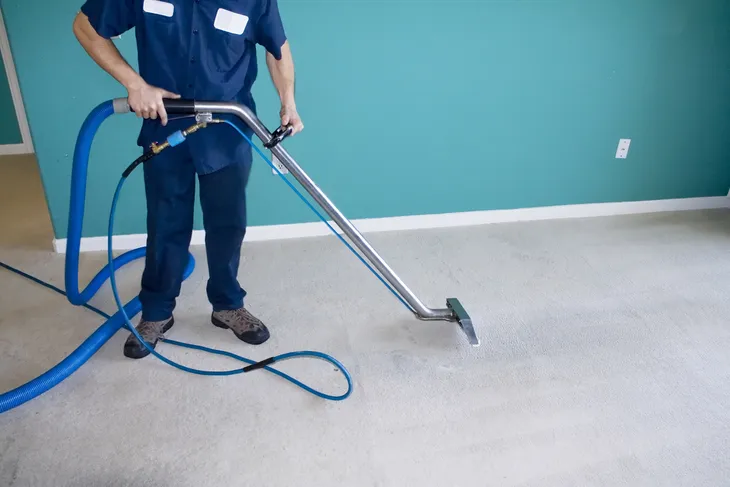 A Deep Cleaning Can Be Affordable
Because deep cleaning services are so thorough, many people assume that they're very expensive. However, when compared to a traditional house cleaning service, a deep cleaning isn't as costly as you might expect.
The average cost for a deep cleaning ranges from $200 to $400. Typically, homeowners spend $227 for a professional deep clean. A routine house cleaning costs between $100 and $150. This means you could pay just a bit more to get an even better cleaning and sanitization.
Even more importantly, you may be able to save on future deep cleanings if you become a regular customer. A one-time cleaning investment may help you keep your home clean on a regular schedule at a more affordable price.
Before you hire a deep cleaning service for your home, search online. Many deep cleaning services advertise online. So, that's where you can find discounts, deals, and special offers. You can also search for deep cleaning professionals in your area and compare their prices to ensure you're getting the most affordable price.