Are you hearing a whooshing sound in your ear? Does that noise correlate with your heartbeat? If you answered yes to both questions, you might have pulsatile tinnitus. Pulsatile tinnitus is a noise often described as a whooshing, beating, whistling, or rushing sound. It's similar to the more commonly known tinnitus, or ringing in the ears, but with pulsatile tinnitus, it beats in time with your pulse.
For many people, it can be just an annoyance, but for others, it can make it difficult to sleep, focus, and more. Pulsatile tinnitus isn't something you should ignore. It can be a symptom of a serious underlying condition. Keep reading to learn more about the symptoms, causes, and treatments of pulsatile tinnitus so you can get on the path to recovery fast.
Symptoms
Noise From Within
One of the key symptoms of pulsatile tinnitus is hearing noise that comes from within your body. Some people call this ringing in their ears. The noise can be different for each person but most people with pulsatile tinnitus report hearing a whooshing or beating sound. This noise comes from the nearby blood vessels.
Sometimes, hearing noise from within your body is normal, such as after exercising, but the noise should never last after you've recovered from your workout. If you have pulsatile tinnitus or the much common tinnitus, you should talk to your doctor.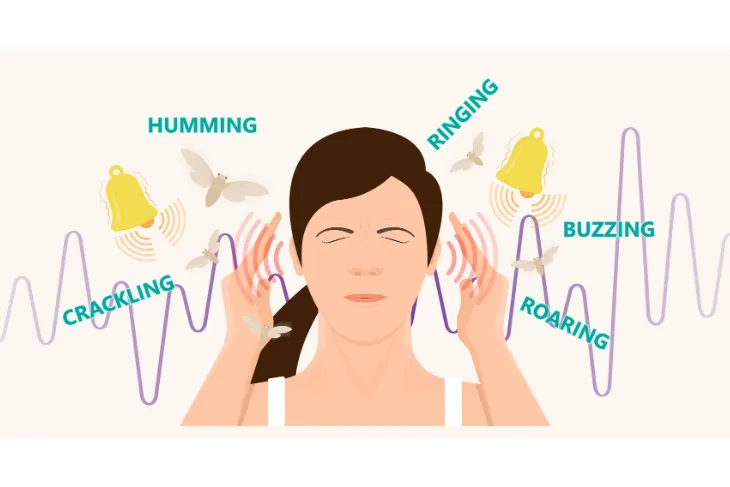 Noise That Is In Time With Your Heartbeat
The other important symptom of pulsatile tinnitus is that the noise you hear correlates with your heartbeat. Your pulse is the movement of blood throughout your body. When someone has pulsatile tinnitus, the noise they hear is that movement of blood.
You can check to see if what you are hearing is pulsatile tinnitus by checking your pulse. Put your forefinger on the inside of your wrist (thumb side) and feel your pulse. If your pulse moves in time with the noise in your ear, you have pulsatile tinnitus.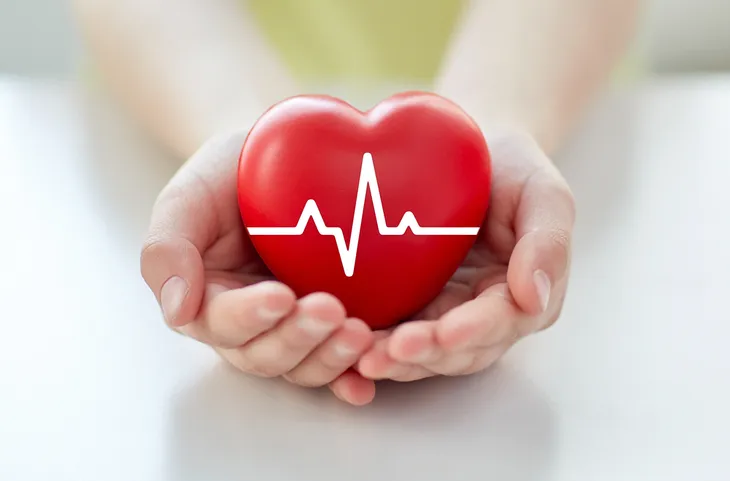 Causes
Atherosclerosis
Atherosclerosis is the buildup of fat, cholesterol, and other substances in the walls of arteries. This build-up causes the arteries to become narrower, restricting blood flow through the vessel. Atherosclerosis can cause strokes, myocardial infarctions (heart attacks), or angina (chest pain). When this happens in the arteries in your ear, neck, or head you can develop pulsatile tinnitus.
Atherosclerosis has three main causes. The first is high cholesterol. Cholesterol is the "waxy, yellow substance that's found naturally in the body as well as in certain foods you eat," reports Healthline. The second common cause of atherosclerosis is a poor diet, and the third common cause is aging. As much as we'd like to control aging, we can't. So do your best to improve your lifestyle in order to avoid this arterial disease.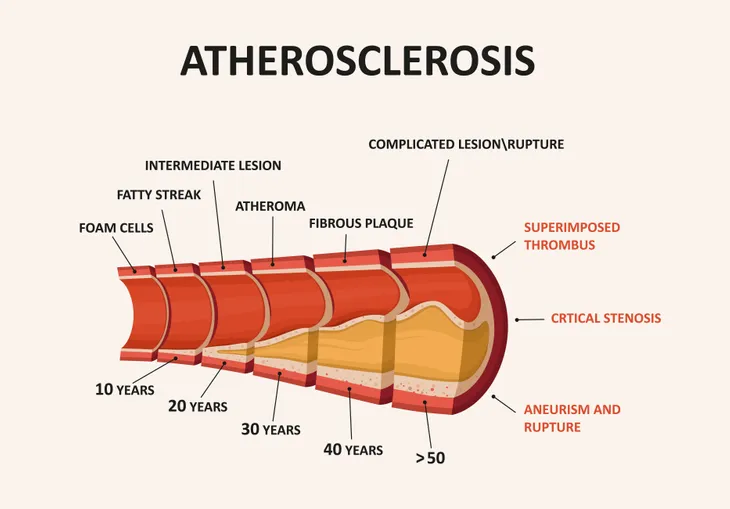 Idiopathic Intracranial Hypertension
Well, this isn't a condition that many people think about until they know someone who has had it or they themselves have been diagnosed with it. Idiopathic intracranial hypertension is a complex name that we'll break down for you. Idiopathic means unknown cause, intracranial means within the skull, and hypertension means high pressure. So, idiopathic intracranial hypertension is high pressure within the skull that has an unknown cause.
Typically, this condition is characterized by an increase in cerebrospinal fluid (CSF) around the brain. "This elevated pressure presents with symptoms like headaches, double vision, pain behind the eye and pulsatile tinnitus" reports Penn Medicine.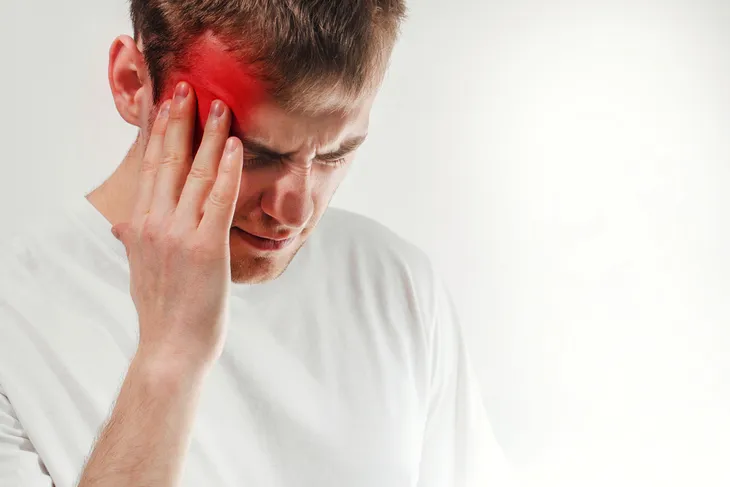 Blood Vessel Malformations and Disorders
Pulsatile tinnitus is the noise you hear from blood moving through the blood vessels. Any abnormal changes to your blood vessels can cause this noise disturbance. Penn Medicine confirms this by telling us that "abnormalities or disorders – including aneurysms and arteriovenous malformations – can cause a change in the blood flow through the affected blood vessels."
If you have pulsatile tinnitus, it's time to make an appointment with your doctor. He or she will investigate the cause of the noise, which will include evaluating you for blood vessel disorders. If you have a family history of blood vessel disorders make sure to disclose that to your doctor. Some disorders can be very serious and require surgery, whereas, in others, your doctor will take a watch and wait approach.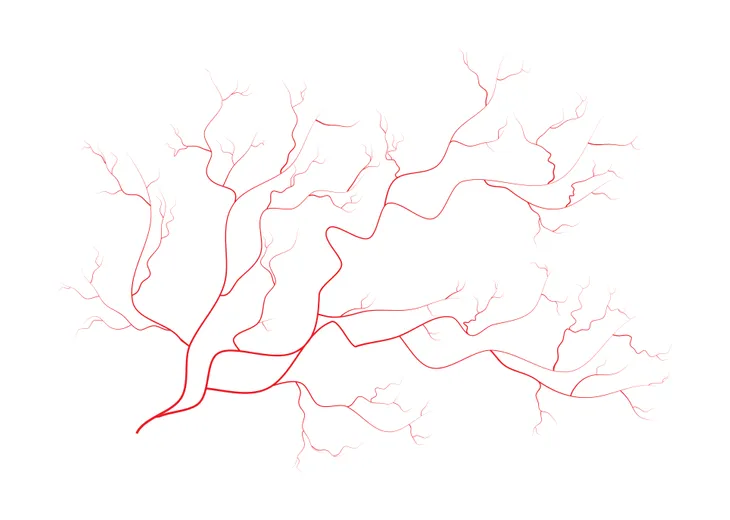 Hypertension
Your blood pressure is the force that your heart generated to push blood throughout your body. It goes up and down all day based on several factors. When you have high blood pressure, also known as hypertension, your heart is working extra hard to push blood through narrowed arteries. This causes an increase in turbulence within the blood vessels and if it is in the carotid artery or other arteries near the ear, the noise can be heard within the ears.
Pulsatile tinnitus is only one of the many conditions that are a result of high blood pressure. If you suffer from chronic high blood pressure, you should work with your doctor to lower it through medication, diet changes, weight loss, and chronic condition management.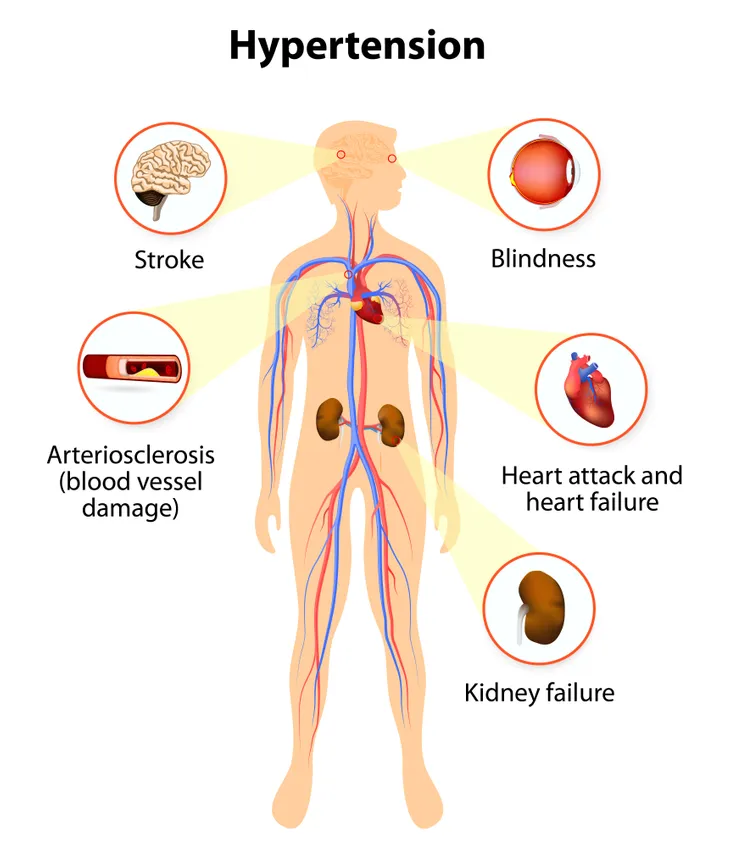 Tumors
One of the more scary causes of pulsatile tinnitus is head and neck tumors, specifically glomus tumors. Glomus tumors in the head and neck come from glomus cells and are benign but can be invasive within the area. "These tumors are most common in part of the jugular vein that's positioned below the middle ear," says Penn Medicine. The source continues to say, "Glomus tumors may grow in the middle ear and brain."
When a head or neck glomus tumor pushes on the blood vessels it can cause pulsatile tinnitus, among several other symptoms. These tumors have many blood vessels making them a good candidate for making that pulsatile noise in your ears.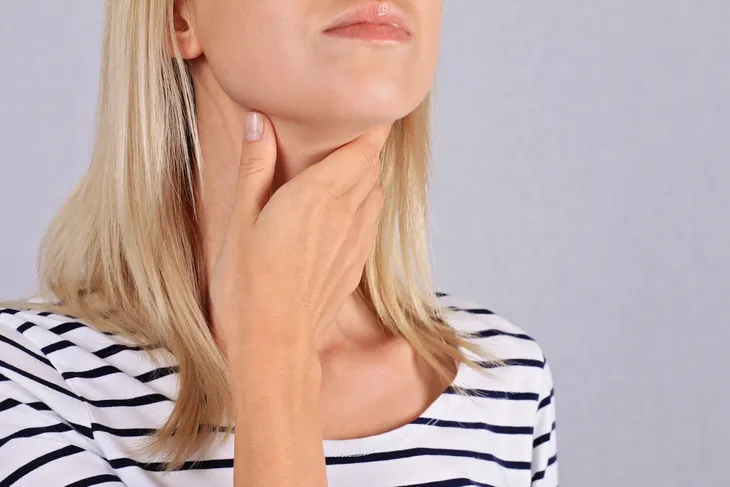 Sigmoid Sinus Abnormalities
Two sinus wall abnormalities that can cause pulsatile tinnitus are sigmoid sinus diverticulum and dehiscence. Penn Medicine tells us, "The sigmoid sinus is a blood-carrying channel on the side of the brain that receives blood from veins within the brain." The source continues to say, "Sigmoid sinus diverticulum refers to the formation of small pouches (diverticula) that protrude through the wall of the sigmoid sinus into the mastoid bone behind the ear." Dehiscence is when the bone that surrounds the sigmoid sinus in the mastoid is not present.
These unusual ear abnormalities can increase the pressure and blood flow within the sigmoid sinus. This causes the heartbeat noise within your ear that we call pulsatile tinnitus.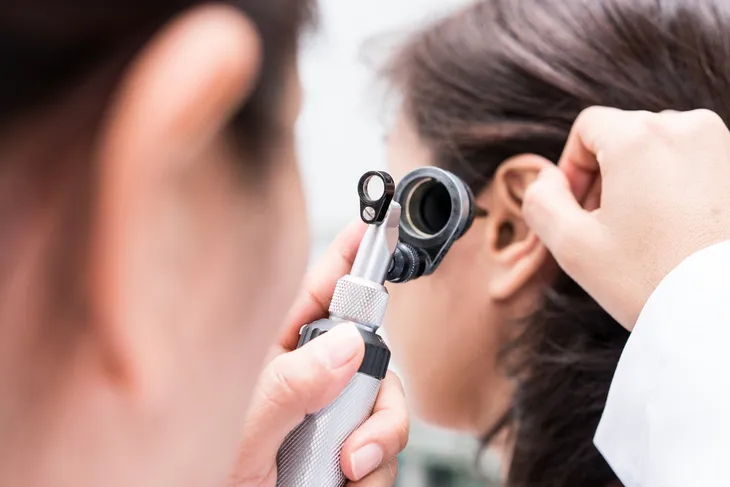 Ear Structure Abnormalities
If you have abnormal changes to your ears, this can be the cause of hearing your heartbeat. One ear abnormality that is a known cause of pulsatile tinnitus is superior semicircular canal dehiscence syndrome, says Penn Medicine. "The superior semicircular canal is one of three canals found in the vestibular apparatus of the inner ear," says the source. When that structure becomes unusually thin or missing, you can have pulsatile tinnitus.
Superior canal dehiscence syndrome isn't the only ear abnormality that can cause pulsatile tinnitus. If any condition that causes the bones within the ear to thin out or if they are actually missing, the blood vessels near your ear will be louder causing the heartbeat noise.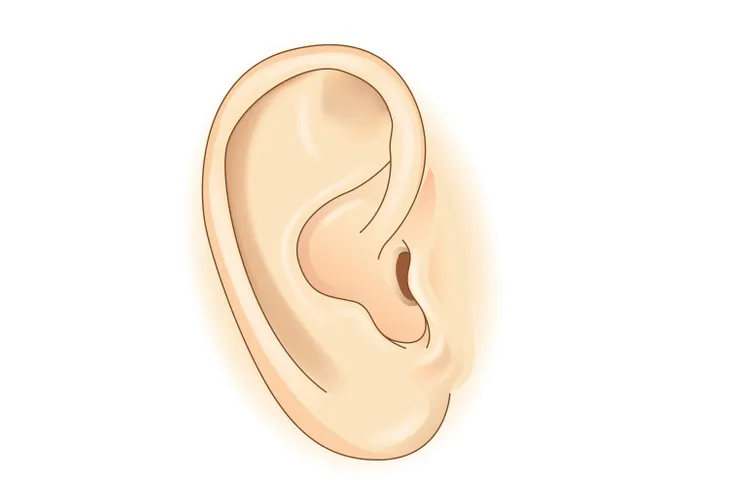 Exercise
One of the more common and simple explanations of pulsatile tinnitus is an increase in blood flow and pressure from exercising. When you run around and get your heart rate up, you can sometimes hear blood pumping through your body. This can be completely benign and just something you have to work through.
However, if the heartbeat noise is new to you or does not stop when you are done exercising, it's time to make a call to your doctor. He or she can evaluate you to determine if there is an underlying cause to the noise.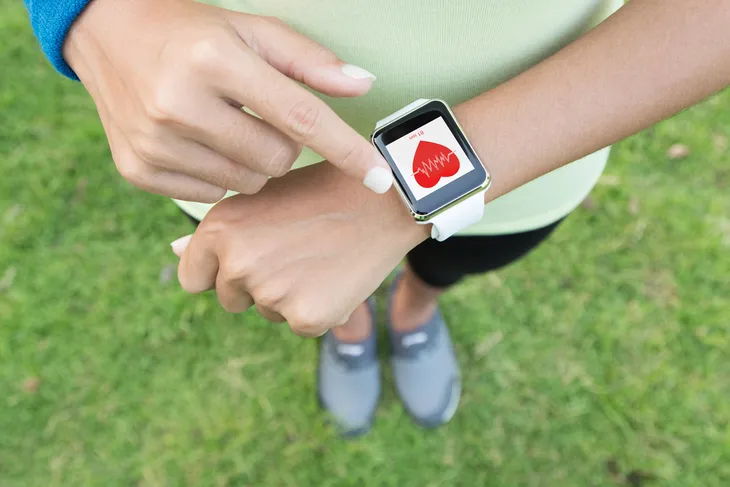 Treatments
Manage Underlying Conditions
One of the best ways to eliminate or reduce pulsatile tinnitus is to manage your underlying conditions. Hypertension is one condition that can be easily treated by your doctor and will improve your overall health as well. Some conditions that cause pulsatile tinnitus are not easy fixes and will need to be looked at by specialists.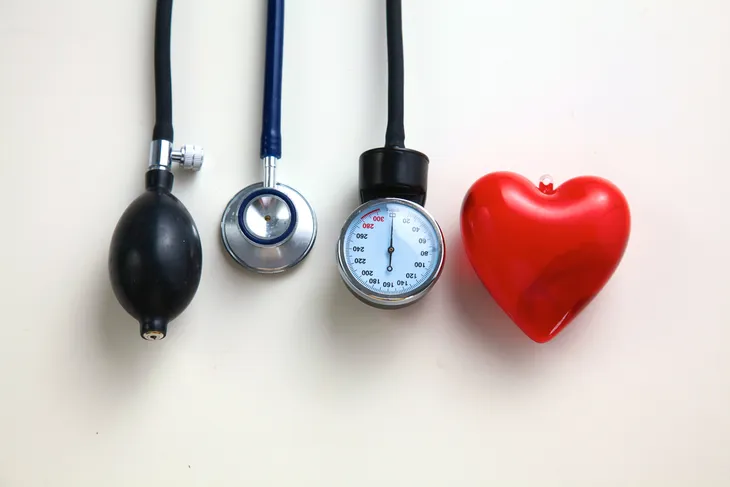 Sound Therapy
Sound therapy is the use of any sound to decrease your awareness of pulsatile tinnitus says Medical News Today. The source tells us, "Many people with tinnitus notice their symptoms more when in a quiet environment, so listening to other sounds can make them less intrusive." Essentially, it is a form of distraction to help you forget about the pulsating noise.
To use sound therapy, turn on music, go outside, or open the window to hear outdoor noises. Other options suggested by Medical News Today are tabletop sound generators or a wearable sound generator. It might be a bit of trial and error to find what works best for you.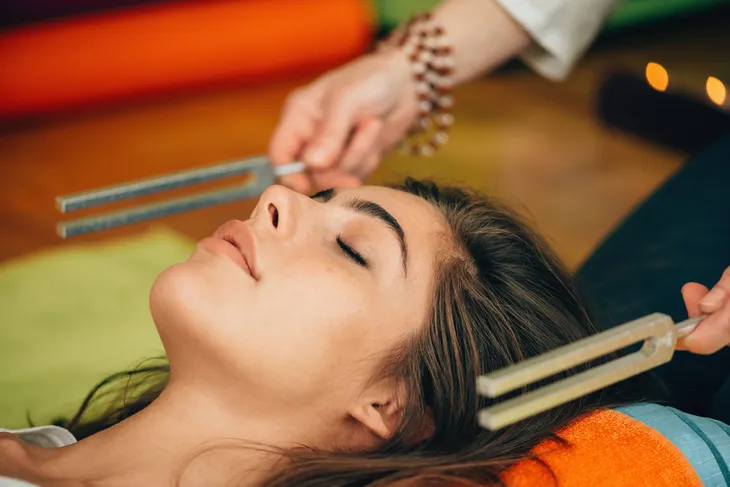 Relaxation
Take a deep breath and release the stress from your body. Taking time to relax will decrease your heart rate, blood pressure, and clear your mind. You'll feel refreshed and the pulsatile tinnitus might be quieter or gone, depending on its cause.
Find time each day to meditate, perform breathing exercises, or gentle stretching. It will increase your body awareness and may help manage your pulsatile tinnitus. However, for some people, medical treatment is the only option. So, never hesitate to reach out to your doctor for the best treatment of your pulsatile tinnitus.