A disease that more than 16.4 million people have been diagnosed with in the U.S. is chronic obstructive pulmonary disease (COPD). It's the third leading cause of death in the country and is a chronic disease, which means there is no cure. People living with COPD must find a treatment that helps them manage symptoms and make life more comfortable. A search online will show you what treatments are available.
One method of treatment for COPD patients is using an inhaler. You can learn about the different types of inhalers that are helpful to use with this condition by searching online.
Inhalers vs. Nebulizers
Inhalers
Both inhalers and nebulizers are devices that treat breathing disorders by turning medication into a breathable substance. They work to open up the airways, alleviate COPD symptoms, and make breathing easier. Although these devices are similar, there is an important difference between the two.
Inhalers are small and portable devices that offers medication in three forms:
MDI

– a liquid medication a person inhales slowly in single bursts by using a spacer.

DPI

– a dry and powdered medication a person inhales without a spacer by wrapping their lips around the mouthpiece.

SMI

– an inhaler that delivers medication in a slow mist.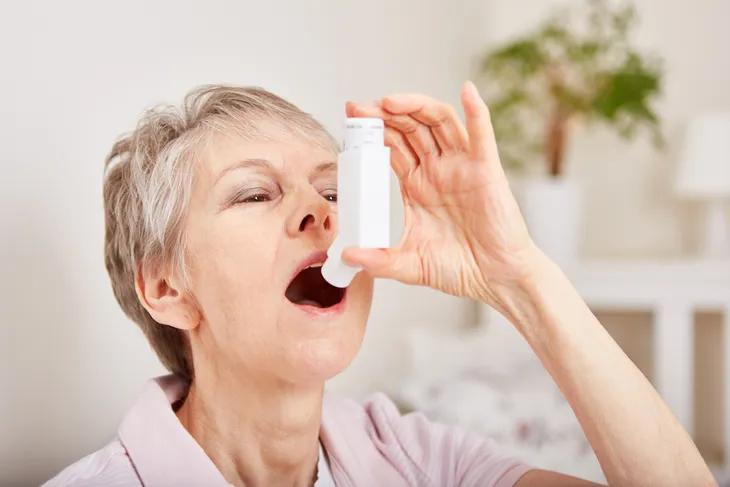 Nebulizers
As for nebulizers, they are not as small and portable as inhalers. Nebulizers turn medication into a fine mist that a person gently breathes in for around 20-minutes. Users have to measure out the medication and add it directly to the machine, unlike inhalers that will be given to you with a certain amount of medication per puff.
Nebulizers are also more expensive. This can make it harder to get coverage from insurance companies for long-term use. But people may prefer the nebulizer over the inhaler since they are easier to use, as inhalers require some practice to ensure you're actually using it properly.
You'll have to discuss with a doctor about whether an inhaler or nebulizer are better for treating your COPD. This disease can worsen over time, which means your medications may need to be adjusted as necessary. You may also need a combination of drugs to successfully treat COPD.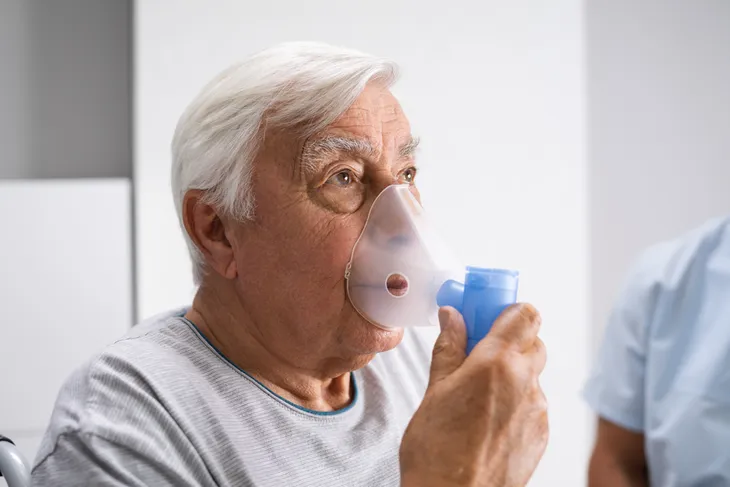 Different Types of Medicine
There are different types of medicine that can be inhaled through an inhaler. Some inhalers are long-acting, while others have short-acting effects that wear off sooner. It can be confusing to understand which medication is used to treat each symptom of COPD through an inhaler.
The four types of drugs that an inhaler may provide:
Bronchodilator to help open up the airways and increase airflow.

Corticosteroid to reduce inflammation in the airways.

A combination of different bronchodilators

A combination of bronchodilators and a corticosteroid
Doctors will consider a patient's airflow limitation, symptoms, number of exacerbations per year, and other medical issues when deciding on the best inhaler for them to use. For example, only people with moderate to severe COPD and one or more exacerbations per year are recommended to use corticosteroid inhalers.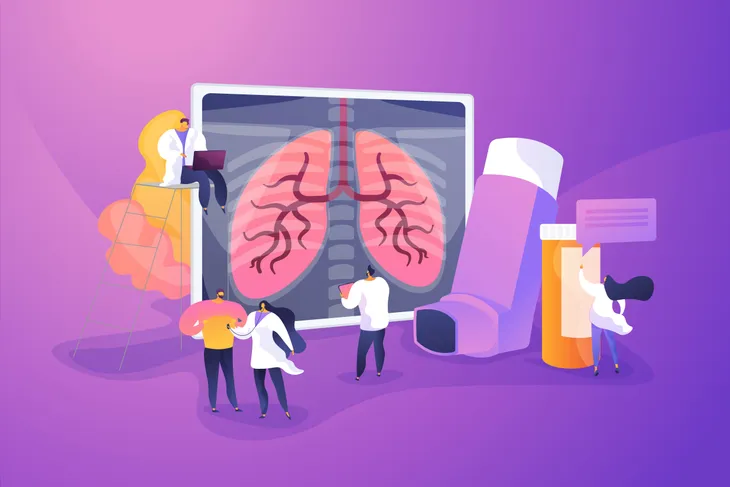 Common Inhalers for COPD
Some inhalers are used to solve urgent breathing problems, while others are used for daily management of COPD symptoms. Here are some of the common inhalers for COPD users.
Advair
Uses a combination of fluticasone, a corticosteroid, and a long-acting bronchodilator called salmeterol.

Can be used on a regular basis and typically used twice per day for COPD maintenance treatment.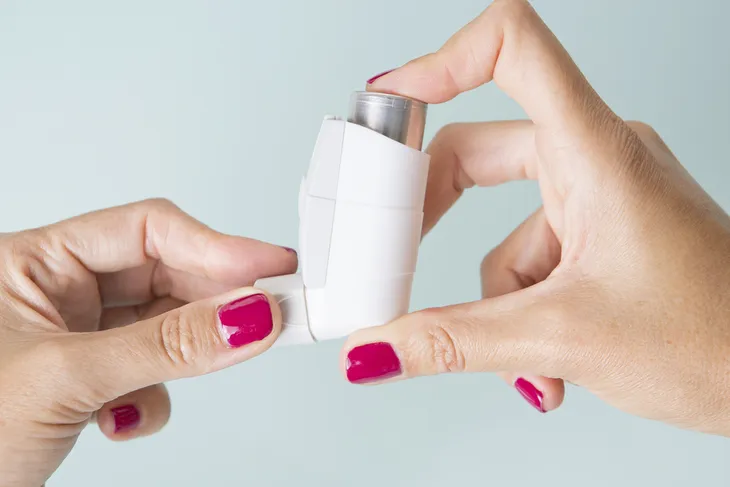 Albuterol
A short-acting rescue inhaler used to treat urgent breathing problems.

Helps to immediately relax the airways during sudden episodes of shortness of breath, or as a way to prevent exercise-induced symptoms.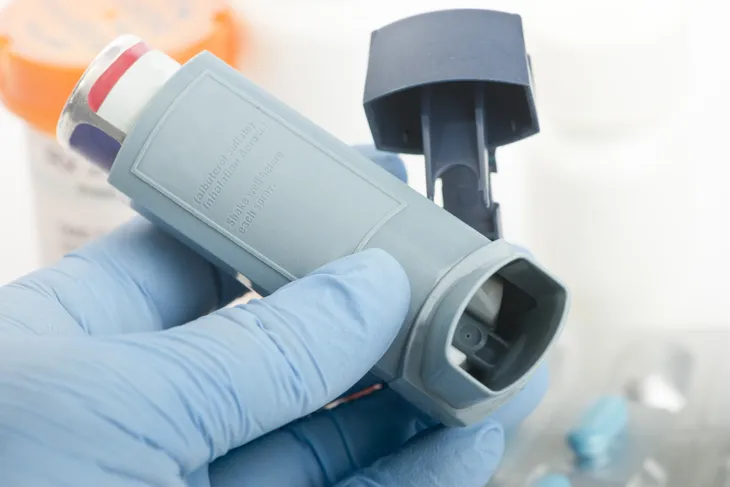 Brovana
A long-term maintenance treatment that makes it easier to breathe.

Should be taken twice a day to relax the airways.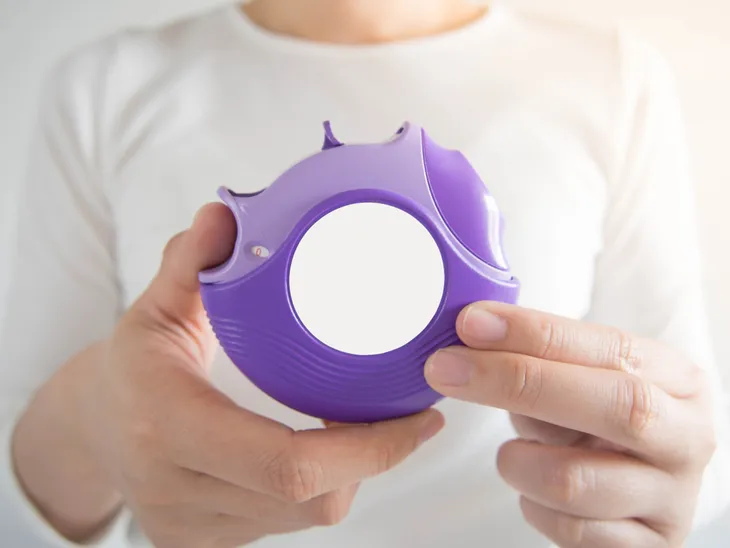 Combivent Respimat
An inhaler used as a second option when symptoms are not controlled with a regular aerosol bronchodilator.

Contains albuterol and an anticholinergic called ipratropium.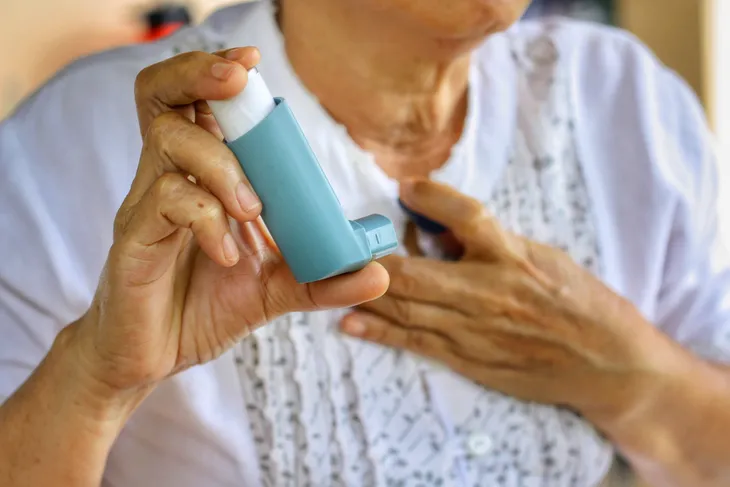 Pulmicort
This inhaler helps reduce inflammation in the airways that can be taken twice per day.

A corticosteroid medication that is available as an inhaled powder or a nebulized suspension.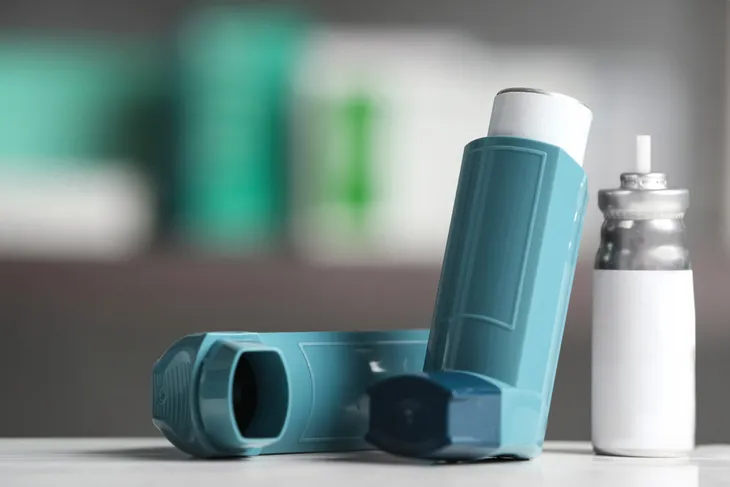 Trelegy Ellipta
Contains an inhaled corticosteroid, a long-acting anticholinergic, and a long-acting beta-agonist.

Used to open the airways, reduce inflammation, and improve long function in chronic COPD patients.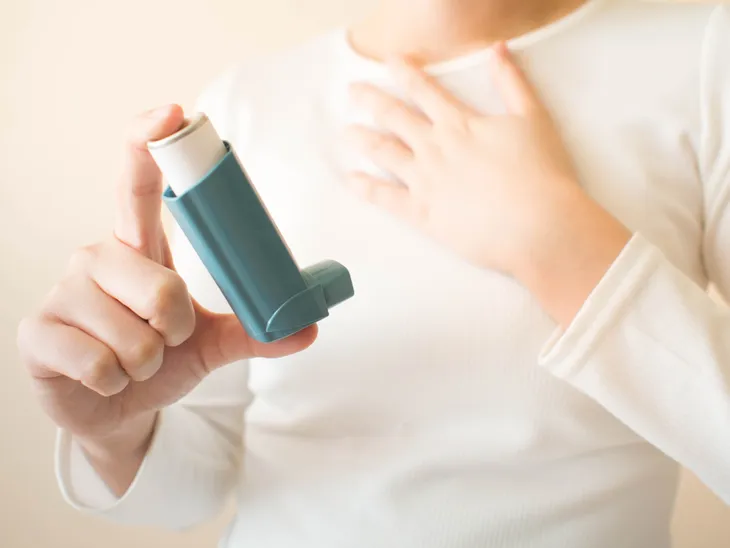 Xopenex
Can be used as both a rescue inhaler and management of chronic COPD.

Short-acting devices used three to four times per day in one or two inhalations.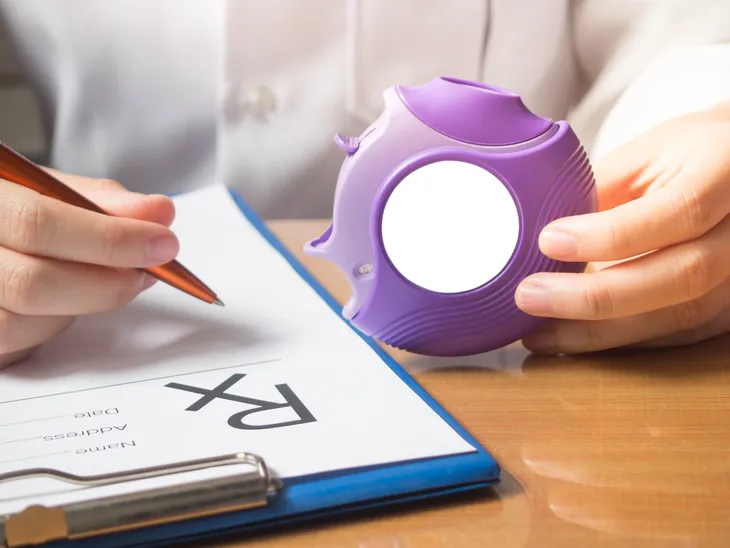 Learn More About Inhalers Online
Although COPD has no cure, using an inhaler may improve the quality of life for some patients. It can open airways and make breathing easier. Depending on your symptoms and the severity of your condition, a single or combination of drugs may be prescribed for you to inhale.
It's important to follow the instruction of your doctor when using an inhaler. This means you should know exactly how to use it and how often you're allowed to use it. In addition to inhalers, the disease may also be managed with pulmonary rehabilitation, oxygen therapy, and other medications.