After a pancreatic cancer diagnosis, you may be flooded with emotion and questions. It will be one of the most difficult times in your life and knowing what to expect can help ease your anxiety. Knowledge is power and it couldn't be more true when you are facing a new cancer diagnosis.
You'll learn more about the disease than you've ever cared to know, meet more doctors and specialists than you knew existed, and hopefully have the loving support of your friends and family as you navigate through this incredibly trying time. We are here to help guide you through what happens after a pancreatic cancer diagnosis with this easy-to-understand article.
What Is Pancreatic Cancer?
Let's start from the beginning. Pancreatic cancer is a form of cancer that originates in the pancreas. The pancreas comprises two types of cells, exocrine cells, and endocrine cells. In most cases, the exocrine cells are growing too fast and crowding out the normal cells. The American Cancer Society tells us that if you have been diagnosed with pancreatic cancer it's important to ask your doctor which type of pancreatic cancer you have as the two types are treated differently.
Pancreatic cancer can spread to other parts of your body. This is called metastasis. If cancer spreads to other parts of your body like the liver or kidneys it is still referred to as pancreatic cancer despite being located in other areas.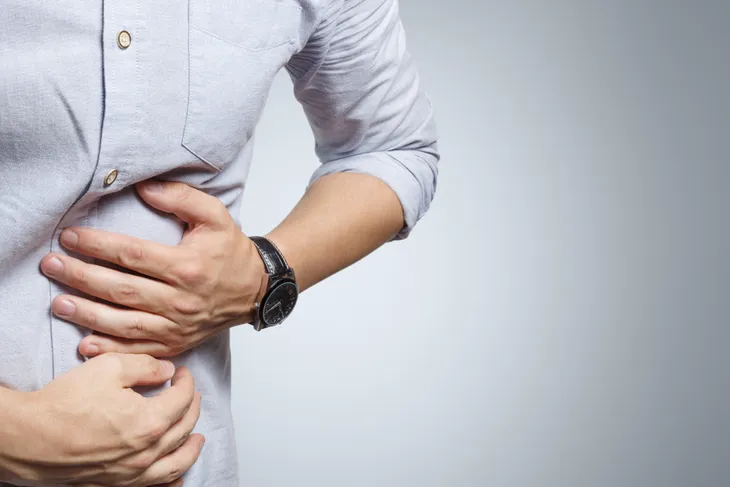 How Is Pancreatic Cancer Diagnosed?
If your doctor suspects that you have pancreatic cancer there are a number of different tests they may have you undergo to make the determination. According to the Mayo Clinic, there is endoscopic ultrasound (EUS) where a thin flexible tube is inserted into your esophagus and down into the stomach to get images of the pancreas and surrounding structures. Another test is a blood test to look for elevated tumor markers.
The most invasive test is a biopsy. A biopsy is when a surgeon takes a piece of tissue from the pancreas and has it looked at carefully under a microscope. It is the only way to positively determine that you have pancreatic cancer. Your doctor will determine which tests are best for your situation and may include tests like a magnetic resonance imaging (MRI) scan or computed tomography (CT) scan.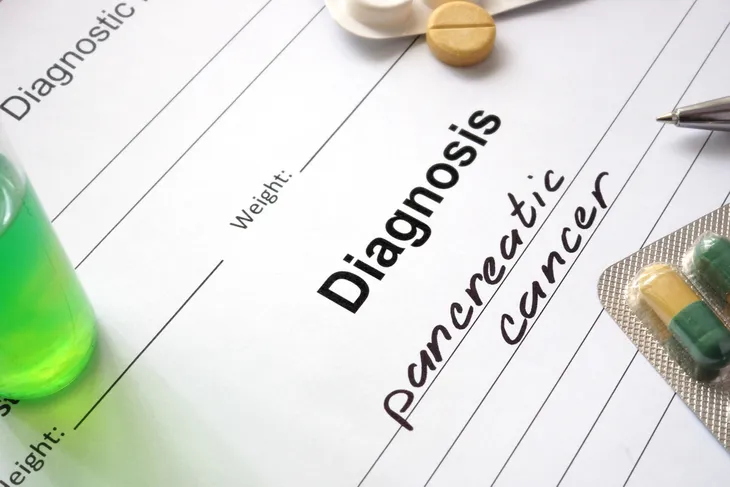 Find Out How Serious It Is
Staging and grading are two systems used to help determine the severity of cancer. Staging determines how far pancreatic cancer has spread.
According to the American Cancer Society, "Your doctor will want to find out the stage of your cancer to help decide what type of treatment is best for you. Your cancer can be staged 1, 2, 3, or 4. The lower the number, the less the cancer has spread."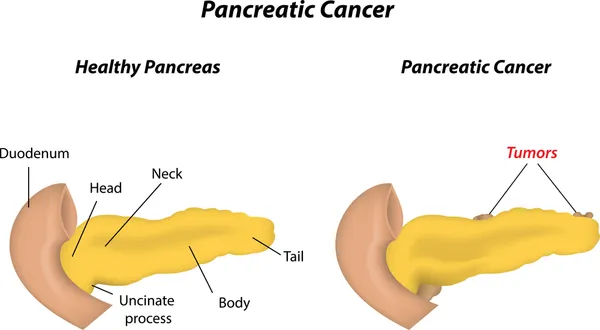 What Is Grading?
Grading is when your cancer cells are looked at to determine how much they look like normal cells. It also helps your doctor tell how fast the cancer is likely to grow and spread.
The American Cancer Society tells us that, "Your tumor will be given a grade between 1 and 3. The lower the number, the more the cancer cells look like normal cells and the slower they tend to grow." By grading your cancer your doctor is able to decide which treatment is best.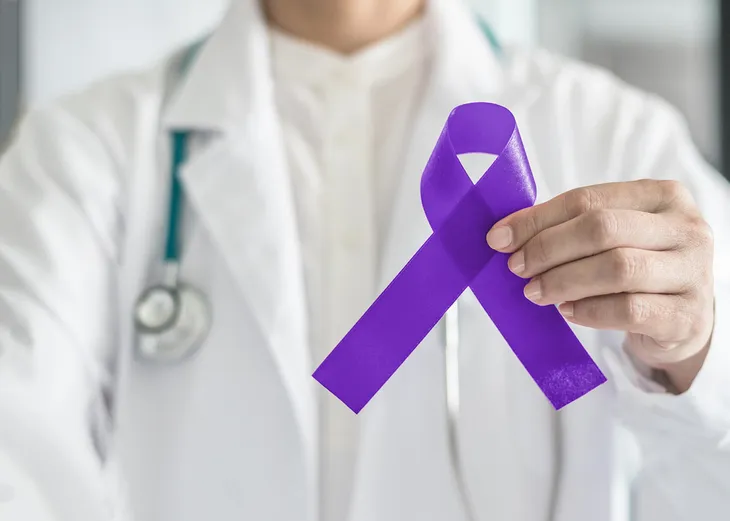 Surgical Treatment
One treatment for pancreatic cancer is surgery. This option is best if the cancer has not spread and is small. Your surgeon may be able to take out only the areas of cancer and spare the rest of the pancreas. However, in some cases, the entire pancreas and even other organs might need to be removed.
With surgery comes side effects. The American Society of Cancer tells us that the possible side effects after pancreatic cancer surgery are:
Bleeding
Infection
Diabetes
Weight loss
Difficulty eating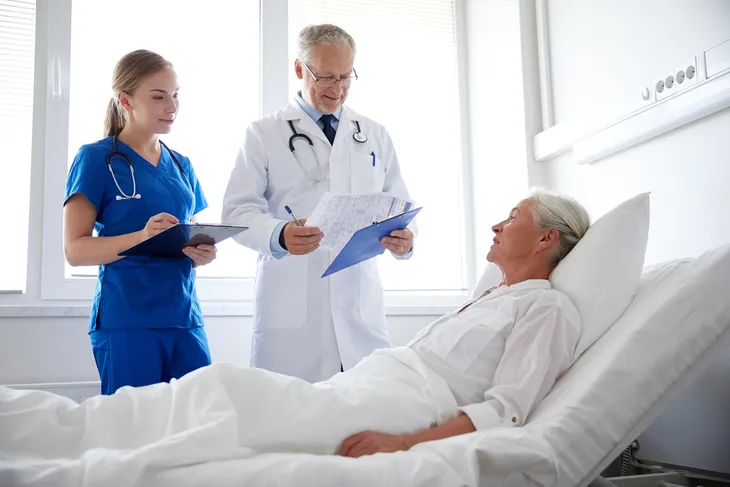 Nonsurgical Treatment
There are several nonsurgical treatment options for pancreatic cancer. The American Cancer Society says they are immunotherapy, targeted therapy, chemotherapy, radiation, and tumor ablation and embolization.
Your doctor will review each treatment option with you to determine which one(s) are best for you. It will depend upon the stage and location of the cancer.
Becoming cancer-free is always the primary goal. However, if that cannot happen then your doctor will work to make you as symptom-free as possible. The non-surgical treatments can be used to keep you comfortable and slow the growth of your cancer if it does not completely eliminate it.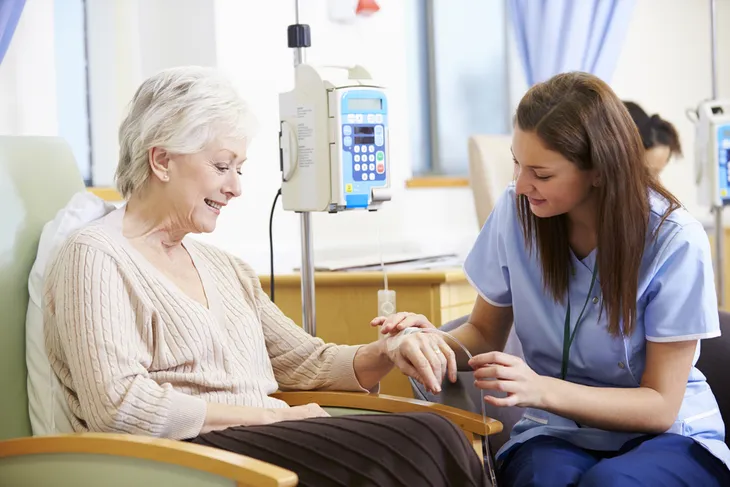 Managing the Pain
Pain is one side effect that many cancer patients fear. Those with pancreatic cancer often have pain and should use the pain medication that their doctor prescribes or suggests. Managing pain is a difficult thing. Oftentimes, people will avoid taking pain medication until the pain becomes severe. At that point, it is difficult to get the pain under control. It is much easier to manage pain when medication is used before the pain becomes severe.
If you are experiencing pain talk to your doctor. There are several options that can be offered to you to keep you comfortable. It is important to be as comfortable as possible as you battle pancreatic cancer.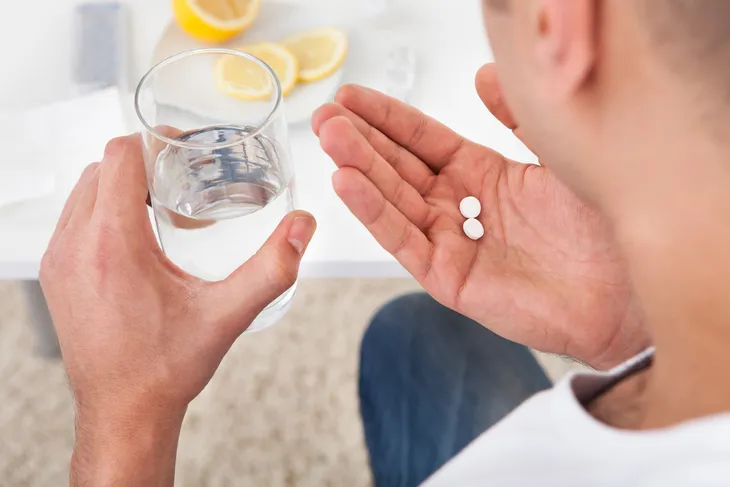 Ask Questions
We recommend taking a notepad to every doctor appointment. Write down the information as you hear it and repeat it back to your doctor to make sure you understand. According to the medical journal Health Expectations, "Patients remember as little as a fifth of information discussed and immediately forget 40%-80% of the content of their medical encounters." That is a staggering amount of information.
Once you have gathered the information and have it written down then it's time to form your questions. You'll want to know how severe your cancer is, which treatment is best, what is the prognosis, and so much more. Don't be shy, ask your doctor everything you can think of. Knowing what to expect will relieve anxiety with the diagnosis and help you manage your life through treatment.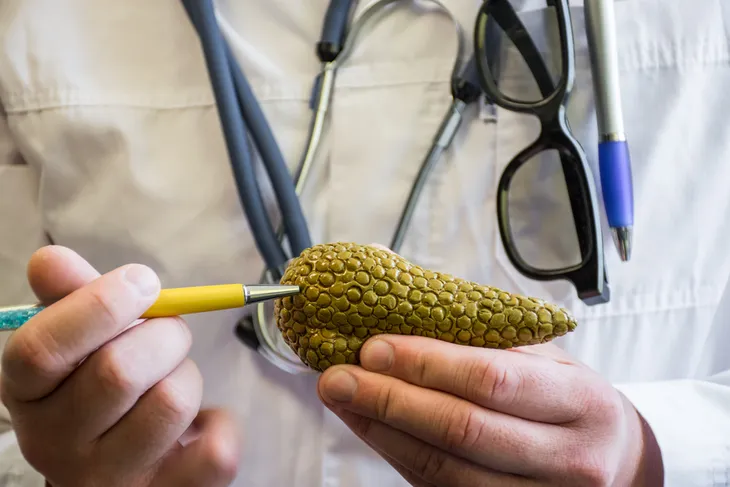 Alternative Treatments
Alternative treatments for pancreatic cancer can include herbs, vitamins, and diets. These may not be traditional medical treatments and need to be carefully evaluated before you try them.
"Some have been shown not to help. A few have even been found to be harmful," says the American Cancer Society. Always talk to your doctor before you start alternative treatments.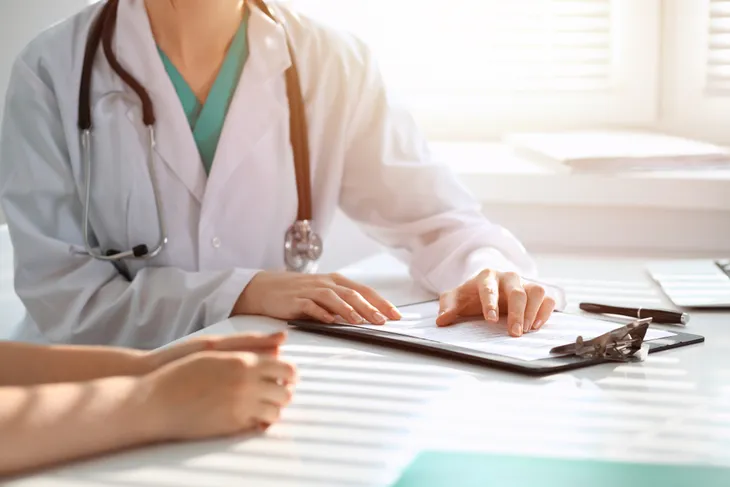 Clinical Trials
One treatment that is worth looking into is clinical trials. "Clinical trials are research studies that test new drugs or other treatments in people. They compare standard treatments with others that may be better," reports the American Cancer Society. This is a way to get on the cutting edge of pancreatic cancer treatment and try options that are not widely available.
Talk to your doctor to find out if there are any clinical trials that you would qualify for. If you participate in a clinical trial you can stop at any time or decide to not participate at all.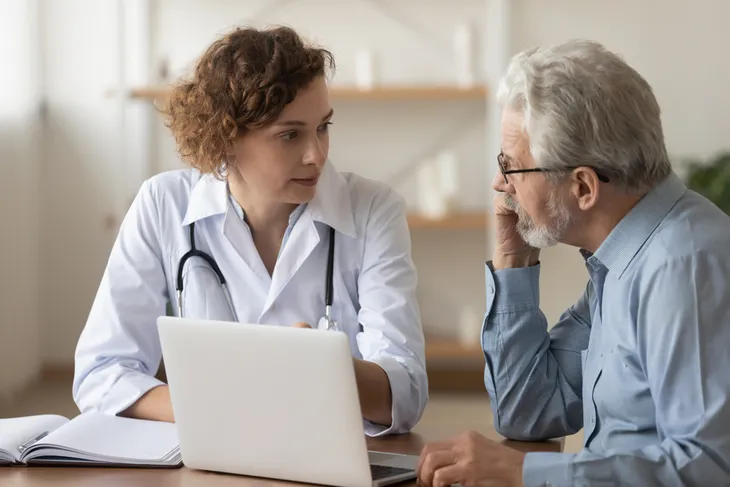 Support Groups
Pancreatic cancer is an incredibly difficult diagnosis. Having a support group will be crucial to your treatment success. Whether this includes family and friends or an outside support group through your community or hospital, the support you get will help guide you through the continuum of care.
A good resource to find an outside support group is a social worker or your doctor. They will be well versed in cancer support and can help identify the best resources for you. Talking to people who have gone through similar experiences can ease your fears and answer questions that you may have. There is nothing like talking to people who have walked in your shoes.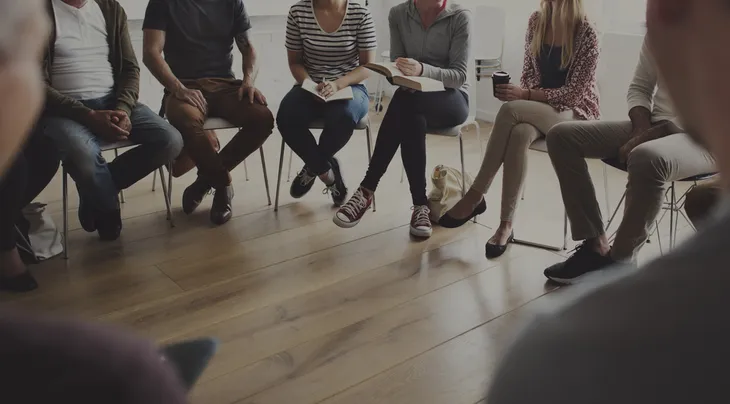 Follow Up After Treatment
After you have finished treatment you will continue to see your cancer doctor. Your visits will be frequent at first and then slowly decline over time. Make sure you go to your follow-up appointments which may include blood tests, a physical exam, and other testing to see if the cancer is returning.
The American Cancer Society tells us, "Some treatments may not cure your cancer. You may need to keep getting treatment and care. From time to time tests will be done to see how your treatment is working." Dealing with a cancer diagnosis will be one of the hardest times in your life. Work with your medical team to find the best treatment and ways to keep you feeling better as you continue to live life to the fullest.