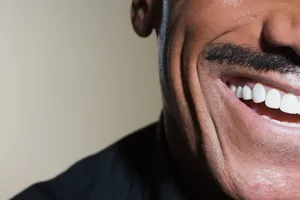 Remember, remember, it's almost Movember!
What is Movember?
Movember is an annual event in which men from all over the world grow elaborate moustaches during the month of November in hopes of raising money and awareness for prostate cancer.
According to the official site, the goal of the campaign is to "change the face of men's health" by drawing awareness to the subject in a light-hearted manner. The event aims to "increase early cancer detection, diagnosis and effective treatments," according to its Wikipedia page, "and ultimately redice the number of preventable deaths."
The charity has been running since 2004. In 2011, Canadian men were the largest contributors to the Movember charities over all other nations in the world. The country raised $906,374 CAD with just 63,733 registrations compared to the United Kingdom, which came in second at $829,617 CAD with 114,979 registrants. Rounding off the top 5 countries were Australia in third, the United States in fourth and New Zealand in fifth. The overall total was a whopping $3,266,324 CAD.
To view the entire list of countries, go to the official Movember Canada website.
How Does it Work?
Men from all around the world sign up to become a Movember member. Once signed up, the goal is to get as many donations as possible while growing a moustache over the course of the month. There are a few rules to keep in mind. They are:
Once registered at movember.com each mo bro must begin the 1st of Movember with a clean shaven face.
For the entire month of November each mo bro must grow and groom a moustache.
There is to be no joining of the mo to [one's] sideburns. (That's considered a beard.)
There is to be no joining of the handlebars to [one's] chin. (That's considered a goatee.)
Each mo bro must conduct himself like a true country gentleman.
Sign Up or Donate
To sign up as a Movember member – or to donate to a member – go to Movember.com.
Source(s): Wikipedia, Movember.com, Movember.ca