Self-care is often geared toward women but the fact is, it's just as important for men.
Self-care is the practice of focusing on yourself and prioritizing yourself both physically and mentally.
There are several ways you can get started from getting active to practicing meditation and even treating yourself to something nice.
It's important to take your self-care journey one step at a time. After all, it's supposed to relax you, not cause more stress.
When you envision self-care, what do you see? Does a woman pampering herself with a massage or taking a long bubble bath come to mind? The fact is, men love being pampered too and self-care is just as important for them. Self-care isn't just about pampering one's self either.
According to the World Health Organization (WHO), at its core, self-care is the ability to maintain and promote health, prevent disease, and cope with illness and disability. In short, it means taking time to focus on yourself. Prioritizing yourself both physically and mentally is so important but sometimes it can be hard to know where to start. In our beginner's guide to self-care for men, we'll share 11 tips to help you get started!
How to Get Started
While you may be eager (or perhaps wary) about getting started, it's important to take your self-care journey one step at a time. After all, it's supposed to relax you, not cause more stress.
Instead of trying to tackle a bunch of self-care tactics right away, start with one area you can focus on. This may be working on your physical health by getting in shape, or working on your mental health by practicing meditation. As you begin to notice a positive shift, you may feel more motivated to focus on other areas. Here are 11 self-care tips you can consider to get started…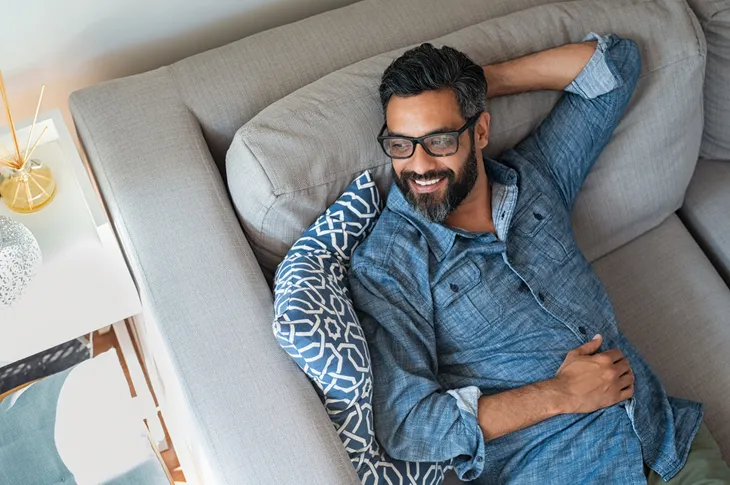 Prioritize Sleep
Be honest with yourself, how is your quality of sleep? If you wake up feeling unrested and lethargic, it's time to prioritize your sleep. Sleep is an important aspect of self-care because it plays a vital role in your physical and mental health. Getting good quality sleep every night helps your mind and body recharge. It also helps you think more clearly, reduces stress, manages your weight, and supports your immune system.
To prioritize sleep as a part of self-care, establish a nighttime routine. Some healthy sleep hygiene habits include going to bed and waking up at the same time every day, avoiding unhealthy late-night snacks, avoiding caffeine too late in the day, eliminating electronics before bedtime, and creating a relaxing and inviting sleep environment. Over time your new routine will become a habit.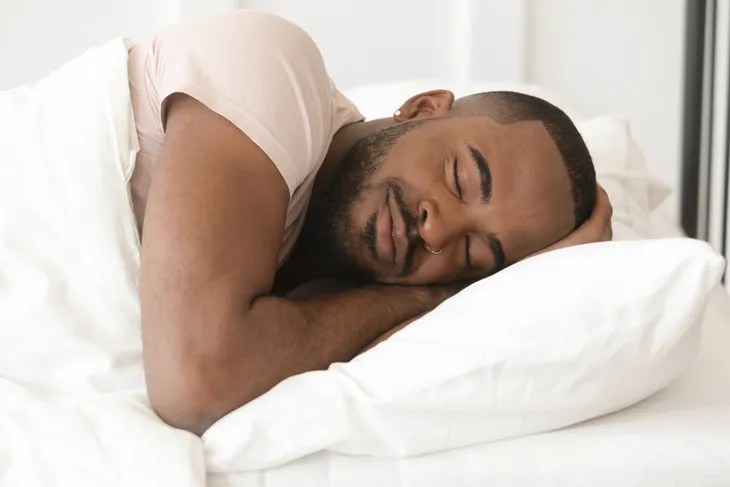 Get Active
Life gets busy and sometimes exercise gets put on the bottom of the list of priorities. We get it — we've been there too! But the reality is physical activity is so important all throughout life and it should be made a priority on your self-care list.
Regular physical activity not only improves your muscle strength and endurance, but it offers tons of other health benefits too. For starters, the Mayo Clinic says exercise "delivers oxygen and nutrients to your tissues and helps your cardiovascular system work more efficiently." Exercise also helps you sleep better, improves your mood, controls weight, and helps stave off diseases.
If you're not already active, start slow. Perhaps you can get started with a daily walk during your lunch break or after work. Or you can consider getting a gym membership or hiring a personal trainer. The bottom line is to start somewhere.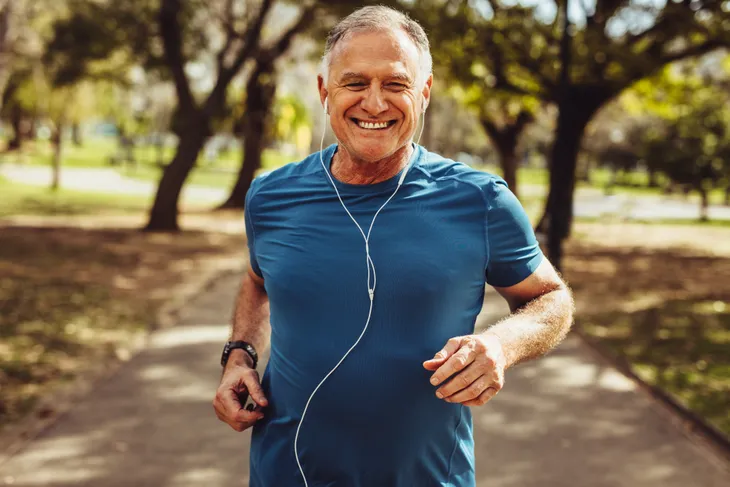 Connect With Nature
Another way you can practice self-care is by connecting with nature. It's easy to get caught up in the chaos of your daily life, and taking time to unwind and relax in nature may help you relax. Connecting with nature can be as simple as going for a walk outdoors, or sitting outdoors while enjoying the natural sounds and textures around you. You can also connect with nature by trying a technique called grounding, also known as earthing.
Grounding is a "therapeutic technique that involves doing activities that "ground" or electrically reconnect you to the earth," explains Healthline. Although under-researched, the source says there is some research that suggests grounding may benefit cardiovascular health, may reduce muscle damage and pain after exercise, and may improve mood.
So, how do you do it? The source says you can practice grounding by walking outdoors barefoot, skin-to-earth contact by lying on the ground, or you can submerge your body in water, such as in the lake or ocean.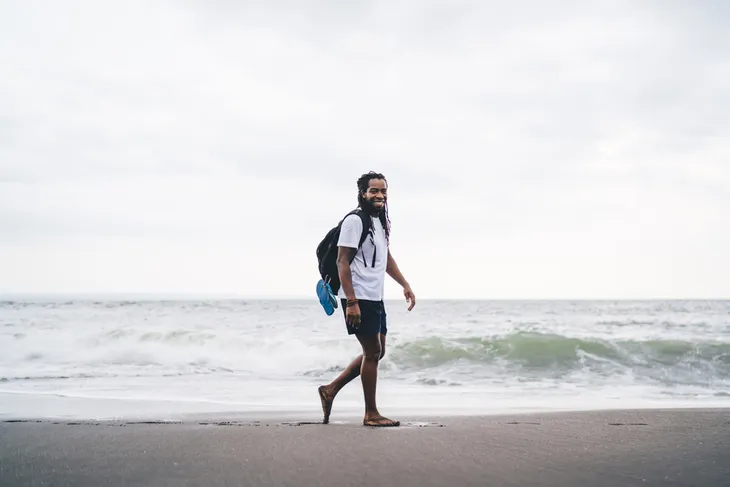 Recite Affirmations
Reciting affirmations is the practice of positive thinking. While it might sound like a bunch of nonsense, Healthline says they might actually work but they do have limitations. In general, affirmations are an effective tool for shifting your mindset, but they're not necessarily a magical method for healing or "instant success," explains the source.
Regular repetition of affirming statements can help encourage your brain to believe these as facts. "When you truly believe you can do something, your actions often follow," says the source. To gain the most benefits, Healthline says you should practice self-affirmations for 3- to 5-minutes at least twice a day and try to repeat the affirmation 10 times. Your affirmations can be whatever you want them to be but some examples include:
"I am confident."
"I am happy and healthy."
"I am happy and grateful to be _."
"I am capable of _."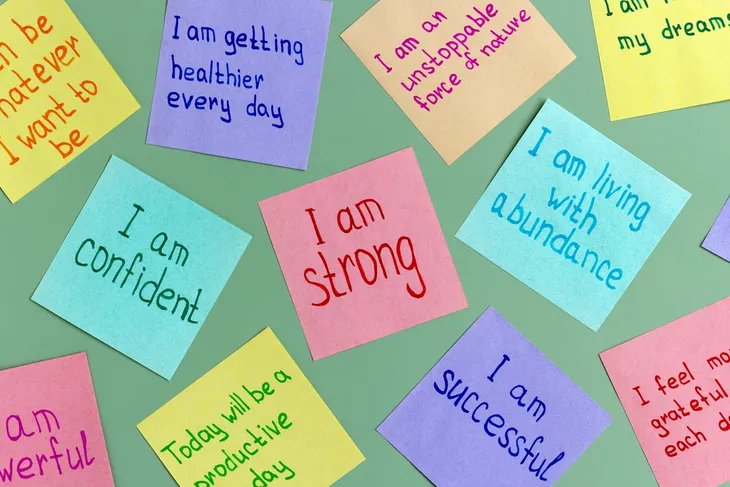 Meditation and Breathwork
Meditation is another self-care practice strategy that gets a lot of flak. But it actually has many benefits. So, what is it exactly? Healthline explains, "Meditation is the habitual process of training your mind to focus and redirect your thoughts." It's a great tool that can help you reduce stress, improve concentration, control anxiety, improve self-awareness, improve sleep, and support emotional health.
It's easy to add meditation to your self-care routine because it can be done anywhere, anytime. While there are many ways to meditate including concentrating on a thought, sound, or object, you may enjoy focusing on your breathing. You can follow the 4-7-8 method which means you breathe in for 4-seconds, hold the breath for 7-seconds and then exhale slowly for 8-seconds. Meditation and breathwork can help calm your mind and slow your heart rate, bringing you to a state of relaxation.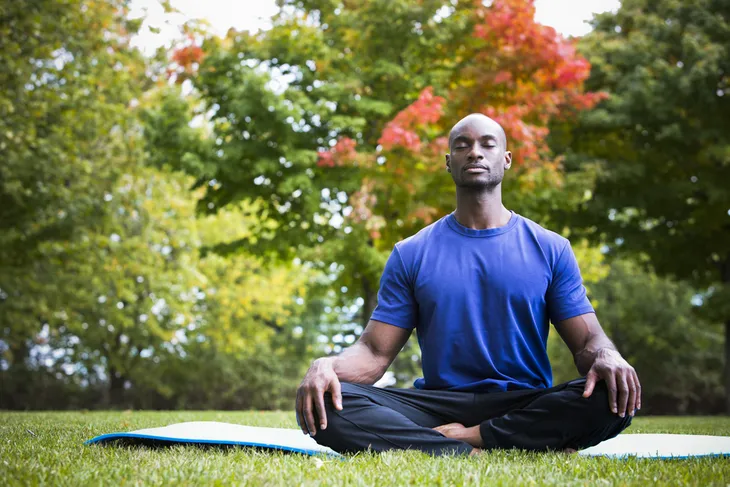 Treat Yourself to a Professional Shave
Sometimes self-care means you need to treat yourself to something nice. This can include a professional shave. The biggest difference between shaving at home and receiving a professional shave is that the shave is done with a blade, not a drug store razor.
A professional shave also often includes a hot towel service which helps open your pores and soften your skin. It can also be incredibly relaxing. So, what are you waiting for! Go ahead and book yourself that appointment, you deserve it!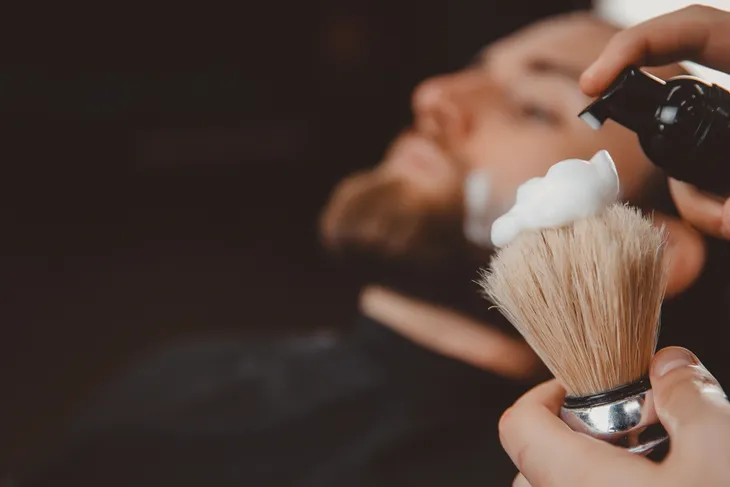 Journal Daily
Journaling daily may seem redundant but men should seriously consider doing it as part of their self-care regimen. Getting into the habit of journaling can help train your brain to think positively. You can focus on goals and aspirations or gratitude. You can also use it as an opportunity to write down negative thoughts to help you process them.
Journaling has many health benefits. It can help reduce stress and it may improve mood and well-being. There are many ways to start journaling. You can do it the old-fashioned way with pen and paper or electronically on your computer or smartphone. If you enjoy having an artistic outlet you can even journal through sketching.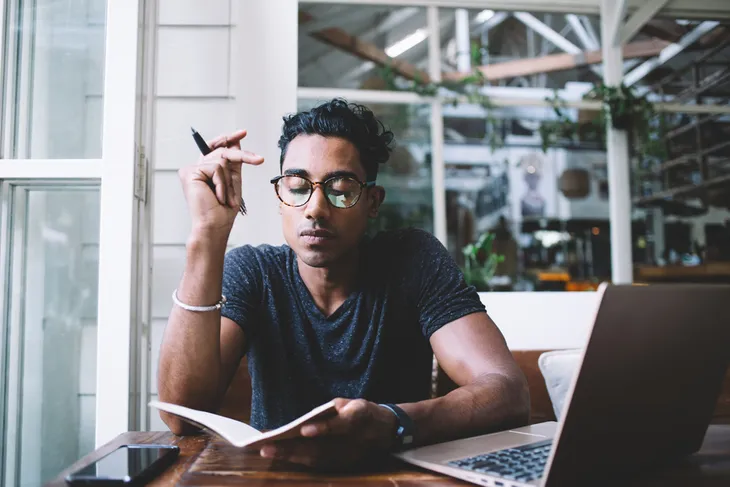 Take a Social Media Break
Social media can be both entertaining and a great way to stay connected to people. However, on the flipside, Insider points out that spending too much time on your phone may contribute to low self-esteem, loneliness, and even depression. In some cases, social media can even be all-consuming. This is why social media breaks are necessary and should be part of your self-care routine.
There are several ways you can take a social media break. You can keep it small by unsubscribing from push notifications, this way you're not tempted to check your apps every time someone sends you a message. You can also apply this rule to work emails!
Furthermore, taking a social media break can also be done by allotting certain hours of the day for social media, this makes it intentional. Or you can take a full hiatus for an extended period of time. Try it out and see how you feel after your break.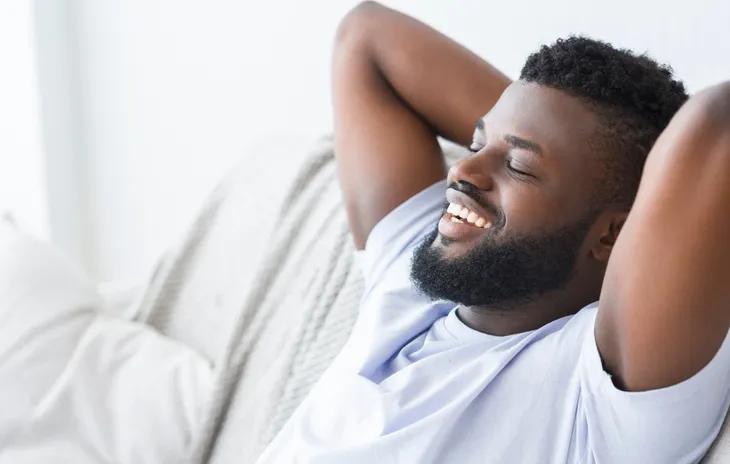 Volunteer
Most of the self-care tips on this list involve things you can do for yourself, but it turns out that helping others can also be a form of self-care. This is because volunteering and doing good can "provide a healthy boost to your self-confidence, self-esteem, and life satisfaction," explains Western Connecticut State University.
The source also explains that doing good for others can provide a sense of accomplishment, pride, and identity. There are many ways to volunteer and give back to your community from mentoring or tutoring a child to serving at a homeless shelter. You can search online to find volunteer opportunities in your area.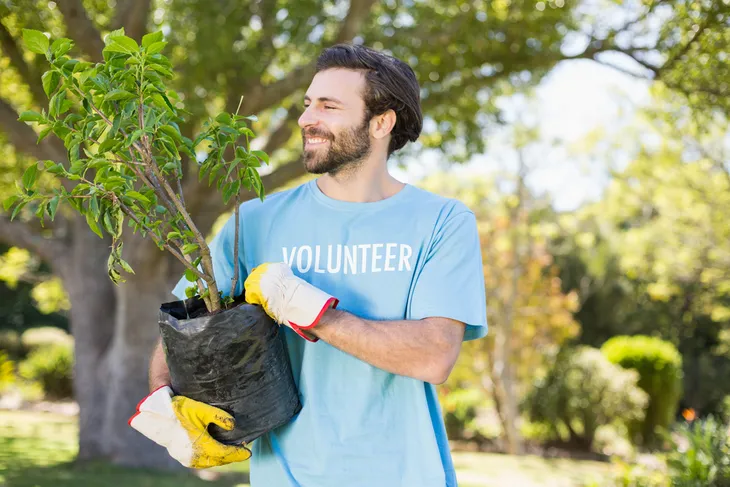 Embrace a New Hobby
Life gets busy and it's easy to stop doing the things you love. Part of your self-care journey may include embracing a new hobby or sparking the joy of an old one. Aside from being fun, of course, hobbies may benefit your mental health and well-being. They may help reduce stress, improve mood, and reduce your risk of depression.
A hobby can be anything you genuinely enjoy doing whether that's joining a sports team, learning an instrument, being creative, or doing something academic. Hobbies can be enjoyed solo, with a friend or loved one, or in a group setting. What matters most is that the hobby is meaningful and brings you joy.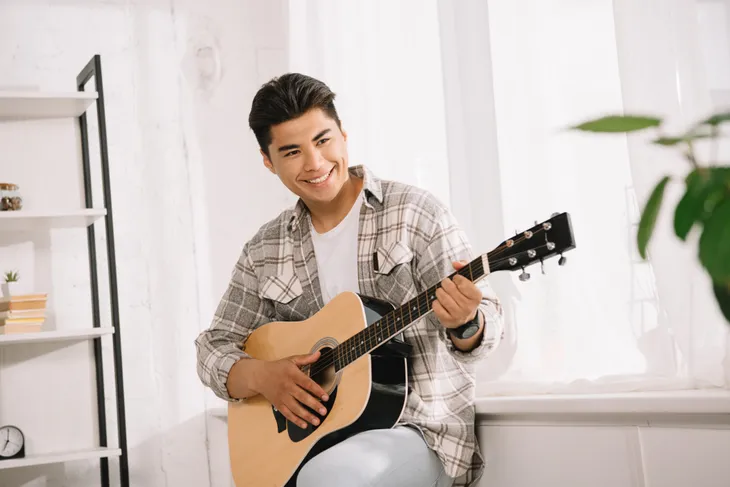 Plan a Weekend With Friends
Self-care doesn't always have to be a solo venture. Self-care can also be spending time with friends or those you love. After all, this whole endeavor is about putting yourself first both mentally and physically, and if your friends help contribute to that then you should lean into it.
You could consider planning a weekend with friends, whether that's camping in the wilderness, watching (or participating in) a sporting event, or just having one buddy over for some 1 on 1 time. Just remember, the whole point of self-care is to set time aside for yourself to take care of yourself.