The connection between Hepatitis C and the liver is unchangeable. Many Hepatitis C patients are asymptomatic and have a lifestyle that is relatively free of barriers, despite the infectious disease that they live with. However, they have to constantly be mindful of how it affects their liver. This means making lifestyle choices to protect this vital organ. Some of these choices involve doing the little things right—such as eating, sleeping, and exercising. Others are more specific to the disease itself—for instance, avoiding alcohol and being careful with nutritional supplements. The end goal is to keep the liver supported with the following ten lifestyle strategies so that the possibility of further problems is minimized…
1. Eat Well
Embracing this sage piece of advice is essential to any healthy lifestyle. When you're living with a chronic illness such as Hepatitis C, it is even more vital. The staples of a well-rounded diet should incorporate several daily servings of lean protein, fresh fruits and vegetables, whole grains, and dairy. It's important to make sure that this diet is low in cholesterol and fat. Also, Hepatitis C patients will want to avoid eating shellfish, particularly raw or undercooked oysters, according to Dr. David E. Bernstein, chief of Hepatology and director of the Center for Liver Diseases at North Shore LIJ Health System in Long Island, New York.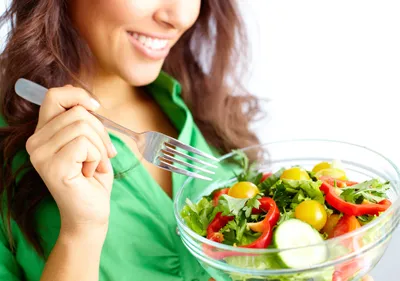 2. Stay Hydrated
What you drink is as important as what you eat. When you're living with Hepatitis C, your liver needs support at all times. This means hydration: keeping liquids running through your system so as not to stress it. Dr. Bernstein recommends drinking eight to 10 glasses of water a day, which includes a tall glass of water with each meal. "Drinking a lot of water makes all the difference. It helps with the side effects…aches, pains, dry mouth, dry eyes; it is important," says Lucinda K. Porter, RN, author of "Hepatitis C Treatment One Step at a Time: Inspiration and Practical Tips for Successful Treatment."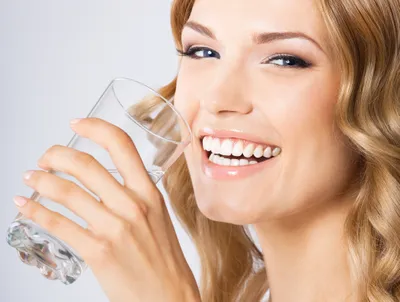 3. Avoid Alcohol
The link between excessive consumption of alcohol and liver damage is well documented. As a Hepatitis C patient, your liver is already under stress with inflammation and you will need to be especially careful with how much you drink, if you choose to drink alcohol at all. Dr. Kapil Chopra, clinical director of hepatology and associate professor of medicine at the University of Pittsburgh, says the general recommendation among his peers is to avoid alcohol altogether. Additionally, studies show that if you have hepatitis C, drinking alcohol interferes with certain treatments and increases your risk of developing cirrhosis.
4. Find a Good Doctor
There are many fine doctors out there and chances are that you have one of them. But when you learn that you have hepatitis C, you may wish to speak to your doctor about consulting additionally with a physician who has experience with the disease and understands well how to manage it on a daily basis, and deal with any possible complications. While it's true that many family physicians and general internists can successfully treat hepatitis, specialists like hepatologists and gastroenterologists have specific training and expertise in managing the complexities of the disease. Their knowledge may help put your mind at ease and reassure you that you are doing all the right things.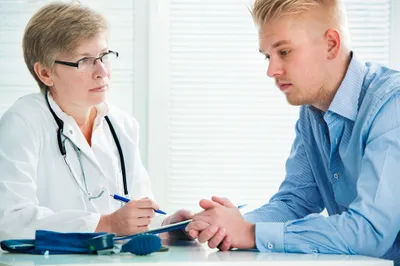 5. Get Moving and Manage Your Weight
You already know that getting your body moving, and keeping it moving on a regular basis, is an integral part of any plan for successful living. When you have hepatitis C, you not only have to focus on staying strong and active, but also on keeping your weight down. Dr. Chopra says that when a liver disease progresses, it leads to physical de-conditioning, and physical activity is a means to counter the de-conditioning process. The amount of recommended exercise is at least two-and-a-half hours a week of aerobic activity plus two muscle strengthening sessions. Consult your doctor before you begin any workout regimen and pay close attention to how you feel as you go along.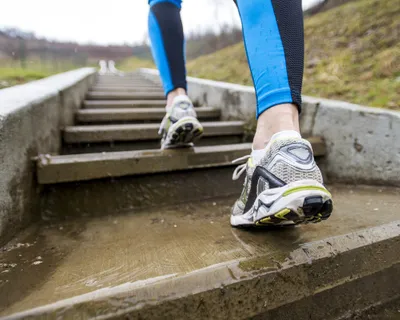 6. Relieve Stress
Relieving stress is important for everyone, but for people living with a chronic disease like hepatitis C, it's an even more pressing issue. There's already the anxiety of having a disease and going through treatment for it, constantly trying to eat right and exercise enough. Emotions can run high or low and can be exacerbated by the medicine you need to take. Take heed that there are things you can do to help yourself feel better and avoid depression. These include visiting your doctor regularly, seeing a counselor to discuss how you're feeling, and joining a support group for hepatitis C patients. You can find one by researching "liver support groups" online in your area.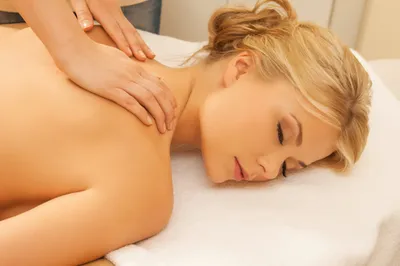 7. No Non-Prescribed Drugs or Medicines
Now that you have hepatitis C, your liver is counting on you more than ever to make wise choices about what you put in your body. Since medicines have the potential to put a lot of stress on your liver, it's wise to eliminate all of those that you aren't required by your doctor to take. This means over-the-counter medicines that don't require a prescription and herbal medicines, vitamins, and supplements. Your liver can't tell them apart; they're all chemicals that must be broken down. Before taking, or continuing with, any medicine, talk to your doctor about the best course of action.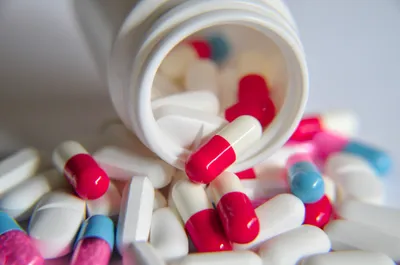 8. Quit Smoking
In the same vein as drinking, smoking interferes with your liver's innate ability to repair itself. You already know that it's bad for your lungs and your general health, and now you know that overwhelming evidence shows that smoking, like drinking, will accelerate the progression of liver disease in people with hepatitis C. Talk to your doctor if you want to quit smoking, but are having difficulty. These days, there is more help than ever for smokers looking to drop the habit.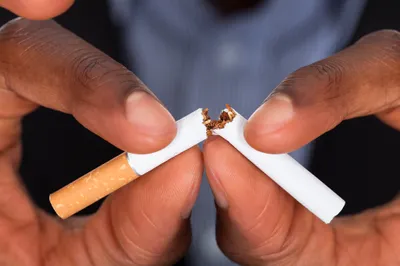 9. Vaccination
One of the major worries for hepatitis C patients is that they will be infected with or develop another type of hepatitis. The result would be hepatitis co-infection, a serious problem for people with an already damaged liver. Chances of contracting another type of hepatitis can be minimized through immunization, as well as changes in lifestyle. Vaccines against hepatitis A and B are cheap and effective. They can help put your mind at ease. Consult your physician about the vaccination process.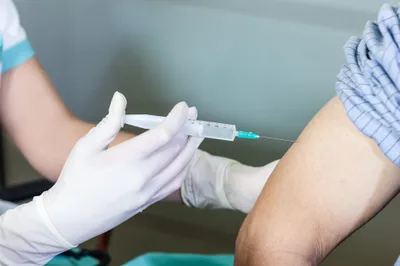 10. Beware of Chemical Use
Chemicals can enter your body several ways, including through your mouth, nose, and skin. So, in addition to being careful what you eat, drink, and smoke, you have to be vigilant about what you inhale and what you touch, anything that might seep into your bloodstream via the pores in your skin. Once a chemical enters your bloodstream, it's only a matter of time before it gets to your liver. From there your liver is stressed by having to break down the toxins. You can help prevent this problem by being extra cautious about the types of cleaning fluids you use: going natural ("green") is the best advice. Also, wear gloves and work in a well-ventilated area.