We've all experienced it, that irritating sensation when the lid of your eye starts twitching for no apparent reason. Although eye twitches generally only last for a few seconds or minutes, in some cases, Healthline says they "may occur off and on for several days."
While eye twitches may be harmless and painless in nature, you may be wondering what it is that triggers them to occur in the first place. The following are eight of the most common causes to be mindful of.
1. Eye Strain
In this day and age, eye strain is a major culprit of eye twitches. What's the reason? Our overexposure to screens—whether it be a computer, smartphone, or tablet. To help prevent this, AllAboutVision.com recommends following the 20-20-20 rule: "Every 20 minutes, look away from your screen and allow your eyes to focus on a distant object (at least 20 feet away) for 20 seconds or longer."
In addition to strain caused by digital devices, the source says that eye strain can also occur if a person needs glasses, or, if they already wear glasses, needs a new prescription. "Even minor vision problems can make your eyes work too hard, triggering eyelid twitching," says the source. So, it's important to schedule regular checkups with an optometrist.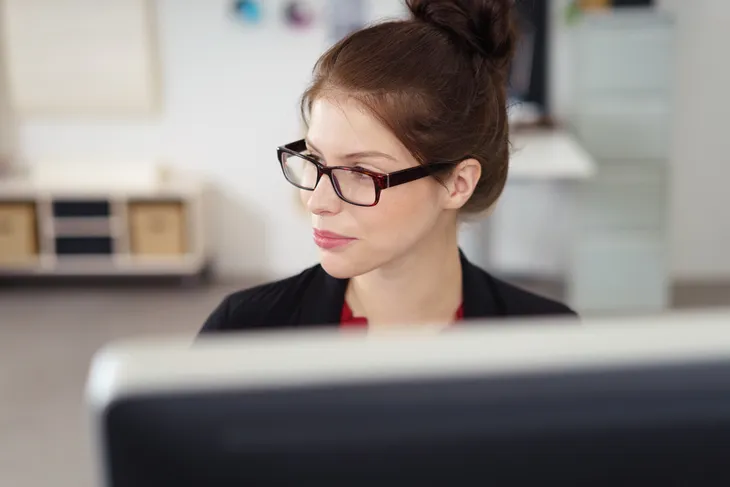 2. Lack of Sleep
Not only can an insufficient amount of sleep result in grogginess and mood changes, it can also cause eye twitches. Although the National Sleep Foundation says that people between the ages of 26 and 64 should get approximately 7- to 9-hours of sleep each night, many individuals are getting much less.
Oftentimes, our busy lifestyles are to blame, along with stress (which we'll talk about next). But if you want to stop persistent eye twitches from occurring, getting an adequate amount of shut-eye may be the simplest solution.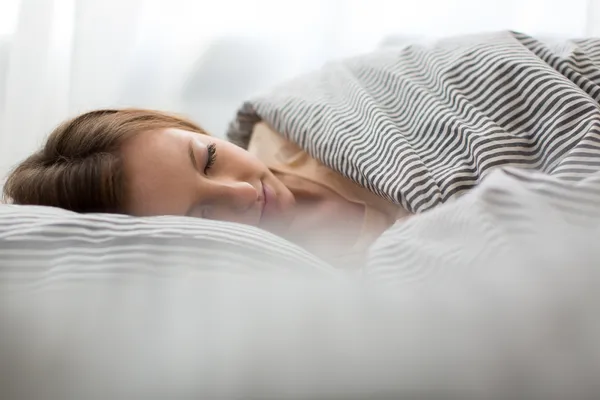 3. Stress
Ah, stress, a foe that many of us are all too familiar with. It been linked to a variety of serious conditions, such as heart disease, depression, and Alzheimer's disease, and is also the number one cause of eye twitches.
To help alleviate stress, AllAboutVision.com suggests effective remedies such as "yoga, breathing exercises, spending time with friends or pets and getting more down time into your schedule."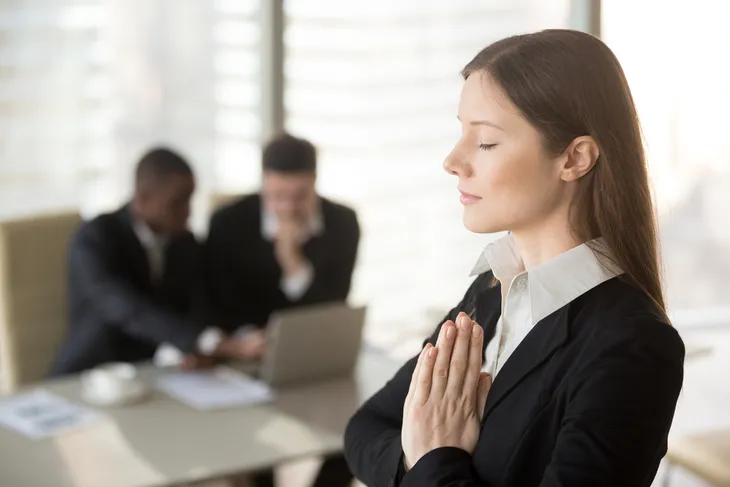 4. Alcohol and Caffeine Consumption
According to Shape, "Many experts believe that the stimulants in caffeine and/or the relaxant properties of alcohol can bring on a twitchy eye, especially when used in excess."
When it comes to caffeine, try cutting back to approximately one cup of coffee a day, and eliminating consumption of chocolate and caffeinated soda. Alcohol, on the other hand, may be best cut out entirely for a week or two to see if the eye twitching subsides.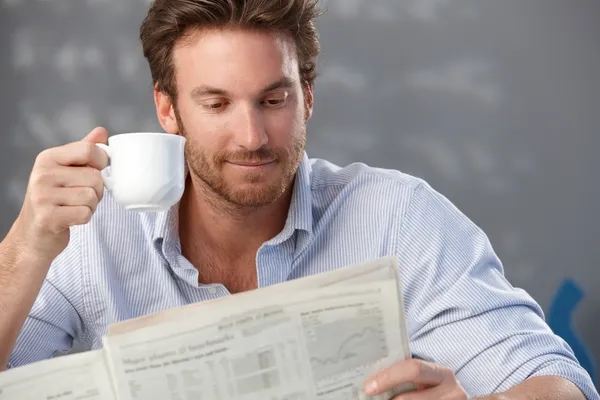 5. Dry Eye
Eye twitches can also result from dry eye, a condition that occurs due to "excessive evaporation of the tears or an insufficient flow of tears," says BetterVisionGuide.com.
AllAboutVision.com indicates dry eye is most prevalent in people over the age of 50, as well as in those who "use computers, take certain medications (antihistamines, antidepressants, etc.), wear contact lenses, and consume caffeine and/or alcohol." Oftentimes, simply using eye drops can alleviate eye twitches caused by dry eye.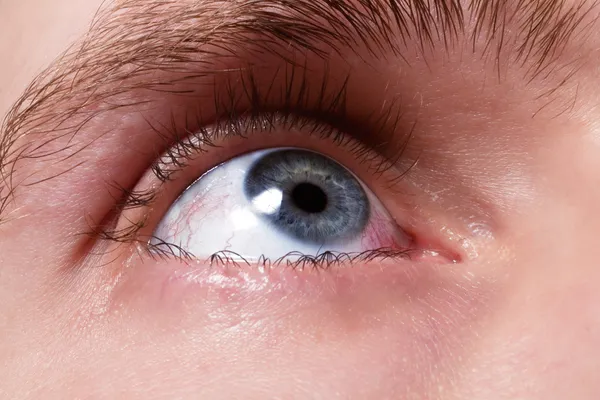 6. Eye Irritation
In some cases, eye twitches may be more severe in nature, causing the eyelid to close completely. According to the U.S. National Library of Medicine, these types of twitches are often the result of irritation on the surface of the eye (the cornea) or the conjunctiva, which are the "membranes lining the eyelids."
BetterVisionGuide.com adds that bright lights or air pollution may also cause irritation. And while it may be tempting to rub the eyes in an attempt to relieve this irritation, the source says, "Rubbing the eyes may exacerbate this irritation."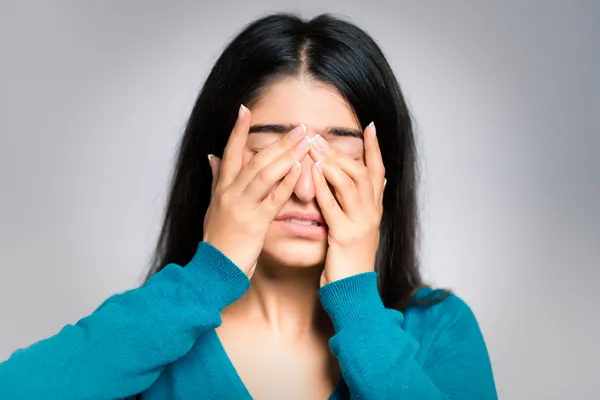 7. Nutritional Deficiencies
Eye twitches may also be an indication that you're not getting enough of certain nutrients, most commonly magnesium. Try increasing your intake by consuming more magnesium-rich foods such as spinach, almonds, and oats.
If the eye twitches persists, however, it is recommended that you have a blood test done to check your magnesium levels. In some cases, a magnesium supplement may be more effective for boosting your intake.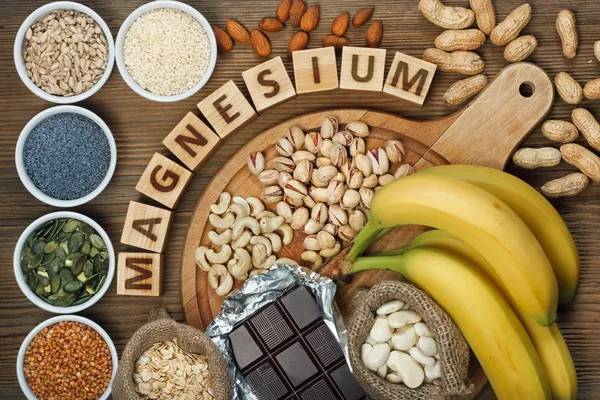 8. Nervous System Disorders
In rare cases, an eye twitch may be an indicator of a more serious underlying condition, such as nervous system disorder like Bell's palsy, Parkinson's, or Tourette's.
If the other suggested remedies prove ineffective, and the eye twitch continues to persist, it is recommended that you make an appointment with your doctor right away to test for these conditions.