Thanksgiving has been ranked as America's second favorite holiday (not surprisingly, Christmas lands in the No. 1 spot). Like many other holidays, Thanksgiving is largely based off historical tradition. What started as a congenial harvest feast shared between the Wampanoag and Pilgrim settlers has now become a day dedicated to family time. Each year on Thanksgiving Day friends and families gather together to give thanks and enjoy a hot meal, or in some cases a feast, together made up of turkey, stuffing, gravy, and all the other traditional fixings.
While most of us celebrate Thanksgiving each year and have probably done so our entire lives, you might be surprised to find out just how much you don't know about this annual holiday! Here's a fun look on some interesting facts about Thanksgiving Day…
1. Thanksgiving was Beginning of TV Dinners
If you haven't tried a TV dinner before, then you've definitely heard of one or at least passed one in the grocery store. The TV dinner is a concept that emerged in the 1950s, but what you probably didn't know was that it was actually due to a Thanksgiving mix-up at Swanson. An article in the Smithsonian.com says the idea emerged back in 1953 after an employee at Swanson miscalculated the shipment of Thanksgiving turkeys and ordered 260 tons by a mistake. This was obviously a HUGE miscalculation.
Thankfully salesman Gerry Thomas had an idea. He came up with the plan to fill 5,000 aluminum trays with turkey, along with all the other classic Thanksgiving fixings like cornbread, gravy, peas, and sweet potatoes. The source says he was inspired by the trays of pre-prepared foods served on airplanes. Swanson and Thomas joined together to sell the first of it's kind — the TV dinner. And it proved to be a huge success. In the first year of production (1954), they sold 10 million turkey dinners for 98 cents each.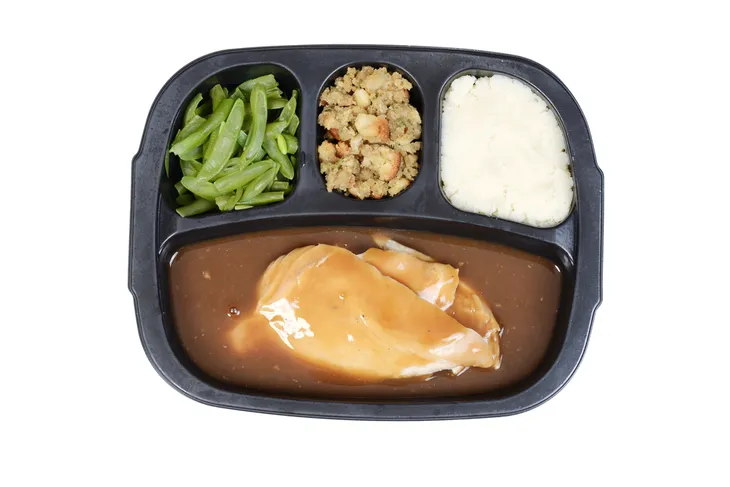 2. Several Places in the U.S. Named Turkey
According to the United States Census Bureau there are four places in the U.S. that are named after this particular holiday. There's Turkey Creek in Arizona which had 405 residents in 2015 and Turkey Town in North Carolina. There's also Turkey City in Texas with 367 residents, and Turkey Creek Village in Louisiana with 357 residents. The source also notes that in addition to these cities and villages, there are 11 townships in the United States with the word "turkey" in their name. For example in Pennsylvania there are two townships called Upper Turkeyfoot and Lower Turkeyfoot.
3. Visit the 17th Century Plymouth Plantation
Travel back in time by visiting the Plymouth Plantation in Massachusetts! This historic attraction is called Plimoth Plantation was built to depict a traditional Colonial English community in the 1600s and the Wampanoag home site. The museum was created in 1947 by archaeologist Henry Hornblower II to preserve a piece of history and educate those who visited. Fortunately it still operates today as a place true to its roots. The plantation is open to the public with the purchase of tickets which includes a tour, a Thanksgiving dinner along with many authentic foods, as well as entertainment in the form of centuries-old psalms, stories and songs.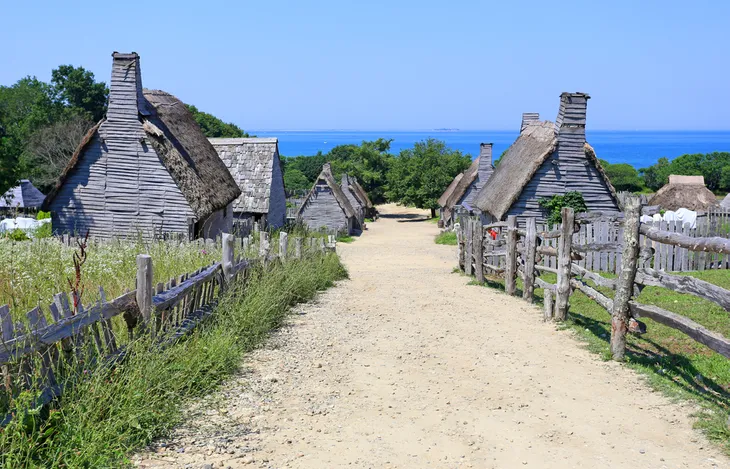 4. Ben Franklin Wanted the Turkey to be the U.S. Official Bird
It's hard to imagine the United States of America having anything other than the great and magnificent bald eagle as its official bird, especially if it's up against a silly looking turkey! Surprisingly, Benjamin Franklin was the one who actually disagreed with the idea of naming the bald eagle the official bird of the U.S., but that was only realized when a letter to his daughter was uncovered. A year after the Great Seal was chosen as by Congress to be presented with the bald eagle as its centerpiece, Franklin wrote a letter to his daughter which read, "I wish the bald eagle had not been chosen as the representative of our country; he is a bird of bad moral character…For the truth the turkey is in comparison a much more respectable bird, and withal a true original Native of America." It seems he believed the turkey would've been a better and more respectable representation of their country.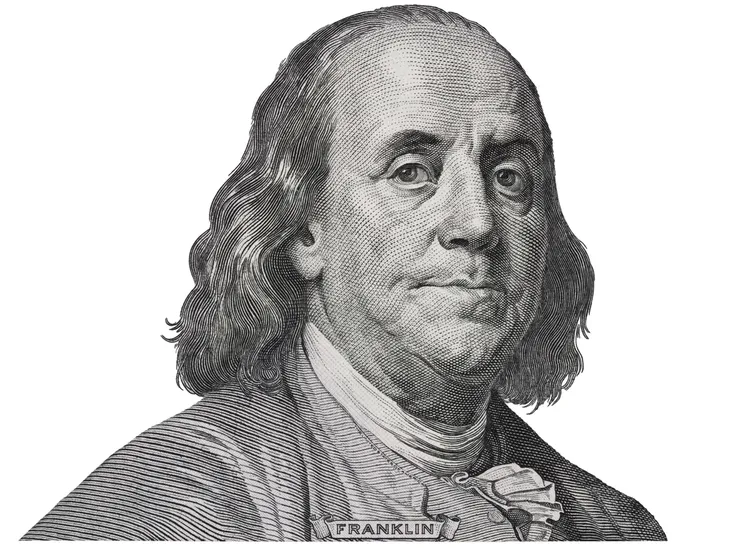 5. Thomas Jefferson Canceled Thanksgiving
Chandler Bing from Friends wasn't the only one who hated Thanksgiving — Thomas Jefferson did too! Well, that's not entirely true, but many people believe he did because he infamously refused to mark the day back in 1801. According to History.com it was actually much more complicated than him just 'hating' the holiday. "For Jefferson, supporting Thanksgiving meant supporting state-sponsored religion, and it was his aversion to mixing church and state that earned him a reputation as America's only anti-Thanksgiving president," writes the source. Because Thanksgiving involved a prayer, he felt that the holiday went against his beliefs and that it would violate the First Amendment.
It's important to remember that during this time Thanksgiving wasn't a national holiday (that didn't start until 1863 when Lincoln declared it a holiday after the Civil War). In the early 1800s presidents would merely "proclaim periodic days of fasting, prayer and expressing gratitude," says History.com, so it was declared on a year-to-year basis. Unlike his predecessors George Washington and John Adams, Jefferson decided not to proclaim or recognize holidays like Thanksgiving.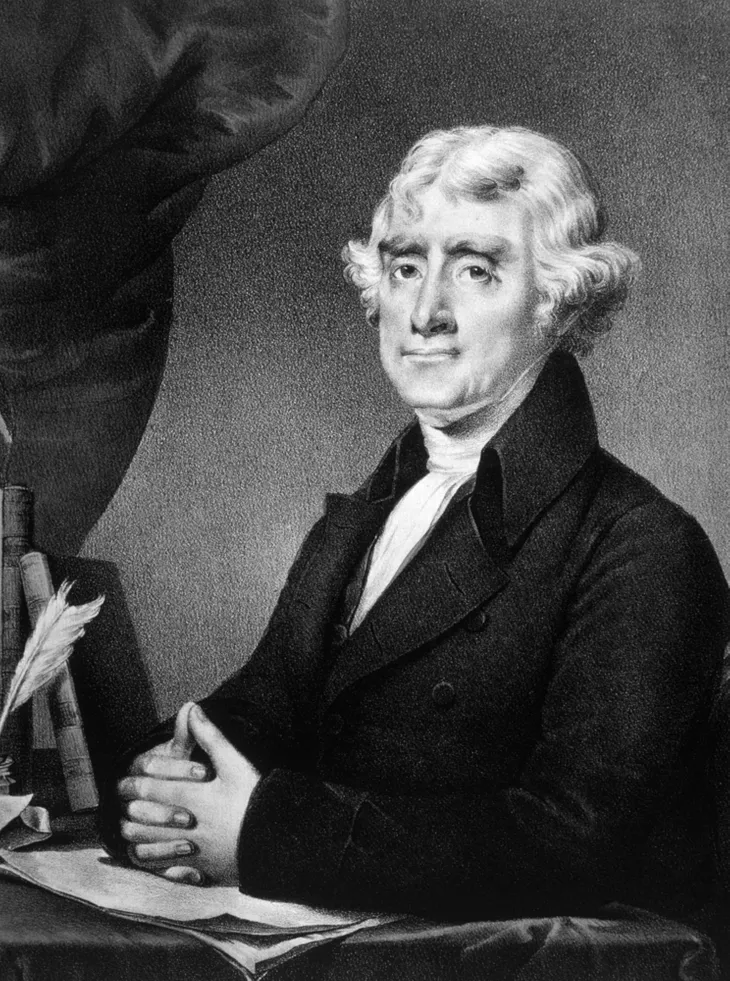 6. Franksgiving
Ever heard the term 'Franksgiving'? It was coined back in 1939 when Franklin Roosevlet decided to change the date of Thanksgiving Day! Everyone knows that American Thanksgiving is always celebrated on the last Thursday of November, but apparently Roosevelt disagreed. When he was president, he decided to change it to the second-to-last Thursday in November. According to the US National Archives, Roosevelt was worried that Thanksgiving Day was celebrated too close to Christmas and that "the shortened Christmas shopping season might dampen the economic recovery," so he issued a Presidential Proclamation to change the date.
While his intentions were good, the change caused a great deal of confusion. The Wall Street Journal writes that most states ignored the date change and continued to celebrate Thanksgiving Day on the last Thursday in November, while Colorado, Mississippi and Texas celebrated during both weeks. Not surprisingly, many people weren't happy about the change, especially since Thanksgiving is a holiday that is embedded in tradition. Thus, many people started to refer to the incident as "Franksgiving" and two years later Congress decided to ditch the new policy and revert back to the original date which is now the legal holiday.
7. When was the First Thanksgiving?
Most Americans believe the first Thanksgiving took place in Plymouth, Massachusetts in October 1621 among the Pilgrims and the Wampanoag Indians. Back then, this day wasn't referred to as Thanksgiving. It was a three day ceremony "imbued with religious meaning and set aside for prayer and worship," writes Time Magazine. The Pilgrim's didn't refer to their celebration as Thanksgiving until July 1623 when Governor William Bradford declared a day to give thanks after a 14-day rain ended their drought and saved the harvest.
The Thanksgiving debate began in 1962 when President John. F. Kennedy referred to Plymouth as the first location of Thanksgiving. Virginia state senator John J. Wicker Jr. made it his mission to convince the country that Virginia was the location of the first Thanksgiving, not Massachusetts. Wicker argued that the first Thanksgiving took place when the English settlers arrived in Berkeley Plantation near Richmond. He wrote to the president to argue his case, and much to his surprise, he received an apology from JFK's assistant, historian Arthur Schlesinger Jr. When Kennedy made his next Thanksgiving proclamation in 1963, he said: "Over three centuries ago, our forefathers in Virginia and Massachusetts…set aside a time of thanksgiving."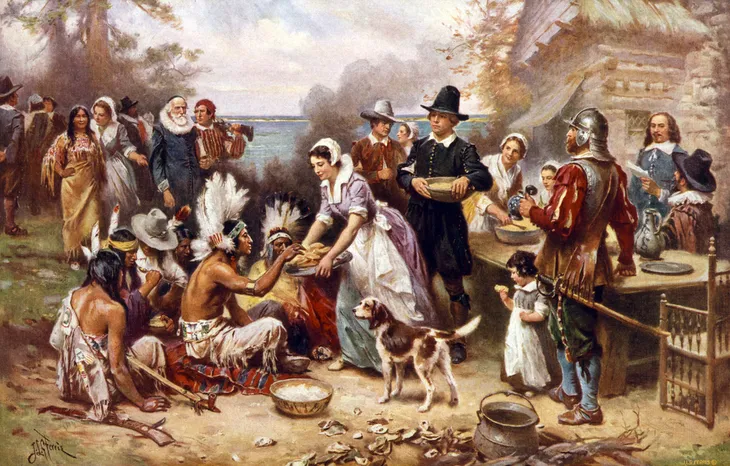 8. …And It's Unclear Whether They Even Ate Turkey
There actually is no record of what was eaten during what's referred to and believed to be the "first Thanksgiving." Today this holiday centers largely around foods like stuffing, turkey, mashed potatoes, cranberry sauce, and pie, but there's no proof this is what was served back in 1621. In fact,