Waking up with a headache or sore jaw? It may be the result of teeth grinding, or sleep bruxism. It's not an uncommon issue, but it certainly needs to be dealt with because overtime it can cause a lot of damage, warns LiveStrong. From cracked or chipped teeth, to gum recession, broken fillings, and of course, muscle tension.
To prevent this kind of damage, people who grind their teeth should wear a night guard. This is a small appliance that fits over the teeth to protect them from the effects of bruxism. To help choose between the many different types of night guards, here's a breakdown of how to find the right night guard for the best price…
What to Consider When Buying a Night Guard
A night guard is a very personal purchase. Not only does it have to fit our unique teeth impressions, but it also has to be comfortable and durable. Someone with mild bruxism might want a soft night guard (flexible and less bulky which means they are more comfortable), while someone with severe bruxism needs a more durable, hard guard.
Here's a list of things to consider before purchasing a night guard:
Fit

Material

Comfort

Price

Durability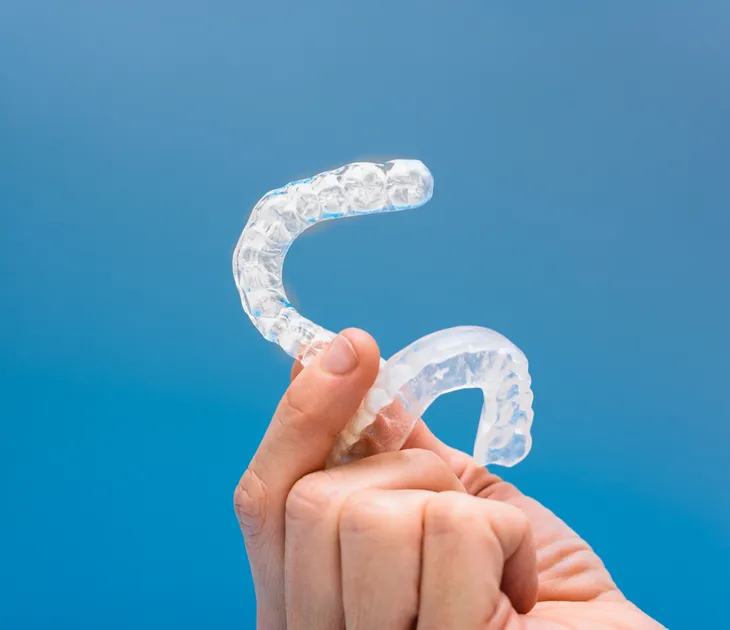 Best Overall: Pro-Teeth Guard
The Pro-Teeth Guard makes our "best overall" because it's as good as it gets when it comes to guarding against teeth grinding. Plus, it's super comfortable. There's a little bit of wiggle room with the price, depending on the model. They range from $209 (the strongest model) to $169 (the lightest model).
While this night guard is a bit more expensive than some of the other models on this list, it's also the most effective. Someone with a bad bruxism problem is going to want a sturdy and effective solution. Plus, if a customer is unhappy with their purchase, they get 110-percent of their money back as long as it's within a 60-day period. Adjustments are also free within this timeframe.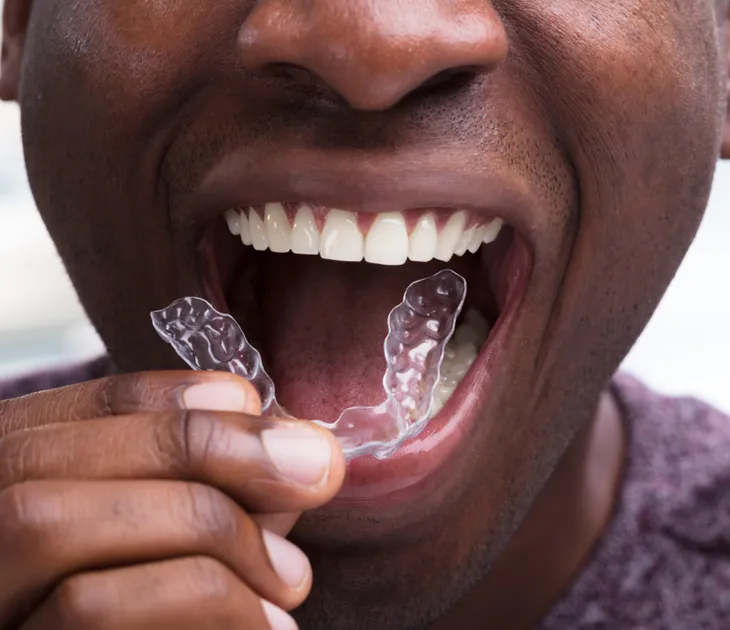 Best Value: Oral-B Nighttime Dental Guard
Unlike all the other guards on this list, the Oral-B Nighttime Dental Guard offers a "boil and bite" fit which is only semi-custom fit. It's much cheaper than the other options on this list at around $25, but only has a shelf life of about 6-months. It's a great option for someone who is new to mouth guards and wants to test one out before committing to something more expensive.
This mouthguard comes with a microwavable case which also doubles as an easy storage option when it's not in use. In addition to all that, the design is sturdy and covers the entire upper row of teeth, but some customers point out it doesn't always reach their back molars. While this can be frustrating, it's still effective.
Last but not least – it's flavored! You'll enjoy a nice minty mouthwash taste while wearing it.
Most Comfortable: Chomper Labs
Comfort comes at a cost. This night guard is in the higher price range at $149, but that's because it's highly customizable. The Chomper Labs Night Guard is custom made to fit the user's teeth with many different selections available (i.e. Soft model, Hybrid, or Hard option). Customers can even contact the Chomper Labs for additional customization as they can adjust the thickness or any guard or use special materials to accommodate different needs.
When someone purchases the Chomper Labs night guard they will receive an impression kit to take a mold of their teeth at home, then use a prepaid envelope to send it back to the lab where the mouthguard is custommade. Customers can make changes or adjustments within the first 100 days, free of charge.
Every night guard comes with a 6-month warranty and will keep molds on file for up to two years for easy reordering of replacements.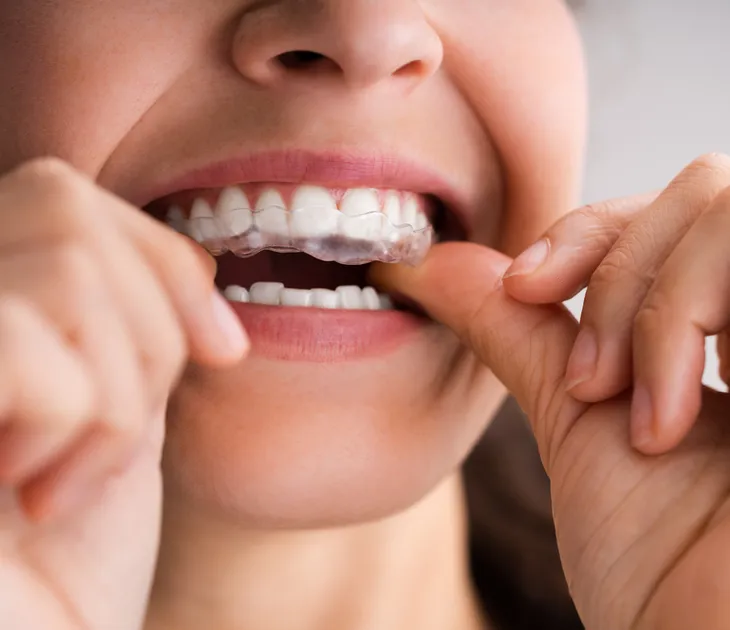 For Severe Grinding: Sporting Smiles
While anyone reading this is likely dealing with teeth grinding on some level, people who have severe grinding issues need a more heavy-duty night guard. This is where Sporting Smiles come into play. They offer a wide variety of models at the low cost of $90. All of the models are designed to minimize the effects of bruxism and different levels of grinding.
Similar to other companies, Sporting Smiles will deliver an impression kit that customers can use to make a mold of their teeth. They then send this mold back to their private lab where dental technicians make their custom guard. If it doesn't work out the first time, they send a free replacement putty to make a new mold and keep it file for 35-percent off future replacements.
Sporting Smiles offers a 30-day warranty, free replacement during this time frame or a full refund (minus a $15 shipping and supplies fee).