There is nothing more important than our health which is why it's imperative we take care of ourselves, especially when something is wrong. This means going to the doctor regularly for check-ups and, of course, when we're ill or injured. Unfortunately, finding a doctor that is not only reputable and qualified, but also local, can be difficult. Yet it's one of the most important decisions a person will make regarding their health!
If you're unsure where to start, we're here to make the process a lot easier. We've compiled a list of tips on how to find and choose a reputable doctor near you, including what to consider, questions to ask, and how to do a background check. Let's get started…
Determine What Kind of Doctor You Need
There are so many different fields within healthcare and then even more specialities inside those fields, it's no doubt overwhelming! The first thing to consider is what you're looking for. Are you looking for a doctor who can care for your children, such as a pediatrician, or the whole family? Do you need someone who specializes in women's health, such as an OB/GYN, or perhaps senior's health, like a geriatrician? Your needs will likely change with age, but a good place to start is with a primary care physician or family practitioner.
The majority of people simply require a primary care physician. Consumer Reports call this the "go-to doctor." This is a doctor that can help with day-to-day health problems like the flu, a sprained ankle, or any other aches and illnesses. It's a great starting point for most people, plus if this doctor feels that you need to go see a specialist, they can refer you to one. But in most instances, a primary care physician is all anyone needs.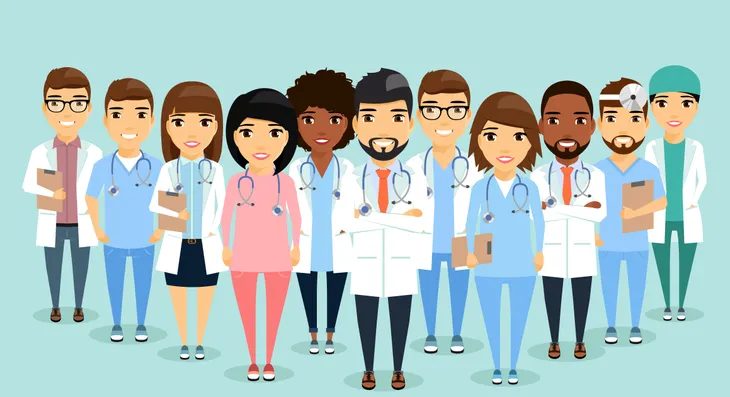 Do You Have Specific Needs or Preferences?
Similar to determining what kind of doctor you need, you should also consider any specific needs or preferences. For example, do you require a doctor that speaks a certain language? Are you only comfortable with doctors that have been practicing for a certain number of years or with a certain educational background? While most people might not be that picky in their needs, there are many women who only feel comfortable being treated by a female doctor, so gender might also be a factor.
Other considerations might be whether the doctor works alone or with others in a shared practice. In these cases, you'll likely see your doctor for scheduled appointments, but if they unavailable for whatever reason, you'll be treated by another trusted doctor in their practice.
You might also want to take into consideration what technology their practice uses and their hours of operation. Do you prefer the option to have virtual appointments, communicate through email, or are you a little more old school and want to communicate via phone call? Some doctor's offices even book appointments online for convenience.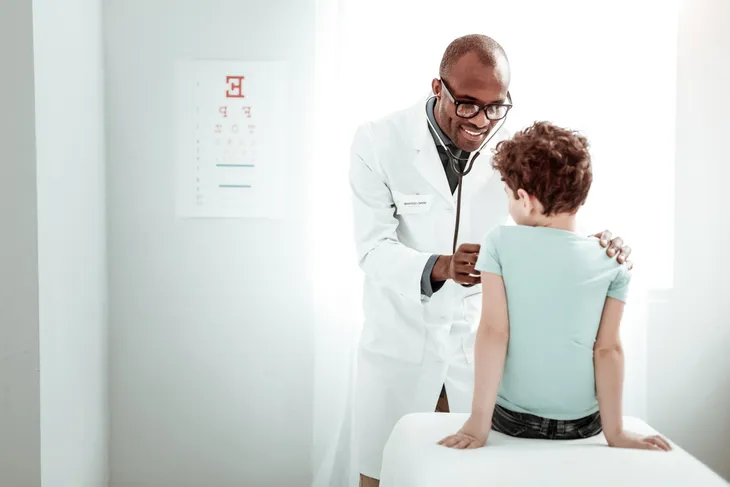 Check Insurance
Another important thing to do right away is to check your insurance, if you have any. You'll need to find out what doctors are in your network before even entertaining the idea of seeing any doctor in particular. Certain specialized fields might not be covered.
"Health insurance companies have provider directories that can help people find doctors conveniently located and include information about the doctor to help narrow down the choices," says Dr. Richard Seidman, chief medical officer of L.A. Care Health Plan, the largest publicly operated health plan in the U.S. to U.S. News and World Report. This will help save a lot of time.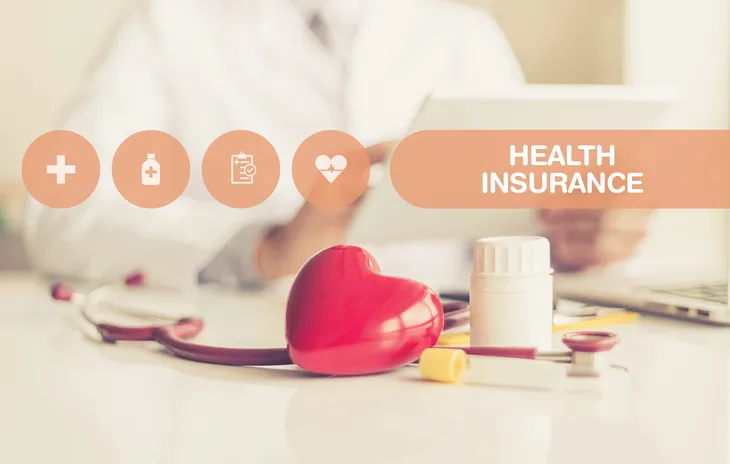 Ask For Recommendations
Just as you might ask for a recommendation on where to go for dinner, a good place to start when it comes to looking for a doctor would be to ask for recommendations from friends and family. Ask them who their doctor is and whether or not they like them. If they do or don't, follow up and ask why. This is the fastest and most efficient way to get a recommendation.
Plus, unlike reading online reviews, you're able to ask people you trust and verify their opinion. It might be a good idea to ask someone who has similar needs and preferences when it comes to healthcare. If they didn't like a specific doctor, find out why. This might help you further determine what you're looking for…or not looking for in a doctor.
"Word of mouth is a great way to find a doctor that best meets your needs," says Seidman to U.S. News and World Reports. He goes on to state, "studies have shown that the more doctors have in common with their patients, such as gender, culture, race, language, etc., the better the health outcomes."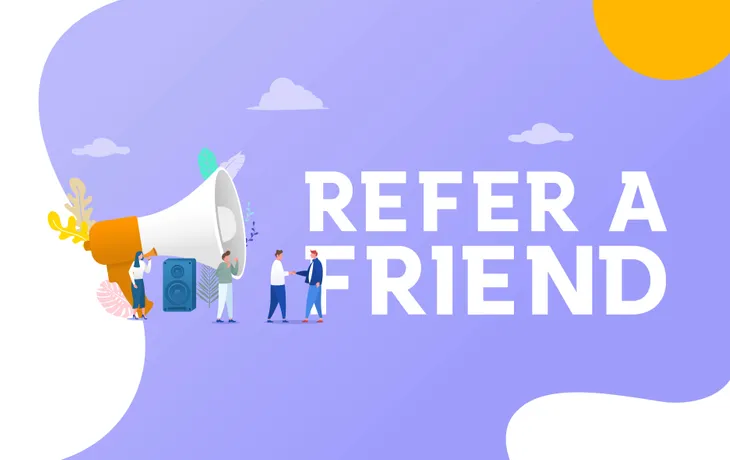 Read Reviews
In addition to asking for recommendations, or as a follow up to these recommendations, it's a good idea to read online reviews. Just like any other establishment or service, this can be an effective way of determining whether or not this doctor will be a good fit. Online reviews give a good indication of what the general public thinks. It's fairly simple, if there are more good reviews than bad that's a good sign. And vice versa. Just remember that people who are dissatisfied with a service are more likely to write a review than those who were happy.
You can access online doctor reviews here, but U.S. News and World Reports notes to take these opinions with a grain of salt. People leave bad reviews for a number of different reasons, one of which could simply be that they did not agree with the outcome of their treatment.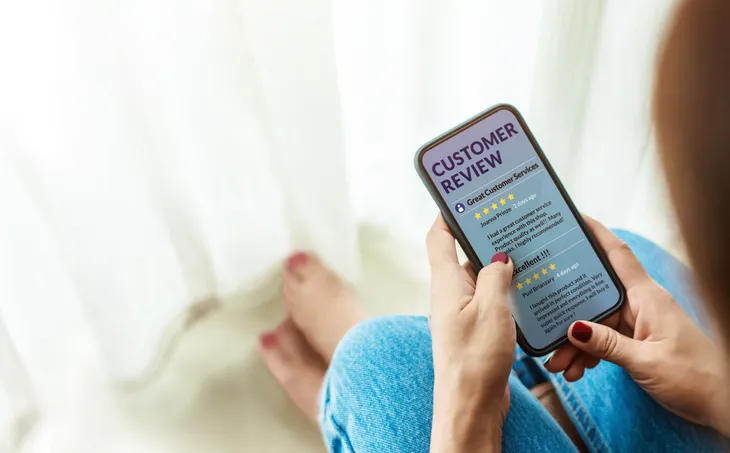 Check Their Background
If all the reviews sound good, it's time to look into their background and credentials. You first want to make sure that they are certified by the American Board of Medical Specialities. This simply means they have earned a medical degree from a qualified medical school entailing 3 to 7 years of residency training. You should also make sure they are licensed by a state medical board and that they have passed one or more exams administered by the ABMS. You can check to see if any particular doctor is certified at certificationmatters.org.
While checking their credentials and background information, keep an eye out for any red flags. This includes malpractice claims and disciplinary actions. Unfortunately, even a good doctor might get sued once or twice, however if you're noticing it's a common occurrence, that's a huge warning sign. you can check for negative reports at their home state's licensing website: ca.gov.
Another great tool these days is social media. Many prominent doctors have social media pages to advertise their work or just connect more with patients. You can look to see if they have a professional website or any social media pages, including Instagram, Twitter, LinkedIn, or Facebook. This is a great way to get to know them before that first appointment.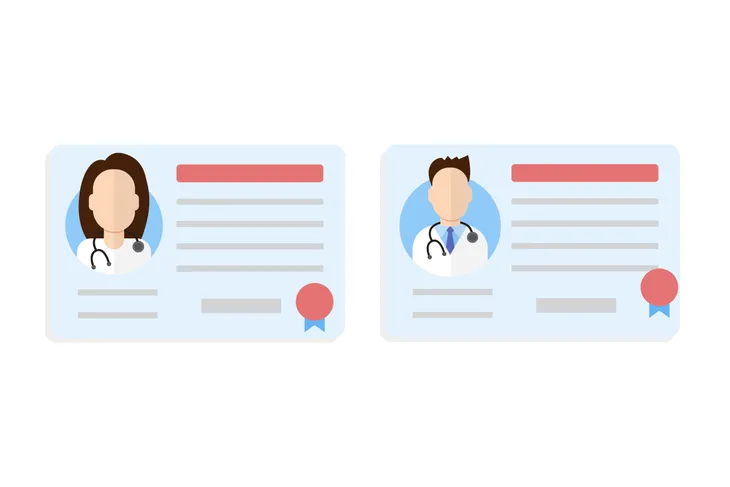 Set Up an Appointment
At this point, you've likely narrowed down a list of doctors that you're interested in. You've determined where they are located, their background, and whether or not they're within your insurance network. Now it's time to meet them in person! An in-person visit will help gather more important information that isn't accessible online, such as compatibility.
Don't be afraid to call and request a meet and greet with any potential doctor. Most are happy to accomodate any brief meetings or offer an introductory phone call with prospective patients. To get the most out of this likely brief meeting, come prepared. Ask questions and take lots of mental (or physical) notes on what the experience was like. You're going to be scrutinizing the team, facility, their communication, and efficiency.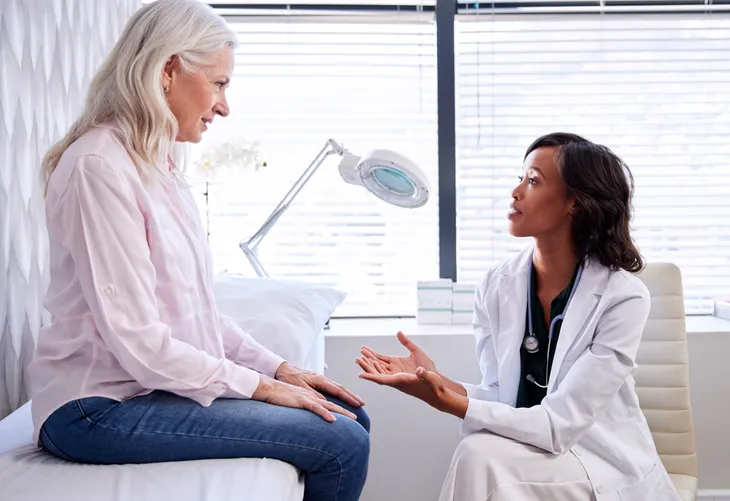 Learn About Office Policies
Every doctor's office operates a little differently. It depends on the how the practicing doctor wants things done, as well as the staff working there. If it's an older practice, they might have a certain way of doing things that they've been doing for a long time, whereas newer offices may incorporate more technology and modern policies (i.e. working weekends or virtual appointments).
Another thing to consider is how busy this particular doctor's office is. They all differ in size. Is it a small or large practice? The number of doctors or nurses working there will determine how many patients they can accomodate or are willing to accomodate. This will likely also affect how long it takes to make an appointment for a routine visit. Do you have to wait a week to get in or even longer, like a month? Office size also impacts waiting room times and duration of time with the doctor. Some doctors spend more time with their patients than others. Do you want a more personalized experience or something fast and efficient?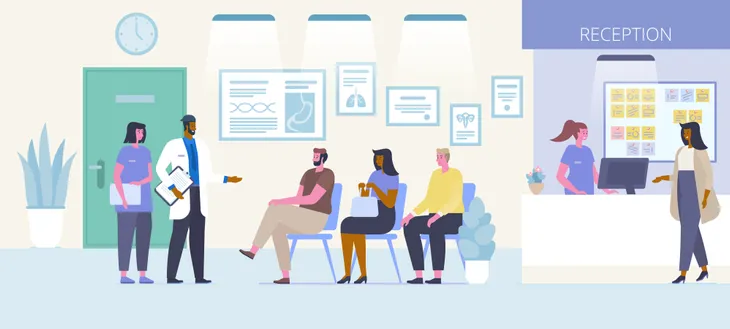 Compatibility with Doctor
According to a 2014 survey from The Associated Press and the NORC Center for Public Affairs Research, more than half of Americans focus on personality and relationship when they are choosing their doctor. In that same survey, only 29-percent said the delivery of care or health outcome was the most important. This means most people really want a doctor that is compatible with them.
Does the doctor take the time to answer questions or concerns? You might also want to know if they take the time to properly explain your diagnosis or treatment, whether you're encouraged to book a follow-up visit, and of course, whether or not they were simply personable and friendly.
Nobody likes having to go to the doctor, so we want the experience to be as pleasant as possible. Choosing a doctor that is compatible will make the experience that much better. This is why setting up a meet and greet appointment is important. You'll be able to evaluate the experience much better by doing and going in person than just reading online reviews.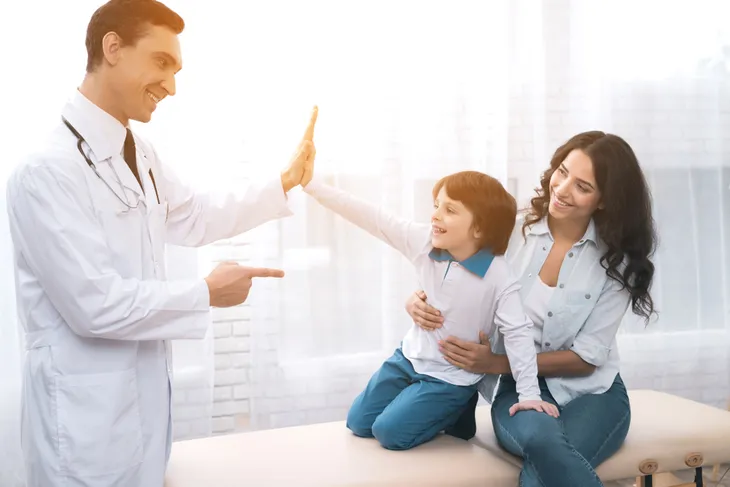 Compatibility with Staff
When considering compatibility with a doctor, you should also take into consideration their staff as well. At most practices, patients will spend more time with the nurses than they do the doctors. So don't forget to scrutinize the staff as well! This includes anyone working at the front desk. These are the people who will be answering your phone calls, scheduling your appointments, giving out doctors messages, and handling your insurance coverage.
Compatibility is super important because doctor's office visits can sometimes be emotional or stressful, depending on the reason behind your visit. You want to make sure the people who're taking care of you are sensitive to these situations. You also want to make sure they are friendly so that the overall experience is pleasant, and that they are efficient. Nobody wants to spend their entire afternoon sitting in a waiting room or on hold waiting to book an appointment.