Laser hair removal is a popular and effective way to get rid of unwanted hair. It's a non-invasive procedure that uses laser technology to target hair follicles and prevent regrowth. While it can be a convenient and long-lasting solution to hair removal, many people are curious about the cost. We'll explore the factors that affect the cost of laser hair removal, compare the cost of professional treatments to at-home devices, and discuss health insurance coverage. Continue searching online to find many of the local laser hair removal companies offering deals right now.
What is Laser Hair Removal?
Laser hair removal is a cosmetic procedure that uses a focused light beam, known as a laser, to eliminate hair that is unwanted. When undergoing laser hair removal, the melanin pigment in the hair absorbs the laser's light, explains the Mayo Clinic, and the energy gets transformed into heat. As a result, the hair follicles, which are small sacs inside the skin that produce hair, get damaged, delaying or inhibiting future hair growth.
While laser hair removal can delay hair regrowth for long periods, it is not usually permanent, warns the source. Oftentimes it requires multiple treatments to remove the hair initially, with maintenance treatments possibly needed afterwards.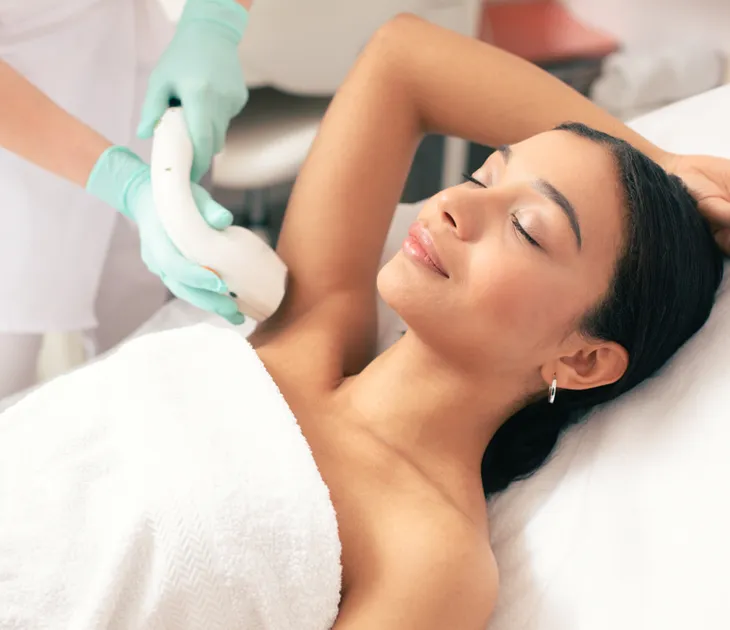 Cost of Laser Hair Removal
According to the American Society of Plastic Surgeons, the typical price for laser hair removal is $389. However, this is only part of the overall cost. It doesn't include additional expenses that may arise. To determine your final fee, the source suggests seeking guidance from your plastic surgeon's office.
It's also important to note that the cost of laser hair removal varies based on factor such as the practitioner's expertise and qualifications, the type of procedure used, the treatment's duration and complexity, and the location of the office, says the American Society of Plastic Surgeons. In addition to the procedure's expenses, the cost of laser hair removal may include the cost of medications prescribed. Since cosmetic surgery and its complications are not typically covered by health insurance plans, many plastic surgeons provide financing alternatives for laser hair removal procedures.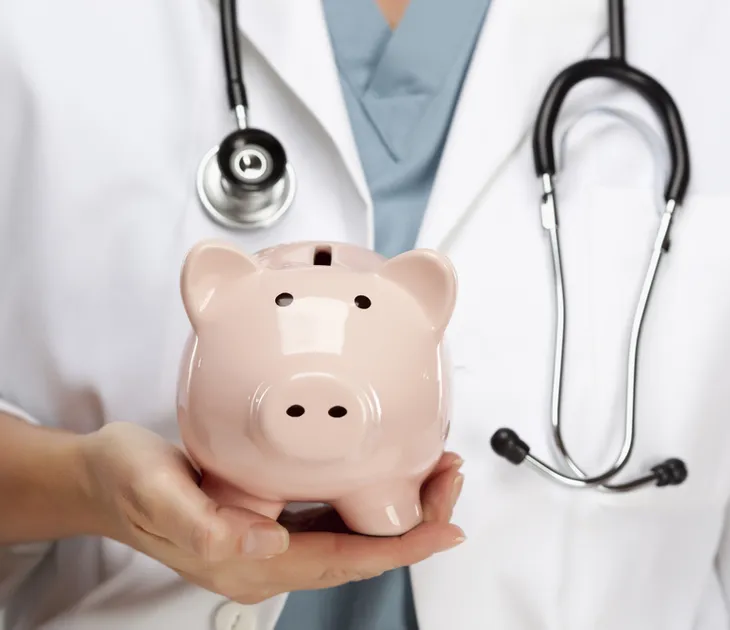 Big Areas vs. Small Areas
The cost of laser hair removal for large areas like the back or legs is usually higher than for small areas such as the bikini line, underarms, chin, lips, and sideburns. Anna Guanche, MD, a board-certified dermatologist and founder of Bella Skin Institute in Calabasas, California, tells Forbes Health that the cost for a large area can be more than $600 per treatment. On the other hand, a small area like the bikini line can range from $250 to $350 per treatment. The cost also depends on the type of bikini.
The average cost for lower face and chin is about $250 per treatment while underarm hair removal can cost between $175 to $225 per treatment, says Forbes Health. Keep in mind these prices can vary depending on location, expertise, and qualifications of the person performing the procedure.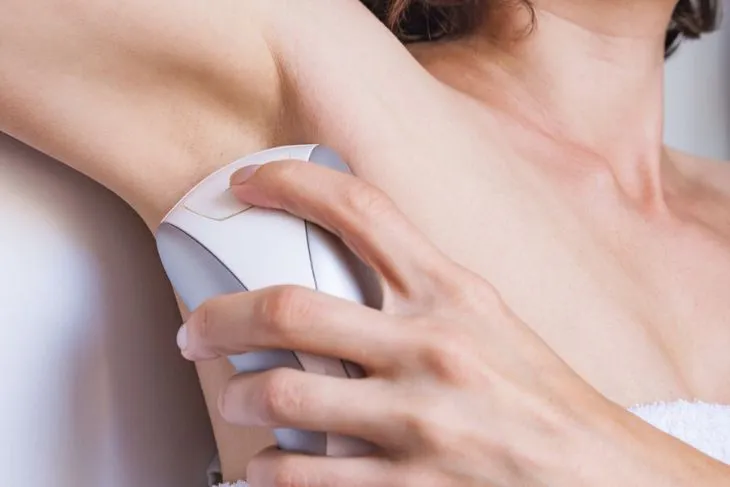 Professional Treatments vs. At-Home Devices
Laser hair removal is not cheap. Each professional treatment can cost a few hundred dollars, and several sessions may be required to completely remove all hair follicles, warns the Cleveland Clinic. In fact, it's possible to spend over a thousand dollars in order to achieve even just one hair-free area. According to the source, the other option is to purchase an at-home hair removal laser for about $400 to $500. However, even this has its downsides.
There are two types of at-home devices available for hair removal at home: true laser and intense pulsed light. Rachel Ward, MD, tells the Cleveland Clinic that both devices are less powerful than the ones used by dermatologists. But they're still effective at removing hair. One advantage of an at-home device is they are safe. But their small size makes it difficult to cover large areas. Plus they aren't as powerful which means it's hard to achieve completely hair-free skin. Multiple sessions may reduce hair growth, but they may not give guaranteed results.
Does Insurance Cover Laser Hair Removal?
In general, health insurance does not typically cover laser hair removal, says Corey L. Hartman, MD, the founder of Skin Wellness Dermatology in Birmingham, Alabama to Forbes Health. While a flexible spending account may cover the cost of the procedure, insurance may only cover it in exceptional cases, says Dr. Guanche.
Patients with skin conditions like pilonidal cysts or hidradenitis suppurativa that can be treated with laser hair removal may qualify for coverage. However, Forbes Health warns it can be challenging to convince insurance companies to approve the procedure. Before undergoing the treatment, the source suggests patients inquire about package options or flexible payment plans.